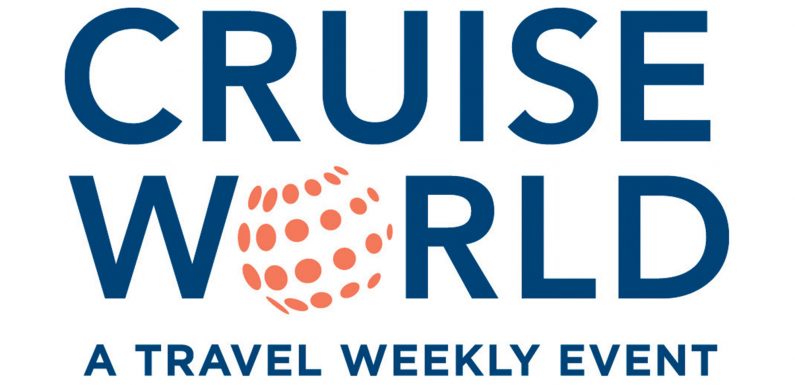 After a two-year hiatus due to the Covid-19 pandemic, CruiseWorld attendees will once again be able to board and tour some of the newest ships on the waters.
Opportunities for participating in ship tours are limited. Ship tour signups will be available on a first-come, first-served basis starting Aug. 15. In order to be eligible to participate, travel advisors must also be registered for CruiseWorld. Tours are scheduled for Nov. 1, 5 and 6 in both Fort Lauderdale and Miami.
This year's ship tour roster includes the Carnival Horizon, Carnival Sunrise, MSC Seashore, Royal Caribbean Explorer of the Seas, Royal Caribbean Liberty of the Seas, Royal Caribbean Oasis of the Seas, Royal Caribbean Symphony of the Seas, Virgin Voyages Scarlet Lady and Virgin Voyages Valiant Lady. Details, including tour protocols and updates to the tour roster, can be found on the CruiseWorld website.
"We are thrilled to be able to provide this experience to our CruiseWorld attendees once again," said Alicia Evanko-Lewis, executive vice president of global events for Northstar Travel Group. "Ship tours are an incredibly valuable tool for advisors. They're able to experience these ships firsthand and appropriately match their clients to these splendid vessels."
About CruiseWorld
CruiseWorld, taking place Nov. 2 to 4 in Fort Lauderdale, features C-suite keynote speakers, supplier workshops, peer-to-peer training, a one-day Exhibitor Showcase, sponsored meal functions, ship tours and significant networking opportunities.
CruiseWorld will include three days of general sessions, during which attendees will hear from the top leadership across all facets of the industry, including airlines, cruise, destinations, hotels and resorts, technology, professional services and host agencies. Speakers will share updates, insights and trends.
Travel advisors will also take the stage to talk about how to pair clients with the proper vacation experience. Supplier workshops and peer-led breakout sessions will also be held over the course of the event.
The signature one-day Exhibitor Showcase will be held on Nov. 3, with companies representing diverse segments of the travel industry including, airlines, attractions, business tools, car rental, cruise, destinations, hotels and resorts, professional services, tour operators and packaged vacations and more. Suppliers interested in joining the Exhibitor Showcase should contact Emmy Morales.
The STAR program
Applications are now being accepted for CruiseWorld's STAR (Select Travel Advisor Recognition) Program. As part of Travel Weekly's ongoing commitment to supporting the professional development and growth of the travel advisor community, this program will help fund attendance for approximately 225 of the travel advisor attendees at CruiseWorld. The program is structured to provide enhanced event programming while offsetting some of the financial expenses incurred by travel advisors to attend professional development events.
The core component of the STAR Program is a series of collaborative meetings between exhibiting suppliers and pre-qualified travel advisors committed to business growth. Advisors who are selected to participate receive complimentary registration and complimentary hotel accommodation for two nights. Specific participation requirements are detailed on the CruiseWorld website.
Traditional registration opportunities are available for those who do not wish to apply for the STAR Program. 
Whether attending as a STAR Program participant or as a traditional attendee, CruiseWorld's robust programming provides value for all types of travel advisors, from the home-based professional to the cruise-centered advisors, the seasoned veterans and those new to the industry. 
For more information on Travel Weekly's CruiseWorld, the ship tour roster, the program and the STAR Program, visit www.cruiseworldshow.com. 
Source: Read Full Article