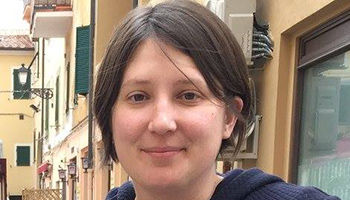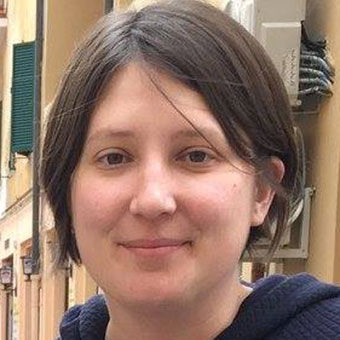 Another supplier has joined the ranks of those supporting the trade with some kind of opportunity for early commission pay: Scenic Group.
Last month, Scenic unveiled its Advance Commission Program. It pays travel advisors commission 21 days after guests make full payments on bookings with departures at least six months away. It's good for any bookings with Scenic Luxury Cruises & Tours, Scenic Eclipse and Emerald Cruises.
"I came from a position of advocating for our trade partners," said Ann Chamberlin, Scenic Group USA's vice president of sales, who joined the company in 2019 from ASTA. "That's where the majority of our business comes from. Eighty percent of our business or more comes from trade partners, so we want to take care of that relationship."
It's welcome news for the trade, which found over the last two-and-a-half years just how broken the system of agent compensation was. In the best of times before the pandemic, seasoned agents had a steady stream of travelers on the road, leading to a similarly steady stream of commission checks when, or shortly after, their clients traveled. But even then, new agents faced at least a year of work with little compensation before travel caught up with bookings and payments caught up with travel.
There have been several efforts made to fix the system. Some suppliers partner with consortia to offer some sort of early payment. Some are providing booking incentives for agents. Avoya Travel co-CEO Jeff Anderson has been vocal in his calls for an industrywide "booking commission" or a nonrecallable, early-paid commission to reward advisors for their work.
Scenic's approach came as a result of savings the supplier passes on to the consumer. If they pay in full, they save 10%, Chamberlin said.
"If they're getting their clients to pay full up front, it's only right that we also early pay, or advance pay, our travel advisors," she said.
The reaction from the trade has been positive. Storefront agencies with traditional employees, in particular, are "ecstatic," according to Chamberlin. For host agencies that distribute commission payments to their independent contractors, Scenic has left how and when that distribution occurs up to the owner or manager.
For travel advisors, Chamberlin said, it also provides some motivation.
"Part of it is the stickiness factor," she said. "It motivates the travel advisor to get that booking to stick. I think the travel advisor is more incentivized because they want to get paid. That's their paycheck. They want to get paid earlier. So why would we — if we say we're trade friendly and we advocate for the trade — why aren't we helping them by giving the money to them faster?"
Consumers, too, tend to be more committed to traveling with one of Scenic's brands if they pay in full earlier, she added.
As to whether the program will become permanent, Chamberlin said, "We'll monitor it and do what's right for our business and what's right by the travel advisors. If it works for them and it works for us, why wouldn't we continue it?"
The only downside is that if a client does cancel their Scenic booking after paying in full, the commission will be recalled. And host agencies have decisions to make as to how they distribute early payments, especially as they're on the hook if they distribute commissions early. But despite those hurdles, Chamberlin said, the Advance Commission Program is a win for everyone.
In fact, other suppliers have been calling Scenic's sales department asking about the program and how Scenic does it.
Early commission payment is a twisty road, but it's one worth navigating. After all, 80% is a huge chunk of business. 
Source: Read Full Article