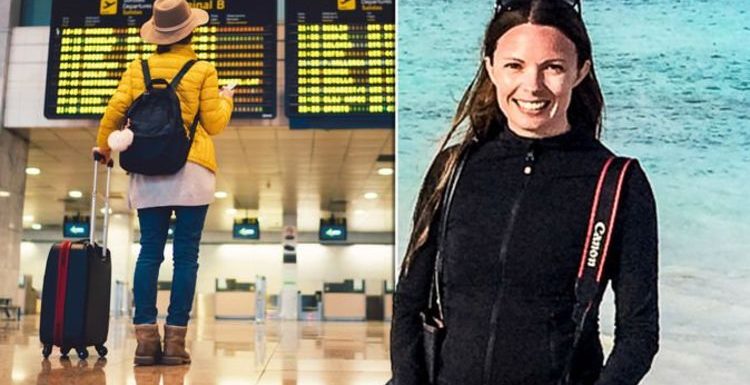 We use your sign-up to provide content in ways you've consented to and to improve our understanding of you. This may include adverts from us and 3rd parties based on our understanding. You can unsubscribe at any time. More info
Travel influencer and expert Julie, of A Lady In London, has travelled to over 100 countries. However, her travels were curtailed, like most other's, by the coronavirus pandemic.
Recently, however, she travelled to Phuket in Thailand as part of the region's Sandbox scheme.
It hopes to attract tourists by allowing free movement around the island.
Many travelling internationally at the moment will likely have questions about the process especially when it comes to flying and visiting the airport.
Julie, who documents her travels on her Instagram page, gave her insight – including how long travellers should give themselves at the airport.
She advised leaving up three hours at the airport, and no less than two and a half.
Julie, whose travels you can follow on her Facebook page, said: "Make sure to get to the airport with plenty of time because check in times are a lot longer now than they were before.
"They have to check so much documentation and paperwork so just don't leave it to the last minute.
"Don't arrive with an hour, an hour and a half to spare.
DON'T MISS
'We can't cope with the influx': 'Lose-lose situation' in Cornwall [STAYCATION]
'Amazing deals': Travel expert on the trips she 'never' books [INSIGHT]
'Really beautiful': Hidden UK gem just one hour from London [EXPERT]
"Two and half, three hours will probably be much more comfortable."
The expert warned more bureaucracy at the airport is to be expected.
Julie said: "Be prepared for a lot more red tape than is usual.
"COVID-19 testing is particularly difficult because you have to get the test with a certain number of hours before you leave and then you don't want to do it too early but then if you wait too long you risk not getting the result back.
"So it's really a balancing act.
"It can be really stressful, so prepare for trying to time your test as well as you can so you get there and back in time."
Julie also discussed a hidden UK staycation gem just one hour from London.
Julie named Lewes as a top day trip location.
The town, in Sussex, is around an hour from London and Julie documented the trip on her Youtube channel.
She said: "It's actually really beautiful. I spent a day there and I absolutely loved it."
A market town, it is known for Lewes Castle and Bull House, the former home of human rights advocate Thomas Paine.
Lewes is also home to the Glyndebourne Festival Opera, an annual opera festival held annually since 1934.
The Lewes Bonfire also takes place every year, where the town holds the UK's largest and most famous Bonfire Night.
During the evening 17 burning crosses, commemorating martyrs, are carried through the town.
Follow Julie and her travels on her Twitter, Pinterest and TikTok.
Source: Read Full Article