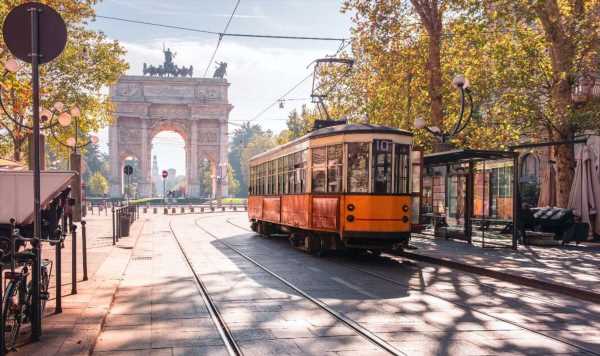 Milan, one of Italy's busiest cities and top tourist destinations, could ban cars from the city centre. The city's mayor has said the plan could help to reduce pollution.
Mayor Giuseppe Sala said the car ban measures would come into force in 2024 if they get the go ahead.
Milan is one of Europe's most polluted cities with a volume of fine particles that's almost four times the safe amount recommended by the World Health Organisation (WHO).
Under the car ban plans, Milan would block private vehicles from driving in the city centre. Cameras would be installed to monitor traffic.
Residents with a garage, taxis, public transport and people accessing car parks, would be exempt under the proposed ban.
READ MORE The European country where public transport is completely free for everyone
Mayor Sala said: "It's a small thing, but at the same time it's a historic thing. I am not an antagonist of capitalism, but honestly seeing the parade of supercars in the centre which they then can't park can't continue."
If the ban is enforced, it's likely to make some of the city's most popular areas much more pedestrian friendly.
The Fashion Quadrilateral, where many of the city's famous designer fashion boutiques are located, could become far more walkable. Sala said many of the fashion houses backed the potential ban.
Don't miss…
'Gorgeous' UK destination named top hotspot for a winter staycation[INSPIRATION]
'I travelled to one of France's prettiest cities'[FRANCE]
The UK's best winter staycations to beat the seasonal blues[STAYCATION]
Advert-free experience without interruptions.
Rocket-fast speedy loading pages.
Exclusive & Unlimited access to all our content.
Some residents are against the potential ban, with some officials saying people that lived on the outskirts of the city could be penalised under the plans.
However, many cyclists may welcome the move as it could help to make the city safer. In September thousands of people took to the streets to demand safer conditions for cyclists and pedestrians.
Between 2012 and 2022, 470 people died on the road in Milan and many protestors blamed the city's car system for the issue.
Looking for a walkable city break destination? One of Italy's prettiest cities is also one of its easiest to explore on foot.
In the UK, a southern city is considered the most walkable. However, Edinburgh is also high on the list.
Prefer to take public transport? Check out the tiny European country where public transport is completely free for tourists and residents.
Source: Read Full Article