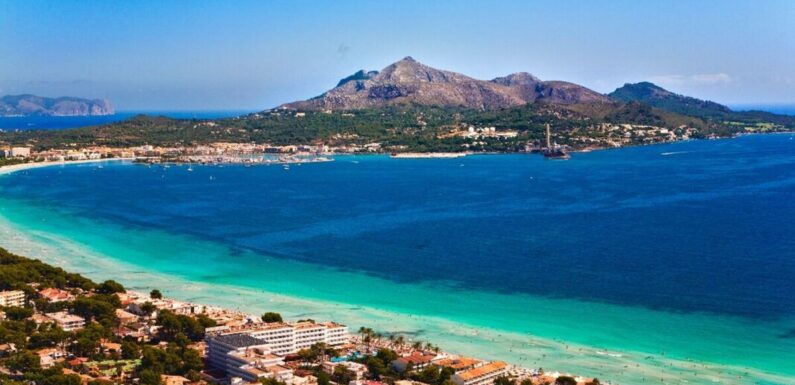 Local residents in the resort town of Alcudia, on the island of Majorca in Spain, have taken to the streets to protest against tourism.
According to Majorca Daily Bulletin, more than 60 people from the protest group Moviement Alcudienc joined the protest.
Members of the group complained that "overcrowding" and "shops and restaurants focused on tourism" had led to the "loss of public space for local residents".
They said that overtourism had caused "traditional shops" to "disappear" and "environmental degradation".
The town, in the north of the island, is a popular beach destination. It's usually busiest during the summer.
READ MORE 'Incredibly beautiful' seaside town crowned best in Wales – full list
Protestors also complained that tourism had left local people unable to afford houses due to high rents.
They said: "The town is losing its identity in leaps and bounds and the residents are being displaced."
An increase in the number of tourist rentals can push up house prices and leave local residents struggling to find homes.
Don't miss…
UK's most popular tourist attraction is 'fabulous'[INSPIRATION]
'Stifling' crowds at one of France's top attractions leave tourists fuming[NIGHTMARE]
The 'prime seat' to book on a plane for a 'restorative sleep'[FLIGHT]
We use your sign-up to provide content in ways you've consented to and to improve our understanding of you. This may include adverts from us and 3rd parties based on our understanding. You can unsubscribe at any time. More info
More than 16 million tourists travel to Majorca every year and officials have previously said they don't want to see an increase in numbers.
Earlier this year, the island's tourism minister said Majorca needed to focus on quality tourism over quantity.
The island has brought in drinking restrictions in some of its top party resorts, including Magaluf.
But it's not just Spain that's struggling to cope with surging tourist numbers. A Croatian city is Europe's most crowded, with 30 tourists to every resident.
Tourists can also be impacted by the crowds with some visitors claiming the scenes at one France's top attractions were unbearable.
In the UK, tourists described one of London's busiest attractions as "chaotic" while there have also been complaints about the world's prettiest village.
Source: Read Full Article