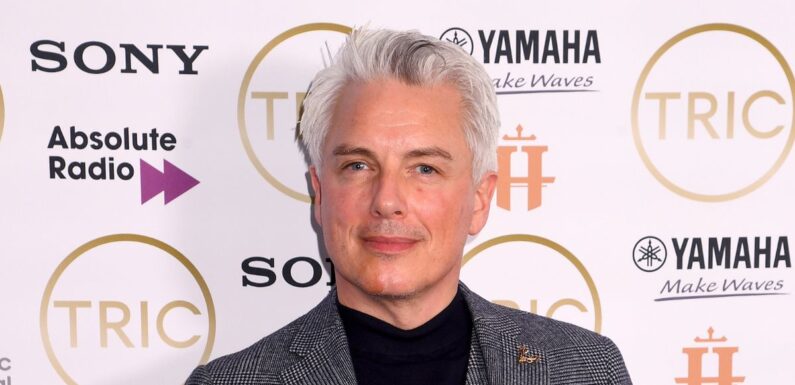 Yesterday, a famous Doctor Who actor had a giggle at two fellow flyers on his plane to Belfast. John Barrowman lightly ribbed the pair for their unusual drinks order.
The actor, known for his role as Captain Jack Harkness in Doctor Who and Torchwood, was flying out from London with British Airways. Generally when on a short flight people will opt for a simple coffee, tea or a cold drink.
However, it seems the couple sat near John were after something more high brow. The actor posted to X, formerly known as Twitter to rib them.
READ MORE: 'I'm an Emirates flight attendant – there are meals you should avoid before flying'
John, who has an MBE, posted @JohnBarrowman, said: "The young couple in front of me just asked the flight attendant for two iced lattes. The flight attendant with a perplexed expression and a very polite reply… 'I don't think we can do that ma'am'. Me under my breath… 'it ain't a flying Starbucks'.. I then asked for a half caf mocha frappachino."
The tweet poked gentle fun at the pair for expecting fancy drinks on board. Generally, food and drink on a plane are pre-packed and prepared by catering companies.
This means you can get regular tea or coffee, soft drinks and alcohol in sealed bottled. Or meals that are heated in a specialised convection oven.
Sadly, it means there is no coffee machine on-board. So your flight attendant is unable to foam your milk or offer espresso-based beverages.
In the comments of John's post people cracked up at his post. Many used the space to lament about lacklustre airline drinks and food.
Valerie commented: "I think the actual airline option is 'black coffee that tastes vaguely like metal'. (Altitude messes with your sense of taste in any case.)"
Meanwhile Mallory noted: "That's absolutely hilarious. Meanwhile I always feel guilty asking for a soda on the flight."
A bloke called Simon said: "I can truly say that I've never ordered anything other than Americano. I only started calling it that instead of a straight coffee about 5 years ago."
While Laura noted: "I would pay extra to travel on a flying Starbucks!" Many said they "loved" John's humorous response.
But, others claimed there was a way to make yourself an iced coffee on board. Mary noted: "You've got to be kidding! Normally the best you can do is iced coffee— if you make your own."
While Ethan added: "I'd ask for a cup of milk, cup of coffee and cup of ice. Does TSA permit those little handheld milk frothers? Bob's your uncle… just don't spill."
Others noted that you "get spoiled" in first and business class while another claimed you can get iced coffee on certain airlines.
Source: Read Full Article