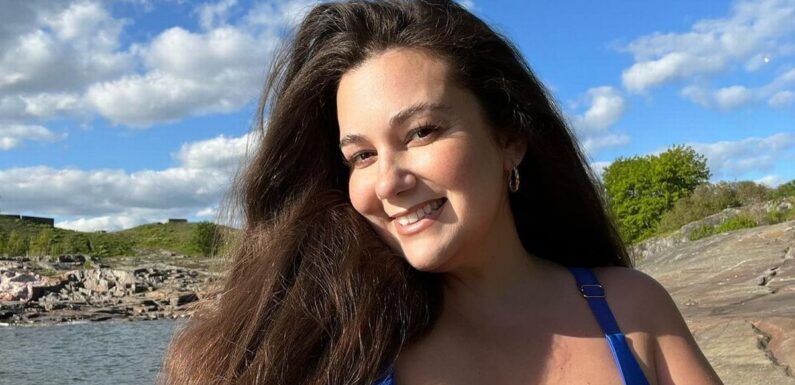 Bookmark
Get the best travel tips, advice and holiday deals
We have more newsletters
A popular plus sized influencer has spoken up about plane seats – and says it would be better for everyone if they were made "wider".
Emily Jones, from the UK and Malta, has over 228,000 followers on Instagram @miss___Jones.
She calls herself the "CEO of being chubby" and documents her travels around the globe preaching confidence and body positivity.
READ MORE: Plus size passenger left in tears and 'filled with shame' by 'rude' airline crew
Emily told the Daily Star why she's campaigning for change – and also shared her tips for making flying more comfortable.
She said: "This is certainly a hot topic of discussion at the moment, especially as we push into the busy summer travel period and as a number of plus-sized creators have been calling for airlines to be more accommodating recently.
"These creators always seem to garner a lot of hate from straight-sized counterparts so it's definitely a controversial subject. I think the reality of it is that low-cost travel has meant that plane seats have become smaller and smaller to fit as many passengers on the plane as possible.
"Whilst I don't believe passengers' weight or waist size is the airline's responsibility, I feel we could approach the situation with some compassion and understanding that people do come in all shapes and sizes. Wider seats would be more comfortable for everyone, plus-size or otherwise."
A number of plus sized online personalities have been pushing airlines to be more accommodating to larger passengers. One woman demanded that airlines make plane seats bigger after claiming they gave her bruises.
While another said she was "filled with shame" when flight attendants charged her for having too much luggage despite buying two seats and having a CPAP medical device. Another argued that larger passengers should be given an additional seat for free.
So far, few airlines have stated that they will increase the size of plane seats. Some do offer discounts or refunds to plus sized passengers who need two seats.
But, for now, you can use Emily's clever tips to make you feel more comfortable no matter your size. She noted: "As a plus-size woman who likes to travel myself, I have a few tips which might help people to feel a bit more comfortable on sardine-can flights."
Ask for a seat belt extender at the door
Emily explained: "Firstly, if you do need a seatbelt extender, you can ask for one as you're boarding the plane to avoid having to call a flight attendant over to your seat and drawing attention to yourself if you're shy to ask.
"Flight attendants are pretty used to being asked for seatbelt extenders so you should try to bear that in mind to give you a little extra confidence when asking for one."
Avoid emergency exit seats
"One word of advice would be not to sit in an emergency exit seat if you do need an extender, as whilst the seats are a bit more generously-sized, you're not meant to use a seatbelt extension in those seats, so do keep that in mind when booking," noted Emily.
Choose the aisle seat
Emily commented: "Another helpful tip is to book an aisle seat, as you can often lift the aisle arm rest up to give you a little more space using a latch that's under the arm rest.
"This has helped me on many flights were the arm rest was digging into my sore hips (besides being plus-sized I suffer from fibromyalgia and inflammatory arthritis which can make tight seats extra uncomfortable).
"Ask a flight attendant for help if you need to."
Don't take a random seat allocation
Emily said: "Some other general tips would be to always choose to book a seat as part of your flight ticket package to avoid being randomly allocated one, even if it means a little extra cost. Get to the airport early and try your luck at the check-in desk – explain your situation and ask if there are any rows with two free seats next to each other which you can be allocated to.
"You'd be surprised what you can achieve when you lead with honesty and humility instead of entitlement sometimes (good advice regardless of the situation to hand I think!). And finally, for goodness sake, no matter what… never book the dreaded middle seat!"
Wear something fitted
"I also feel a good tip is to wear something streamlined to make your trip a bit more comfortable, avoiding bulky jumpers and jackets that might take up precious inches of your seat space," Emily added.
Exclusives
Body Positivity
On Instagram
Holidays
Travel Advice
Travel hacks
Source: Read Full Article