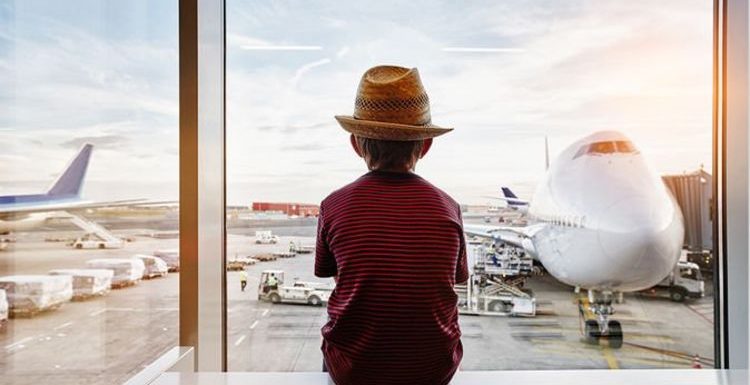 Holidays: Matt Hancock shares concerns over international travel
When you subscribe we will use the information you provide to send you these newsletters.Sometimes they'll include recommendations for other related newsletters or services we offer.Our Privacy Notice explains more about how we use your data, and your rights.You can unsubscribe at any time.
Holidays might well be back on in a couple of months, to the huge excitement of folk up and down the country. According to the Government's roadmap out of lockdown, May 17 is the earliest date international travel can resume. However, there have been fears recently that Britons may have to wait longer.
Today, though, a travel expert weighed in to explain why he thinks the May date will likely not change.
Paul Charles, CEO of travel consultancy, The PC Agency, shared on Twitter the Government giveaway that backs his theory up.
As it stands, the Global Travel Taskforce will announce details on how the UK will proceed regarding international travel on April 12.
However, Prime Minister Boris Johnson has also said he will share up an update on the matter on April 5.
According to Charles, this means it unlikely the Government will be altering the May 17 start date for foreign travel.
"I'd read much positivity into the fact we're going to get one overseas travel announcement on 5th April and then greater detail on the 12th April," the expert tweeted.
"You don't announce bad news twice."
It comes after Health Secretary Matt Hancock also shared his optimism today.
Speaking on ITV's This Morning, the minister said a "relaxed approach" to international travel may be possible "if all goes well" with the vaccine roll-out.
He said: "We are doing the science and we are watching very closely.
"If that all goes well then we haven't got a problem and we will be much more relaxed about international travel."
Today marks a major relaxation in Covid measures as the 'stay at home' rule ends and people can meet in groups of xis or up to households outdoors.
Regarding travel, however, the roadmap states: "Travel abroad will continue to be prohibited, other than for a small number of permitted reasons.
"Holidays abroad will not be allowed, given it will remain important to manage the risk of imported variants and protect the vaccination programme."
Today also sees the introduction of the new mandatory outbound 'Declaration to Travel' form unless an exemption applies to you.
"You must state your reasons for travel on the form before leaving the UK," states the Government.
Those found to be travelling abroad risk being slapped with a £5,000 fine.
As for domestic travel, the Government details: "You should minimise travel where possible.
"This means you should: avoid making unnecessary trips and combine trips where possible
"You should not stay away from home overnight for a holiday."
Source: Read Full Article