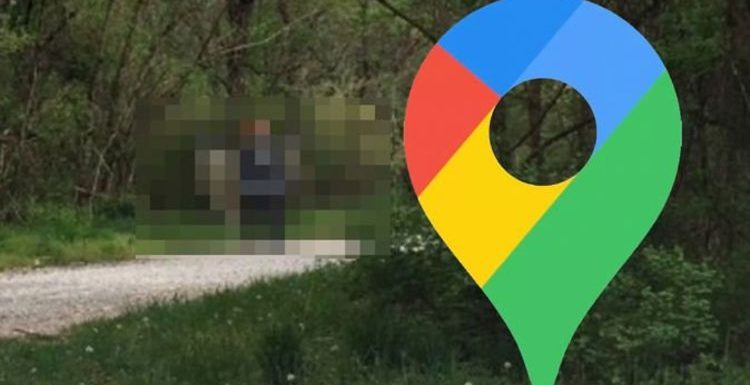 Google Maps: Man seen falling down stairs in New Jersey
When you subscribe we will use the information you provide to send you these newsletters.Sometimes they'll include recommendations for other related newsletters or services we offer.Our Privacy Notice explains more about how we use your data, and your rights.You can unsubscribe at any time.
Google Maps Street View often captures some rather bizarre happenings around the world. The online programme offers users the opportunity to discover locations around the world from street level.
It does this by using special 3D cameras, usually strapped to the top of cars or carried by Google workers on foot.
The cameras snap photographs of the surrounding environment and stitch them together in post-production to create a virtual world.
Along the way, though, some odd scenes have cropped up over the years.
One scene which was recently shared in a Reddit forum terrified some users.
The moment took place in The Clifton F. McClintic Wildlife Management Area, in West Virginia, US.
In the photograph, a patch of lush green shrubbery can be seen with a road running through it.
Plants and long grass line the pebbled road.
However, lurking at the side of the lane is something rather unusual and perhaps could be considered a little "scary".
DON'T MISS
Portugal holidays: FCDO issues update on quarantine rule [TRAVEL ADVICE]
Portugal, Cyprus and Spain to welcome Britons from May [INSIGHT]
Cruise holidays: P&O Cruises, Carnival Cruises, Royal Caribbean update [UPDATE]
The figure stands about as tall as a human – but that's where similarities end.
From its back sprout a pair of wings, flapping out either side of the being.
On either side of its head are two huge, glowing orbs. They appear to be eyes.
This creature looks like a giant fly, only much larger than a typical blue bottle or house fly.
How did this bug become so large?
While the scene unfolds in a wildlife reserve, this certainly is not a creature native to the West Virginia area.
Instead, it is a prankster in costume, who according to some Reddit users is dubbed "Mothman".
Though his bizarre features might be a joke, one user said they found it "scary".
"The only possible explanation I can think of is that somebody caught the Mothman and chained him to this spot! So scary!" they wrote.
Another said: "The Mothman found on Google Maps!"
"The Mothman" is actually West Virginia folklore, dating back to news reports in 1966 of a creature which lurked in the Point Pleasant area.
The first newspaper report was published in the Point Pleasant Register dated November 16, 1966, with the headline: "Couples See Man-Sized Bird … Creature … Something."
The story was then written about in a 1975 book by John Keel called "The Mothman Prophecies".
In 2002, Richard Gere starred in a film adaptation of Keel's book.
There is now an annual festival in the area which celebrates this odd legend.
Source: Read Full Article