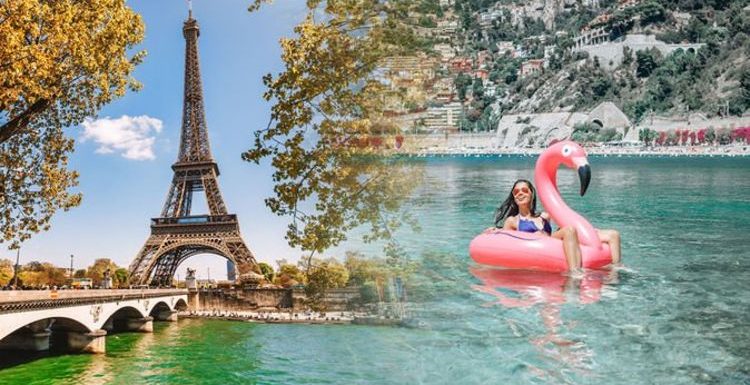 Indian variant in UK 'poses a problem' says France's Le Drian
When you subscribe we will use the information you provide to send you these newsletters. Sometimes they'll include recommendations for other related newsletters or services we offer. Our Privacy Notice explains more about how we use your data, and your rights. You can unsubscribe at any time.
In a dramatic u-turn, France's Embassy has announced the nation will welcome back UK travellers for non-essential travel from Wednesday, June 9. The nation is set to adopt its own traffic light-style system similar to the one currently in place in the UK.
The Foreign, Commonwealth and Development Office (FCDO) is set to provide more travel advice for Britons looking to visit France "in due course".
On Friday, France's Government released a new document called Strategy for Reopening Borders which outlines how British travellers can return to the country for leisure purposes as long as they are fully vaccinated.
It is understood they must have received both doses of the COVID-19 vaccination at least two weeks before travel to the country.
The French embassy has outlined the specific vaccines which are accepted by the country, with all three on offer in the UK – Pfizer/BioNTech, Oxford/AstraZeneca and Moderna – currently given the green light.
Holidaymakers will be able to use the NHS app as evidence of their vaccine history.
The French embassy in the UK advises Britons to download the NHS app before travel.
It adds:" If you cannot prove your vaccination status via the app, please visit the NHS website and register now to access your status online. You can then download and print your PDF document.
"If you cannot download the NHS app or access the NHS website, you can call 119 and ask for a letter about your vaccination status, which you will be sent by post."
DON'T MISS
Portugal: Fury at amber list 'misery' as Britons race to get home [COMMENT]
Portugal 'safe' & 'much more thorough than UK' – traveller experience [INTERVIEW]
'It's shameful': Furious protests as cruise ships return to Venice [INSIGHT]
"You may do this only if you have been fully vaccinated in the UK, you must wait five days after your second dose).
"You need to travel in the next four weeks to a country which is asking for proof of vaccination.
"You cannot access the app or online service or you should receive your NHS letter within seven days."
However, even fully vaccinated passengers must provide evidence of a negative COVID-19 test.
Children accompany fully vaccinated adults will not be required to have had a jab but must show evidence of a negative COVID-19 test result.
It is widely thought this means children under the age of 11, which may be concerning for teenagers who will not be eligible for a Covid vaccine before the end of the summer.
Britons who have not been vaccinated are only permitted to travel to France if they can provide a "compelling reason" for visiting.
They will also be required to produce evidence of a negative COVID-19 test and self-isolate for seven days.
However, at the time of writing, France remains on the UK's amber list for travel.
The FCDO is currently advising "against all but essential travel to the whole of France based on the current assessment of COVID-19 risks."
From June 9, France is also set to reopen its borders to European tourists.
Earlier on Friday, the French government announced plans to remove the need for vaccinated Europeans to provide negative Covid tests.
coronavirus tests for vaccinated Europeans and allowing vaccinated tourists from most of the world, including the US, to visit, provided they had a negative test.
Source: Read Full Article