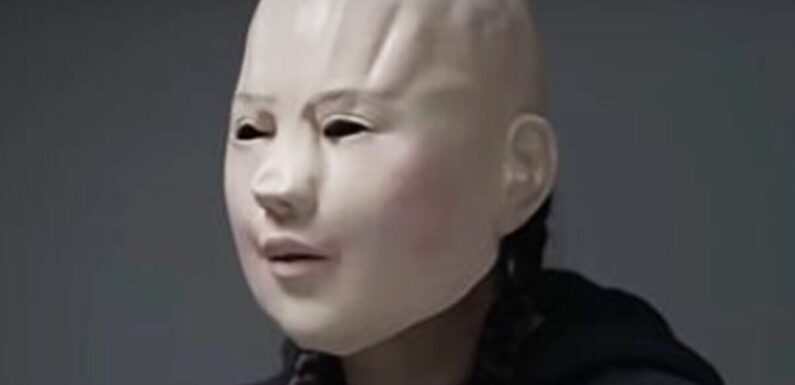 Sex, gun smuggling, and furious passenger behaviour are just a few of the problems flight attendants contend with in the air, according to one who has years of experience in the industry. Speaking anonymously in a tell-all clip, the aircrew member recounted some of her most gruelling experiences in the travel industry to date.
Reports of flight attendant abuse soared in the advent of the COVID-19 pandemic, with the Federal Aviation Administration recording almost 6,000 unruly passenger incidents.
Anger about masking rules fueled a series of aggressive outbursts, but one flight attendant has suggested this may only be the tip of the iceberg.
Speaking anonymously to Vice for their Informer series, the flight attendant detailed several incidents in which she and her colleagues were pressured for sex or assaulted on board.
She recalls how on one flight, a badly behaved passenger started masturbating while watching a porn video mid-flight.
"Eventually he started taking his clothes off and ended up urinating on himself and that's when the crew members decided that they needed to restrain him," said the anonymous attendant.
"They did try to clean him up and put his clothes back on, but he had already soiled himself."
In another incident, a couple shamelessly started having sex in their seats in the rear section of the plane, despite being surrounded by onlookers.
Don't miss…
Flight attendant warns tourist 'do not buy' viral TikTok item [INFORMER]
Flight attendant says Starbucks is 'easiest' method to get upgraded [INSIGHT ]
Passengers should order popular drink to avoid 'effects' of flying[INFORMER]
"I've caught a couple on the last row, having sex. They weren't exactly quiet while doing it. They weren't even embarrassed […]," noted the flight attendant.
She went on: "I was stunned at first. I went and asked them to stop, and they weren't stopping at all."
The stewardess went on to explain that when passengers are not being frisky, they're being violent towards staff.
https://www.youtube.com/embed/Ne3Jtwq02qw
In another disturbing incident, one female passenger reportedly flew into a rage after being told she could not sit next to her partner mid-flight.
When told that it wasn't a flight attendant's job to ensure passengers can be seated next to their loved ones, the woman went "ballistic" and threw a pot of hot instant noodles at one of the crew member's faces, causing a superficial burn.
Moments later, the assaulter's boyfriend threatened to blow up the plane, before trying to "punch another crew member".
To add insult to injury, neither the woman nor her boyfriend was penalised for their actions but were simply banned from flying with the airline again.
Alas, the crew member's most "memorable experience" was having a passenger trying to smuggle guns onto the aircraft, which eventually led to his arrest.
"He was a gang member from a neighbouring country, and he was on the run. This guy tried to smuggle two guns," she explained.
"Both of the guns were fully loaded. The guns could have gone off in the cargo because of the pressure. And everybody was pretty p****d at the realisation that this guy is trying to smuggle something that could jeopardize the entire flight."
Source: Read Full Article