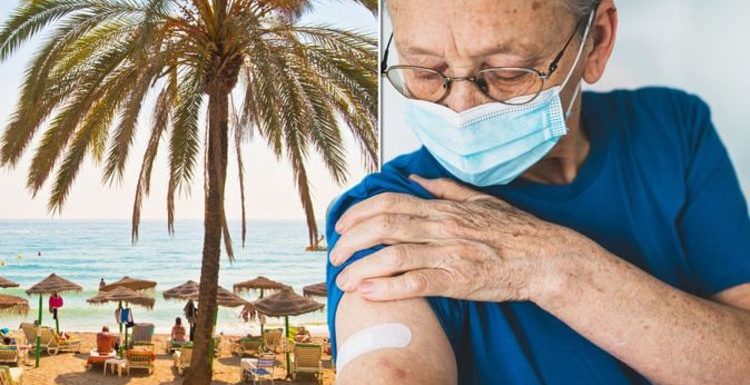 When you subscribe we will use the information you provide to send you these newsletters. Sometimes they'll include recommendations for other related newsletters or services we offer. Our Privacy Notice explains more about how we use your data, and your rights. You can unsubscribe at any time.
Businesses and representatives are calling for faster vaccination to save Costa Del Sol's tourism industry.
Jorge Ortega, president of the Málaga association of beach bars, urges "accelerating vaccination and the health passport so that tourists can come, especially the British who already have herd immunity."
Deputy Mayor for Urbanism, Finance and Commerce of Málaga, Maribel Tocón, added: "Everything that can speed up the immunisation process is good news.
"It is positive to build confidence in visitors."
Mario Blancke, former mayor of Malaga, was not positive.
AstraZeneca: Vaccine hesitancy rising in Spain says expert
He said: "It will be another lost season or at least reduced.
The Cueva de Nerja Foundation, whose manager, José María Domínguez, claims the area lost 75 percent of its visitors during the coronavirus pandemic.
The Foreign, Commonwealth and Development Office (FCDO) has issued a new update on its Spain travel advice page aimed at expats living in the country.
Around 285,000 UK expats live in Spain.
DON'T MISS
TUI, Ryanair, BA and more updates as 'red list' changes [FLIGHTS]
Spain, Portugal, France, Italy & Greece latest [FCDO]
Will France, Spain and Greece be on green list? [HOLIDAYS]
In its latest update for Spain, the FCDO explains it has provided "new information on how to get COVID-19 vaccine if you live in Spain but are not registered for public healthcare."
It reads: "We have received the following information from certain Spanish regional healthcare authorities for those who are not registered for public healthcare (for example, those who have private health insurance).
"Please be aware that this is information from the Spanish authorities and is subject to change."
It added: "Some information may only be available in Spanish."
The FCDO is currently advising "against all but essential travel to Spain, including the Balearic Islands but excluding the Canary Islands, based on the current assessment of COVID-19 risks."
Britons will need to meet specific criteria to enter Spain.
"Entry restrictions and testing requirements continue to apply for travel to Spain," states the FCDO.
"Only citizens and legal residents of the European Union, Schengen states, Andorra, Monaco, The Vatican (Holy See); and San Marino, and those who can demonstrate through documentary evidence an essential need to enter Spain, will be granted passage under current travel restrictions."
Britons returning to the UK from Spain will be required to self-isolate on arrival home.
The UK Government is implementing a traffic light system for travel.
Aviation minister Robert Courts told the Commons Transport Select Committee countries will be categorised in "the early part of May".
He added it "wouldn't be right for me to speculate" on the lists.
Source: Read Full Article