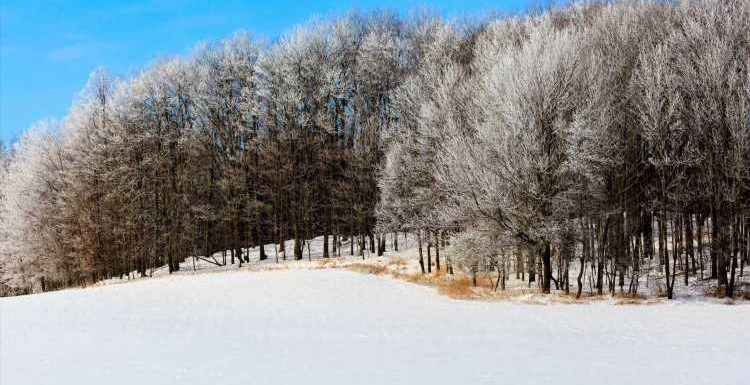 How old am I? Old enough to remember dial-up, car phones, and mixtapes ripped from the radio. Also: single-use film cameras, like the kind you dropped off for one-hour processing. 
By the fifth grade, Fujifilm's 35mm QuickSnaps were cheap and plentiful—the ultimate impulse purchase. My earliest photos were still lifes of Barbie dolls, but as I grew up and disposables got more sophisticated, adding zoom features and waterproof casing, adventures with friends dominated.
Looking back, it wasn't the photos that made disposable cameras so great. Many were terrible, in fact: overexposed, underexposed, blurry, or ruined by devilish red eye. If you were lucky, a 24-frame roll might net 10 decent shots. But what the disposable camera lacked in quality, it made up for in portability, ease of use, and the breathless anticipation of imagining how your pictures might come out.
I packed those kelly green and golden yellow boxes on countless trips, too—to London, Rome, and Niagara Falls. They were ideal for crummy weather and water activities where I didn't want to risk damage to my "good camera." But its presence was always supplementary—a lesson I learned the hard way after a roll from my first visit to the Eiffel Tower came back blank. "Why had I relied on a $10 camera to document a once-in-a-lifetime experience?!" I cursed to myself. Never again.
As digital cameras and later camera phones became ubiquitous, I assumed disposables were obsolete. Then along came Dispo, née David's Disposable, a free iPhone app from 24-year-old internet star David Dobrik that simulates shooting with a flimsy disposable, sans the environmental waste.
Released on December 23, Dispo has millions of downloads. Though it's hardly the first to mimic analog cameras, Dispo's built-in social network and invite-only exclusivity has spawned a Gen Z craze. With a trip to Wisconsin coming up, I was curious to test it out. A few hours after shouting into the social media ether, a twentysomething colleague hooked me up with an invite via her teenage cousin.
Dispo's user interface mirrors Fujifilm's QuickSnap, from the crude shutter-release button to the thumbprint-sized aperture. You can zoom in and out, add a flash, or reverse the lens to take a selfie. The results, however, are not viewable immediately. Dispo's photos "develop" the next day by 9 a.m. and you get what you get—no cropping or editing allowed. Users can create public, private, or group rolls but there is no social media feed or likes system; you can't even add captions or hashtags. In an age of overly stylized photos, the app's CEO Daniel Liss said in a statement that Dispo can "restore joy and authenticity to social media."  
On our drive to Viroqua, Wisconsin, we stopped at Minnesota's scenic Lake Pepin. It was my first real Dispo test. The semi-frozen lake was sheeted in snow and ice and dozens of geese milled near the edge of its white expanse. It was one of those Nat Geo moments where you wish you could blink and capture it. But by the time I fumbled through my purse to find my phone, unlock the screen, open the Dipso app, and take a picture, the birds were gone. For an app whose tagline is "Live in the Moment," I was doing anything but.
Over the next four days, I kept Dispo at the ready, documenting long hikes on icy trails, joy rides past snow-covered farms, and the cheese-and-charcuterie platter we fixed up in our Airbnb. Because Dispo is digital, and Instagram has brainwashed me, I still found myself taking half a dozen shots of the same thing, which is something I never would have done with a real disposable. In that way, I wish Dispo would limit the number of images a user can take in any 24-hour period—lest you "waste" film trying to get that perfect angle.
All told, I took 129 photos during our getaway. I received a notification each morning telling me that the previous day's images were ready, but I resisted looking at them until after our trip. (I was going for authenticity with this experiment and no one gets their vacation photos developed while they're still traveling.) The results reminded me less of my '90s-era pics than early Instagram filters. Some looked blue and moody, others dark and muddy. A few pictures were oversaturated, others were totally blown out. The shots that turned out best were taken in sunny natural light, although my poorly lit food photos fared surprisingly well. The handful of selfies we snapped were remarkably detailed—like seeing yourself in 4K after flipping through Kodachrome prints—and I love the foggy grayness of some of the landscapes.
Though we never came within six feet of other humans on our trip, the experiment made me wonder if Dispo could really recreate the spontaneity of disposable cameras in a party setting. Because what are you gonna do—leave your phone sitting out on a coffee table or bar and let everyone pass it around? No. It'll go to sleep, guests will need a passcode to open it, then they have to find the app, and… clearly I am overthinking this.
Will I use Dispo again for future travels? I doubt it. I'm in love with my iPhone and appreciate that Instagram permits basic editing. I grew up in the era of airbrushed magazines, which means I don't feel comfortable posting warts-and-all photos in public forums. I'm okay with presenting a made-up version of my life to the world. If I truly start to feel nostalgic for the joyful, authentic, halcyon era of processed film, I'll dig out my analog camera and do it right.
Source: Read Full Article