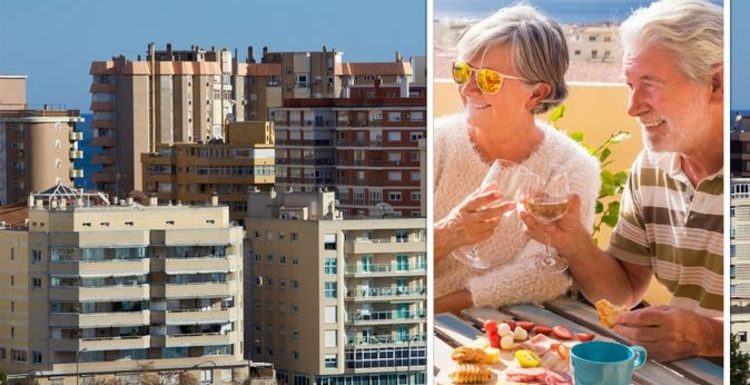 Hotel Benidorm: Chef discusses why Brits love the region
We use your sign-up to provide content in ways you've consented to and to improve our understanding of you. This may include adverts from us and 3rd parties based on our understanding. You can unsubscribe at any time. More info
Some of the most popular regions for British expats in Spain are the Costa del Sol and Costa Blanca. Both areas offer sunny weather, cheap drinks deals and a big community of other expats.
However, some British expats have claimed that the "younger" generation isn't interested in "cheap booze and sunshine".
On the British Expats forum, a few expats said they thought younger Britons were choosing another region of Spain to settle in.
Moses2013: "I think a lot of younger people will be looking at a different type of Spain in the future.
"For a lot of the older generation, it is about most possible hours of sunshine, cheap booze, and apartment blocks near the beach.
"Now you see a lot more people who value what the north of Spain has on offer and it's not just sun, sea and sangria.
"Even inland areas that are greener and cooler seem popular now. It will take a while but there are signs that it's changing."
Some areas of northern Spain have a stunning coastline and the region even has some of the country's best rated beaches.
The northern region of Galicia has over 1,000 miles of coastline and many beautiful waterfalls and river beaches.
The area has even been awarded an incredible 119 blue flags for beaches along its Atlantic coastline.
Another expat said: "There is nothing new about the attractions of north eastern Spain. In the 60s it was the only place to go.
"I know the area well and love it, but the south is where the weather is best and that is important if you are living here full time.
"Less than 10 degrees down here on the Costa del Sol now and that is cold!"
For many British expats, southern Spain's weather is still one of the primary reasons to relocate.
One expat said: "I am 65 and have been here for just over 15 years. The weather was definitely one of the reasons I chose to be in the south, when leaving the rainy, grey and cold North West of England where it was dark by 4pm in winter, the last thing I wanted was more of the same.
"But since we moved here permanently I have never sunbathed, I used to when we only used our Spanish house for holidays but never felt the need to when I was living here full time and never sat on a beach although I have walked along a few on occasions."
As for 'cheap booze', the expat added: "There are no British owned bars or restaurants in my town and we have never taken part in activities aimed specifically at expats."
Some areas of Spain are working to change their reputation for drinks deals and rowdy behaviour.
Tourism officials in the party resort of Magaluf in the Balearics are trying to encourage a different kind of tourist to travel to the resort.
New rules in 'Shagaluf' include a drinks limit, restrictions on party boat cruises and a ban on bar crawls.
Source: Read Full Article