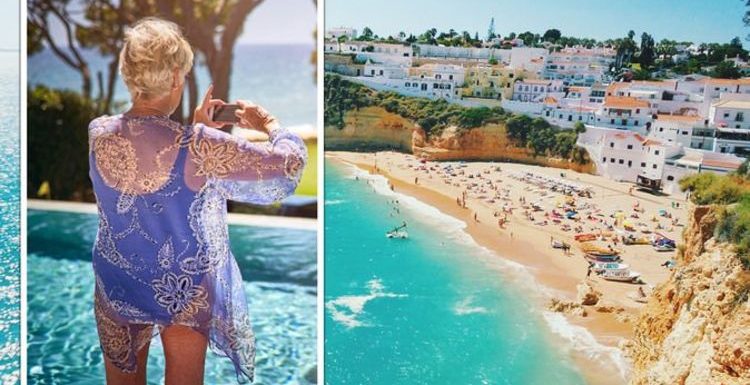 Boris Johnson 'needs to step up for British expats' says expert
We use your sign-up to provide content in ways you've consented to and to improve our understanding of you. This may include adverts from us and 3rd parties based on our understanding. You can unsubscribe at any time. More info
Relocating to another country can be a wonderful adventure. There are many positives to expat life, but it isn't all perfect and British expats may feel the need to complain or compare their lives in a new country with their lives at home.
Moving to the Algarve region of Portugal, British expat Sarah was thoroughly enjoying her new life.
The southernmost region of Portugal is a popular expat destination.
With almost half a million foreigners, the region's population is made up of almost 10 percent expats.
Sarah moved to Portugal with her "partner in crime" Keith, but even if she hadn't, she would have found many fellow British expats to meet.
Planning to "stay as long as we can", she said she could not "think of anywhere else I'd rather be right now".
Sarah's experience in Portugal seemed to only have positives.
She said: "I find it easier to be in a foreign country than in my own.
"The only thing that Keith can think of as being different is the process in some shops where you have to get a ticket from one person in order to buy something and then go to another person to pay for it.
"That's as much trauma as we have experienced.
"[Portugal] is not a difficult country to move to."
While meeting locals had been difficult, the couple found they were "well tolerated" by the people around them.
Sarah explained: "We've met a few people, mostly through our interest in vegetable growing, plus a few people who live near us. They are all other foreigners."
However, Sarah didn't see this as a negative.
In fact, she saw absolutely no negative aspects to the relocation, with "much cheaper" food and "good weather".
The region also offered plenty of things to do and a slower pace of life that suited the couple perfectly.
She said: "Some people talk about issues with bureaucracy, but we have managed to navigate it all very smoothly so far.
"Again, some expats grumble about the laid-back way of the Portuguese, but I consider it to be extremely rude to move to another country and then complain about the nature and culture of the resident population."
She had one advice for expats who complained: "Go back home if you don't like it!"
Seeing the funny side of life, Sarah said: "Sometimes it rains. That's really hard."
And the tongue in cheek comments kept on coming, as she continued: "It's also really difficult to share photographs of your warm, sunny life on Facebook because everyone you know will hate you."
Source: Read Full Article