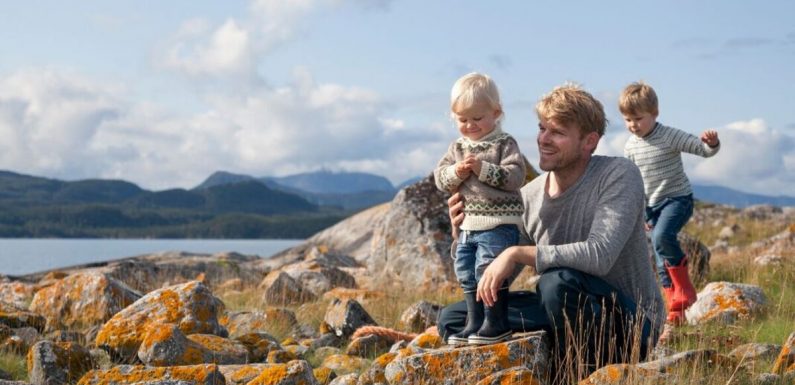 We use your sign-up to provide content in ways you've consented to and to improve our understanding of you. This may include adverts from us and 3rd parties based on our understanding. You can unsubscribe at any time. More info
Expats usually move abroad for work or to enjoy a better lifestyle. If they're taking their family, they'll need to think about whether their new home is suitable for children.
Best countries in the world to raise a family
Norway
Singapore
Denmark
Iceland
Finland
Poland
Germany
New Zealand
Netherlands
Czech Republic
New research from EnjoyTravel looked at key factors such as salaries, safety, education and parental leave to find the best country.
The UK didn't perform well in the rankings, coming in a lowly 26th place, far behind many other European countries.
UK parents lose out when it comes to paid parental leave with just 11.6 weeks of maternity leave on average compared to an average of 14 weeks in Europe.
Sweden and Norway offer fathers far more paternity leave than the UK, explaining Norway's place near the top of the table.
Martin Mansell, chief executive at EnjoyTravel, said: "It's no secret that the UK is going through a tough time at the moment, but we are surprised to see the UK ranked so poorly. "Healthcare, safety, salaries and rent are all key components when it comes to raising a family, so for the UK to score so low on these points is particularly concerning.
"It's important to highlight that a lot of countries, including the USA, fell further down the list due to a lack of paid maternity and paternity leave – an issue that will affect millions of people.
"Norway tops the list when it comes to raising a family, with safety, education and healthcare all scoring highly.
"But it's Norway's maternity and paternity offering that stands head and shoulders above the rest."
Around 80 percent of fathers take paternity leave in Norway, compared to just a third in the UK according to HMRC.
Singapore took second place on the list and its education system is commonly ranked among the best in the world.
Although rents can be high, many expats are on relatively high salaries which can help to balance this out.
Best of the rest
Sweden
Estonia
Lithuania
Slovenia
South Korea
Spain
Latvia
Bulgaria
Ireland
Belgium
Source: Read Full Article