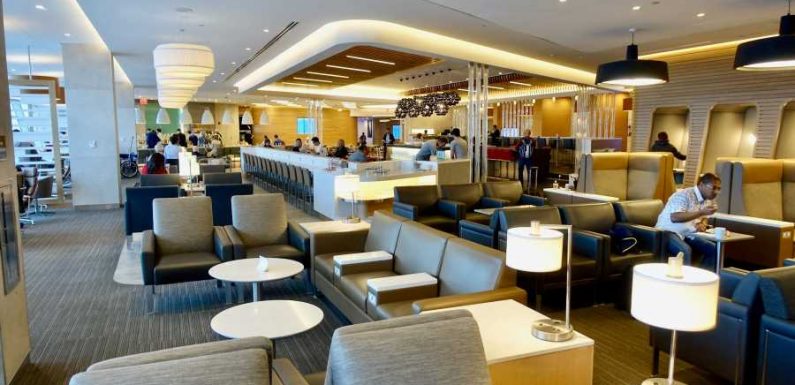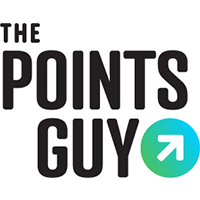 Editor's note: This is a recurring post, regularly updated with new information.
We've seen a lot of airlines and hotel chains adjust their loyalty programs in the last year. Nearly every major program announced elite status extensions. However, some are taking things a step further by also reducing the qualification requirements for 2021.
Keeping track of the myriad of changes can be a challenge to keep up with, but TPG is here to help. Here's a complete list of all of the elite qualification changes you need to know about for 2021. We'll continue to regularly update this guide as more airlines and hotels announce changes.
For more TPG news, deals and points and miles tips delivered each morning to your inbox, subscribe to our daily newsletter.
In This Post
Alaska Airlines
Alaska normally offers two ways to reach MVP elite status: by taking Alaska-operated flights exclusively (with lower qualification thresholds) or by taking a combination of Alaska- and partner-operated flights (with higher thresholds). However, in 2021, Alaska will follow the lower qualification thresholds for all members.
MVP: 20,000 elite-qualifying miles or 30 segments
MVP Gold: 40,000 elite-qualifying miles or 60 segments
MVP Gold 75K: 75,000 elite-qualifying miles or 90 segments
Although it no longer matters how you earn your miles, you must fly a minimum number of Alaska Airlines segments to earn or retain status: two for MVP, four for MVP Gold and six for MVP Gold 75K.
Related: Alaska frequent flyers have a lot to look forward to in 2021
American Airlines
American was the first U.S. airline to announce elite status updates for next year. In 2021, AAdvantage elite status qualification thresholds will be reduced across the board. Any status you earn in 2021 will be valid through Jan. 31, 2023.
The airline is reducing elite-qualifying miles (EQMs) required by 20%. Elite-qualifying segments (EQSs) and elite-qualifying dollars (EQDs) are lowered by 20% to 33%. Here's how the new requirements break down:
Gold: 20,000 EQMs or 20 EQSs plus $2,000 EQDs
Platinum: 40,000 EQMs or 45 EQSs, plus $4,500 EQDs
Platinum Pro: 60,000 EQMs or 70 EQSs, plus $7,000 EQDs
Executive Platinum: 80,000 EQMs or 95 EQSs, plus $12,000 EQDs
Related: Shortcut elite status, lounge access and more with 50% off AA AirPass entry
There's also a new way to get around the EQD requirements. Specifically, you can waive the EQD requirement up to Platinum Pro status by spending $30,000 on any cobranded AAdvantage credit card during the calendar year.
In addition, American is making major changes in earning rates for basic economy tickets. Come Jan. 1, 2021, basic economy tickets will no longer earn elite-qualifying miles, segments or dollars. On the flip side, elites will be able to enjoy status perks when flying basic economy.
Related: How to survive basic economy on American Airlines
Avianca
On Jan. 31, 2021, Avianca LifeMiles will be moving from distance-based mileage earning to revenue-based mileage earning. This change will affect both how you earn redeemable miles and elite-qualifying miles. You'll earn a flat five qualifying points per dollar you spend on a flight, meaning you'll no longer be able to fast-track status by booking inexpensive, long-haul flights.
On the bright side, Avianca will lower elite status requirements for 2021. The temporary change offers up to a 40% reduction on elite status requirements, with more significant reductions being offered on higher status tiers.
Red Plus: 8,250 qualifying miles (usually 11,000)
Silver: 11,200 qualifying miles (usually 16,000)
Gold: 18,850 qualifying miles (usually 29,000)
Diamond: 28,800 qualifying miles (usually 48,000)
As before, you must earn 80% of your qualifying miles on Avianca-operated flights to qualify for status. The rest can be earned on any Star Alliance partner.
Related: Avianca updating how you earn miles and elite status in 2021
Delta
Although Delta was the first airline to extend elite status due to the coronavirus outbreak, it hasn't announced elite qualification changes for 2021 yet. However, it is rolling over all Medallion Qualification Miles (MQMs) from 2020 to 2021 to qualify for 2022 Medallion Status. So, if you've taken any Delta flights this year, you've already begun making progress toward earning status in 2021.
Related: You don't need to spend $250,000 to fast-track Delta Diamond status
Hawaiian Airlines
Hawaiian cut Pualani elite qualification for the 2021 status year (based on 2020 travel) in half. It has also confirmed that members that achieve Pualani Platinum status at the reduced elite qualifications will still receive their two Platinum upgrade certificates.
Pualani Gold status: 15 segments or 10,000 miles
Pualani Platinum status: 30 segments or 20,000 miles
However, there's no word yet whether Hawaiian will continue to follow the reduced requirements next year.
Related: Best ways to redeem points and miles on Hawaiian Airlines
Hilton
Hilton has slashed 2021 qualification requirements in half, including stays, nights and base points. Here's how you can earn status starting January 2021:
Silver: 2 stays, 5 nights, or 12,500 base points
Gold: 10 stays, 30 nights or 37,500 base points
Diamond: 15 stays, 30 nights or 60,000 base points
Related: An inside look at how Hilton is cleaning hotel rooms between guests
In addition to reducing requirements, Hilton will automatically roll over all 2020 elite-qualifying nights to 2021, so you could get a big head start on your 2021 qualification based on stays this year. However, keep in mind that you could also get automatic Hilton Honors elite status year-after-year with a cobranded Hilton card.
Gallery: 13 Credit Cards That Every 30-Something Should Consider (GOBankingRates)
Related: Why Hilton should add a new elite tier above Diamond
Hyatt
Following in Hilton's footsteps, Hyatt announced it would reduce elite status requirements by 50% for the 2021 qualification year. And remember, any status earned in 2021 will be valid all the way through Feb. 28, 2023.
Here's a look at how the 2021 tier requirements break down:
Discoverist: Stay five tier-qualifying nights or earn 12,500 base points ($2,500 in spending)
Explorist: Stay 15 tier-qualifying nights or earn 25,000 base points ($5,000 in spending)
Globalist: Stay 30 tier-qualifying nights or earn 50,000 base points ($10,000 in spending)
These requirements may be even lower if you have a cobranded Hyatt card. Those with the World of Hyatt Credit Card automatically get five qualifying nights each year just for having the card. Additionally, cardholders earn two elite-qualifying nights for every $5,000 spent on the card.
Related: How to earn two years of top-tier Hyatt elite status after just 9 nights
As a part of the Bonus Journeys promotion (registration required), you'll also earn one additional night credit for every tier-qualifying night you complete by Feb. 28, 2021.
Related: Promotions that will make your next hotel stay more rewarding
IHG
Like last year, IHG is reducing the requirements for earning IHG Rewards elite status in 2021 by roughly 25%. Here's what it will take to earn status this year:
Gold Elite: 7,000 qualifying points or 7 nights
Platinum Elite: 30,000 qualifying points or 30 nights
Spire Elite: 55,000 qualifying points or 55 nights
Furthermore, all qualifying nights earned by elite members in 2020 will be rolled over to 2021. IHG says that these rollover nights will automatically appear in member accounts by the end of March.
IHG is also running a promotion that allows members to fast-track elite qualifying points. Specifically, IHG will allow members to earn 2,000 bonus and elite-qualifying points for every two nights stayed between Jan. 20 and Mar. 31, 2021.
Related: Here's what IHG Rewards Club is doing for its members in 2021
Japan Airlines
In addition to extending status for JAL Mileage Bank members with Fly On elite status, JAL will be giving elites bonus Fly On points to give them a head start in earning status for the following year.
The points will be credited by around mid-February 2021 based on your status as of Jan. 7, 2021:
JMB Diamond members: 40,000 bonus FLY ON Points
JGC Premier members: 28,000 FLY ON Points
JMB Sapphire members: 15,000 FLY ON Points
JMB Crystal members: 8,000 FLY ON Points
JetBlue
In mid-December, JetBlue announced some major changes to its Mosaic elite status program. In addition to extending status for current elites, it will make earning Mosaic status in 2021 easier. It is both reducing thresholds and introducing a new way to qualify altogether.
Here's how you can earn Mosaic status in 2021:
7,500 Mosaic Qualifying points (usually 15,000 points)
6,000 Mosaic Qualifying points + 15 segments (usually 12,000 points and 30 segments)
$50,000 spent on purchases with the JetBlue Plus or JetBlue Business Card during the calendar year (as before)
$30,000 spent on purchases with the JetBlue Plus or JetBlue Business Card + 4,000 Mosaic Qualifying points during the calendar year (new and exclusively for 2021)
If you go beyond the qualification threshold during 2021, you'll get extra bonuses and perks, including 10,000 bonus points (worth $130 based on TPG valuations) after 10,000 Mosaic Qualifying points, the opportunity to gift Mosaic status after 20,000 Mosaic Qualifying points and a free round-trip coach flight after 30,000 Mosaic Qualifying points.
On top of that, JetBlue will offer elites extra perks. For starters, elites will be able to bring a companion for free for every paid flight booked and flown between Jan. 1 and May 20, 2021, including in Mint. Plus, Mosaics will now permanently get complimentary extra-legroom Even More Space seating on the day of departure.
Related: The complete guide to the JetBlue TrueBlue program
United
Shortly after American's announcement, United said it would also make it easier to earn Premier elite status in 2021. Premier Qualifying Points (PQPs) and Premier Qualifying Flights (PQFs) requirements have been reduced by around 25% for the 2021 qualification year. As a reminder, travelers earn one PQP for each eligible dollar spent on tickets issued by United or based on distance and fare class for tickets issued by partners. You'll also earn one PQF for each eligible flight segment flown.
Here's how it breaks down:
Silver: 3,000 PQPs/8 PQFs or 3,500 PQPs
Gold: 6,000 PQPs/16 PQFs or 7,000 PQPs
Platinum: 9,000 PQPs/24 PQFs or 10,000 PQPs
Premier 1K: 13,500 PQPs/36 PQFs or 15,000 PQPs
In addition to the reduced requirements, anyone who currently holds elite status will automatically get 25% of the PQP-only requirement for 2021 deposited into their accounts. Silver members should expect 875 PQPs, Gold 1,750, Platinum 2,500 and Premier 1K 3,750. Don't forget that United requires that elites fly a minimum of four segments on United or United Express to qualify for status, so you can't automatically earn status next year from this bonus alone.
Related: How to maximize the United MileagePlus program
On top of all of that, from Jan. 1 through March 31, 2021, MileagePlus members can earn bonus PQPs on their first three United or United Express PQP-earning trips. Elite members can earn a 100% PQP bonus, with a minimum of 300 bonus PQPs and a maximum of 1,500 bonus PQPs per trip. Non-elites can earn a 50% bonus, with a minimum of 150 bonus PQPs and a maximum of 1,000 bonus PQPs per trip.
Keep in mind that you can also earn PQPs with cobranded United credit cards, such as the United Explorer Card and the United Club Infinite Card.
Related: How to unlock additional award availability with United credit cards
Wyndham
While not the most rewarding program around, Wyndham Rewards reduced elite status qualifications in 2021 by 40%. Here's what it will take to earn Wyndham elite status next year:
Gold: 3 nights
Platinum: 9 nights
Diamond: 24 nights
Remember that if you qualify for Wyndham Diamond status, you could match that to Diamond status within the Caesars Hotels and Resorts chain. Caesars Diamond perks include waived resort fees on all stays, complimentary valet and self-parking and a $100 annual celebration dinner at Caesars-owned restaurants.
Related: If I book a hotel on December 31, what year will my stay count toward?
Bottom line
Many airline and hotel loyalty programs are making it easier to earn elite status in 2021. However, as you can see, there still are a few major programs missing from this list. More changes will likely be announced in the weeks to come, so be sure to bookmark this guide and check back regularly as we update it with more information.
Related guides:
Complete guide to airline elite status during the coronavirus outbreak
Complete guide to hotel elite status during the coronavirus outbreak
In-flight service is resuming — here's what food and drinks you can expect on your next flight
Which airline lounges in the U.S. are currently open?
Featured image by Benji Stawski/The Points Guy
SPONSORED: With states reopening, enjoying a meal from a restaurant no longer just means curbside pickup.
And when you do spend on dining, you should use a credit card that will maximize your rewards and potentially even score special discounts. Thanks to temporary card bonuses and changes due to coronavirus, you may even be able to score a meal at your favorite restaurant for free. 
These are the best credit cards for dining out, taking out, and ordering in to maximize every meal purchase.
—
Editorial Disclaimer: Opinions expressed here are the author's alone, not those of any bank, credit card issuer, airlines or hotel chain, and have not been reviewed, approved or otherwise endorsed by any of these entities.
Source: Read Full Article