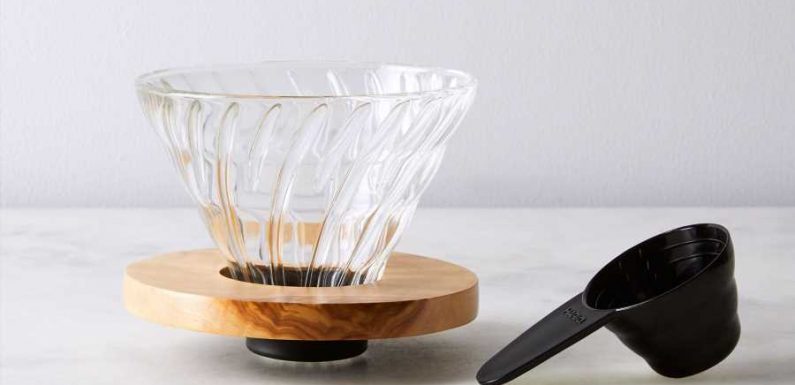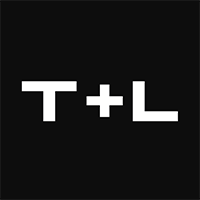 There are plenty of ways to enjoy your morning cup of coffee at home, from breaking out your espresso machine to mixing up a mug of instant coffee in a pinch. (Plus, there's always your favorite neighborhood coffee shop). If you're a fan of pour-over coffee, a technique in which water is steadily poured over a filter cone filled with ground coffee, you might want to add your own pour-over dripper set to your kitchen.
From the functional to the ultra-stylish, and everything in between, we've rounded up some of the best pour-over coffee makers available to order online, from customer- and barista-loved brands like Bodum, Fellow, Hario, and more. Whether you're looking to make coffee for just yourself or the whole family, we think we've found your new favorite coffee maker.
Load Error
Related: These Coffee Subscription Services Let You Try Blends From Around the World (Video)
Keep reading for eight stylish and functional pour-over coffee makers you'll want to start using at home ASAP.
You'll look like you're conducting a scientific experiment with this pour-over set, which comes with a ceramic dripper, glass carafe, and stand. This ultra-modern contraption will look great on your kitchen counter, but it's also totally functional and will make a stellar cup of coffee in just minutes.
To buy: Hokeki Pour-over Coffee Maker Starter Set, amazon.com, $26
This pour-over dripper stands out for its curved ridges and cone with 60-degree angle, which allows the coffee to flow more smoothly. Plus, with ceramic, glass and wood, and copper options, you can be sure to find a dripper that fits your kitchen and style.
To buy: Hario Original V60 Pour-over Dripper, food52.com, from $25
Gallery: The 10 Best Coffee Makers for That Morning Pick-Me-Up (Delish)
This no-nonsense brewer comes with BPA-free plastic dripper, glass carafe, coffee scoop, and five filters. It makes six cups of coffee at a time, so it's perfect for mornings where you're making a cup of joe for the whole house.
To buy: Melitta Pour-over Coffee Brewer, amazon.com, $13
This stylish set comes with a ceramic dripper and glass carafe, and it will be sure add a touch of luxury to your morning routine. If you're a fan of this stoneware, you're in luck, since you can also shop matching espresso mugs and a sugar bowl.
To buy: Dansk Koffie Pour-over Coffee Maker, amazon.com, $65
Fellow is well-known for its modern, aesthetically pleasing coffee accessories, and this pour over set is no exception. This sleek set includes a vacuum insulated dripper that has inner markings to help you measure the correct amount of coffee grounds, as well as a hand-blown glass carafe, which also comes with markings to measure water as you're pouring.
To buy: Fellow Staff Pour-over Set, food52.com, $99
This beautiful pour-over set is made from blown glass and wood, making it stylish enough to keep out on your kitchen counter. The set comes with a brewer and 550ml carafe, and you can also purchase a matching kettle, mugs, and saucers.
To buy: Pour-over Coffee Set, etsy.com, from $58
This ceramic pour-over set includes a dripper and carafe with a convenient pour spout, complete with bamboo accents for style and function. The carafe holds four cups, so it's perfect if you're looking to make more than a single serving of coffee.
To buy: Bonjour Ceramic Pour-over Coffee and Tea 4-cup Server, wayfair.com, $50 (originally $60)
This pour-over set is a particularly environmentally friendly option, since it comes with a fine mesh stainless steel filter, so you don't need to use a paper filter. The mug that comes with the set is also double-walled, keeping your coffee hot for longer.
To buy: Bodum Pour-over Coffee Dripper Set, amazon.com, $15
Love a great deal? Sign up for our T+L Recommends newsletter and we'll send you our favorite travel products each week. 
Source: Read Full Article