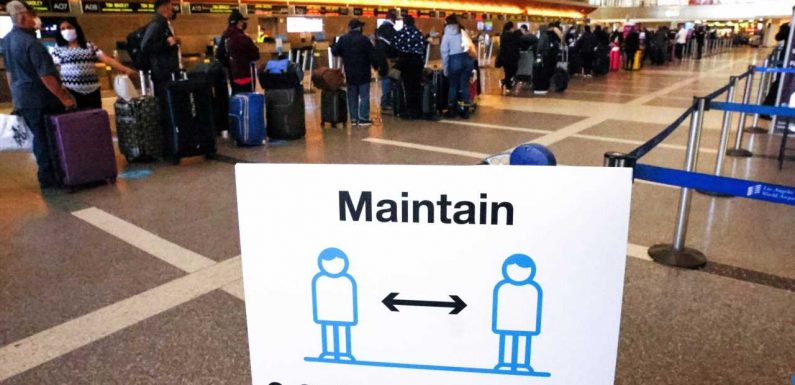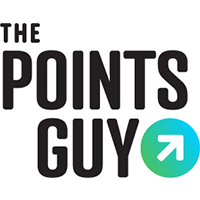 If you're traveling back to the United States from abroad, prepare to pack a negative COVID-19 test.
On Tuesday, Jan. 12, The Wall Street Journal reported that all travelers flying to the United States — U.S. citizens included — will need to provide proof of a negative coronavirus test. Travelers flying to U.S. territories like Puerto Rico and the U.S. Virgin Islands, and those arriving via a land border like Mexico or Canada, are exempt.
The U.S. Centers for Disease Control and Prevention (CDC) confirmed to TPG in a statement that the order will go into effect on Jan. 26, just days into the new Biden administration.
"Testing does not eliminate all risk," CDC Director Robert R. Redfield said in a statement. "But when combined with a period of staying at home and everyday precautions like wearing masks and social distancing, it can make travel safer, healthier and more responsible by reducing spread on planes, in airports and at destinations."
The news comes during a dark period in the pandemic in the U.S., which remains one of the most hard-hit countries, where more than 410,000 people have died from COVID-19. Positive cases nationwide have soared, particularly in California.
"U.S. airlines have been strong advocates for a national testing standard set by the federal government," said the trade group Airlines for America (A4A). "Since the onset of this crisis, U.S. airlines have relied on science to help guide decisions as they continuously reevaluate and update their processes, procedures and protocols."
Before traveling to the U.S., all passengers will be required to get a viral test within three days before departure. Airlines must confirm the negative result (or recovery from COVID-19) for all passengers before boarding, and those without documentation, either printed or digital, will be denied boarding flights to the United States. Flight crews are exempt from the rule.
Here's everything you need to know if you have international travel planned in the near future.
For more TPG news delivered each morning to your inbox, sign up for our daily newsletter.
In This Post
When does the order go into effect?
The order goes into effect on Jan. 26, 2021.
What kind of COVID-19 tests are valid?
There are several different types of coronavirus tests available with varying levels of accuracy. The current gold standard of COVID-19 testing is the PCR test, which detects active COVID-19 infections. But there are also rapid antigen tests to check for proteins on the virus's surface and antibody tests (a blood test that can identify if a previous COVID-19 infection caused your immune system to produce COVID-19 antibodies).
According to the CDC, viral tests (those that detect SARS-CoV-2 nucleic acid or antigens) are valid to enter the U.S. That means travelers should be able to take either a PCR or rapid antigen test, as long as written documentation of test results (paper or electronic copy) can be provided to the airline. The CDC also said that at-home tests won't be accepted.
When should I get tested?
You have to provide the result of a negative test taken no more than three days before your flight to the U.S. departs.
How will airlines weed out fake tests?
Questions have been raised about the possibility of travelers faking negative COVID-19 tests. The CDC said air passengers will now also be required to confirm that the information they present "is true in the form of an attestation."
The CDC said that airlines are responsible for ensuring the accuracy of any translation and may not shift this responsibility to a third party.
What if I'm connecting in the U.S. but not staying?
If you're entering the U.S. for any reason — even if you're just passing through — you'll need a negative test result. Additionally, if your flight to the U.S. is delayed, you will have to be retested if the delay causes your test to fall outside of the three-day testing window.
What if I'm gone for less than three days?
If you get a negative test, travel and return within three days, the test you took before departing the U.S. will be accepted.
What if I recently recovered from COVID-19?
Travelers may also provide documentation if they have recovered from COVID-19 in the past three months. Acceptable documentation is a positive test and a letter from a healthcare provider stating that you're cleared to travel. The CDC doesn't recommend getting tested again in the three months after a positive result.
What if I've been vaccinated against COVID-19?
Even if you've been vaccinated, you'll need to provide a negative COVID-19 test before boarding, taken no more than three days before departure.
What about domestic flights?
The COVID-19 testing order only applies to international arrivals at this time.
"This is undoubtedly good news, and we welcome it," spokesperson Taylor Garland, from the Association of Flight Attendants, told TPG. "But the bigger concern is that most people in the United States are flying domestically today."
What if I'm visiting a U.S. territory?
If you're flying back from U.S. territories such as Puerto Rico and the U.S. Virgin Islands, you are exempt and do not need to produce a negative COVID-19 test, the CDC confirmed to TPG. Here's the full list of U.S. territories:
American Samoa
Guam
Northern Mariana Islands
Puerto Rico
U.S. Virgin Islands
What if I'm entering the U.S. by land?
You will not need to provide a negative test if you're entering the U.S. through a land border, however, nonessential travel across the border has been restricted since March of 2020.
Are children exempt?
Where can I get a COVID-19 test?
Similar to COVID-19 testing in the U.S., you may encounter delays in testing abroad. That means you may want to line up a testing slot at your destination even before you leave home.
Several airlines said they're in the process of rolling out testing for U.S.-bound travelers. Airlines have been working with local providers to help facilitate COVID-19 tests for travelers en route to destinations that require testing, such as Hawaii.
We wouldn't be surprised to see these programs expand, as two major carriers — United and American — have suggested they are working with the government to roll out testing to U.S.-bound international travelers.
"We look forward to working with the federal government on implementing this new order," United Airlines said in a statement. "As the first airline to offer [COVID-19] customer testing, we know it is key to unlocking international borders and safely reopening global travel."
And American Airlines said it's "working closely with U.S. authorities as it implements this new order."
COVID-19 testing at hotels and resorts has started to become more popular, and will likely be a valuable amenity going forward. Several hotels and resorts worldwide offer COVID-19 testing, including:
Baha Mar and Atlantis in the Bahamas
Andaz Mayakoba in Mexico
St. Regis Maldives
Carlton Hotel in Dublin
Sofitel at London Heathrow
Related: Onsite COVID-19 tests may be the most valuable hotel perk of 2021 — these resorts have them
Who will check my test results?
Your airline will confirm your COVID-19 negative test result before boarding the U.S.-bound flight.
Bottom line
The travel industry has largely praised the new mandate, but the U.S. is still behind the curve on requiring negative COVID-19 tests for entry.
Dozens of countries worldwide, such as Aruba, Egypt and Zambia, all require a negative COVID-19 for entry. Even some states have stricter entry requirements, such as New York, which rolled out testing requirements in early November.
Related: Americans can now visit 60+ countries and territories; a complete list
"With an international testing requirement in place, international visitors and returning residents would be tested at much higher rates than the general public and pose a much lower risk of transmitting the disease," the U.S. Travel Association told TPG.
But as CDC Director Redfield said, a negative COVID-19 test doesn't completely eliminate the risk of spreading the virus.
"As we've seen outside of the aviation industry," Association of Flight Attendants spokesperson Taylor Garland explained, "one negative test one day doesn't negate a positive test the next, so you need to take a layered approach."
The Biden administration recently rolled out a federal mask mandate, which the CDC recommended and airlines have requested. And several airlines have banned travelers for not wearing masks.
Featured photo by Mario Tama/Getty Images
SPONSORED: With states reopening, enjoying a meal from a restaurant no longer just means curbside pickup.
And when you do spend on dining, you should use a credit card that will maximize your rewards and potentially even score special discounts. Thanks to temporary card bonuses and changes due to coronavirus, you may even be able to score a meal at your favorite restaurant for free. 
These are the best credit cards for dining out, taking out, and ordering in to maximize every meal purchase.
—
Editorial Disclaimer: Opinions expressed here are the author's alone, not those of any bank, credit card issuer, airlines or hotel chain, and have not been reviewed, approved or otherwise endorsed by any of these entities.
Source: Read Full Article