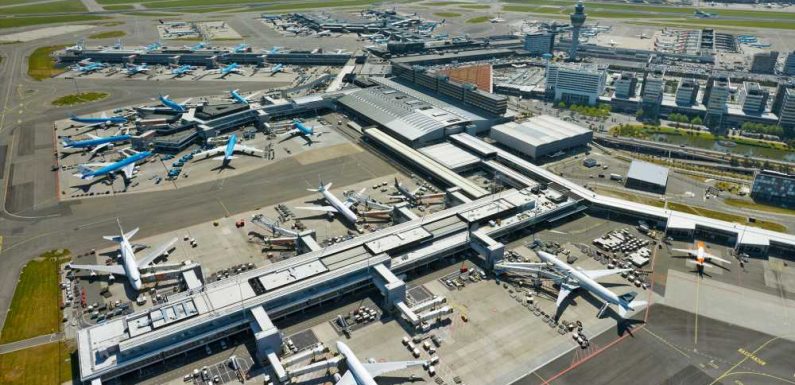 Amsterdam's Schiphol Airport plans to further restrict passenger numbers in September and October after security companies have failed to provide adequate personnel to ensure traveler safety, the airport announced.
The Netherlands hub airport will further restrict the number of locally departing passengers per day by an average of 18% — or 9,250 passengers — due to the lack of available security guards. 
In a statement the airport said the tighter restrictions will "become visible over the next two weeks" and will be in place until Oct. 31. However, it expects passenger limits of some kind to carry on through until the end of the year.
The previous passenger cap allowed for 67,500 locally departing travelers per day in September and 69,500 in October after passenger caps introduced during the summer peak were extended. The new daily cap will be 54,500 per day in September and 57,000 per day in October.
"This decision first and foremost is bad news for passengers and for airlines," said Royal Schiphol Group COO, Hanne Buis. "Nevertheless, the decision taken is necessary with the safety of passengers and employees in mind. Everyone who works at Schiphol is doing their utmost to ensure that each and every passenger journey is as pleasant as possible."
In calling on security companies to offer "full-fledged schedules for security guards" Buis said the issue needs to be addressed "as a matter of urgency."  
The news comes during a particularly challenging week for the airport as its president director and CEO, Dick Benschop, announced his resignation on Thursday following a season marred by security delays and flight cancellations.
Source: BTN Europe
Source: Read Full Article