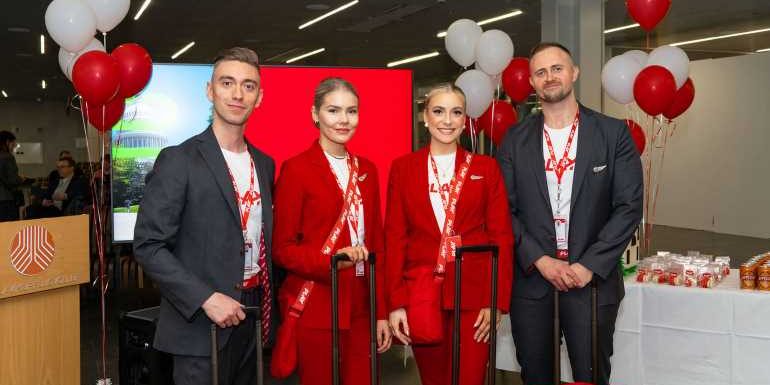 Icelandic discount airline Play has begun U.S. service.
Flight 101, with service to Baltimore from Reykjavik, landed on the evening of April 20.
Play is flying daily from Baltimore to Reykjavik, with connecting service available to 21 European destinations. The airline will add Boston to its route map on May 22 and Stewart Airport (about 60 miles north of New York City) on June 9. Winter seasonal service to Orlando is slated to launch Oct. 1.  
In particular, Play's schedule is optimized for fast connections from the U.S. to London, Berlin, Brussels, Copenhagen, Dublin and Paris plus Gothenburg, Sweden; Stuttgart, Germany; and the Norwegian cities of Stavanger and Trondheim.
The carrier has an ultralow-cost business model, with low base fares and upcharges for carry-on and checked bags as well as advance seat assignments, food and beverages, and other ancillary items.
Play's business strategy is similar to the one used by Iceland's defunct Wow Air, although its CEO Birgir Jonsson is promising a more disciplined growth strategy than the rapid expansion that contributed to Wow's 2019 demise. 
Play currently flies a fleet of six A320neo series narrowbody aircraft.
Source: Read Full Article