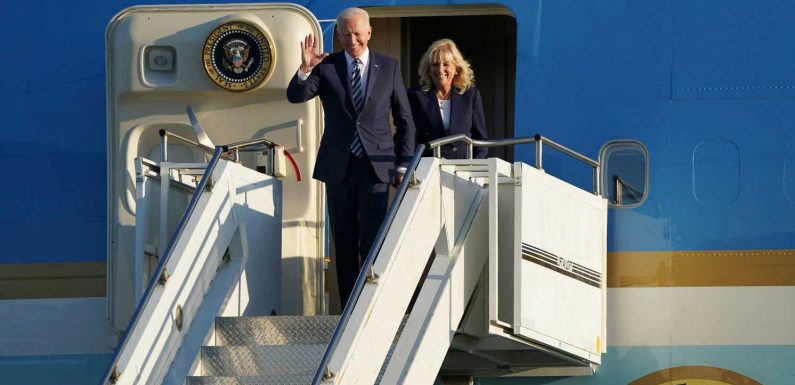 The U.S. and U.K. are expected to open up travel between the two nations "as soon as possible" through a new Atlantic Charter.
The declaration will be modeled after a 1941 joint statement from President Franklin D. Roosevelt and Prime Minister Winston Churchill, which laid out their post-World War II vision for the world.  
President Joe Biden and U.K. Prime Minister Boris Johnson are expected to agree to the Atlantic Charter in Cornwall on Thursday, where the two have their first in-person meeting before heading to the G7 summit.
Source: Read Full Article