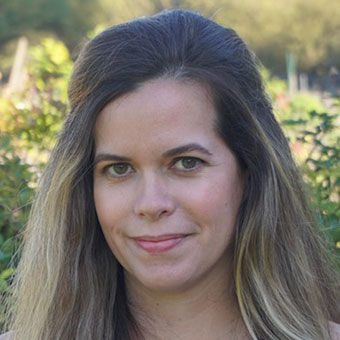 The island of Maui has been devastated by wildfires that tore through towns and destroyed nearly everything in their path. Not only did people lose their homes, but at least 111 lost their lives. The Lahaina blaze is already the deadliest U.S. fire in a century, and the search for survivors is not even halfway complete. 
Although the fires was geographically focused in West Maui, the entire island — and all of Hawaii — is feeling the effects of this tragedy in one way or another. Hawaii is a place where its people are very connected, no matter which island they are on. The ocean between them makes no difference. We share cultures, we share history and we share struggles. We have family members and friends scattered throughout. What one island endures, the others collectively feel. Given the magnitude of this disaster, you may feel it, too, on the mainland.
Related: Latest travel-related Maui wildfires news
That's what has compelled so many grassroots efforts to help. Groups have mobilized all over Hawaii and beyond, gathering physical and monetary donations. Everyone is tremendously focused on helping those who were affected. 
I am not from Maui. My ancestry may go back to the island for centuries, but I'm from Oahu. Even so, I know people who were directly affected. With Hawaii's population at around 1.5 million, it's not difficult to know someone who knows someone who has lost their home or loved one. 
So when it comes to the topic of whether travelers should postpone their plans to Maui, I say yes. At least until recovery is complete. As the death toll keeps rising, the pain keeps growing, and people need time to heal. 
Everybody is not in agreement on the answer to that question though, and whether you actually do travel to Maui or not is up to you. The fact is that no one can stop you.
Local and state government officials say they welcome visitors, as long as they don't needlessly travel to West Maui. Other towns, such as Kihei, Wailea, Kahului and Paia, are open. The Hawaii Tourism Authority (HTA) agrees. "We want to make sure that there isn't a secondary economic challenge created by this," said Ilihia Gionson, the HTA's public affairs officer.
If you do make the decision to go, I implore you to listen to government officials, stay out of Lahaina, be respectful and mindful of the situation and the impact of your stay. Shop at local businesses, restaurants and stores and buy Maui-made products. 
If you feel compelled not to go, don't just cancel it. Instead, reschedule your trip for a few months or a year down the road. Or go to a different island. This, to me, is the best compromise given the unprecedented circumstances.
Source: Read Full Article