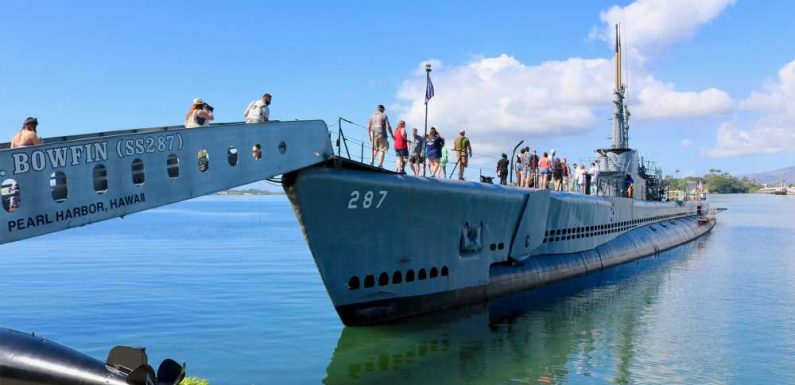 A popular visitor site at Pearl Harbor, the USS Bowfin World War II submarine, went into dry dock Saturday and won't be back until Nov. 1. 
The submarine will be towed to a shipyard for scheduled maintenance and repair work, which is conducted every 15 to 20 years. The last time it underwent repair work was in 2004.
Though the 80-year-old submarine won't be available to tour, the Pacific Fleet Submarine Museum will still be open, and there is plenty to see at the newly renovated, 12,000-square-foot space. Formerly known as the USS Bowfin Submarine Museum & Park, the new facility was completed last year following a $20 million investment. It showcases the U.S. Navy's submarines through various exhibits.
Source: Read Full Article