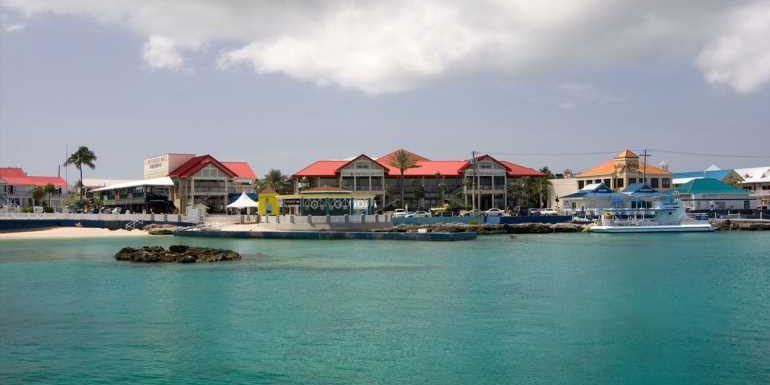 The Cayman Islands is preparing to welcome cruise ships in a phased approach beginning March 21, pending formal Cabinet approval and regulatory amendments.
Following careful consideration of recommendations presented by the Ministry of Tourism to facilitate the safe return of cruise tourism, the resumption of cruising will follow a phased approach similar to the process adopted for the reintroduction of stayover air arrivals.
During Phase 1, cruise passenger arrivals will be limited to 40% of previous passenger volumes, or a maximum of 75,000 passengers.
Related:The latest on travel to the Caribbean: Requirements for U.S. travelers
The passenger constraint will be removed following the successful completion of Phase 1 and subject to Public Health approval.
"The administration does not take the decision to reintroduce cruise tourism lightly. The fact remains that while the pandemic persists, all travel, whether by air or sea, presents a certain degree of risk," said Kenneth Bryan, minister of tourism.
"However, as we are seeing with stayover arrivals, our islands' high vaccination rate, coupled with having the right protocols in place, is allowing our tourism industry to recover," he said. 
The minister said that the government is giving as much advance notice as possible for the restart on March 21 "to allow cruise operators, businesses and employees enough lead time to prepare." 
"After two years of uncertainty, there is finally light on the horizon. I encourage businesses to start staffing up and making the necessary preparations to give cruise passengers a great experience when they arrive," Bryan said.
Regulations are being reviewed to ensure that appropriate mechanisms are in place to protect the public, taking into account the fact that cruise passengers are only in the destination for six to eight hours on average and do not overnight. 
During Phase 1, in addition to the safety protocols implemented by cruise lines, which require that passengers and crew be fully vaccinated, the government has identified which cruise calls will be permitted to increase the layers of public protection.
Dr. Autilia Newton, interim chief medical officer, has examined the health protocols of all cruise lines that operate under the Florida Caribbean Cruise Association and is satisfied, noting that no Covid-positive passengers, crew or their close contacts will be permitted to disembark in Grand Cayman, whether they are symptomatic or not.
Following the Cabinet's anticipated approval, further information will be announced in the coming weeks, including the approved cruise ship schedule for Phase 1.
Source: Read Full Article