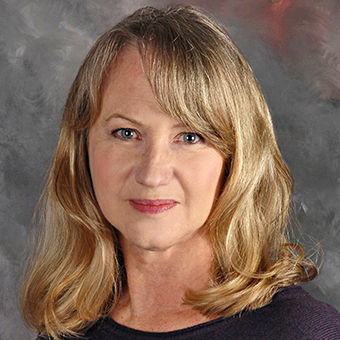 Whether it's a renewed commitment to healthy eating or a desire to reduce your carbon footprint, this time of year is fraught with resolutions. Green Pearls, a communication and information platform for sustainable hotels around the world, might help those of us who love Europe accomplish a bit of both resolutions.
The association, which chooses its members based on their sustainability initiatives, is touting an uptick in European properties that cater to vegetarians and vegans. For the record, it's widely understood that not eating meat reduces greenhouse gas emissions, helps save forests and reduces water use.
Italy
La Vimea in South Tyrol bills itself as the country's first all-vegan hotel.
Not only is the menu exclusively plant-based, but the furnishings and toiletries are animal-free. In keeping with the theme, amenities include ayurvedic treatments, yoga and meditation. 
The Hotel Weihrerhof takes a more to-each-his-own approach, with a menu that promises to be at least half vegetarian. The property, located at Wolfsgruben Lake, also offers ice-skating and swimming, a boat house sauna and spa treatments.
The Adler Lodge Ritten in the Dolomites woos foodies with a daily five-course vegetarian menu, and it offers customizable meals for guests with other nutritional requirements. Accommodations are in 20 wooden lodges scattered around the forest.
Also in the Dolomites, the Paradiso Pure Living Hotel serves a vegetarian-vegan menu with an eye toward sustainability — an ethos that also extends to the facility itself, and its electricity- and water-management. Known as a draw for artists and art lovers, the property recently inspired an eponymous documentary on its creation.
Meanwhile, the family-run Eco Park Hotel Azalea in the Dolomites, features a 100% plant-based menu focusing on regional and organic produce and water from the Val di Fiemme in the Dolomites. Stone-ground grain comes from a small Italian mill, and herbs are wild harvested from nearby meadows.
Croatia
Maslina Resort, a five-star property that opened in 2020 on the island of Hvar, uses exclusively regional and seasonal organic ingredients in its restaurants, including a robust selection of vegetarian and vegan options.
The herbs from the hotel's organic garden show up not only on the menu, but in the hotel's spa products.
Eco Aparthotel The Dreamers' Club, situated on the beach in Korcula, is not only vegetarian-friendly, but also proactively caters to families with children and pets.
Germany
Try the meatless barbecue at the Schwarzwald Panorama in the Black Forest, whose food and drinks are certified at least 90% organic. Carnivores are welcome, but this year the property is debuting vegan-vegetarian theme brunch, the vegan-vegetarian barbecue and at least two vegetarian and two vegan dishes on the menu daily.
In Bavaria, the Hubertus Mountain Refugio in the Allgau takes a holistic approach to cuisine, incorporating local medicinal herbs, vegetarian menu options and herbal workshops. 
Creativhotel Luise in Erlangen has made a name for itself as an early adopter of sustainability in hotel operations and cuisine, from the breakfast buffet to vegan cakes.
The Biohotel Sturm in the Unesco Biosphere Reserve Rhon region serves up an extensive daily menu of vegan and vegetarian offerings. The kitchen was recently converted to an open concept that allows guests to communicate directly with the chefs, and accommodations are spacious enough to accommodate up to six guests.
Klosterhof Alpine Hideaway & Spa in the German Alps encourages guests to create their own lunch bowls from a buffet that includes meat and fish, as well as vegetarian and vegan options. For dinner, an herb and vegetable garden yields changing vegetarian dishes.
Austria
The Naturhotel Outside, a family-run and ecocertified hotel in the National Park Hohe Tauern, bills itself at a hiking hotel — and with good reason, given its location in the mountains of East Tyrol. The property features a spa, a daily vegetarian menu selection and vegan options on request.
Switzerland
Cervo Mountain Resort in the Swiss Alps offers eye-popping views of the Matterhorn and three restaurants that cater to vegetarians, vegans and omnivores. Popular with skiers in winter, the property features regional specialties throughout the year.
Source: Read Full Article