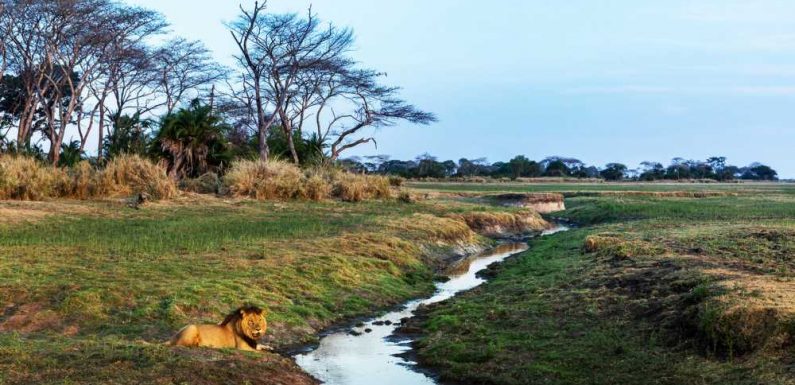 Kafue National Park in western Zambia has stepped into the tourism spotlight in the past few months with several new eco-focused developments.
The park is situated in the world's largest transfrontier conservation area, the Kavango Zambezi, which straddles five countries: Angola, Botswana, Namibia, Zambia and Zimbabwe. It is among the world's most important natural heritage sites and is home to elephants, large predators, 21 species of antelope and 515 species of birds. It is said that Kafue holds the potential to become one of Africa's most exceptional tourist destinations.
• Related: Tracking lions in Zambia with Wilderness Safaris and Panthera
In July this year, the government of Zambia signed a 20-year agreement with African Parks to secure the protection and effective management of Kafue National Park, promising greater investment in all aspects of park management, from biodiversity to socio-economic development.
Zambia Ministry of Tourism permanent secretary Evans Muhanga commented on the agreement, saying this was a new and exciting chapter for Kafue National Park. Projects on the card include upgrades of roads to improve visitor access, development of community facilities and projects and an upgraded communications network.
According to African Parks CEO Peter Fearnhead, the partnership marks the beginning of the process to fully restore Kafue as one of Africa's greatest conservation areas. "In addition to investing in Kafue's exceptional landscape and the conservation of its biodiversity, it also enhances Kafue's value for communities and its economic contribution to the country," he said.
Eco-focused safari lodges
Many of the lodges in Kafue National Park have adopted an ecological approach to safaris. One of them is Green Safaris' Ila Safari Lodge, which is entirely off the grid. Built in 2016, Ila was the first lodge to introduce electric game-drive vehicles in Zambia. But the property took the electric safari vehicle concept to the next level when it introduced "solar safaris" on the Kafue River with an e-boat.
From environmentally friendly, locally sourced building materials to solar-powered electricity, Ila is a truly environmentally conscious safari experience. The lodge is powered by a huge solar bank providing the vast majority of power. Hot water is generated by solar water heaters, and the main boma (communal area) is made from materials sourced locally and sustainably, with the walls having been built using sandbag technology that only requires a small percentage of cement.
Unspoiled wilderness areas
Farther north in Kafue National Park is Busanga Plains, one of the most untouched wilderness areas in Africa. The area, which is particularly known for its rich lion populations and abundant birdlife, is probably best suited to second- or third-time visitors to Africa who have already been to the Kruger and/or Botswana.
The plains are positioned on an ancient lake bed and undergo regular flooding during the rainy season from November to April, so camps are mostly seasonal, open from June to October.
Green Safaris offers an e-mountain bike experience at its Chisa Busanga Camp. Travelers can experience the wonders of Busanga quietly and at a comfortable pace from the seat of an electronic mountain bike, with an experienced guide sharing their knowledge of the bush.
Chisa is the Nyanja word for "birds nest," so fittingly the rooms were inspired by weaver bird nests. The camp features four "Nests," which are built about 13 feet off the ground and shaded by terminalia trees.
For avid safari-goers who are on the lookout for a unique and authentic wilderness experience, Kafue National Park is definitely a destination worthy of consideration.
Source: Read Full Article