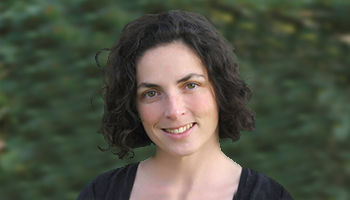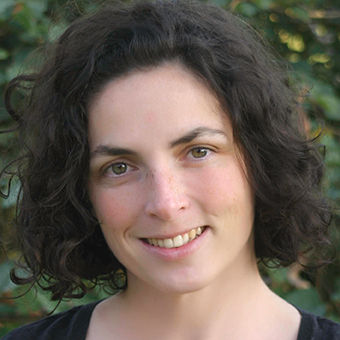 The LGBTQ+ travel market has been instrumental in leading the global tourism recovery after the pandemic. The purchasing power, especially in the travel industry, of this market reached more than $211 billion prior to the pandemic with no signs of it abating since. It's therefore not surprising that Africa wants a slice of the LGBTQ+ pie.
LGBTQ+ travel received a lot of attention at the recent travel trade shows in South Africa. At Africa's Travel Indaba, held in Durban in May, South African Tourism and the International LGBTQ+ Travel Association (IGLTA) hosted a meet-up of the travel industry's LGBTQ+ tourism family.
At the event, Justin Barnette, head of marketing and communications for North America at South African Tourism, explained South Africa and North America have displayed the most investment in the appreciation of the LGBTQ+ community. This was reflected in the deals that were sealed at the show, according to Martina Barth, IGLTA membership manager for South Africa. She noted that the enthusiasm for South Africa from LGBTQ+ buyers and media had been most encouraging.
Meanwhile at WTM Africa, the LGBTQ+ market received ample attention with a dedicated side event, Equal Africa, hosted specifically for this market. "With Equal Africa, we wanted to open our delegates' minds to the realities of LGBTQ+ tourism with our in-depth program, exploring everything from attracting the LGBTQ+ customer to safety and security concerns," said Martin Hiller, creative and content director: travel, tourism and creative industries at RX Africa. "The conference was all about engaging dialogue that promoted greater visibility, value and continued advocacy for the community."
• Cover story: Do travel boycotts really work?
According to Hiller, challenges remain in Africa when it comes to LGBTQ+ travel, but the landscape is evolving, and more countries are decriminalizing same-sex relationships; the latest was Botswana, which did so in June 2019. Increasingly, African destinations are proudly promoting to LGBTQ+ travelers whether they are seasoned or first-time visitors. "Destinations welcoming LGBTQ+ tourism convey a powerful image of tolerance and respect," he explained.
LoAnn Halden, VP of communications for the IGLTA, agreed and said that although South Africa and particularly Cape Town have been at the forefront for LGBTQ+ travel on the continent, more destinations are currently entering the conversation (and even more destinations within South Africa).
Increased focus by Botswana, Namibia
According to Halden, Botswana and Namibia are focusing increasingly on the LGBTQ+ market. She said that decriminalizing homosexuality is a game-changer for any country, which Botswana did in 2019. "It doesn't mean societal opinion changes overnight, but it does give businesses more breathing room to have conversations about LGBTQ+ travel," she said, adding that it's not necessarily changing their marketing or offering, more that they are asking more questions, trying to gain knowledge and insight.
With Pride Month coming up in June, it is likely that more countries, establishments and tourism authorities will look at jumping on the LGBTQ+ bandwagon. That's a risky approach, according to speakers at EQUAL Africa who discussed the issue of pink-washing.
Pinkwashing (or rainbow-washing) occurs when a business publicly tries to show support for the LGBTQ+ community while privately doing very little to support and assure these travelers. "It's the equivalent of slapping a pride flag onto a company material, without fully understanding the needs and desires of this market segment," said Michael Gladwin, managing director with Afrigay Travel (http://afrigay.co.za/). "To us, that's a tactic, not a strategy, and can come across as offensive."
"If marketing campaigns don't intrinsically align with your company values or are seen as a once-a-year, insincere nod, LGBTQ+ consumers may see them as hypocritical pandering," added  Thami Kotlolo, founder of the Feather Awards.
For Halden, pinkwashing is often short-lived. She said that the IGLTA is always approached at trade fairs by a handful of businesses that have heard LGBTQ+ travel is lucrative and so they want to jump into the market. "These businesses get weeded out quickly, because it takes long-term commitment, education and genuine desire to support the community," she said.
Advice for travel agents
Travel agents who want to start organizing more travel to Africa for the LGBTQ+ travel market need to approach it with a genuine interest in this market. Halden said that a first step is to talk to suppliers about their views on LGBTQ+ travel. Have they hosted other LGBTQ+ travelers/groups? Do they have references from other LGBTQ+ travelers?
"You don't want your clients to be the test case but rather to send them to places that will treat their guests with respect and keep them safe. IGLTA has a number of tour operators that take groups to Africa; depending on the comfort level of the client, group travel can be a good alternative — safety in numbers," she said.
And of course, Halden concluded: "Do your homework, and understand what the laws are for LGBTQ+ people, country by country."
Hiller agreed that while perceptions are changing toward LGBTQ+ travelers in Africa, travel agents should always highlight what the laws are. He said: "It is worth remembering that regardless of your sexual orientation, African culture is generally conservative (especially in Islamic countries). As long as you're willing to avoid public displays of affection, there's no reason that LGBTQ+ travelers cannot travel safely."
Source: Read Full Article