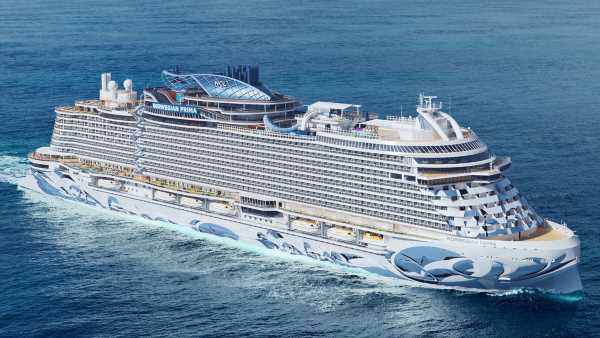 Cruise booking strength in January softened a bit going into February and March, according to an analysis from Truist Securities. 
But that may be because, as some cruise executives had noted, Wave season kicked off early this year. And Truist analyst Patrick Scholes said the "incredibly strong booking period" from Thanksgiving through January, "may have pulled-forward demand and created a vacuum for February/early March."
By the time February rolled around, he said, many of the more "value priced" cruises and cabins had been sold in December and January. When customers found that the value inventory had been sold out, they "did not book a cruise vacation, whereas if they tried to book earlier in Wave season they would have been able to; ergo, a slowdown in booking volumes in the later part of Wave season."
Scholes said that data from large travel agencies specializing in cruise showed that while record sales in January were not sustained into the following two months, pricing did not fall. 
"While February/early March booking pace was clearly slower than in January, we would still describe overall Wave season as a success and note we did not see pricing flinch in February/early March in light of a deceleration in booking volume following January's record levels; such pricing discipline (at least for the moment) has not always been the case in the cruise industry," he wrote. 
Scholes commended cruise lines for "not panicking when booking volumes decelerated," saying it was due to insufficient inventory left to sell as opposed to "a sudden lack of customer interest." He also suggested that people who booked in February and early March were likely "bookers of higher-priced cruises on which there was available inventory to be sold … this resulted in a mix-shift to higher-priced bookings." 
Scholes said that the month-over-month booking pace deceleration was "somewhat concerning," but cited other industry positives, such as the heaviest discounting "now mostly in the rear view mirror" and customer cancellations being down materially from 2019 levels. 
He also quoted one cruise seller as saying "the industry is healthy and customers are not talking about Covid, the war in Ukraine, or worrying about losing their jobs." 
Other factors impacting later Wave bookings, Truist noted, is that the Northeast experienced record warm temperatures and minimal snowfall in February. "Historically it has been cold weather and snowfall that has been a tailwind for people to book cruise vacations," Scholes wrote. 
Additionally, pushback from customers on airline ticket prices to Florida or Europe, which Truist noted can be more than double the price the cruise, is having an impact. 
Scholes quoted one travel executive saying, "We advise the client to also get an airfare price before we book the cruise."
Source: Read Full Article