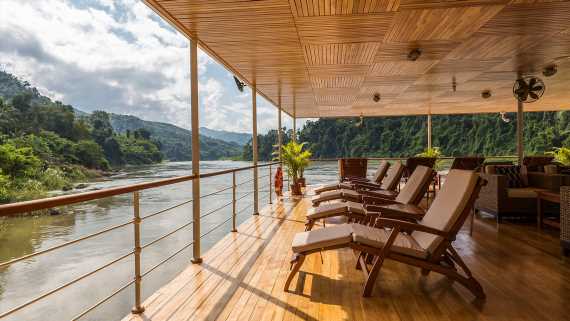 Southeast Asia river cruise operator Pandaw is back open for business after the company shut down in October due to hardships brought on by the Covid-19 pandemic. 
In a Dec. 17 statement, Pandaw said it has secured funding to restart operations on Asian waterways in fall 2022. 
The news comes just two months after Pandaw said on Oct. 26 that the company was forced to shutter because it could not secure the necessary funding to maintain laid-up ships. Pandaw had been hurt by the closure of destinations in Vietnam, Cambodia, Laos and India as well as the political and humanitarian crises in Myanmar. 
Pandaw is reopening its 2022-23 season with Thailand, India and Cambodia. The cruises will be available to fully vaccinated travelers. 
Travelers booking new trips through March 2022 are encouraged to take advantage of the $100 deposit, which mitigates the risk of cancellation due to Covid-19.  
An outpouring of support from Pandaw's community of regular passengers helped attract new investors to acquire the brand and keep Pandaw afloat. 
Pandaw, founded by Paul Strachan and owned by the Strachan family, said with the help of new investors, the company will be able to remain a family business. 
Source: Read Full Article