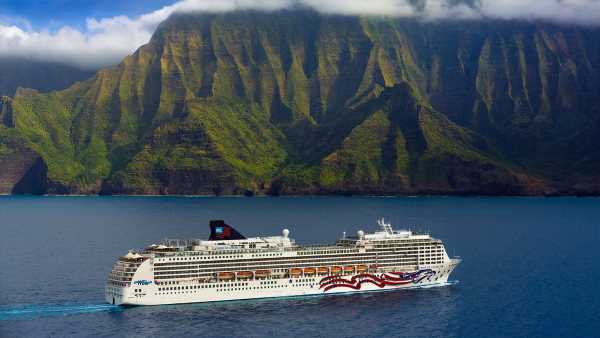 The wildfires that ravaged Maui and the escalating conflict in Israel have both weighed on Norwegian Cruise Line Holdings, the company reported in its Q3 earnings report Wednesday. 
The August wildfires that devastated Lahaina on the island of Maui affected bookings for Norwegian Cruise Line, which operates the Pride of America in Hawaii year-round, according to the company.
Although the ship has since returned to Maui after modifying its itineraries in the immediate aftermath of the fires to avoid stressing resources on the island, the line has seen a slowdown in close-in bookings for Hawaii sailings. That slowdown is primarily concentrated in Q4, although NCLH said demand has improved in recent weeks and is approaching normal levels. The Norwegian Spirit also was sailing in Hawaii, bringing NCLH's total capacity in the region to 6% in Q4. 
The Israel-Hamas war is also having an impact on the cruise company, which was planning to sail 7% of its capacity in the Middle East in Q4 and 4% of its capacity in the full year of 2024. Since the fighting escalated in October, NCLH has canceled and redirected all calls to Israel and certain calls in the surrounding area for the rest of the year. The company has also canceled all calls to Israel in 2024.
Despite global current events, NCLH reported generating revenue of $2.5 billion in the third quarter, a 33% increase over the same period in 2019 and a record for the company.
NCLH achieved 106% occupancy in Q3, and its cumulative booked position for Q4 reached record levels and at higher pricing, the company reported. The company's advance ticket sales balance was $3.1 billion, about 59% higher than in Q3 of 2019. 
"We achieved strong third-quarter results, meeting or beating guidance on all key metrics, driven not only by healthy demand from our target upmarket consumer but also as our ongoing margin enhancement initiative, including relentless efforts to right-size our cost base, continues to bear fruit," said Harry Sommer, CEO of NCLH.
The company beat expectations for Q3, but weakness in bookings due to the Maui wildfires and canceled Israel itineraries translate to lower-than-expected net yield for Q4, said Patrick Scholes, a stocks analyst for Truist Securities.
"We'll call it a good news-bad news earnings release with the net impact being more negative than positive," Scholes said.
Source: Read Full Article