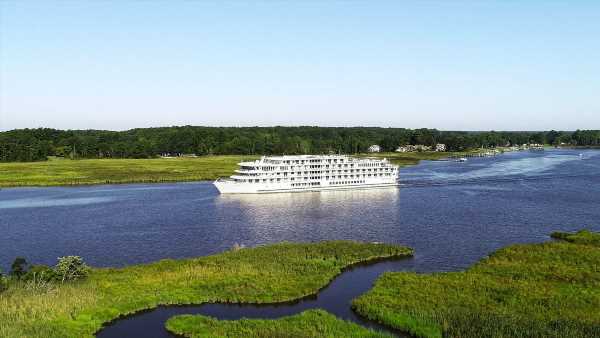 American Cruise Lines is doing a special themed cruise in partnership with longtime PBS television show "Antiques Roadshow."
The new American Serenade will sail the Antiques cruise on the eight-day Lower Mississippi River itinerary from Memphis to New Orleans. The April 27 departure will be the American Serenade's second cruise.
American Cruise Lines is offering complimentary domestic air and a complimentary pre-cruise hotel stay in Memphis with the cruise.
Guests will be able to attend a live taping of the show when the ship docks in Baton Rouge, La. They also will have VIP access to a special Antiques Roadshow event at the LSU Rural Life Museum and may bring two items to be appraised. 
In addition to those activities, guests can also expect the itinerary to include a culinary focus. There will be cooking demonstrations and wine pairings.
Source: Read Full Article