Booking a holiday can be frustrating – especially if you have additional accessibility needs. As a wheelchair user, I often find myself making compromises to get the right holiday. Sometimes, that means compromising on accessibility. Competing and training for a Paralympic Games (of which, of course, travel is an upside), I sometimes find I stay in accommodation that has little or no adaptation for a chair user.
But although I've got used to doing it, you shouldn't have to compromise when it comes to a holiday. Luckily, at Kernock – a collection of five cottages, sleeping anything from two to 10 on a farm near Saltash – I didn't have to. Our cottage, Heather Barn, combined all mod cons with a homely vibe, perfect for an escape from the city.
Crossing the Tamar Bridge into Cornwall, the roads getting ever smaller, we knew we were getting close. The last road leading to the cottage entrance is almost completely enclosed with overhanging trees, and there's a single-lane track taking you to the cottages. Greeted by fresh flowers, as well as a welcome food pack to help us settle in, we were instantly in holiday mode.
Kernock is around 25 minutes' drive from Plymouth, on the outskirts of the Tamar Valley, inland from Looe. For those not looking to travel too far afield, there is plenty to do within 30-40 minutes' drive along the coast. We visited Looe twice during our stay for the obligatory Cornish pasty and some time on the beach.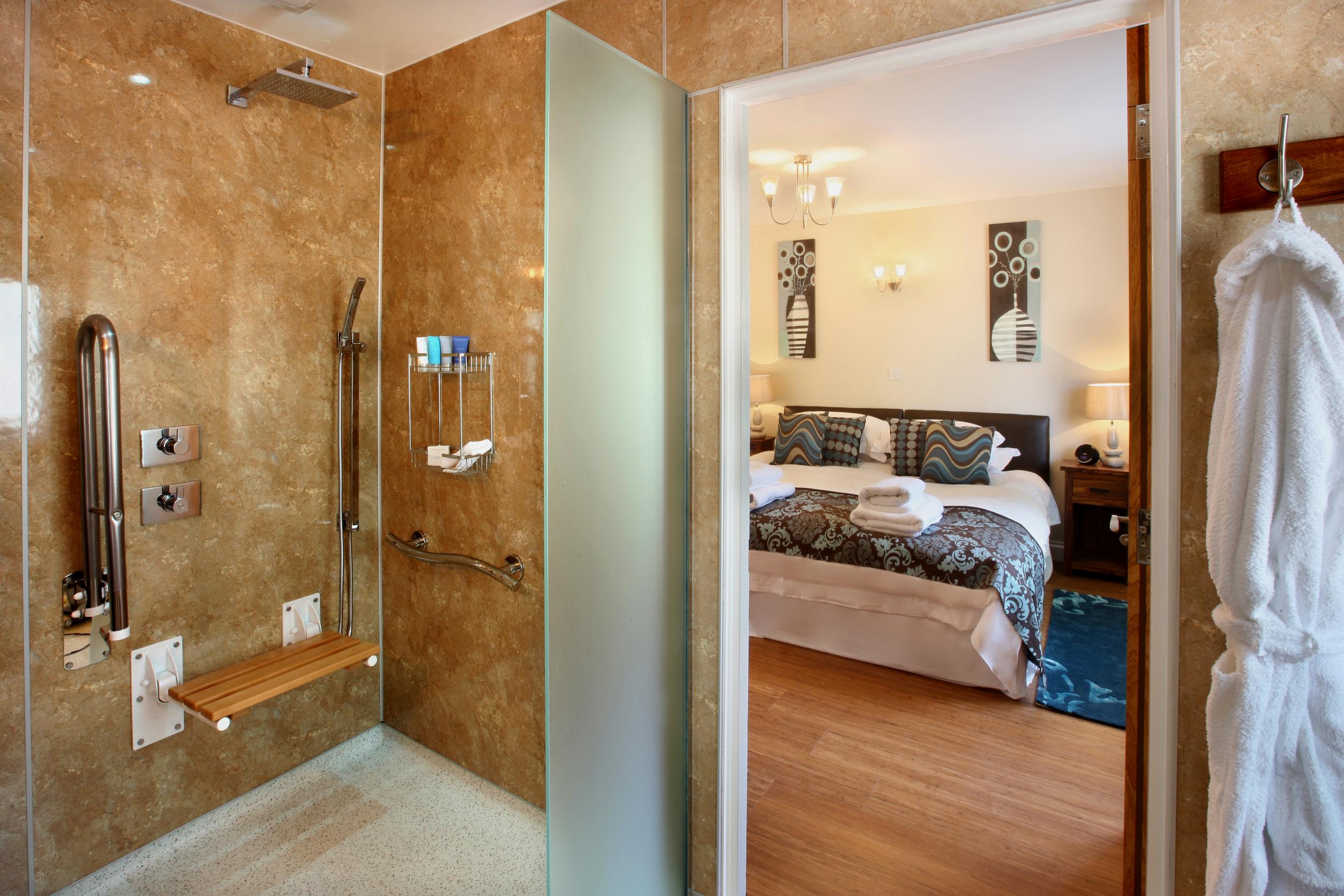 The stay at the cottage also includes access to the local China Fleet Country Club, a 10-minute drive away, with facilities including a swimming pool and soft play area. The Eden Project is 50 minutes away, and Dartmoor National Park is about the same. The north coast is about an hour away, though you're better off staying on the south coast, here.
When it comes to accessible accommodation, I've found over time that the word "accessible" is open to quite a wide interpretation. Being able to freely access a property when on holiday – and making it not feel like a hospital – is really important. Here's where Heather Barn strikes the perfect balance. Everything has clearly been thought through.
At first glance, only someone with the keenest eye would notice the subtle height reduction of the solid oak kitchen worktop, or the widened doors around the property. To all intents and purposes, someone without accessibility needs staying here wouldn't notice the small but important adaptations to the property. It only becomes apparent when you enter the master bedroom's en suite bathroom and are met with a wet room with pull-down shower seat.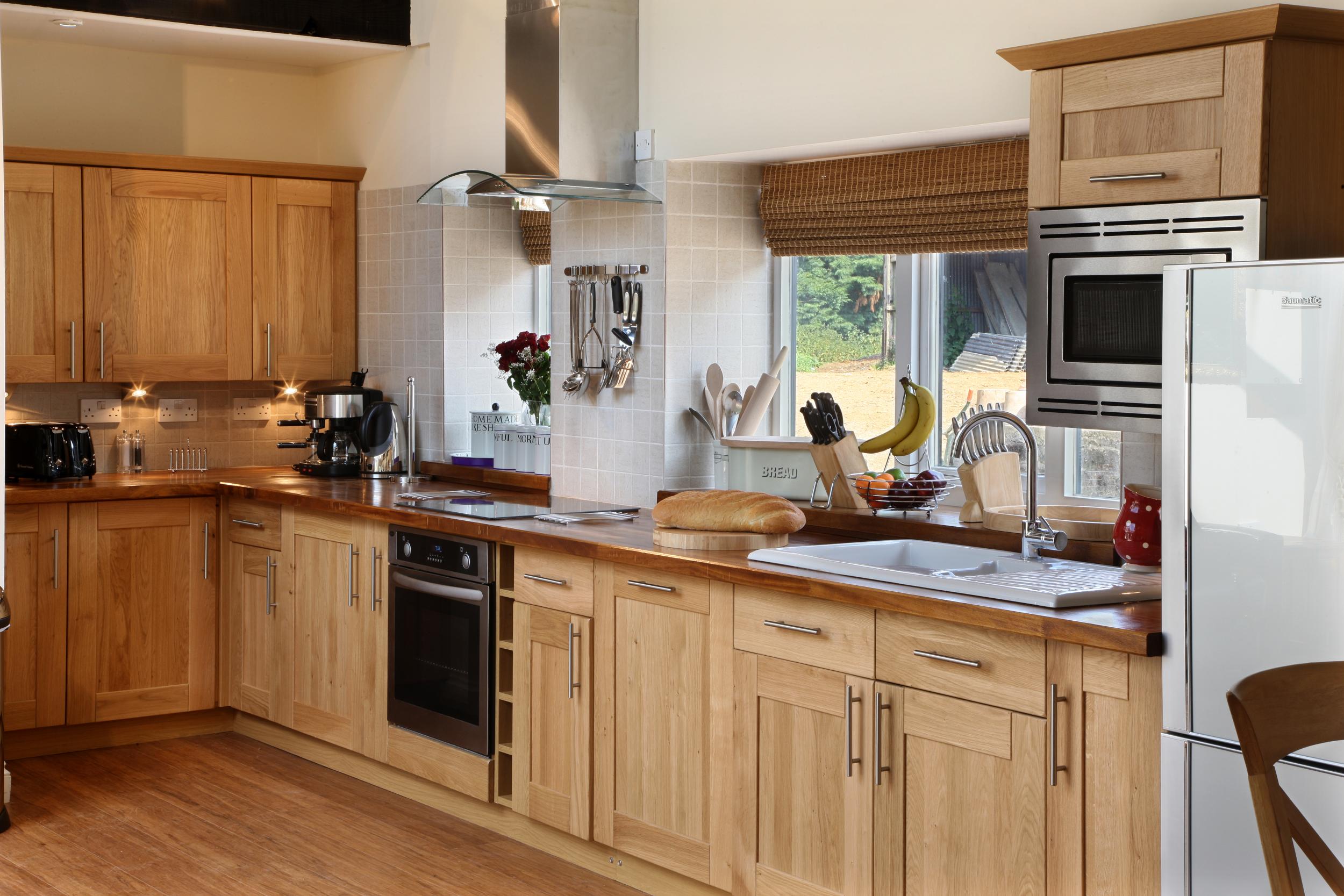 One of the biggest things I notice in a chair is space – and the lack of it. At times, accessible accommodation can be tight, making manoeuvring a chore even with a compact chair. Not so here – with a footprint of 1000sq ft, the cottage feels large, and there's plenty of space around the master bed to move without having to rearrange the whole room to make it wheelchair-friendly.
The cottage has two bedrooms, both of which are accessible; however, only the master bedroom's bathroom has been specifically designed with the wheelchair user in mind. Having said that, I was able to access both bathrooms – important for bathtime with two boys.
There's high-speed wi-fi, a hot tub outside and the owners were very helpful in providing a secure cot bed and nightlight for the kids. It's pet-friendly, and there's even a 14ft trampoline in the grounds, which saw heavy use from our boys, even in November.
Travel essentials
Heather Barn, Kernock Cottages, Pillaton, Saltash, Cornwall PL12 6RY
Sleeps four. Three-night breaks from £400, or a week from £850, via Premier Cottages
The author stayed as a guest of Premier Cottages
Source: Read Full Article