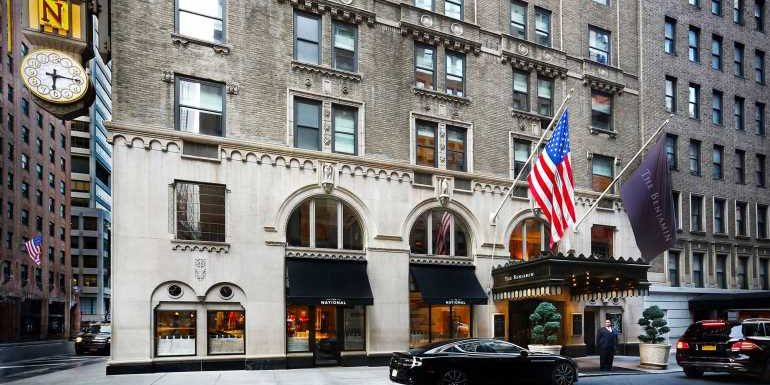 Sonesta International Hotels Corp. has made an investment in four boutique/lifestyle hotels in midtown Manhattan.
The hotels are the 209-room Benjamin, 325-room Shelburne Hotel & Suites, 123-suite Gardens Suites Hotel and 252-room Fifty Hotel & Suites. 
They will operate respectively as the Benjamin Royal Sonesta New York, the Shelburne Sonesta New York, the Gardens Sonesta ES Suites New York and the Fifty Sonesta Select New York. 
The hotels were previously owned by Denihan Hospitality Group, which will continue to own a minority interest in them.
There are plans for the Benjamin property to receive a multimillion-dollar renovation within 18 months and for the Shelburne to receive enhancements to its food-and-beverage operation, according to the company. The Fifty was recently renovated.
According to Sonesta president and CEO John Murray, "As we considered opportunities to grow the Sonesta brand and raise awareness, a strong presence in New York City has been a long-term objective."
Murray became Sonesta's CEO last month. He formerly was president and CEO of Service Properties Trust, which has a 34% stake in Sonesta. 
Source: Business Travel News
Source: Read Full Article