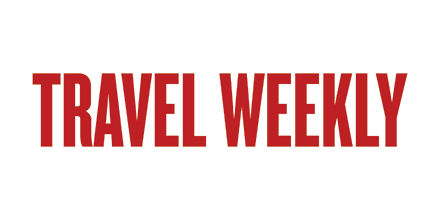 American Express' decision to eliminate its representative network at the end of the year will create some interesting opportunities as former Amex representative agencies seek new affiliations in the industry.
Amex cited a changing travel environment in a statement about its decision last week.
"We're grateful to our representative network agencies for their collaboration and support of our cardmembers over the years. The travel environment has changed and so has the way our customers book travel with us, so we're moving away from a franchise model and discontinuing the U.S. travel network at the end of the year," Amex said. 
In the leisure agency space, Cruise Planners (No. 23 on Travel Weekly's 2021 Power List) has prominently used Amex's logo in its marketing materials over the years.
In an email to agents, Cruise Planners' executive team acknowledged the blue box will have to be removed but said no other changes would be made to its proprietary systems.
In fact, Cruise Planners said, it was the agency that actually developed the white-label technology that Amex offered to representative agencies. 
Cruise Planners said that the announcement had left a number of questions it would continue to investigate, but co-owner and CEO Michelle Fee said she was bullish on the future.
"While we've always been very proud to be affiliated with American Express as part of their travel representative network, Cruise Planners has evolved into a powerhouse agency in the travel industry," Fee said in a statement. "We have enjoyed a mutually beneficial partnership for the past 18 years but look forward to this next chapter of continued growth and exceptional sales."
Current Amex rep agencies have likely begun weighing options about new industry affiliations. It's a process that Avoya Travel (No. 29 on the Power List) had begun even before Amex's announcement about the network, according to Ashley Hunter, Avoya's senior vice president of partnerships.
"American Express has not served as a true consortium in a very, very long time," Hunter said.
Avoya's relationship with Amex goes back about 36 years, since 1986, she said. But over time, Avoya actually phased out using Amex's logo in its consumer marketing materials.
Avoya does still use the logo with some industry initiatives. And the host agency uses Amex's group program as an additive to its own to offer additional promotions. Group programs are something it is looking at closely while in talks with potential consortium partners.
Hunter acknowledged that using American Express' logo and brand recognition did set it apart from other host agencies, as it did for other representative network agencies.
"But is that going to be a make-or-break for people? Probably not," she said.
What will be interesting, Hunter said, is where the larger agencies land in terms of affiliation.
"Where do these agencies go?" she said, "and will that make Travel Leaders, Signature, Virtuoso even bigger players if they were to bring in a Cruise Planners or an Avoya or some of these other big ones that were a part of the network?" 
While the representative network will be in existence until the end of the year, Avoya plans to make an affiliation decision by the end of summer. 
Source: Read Full Article