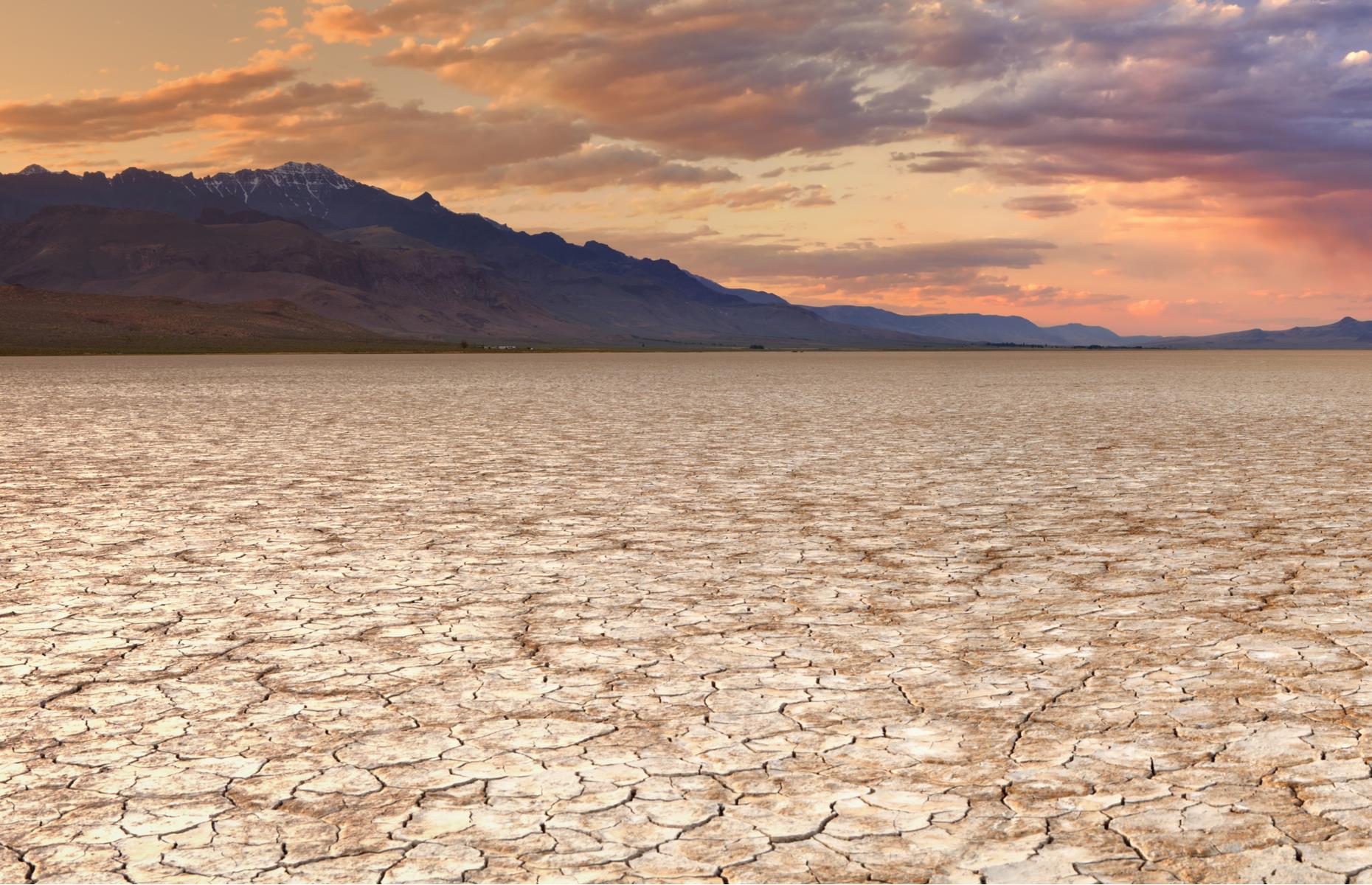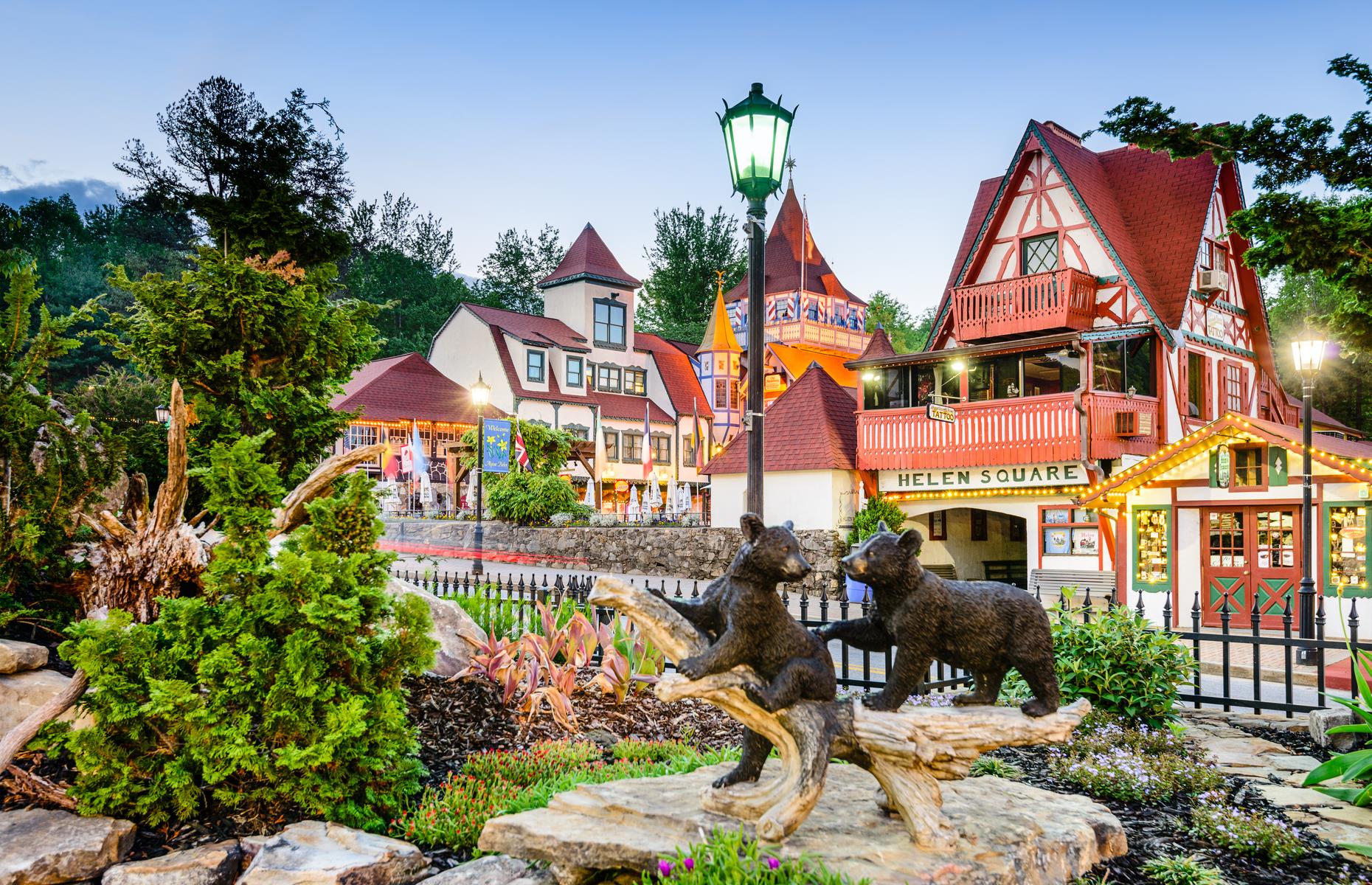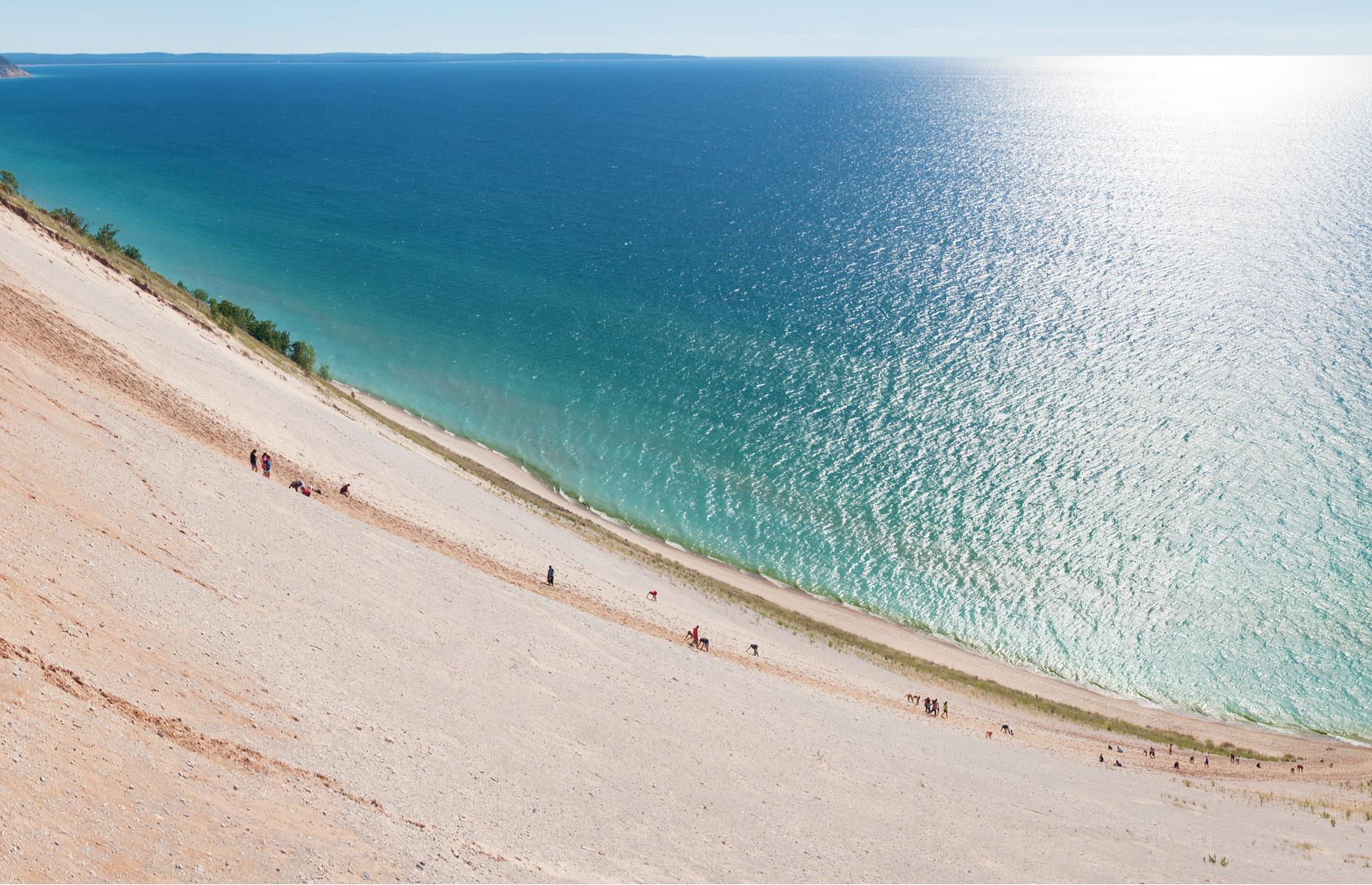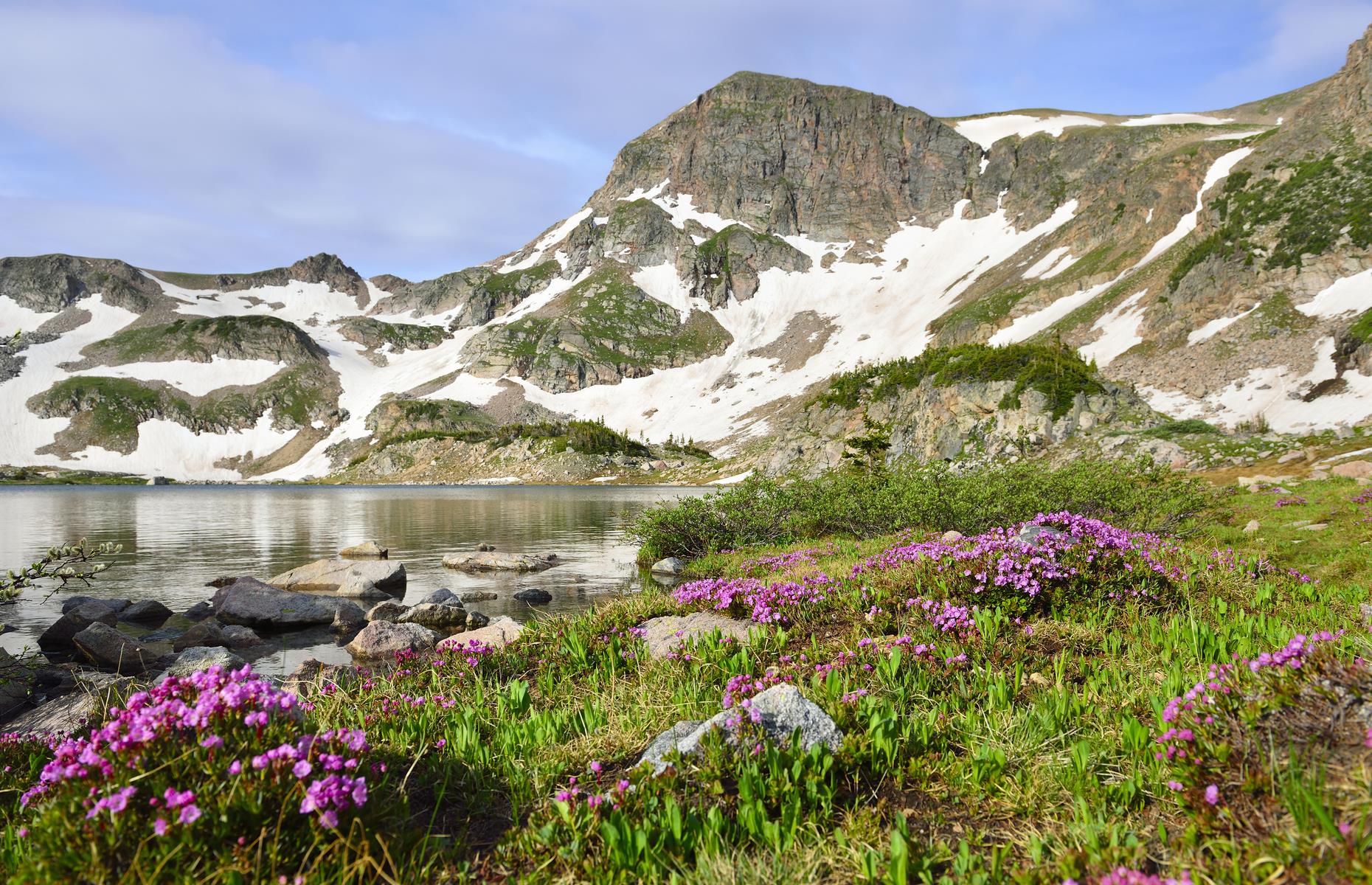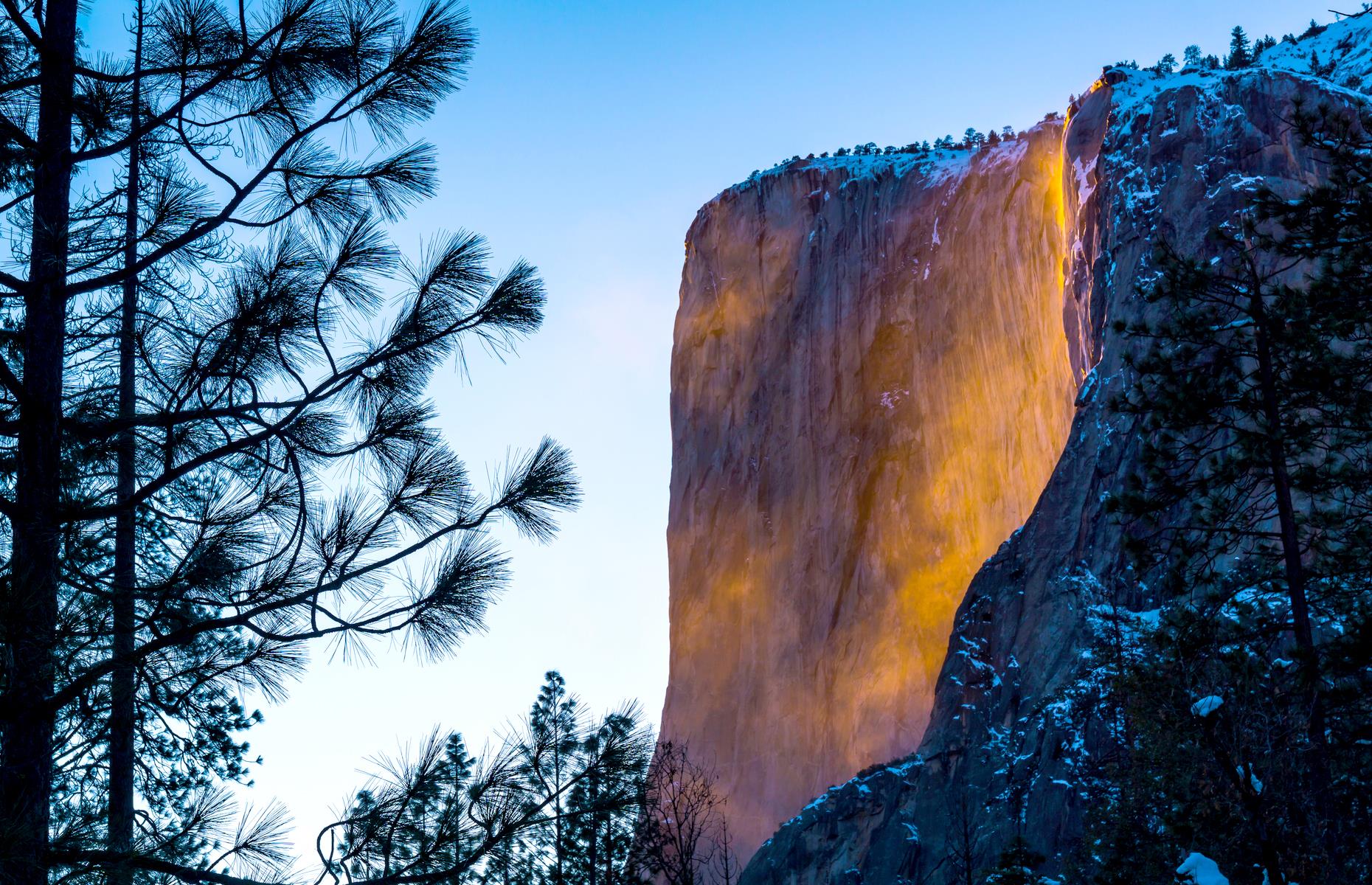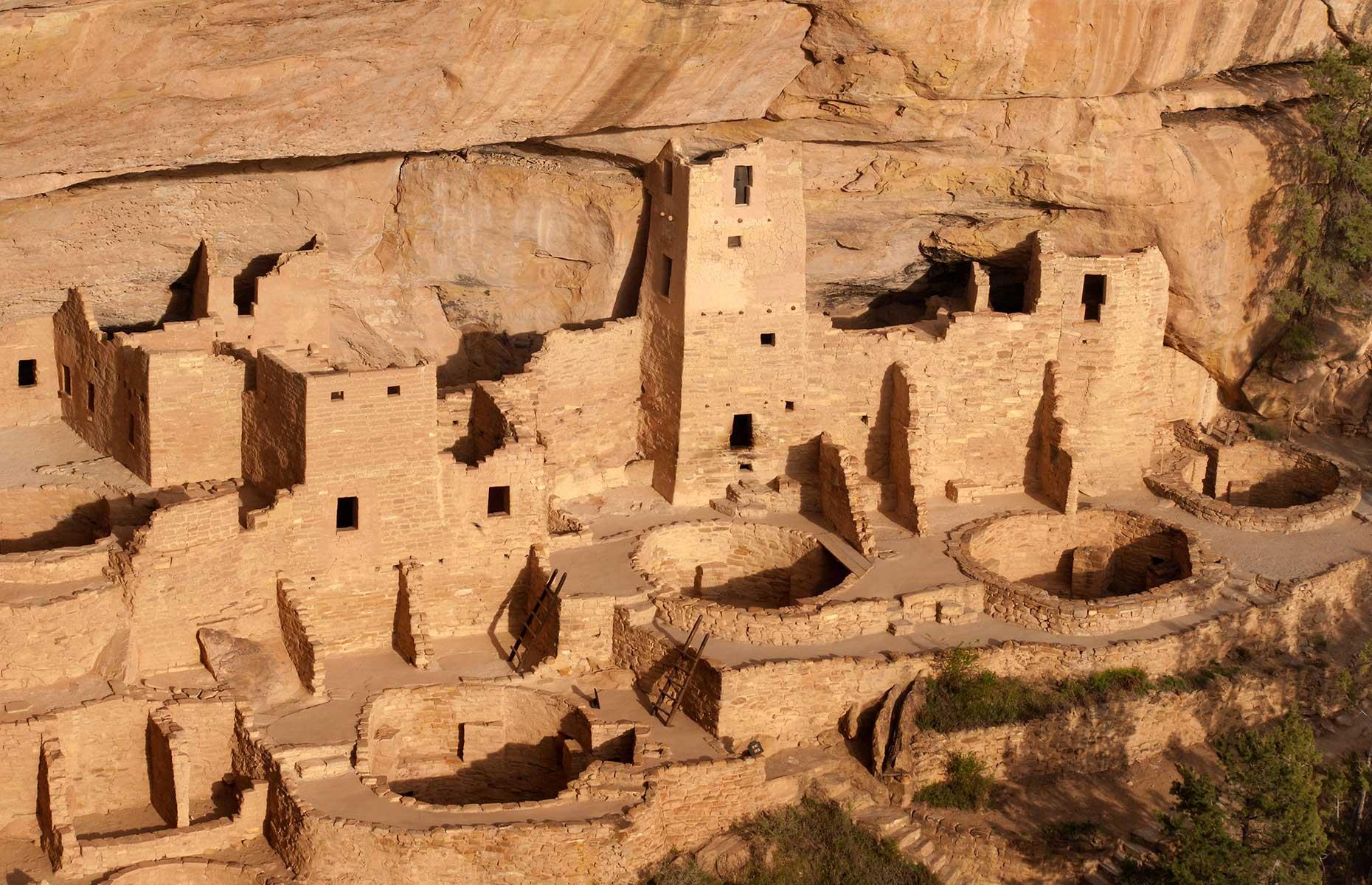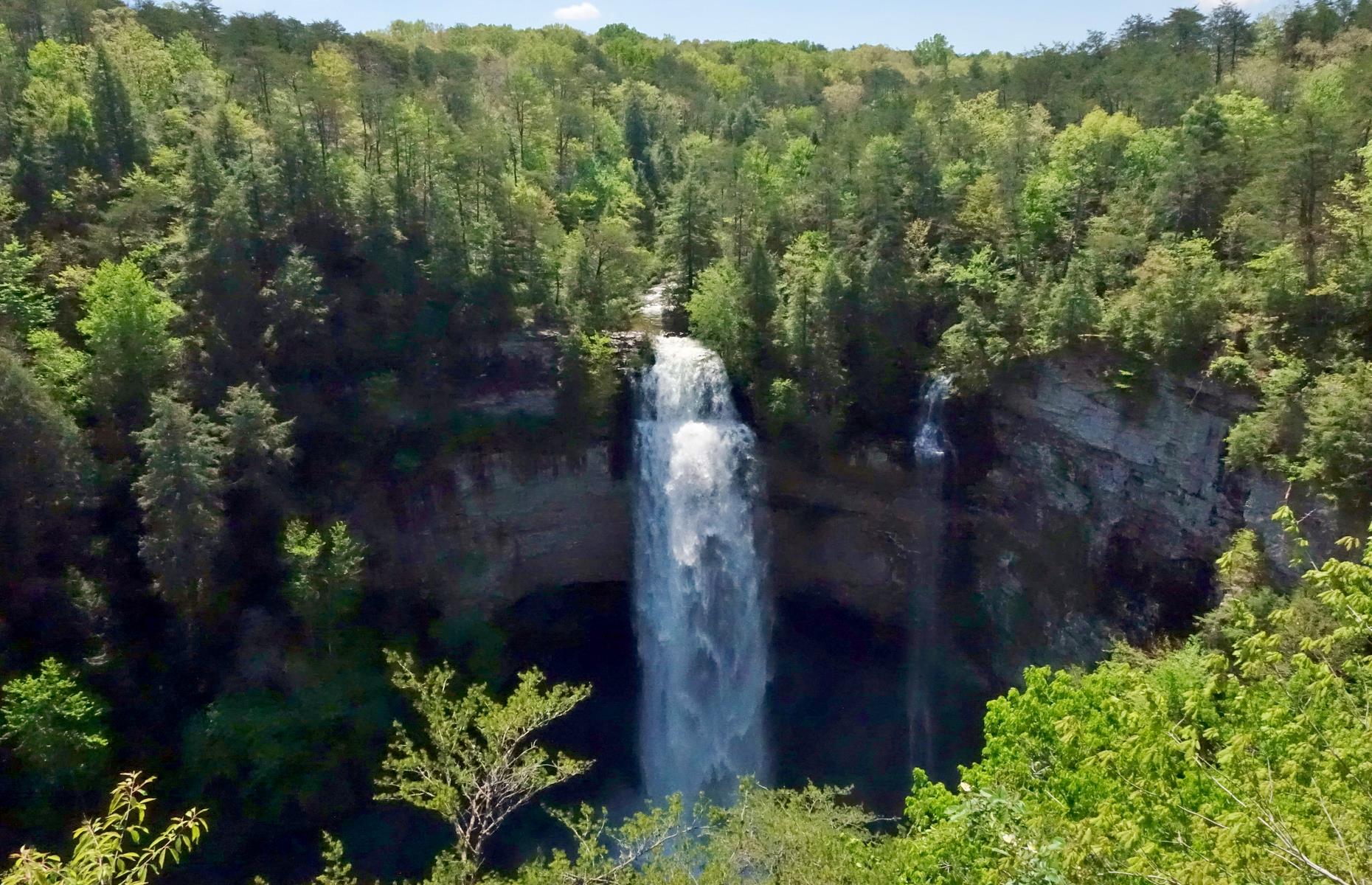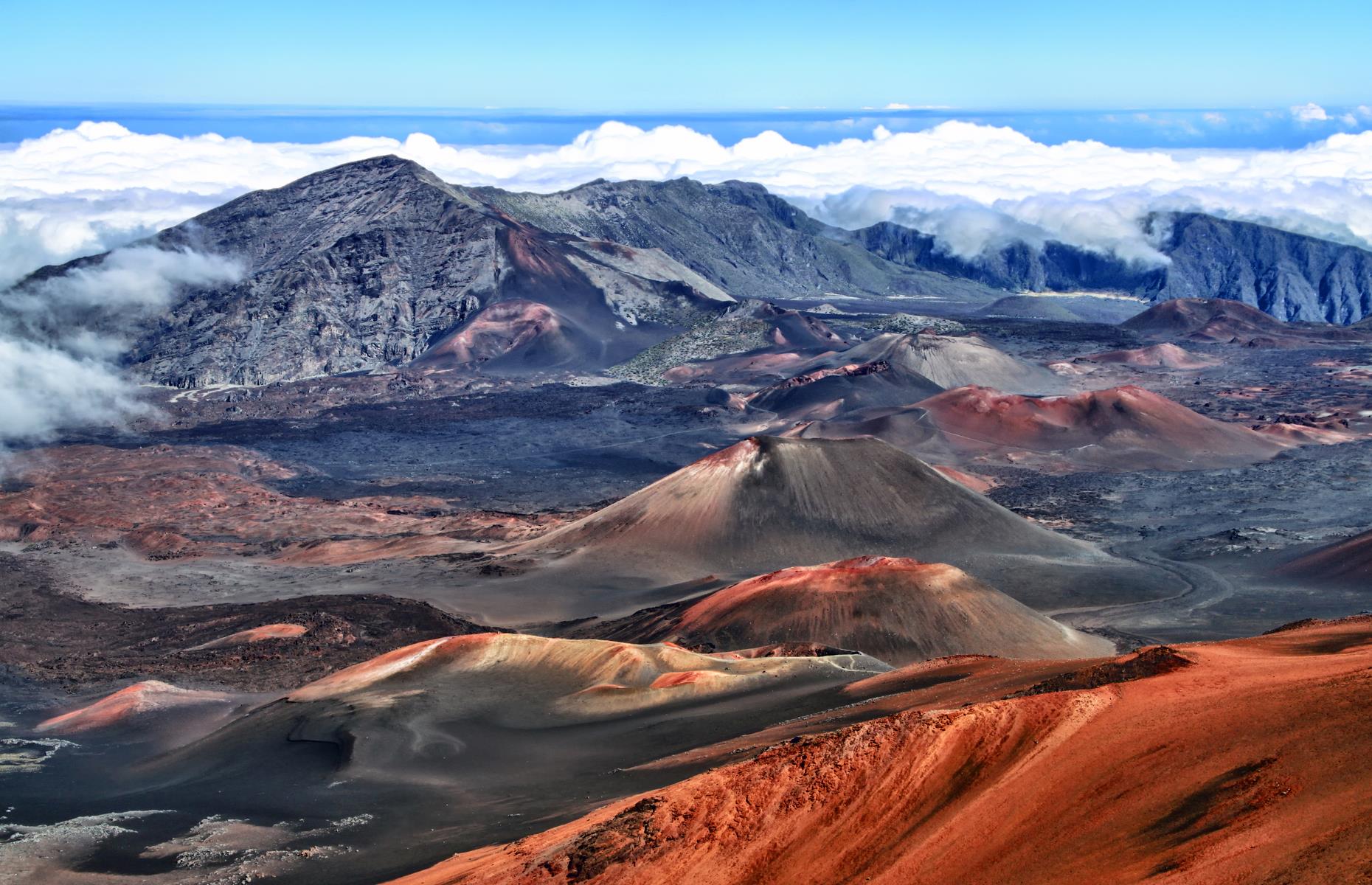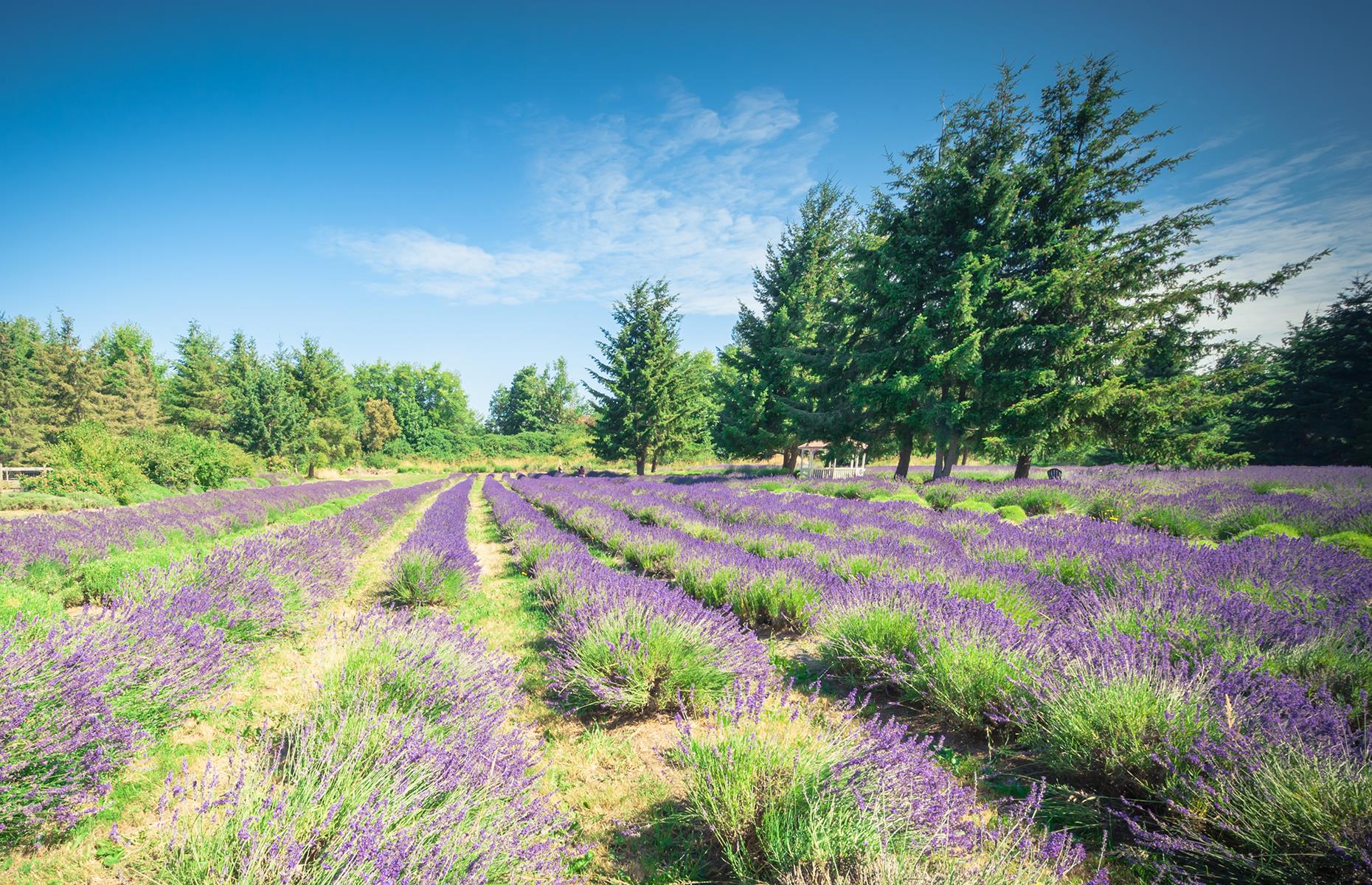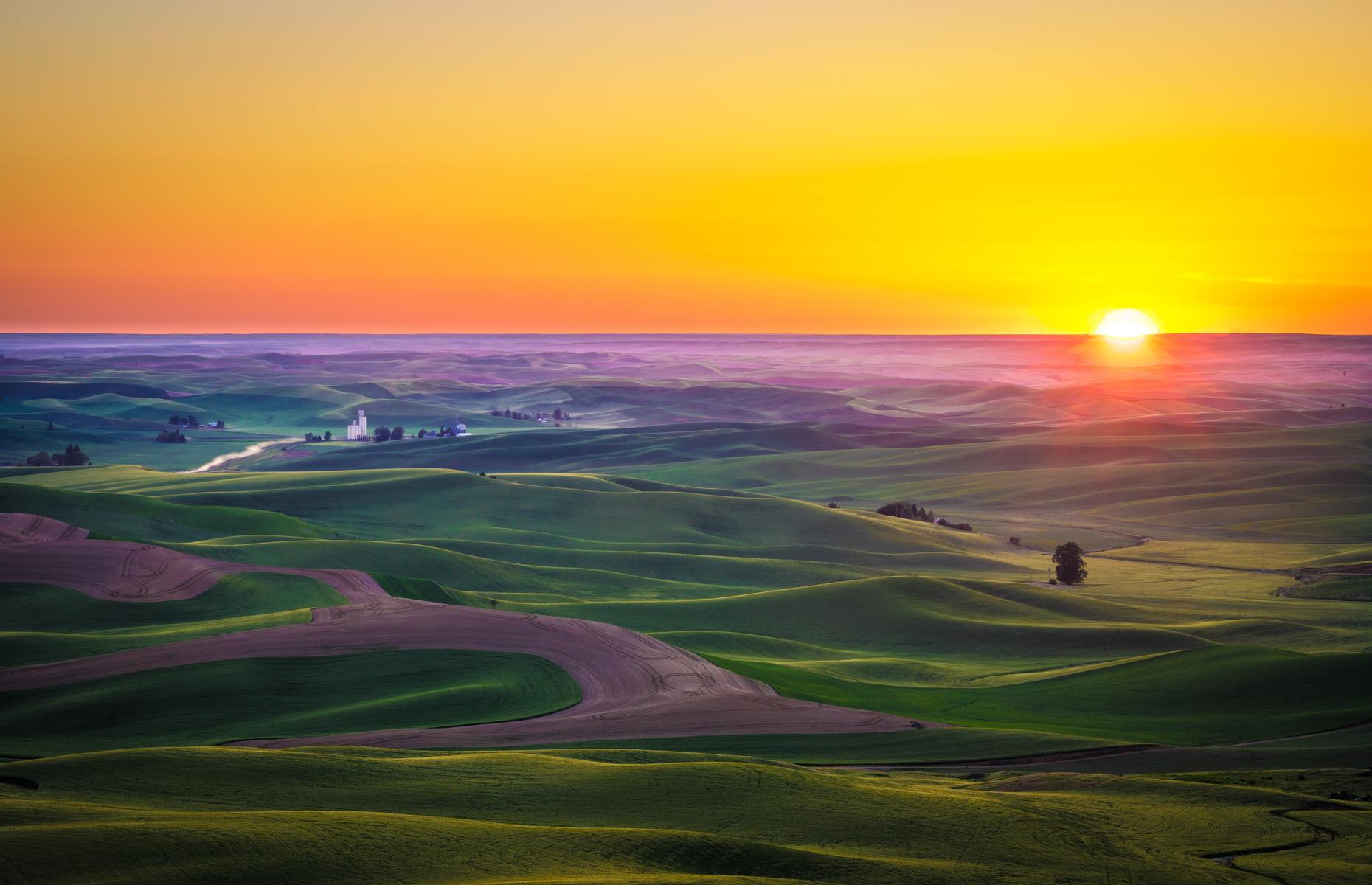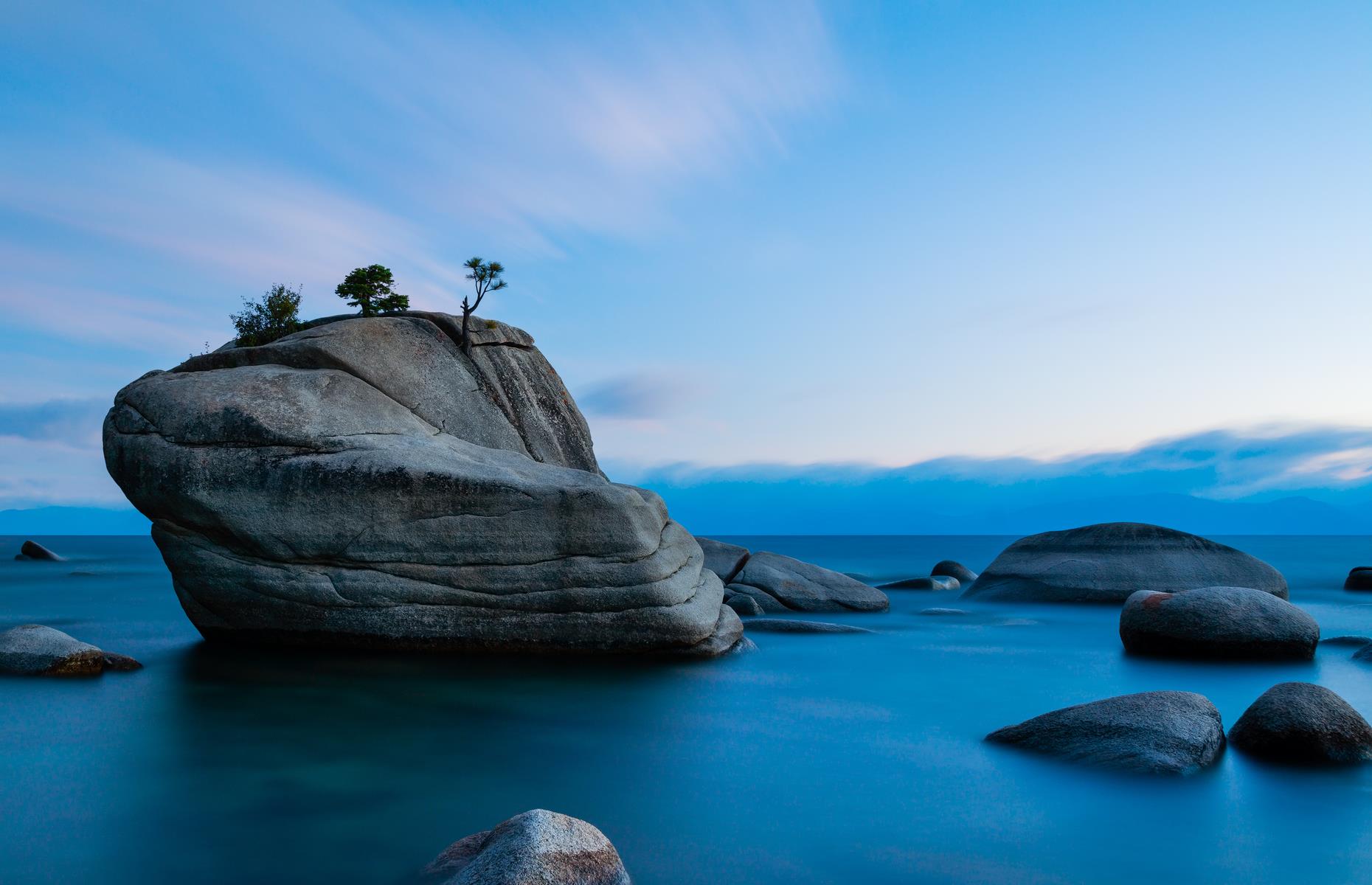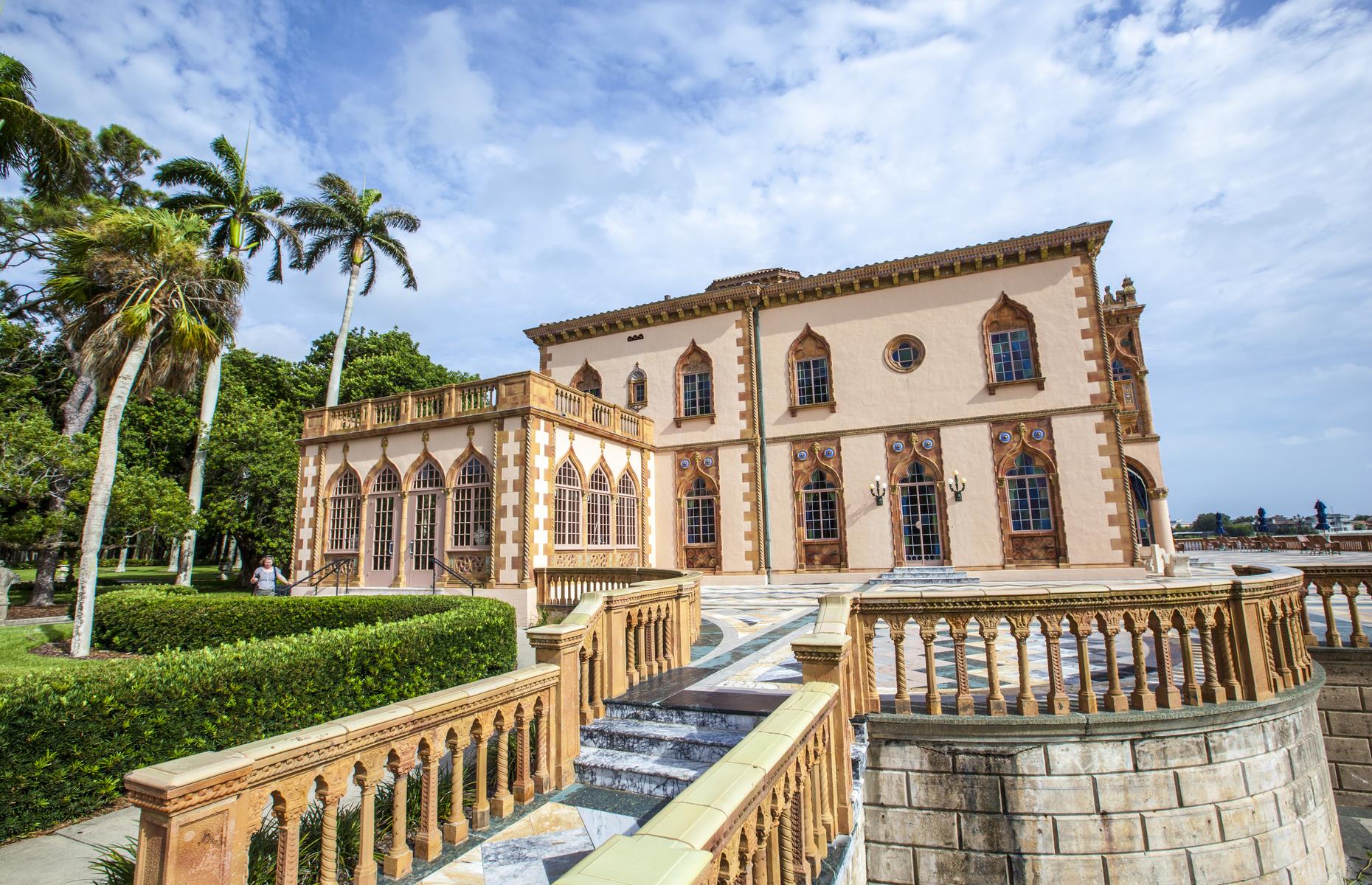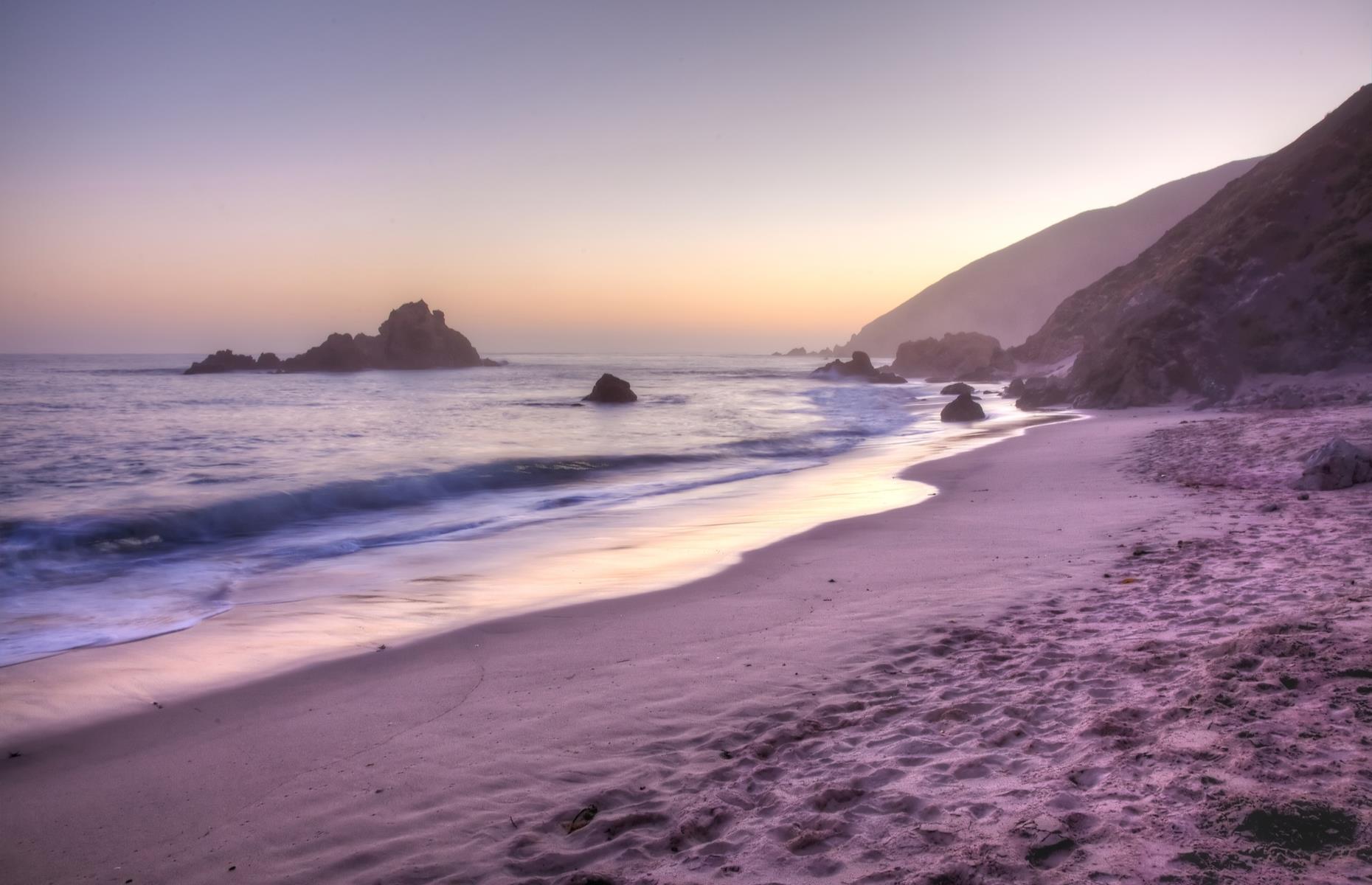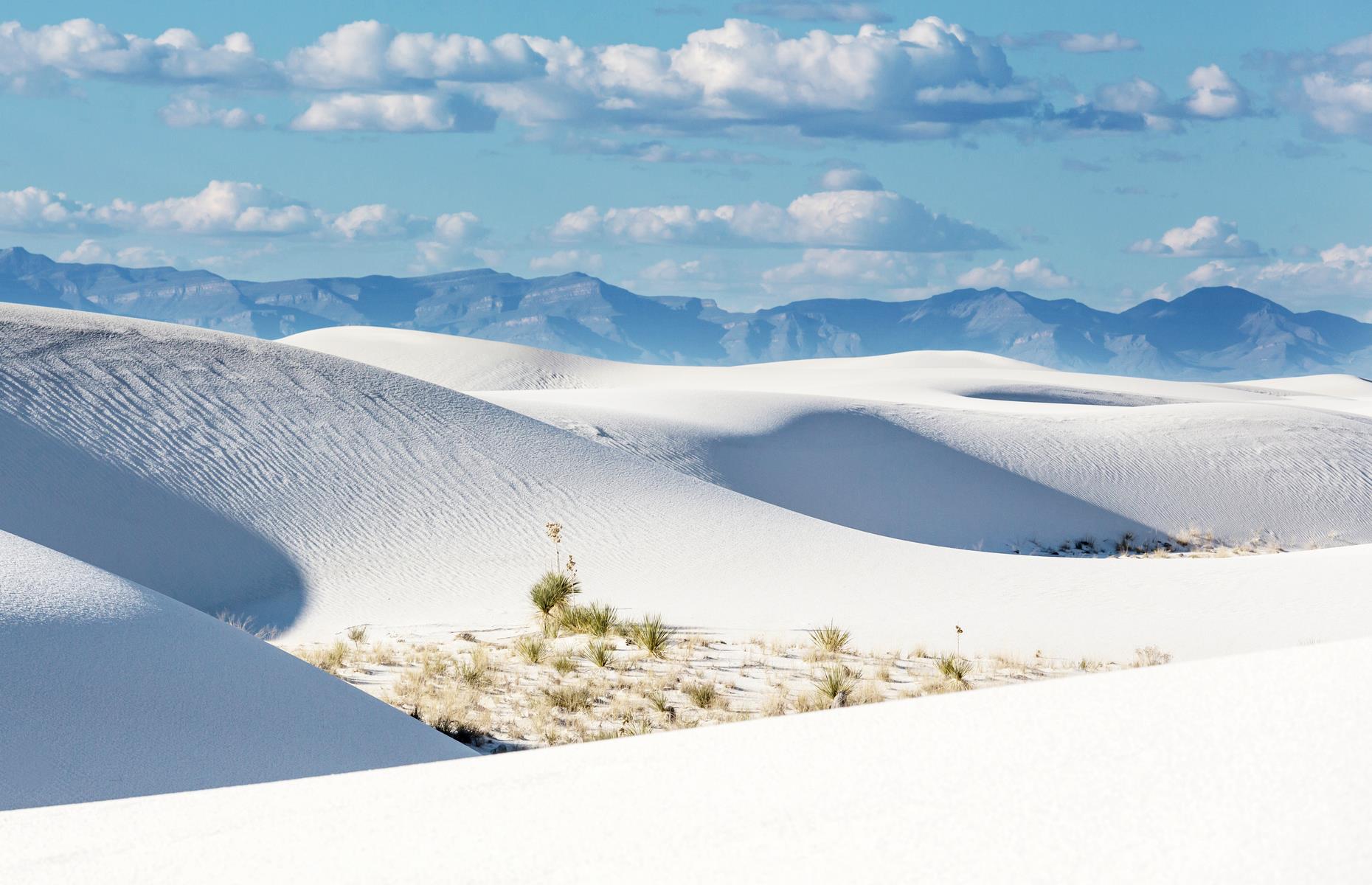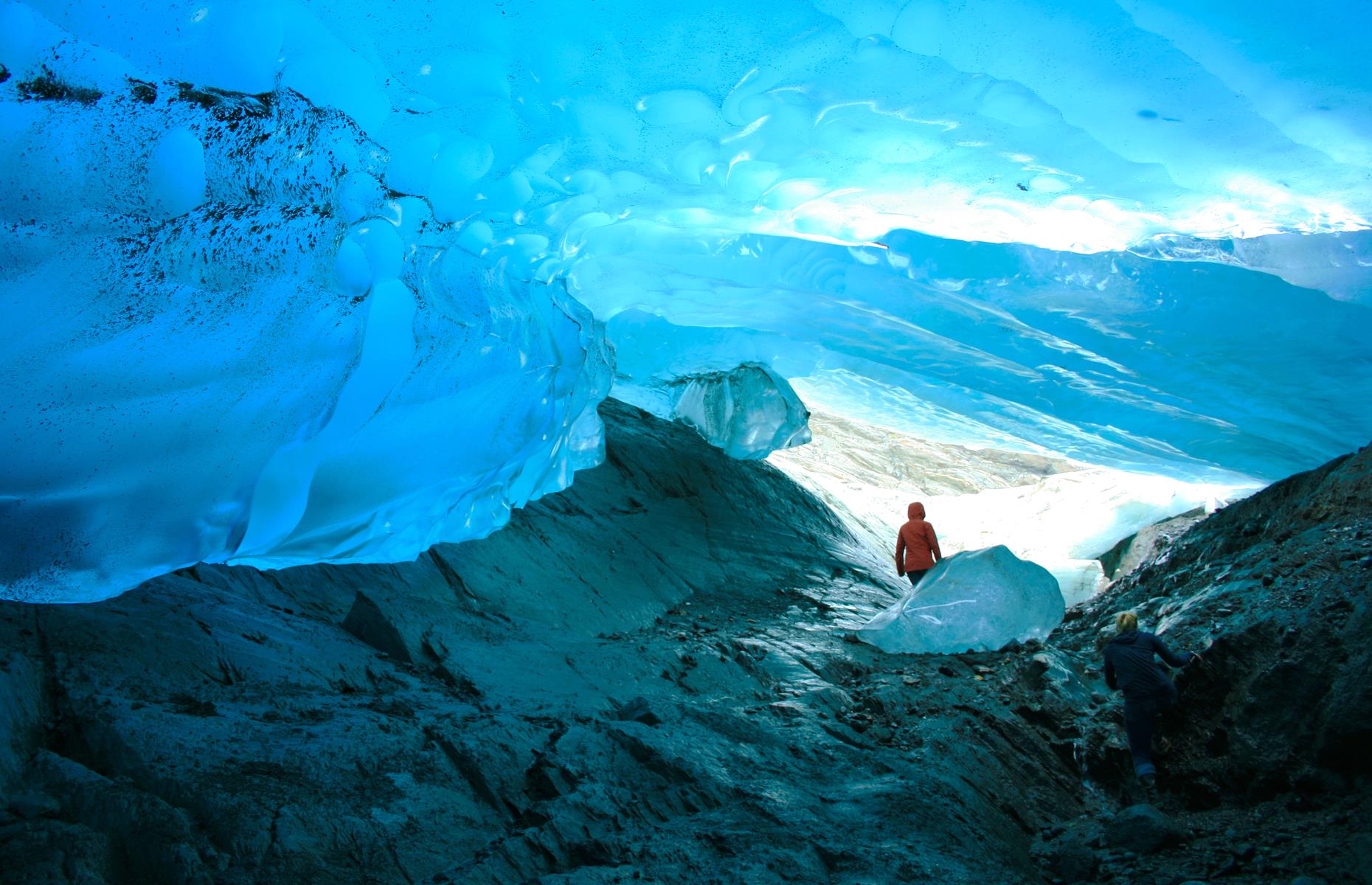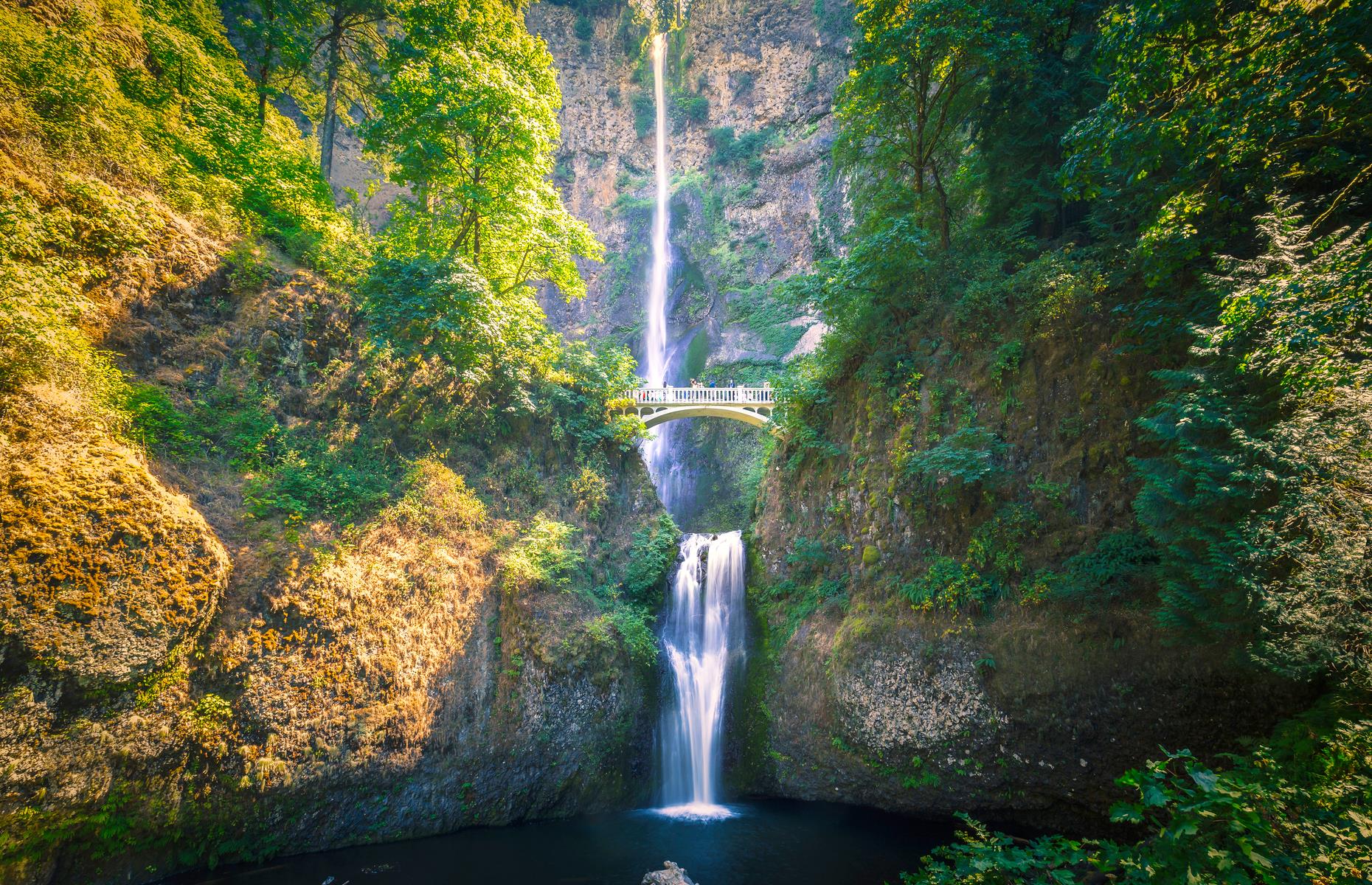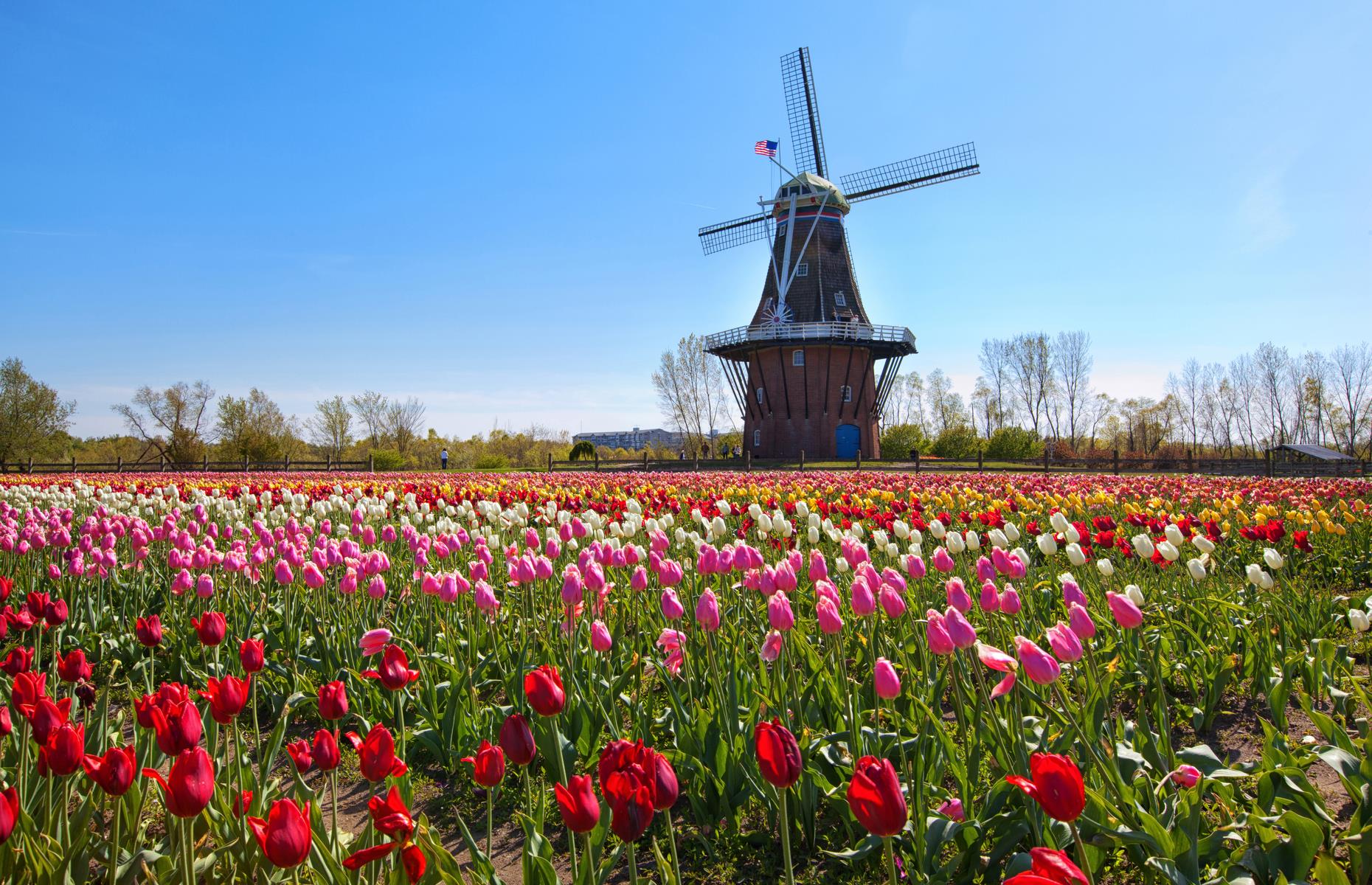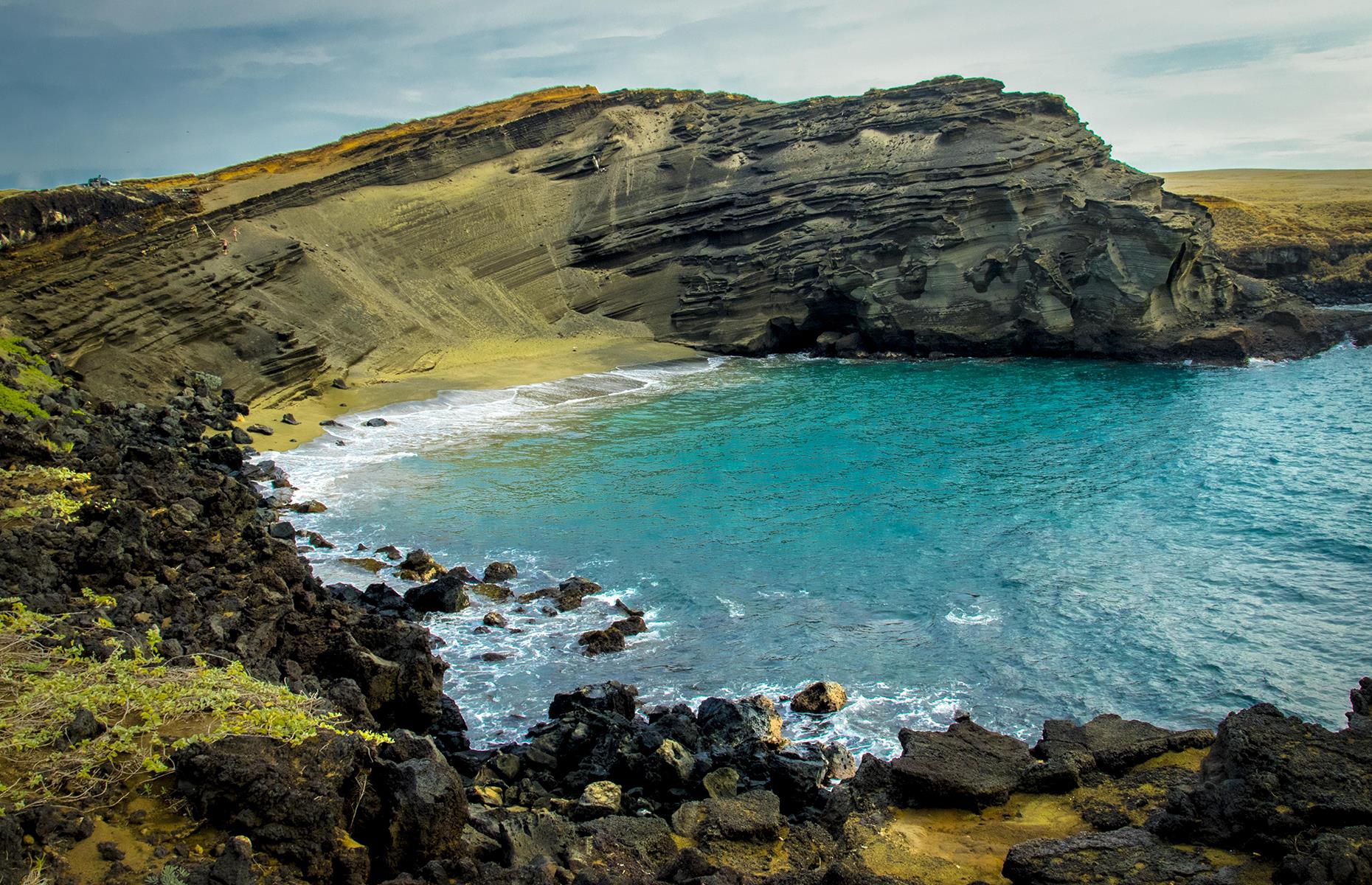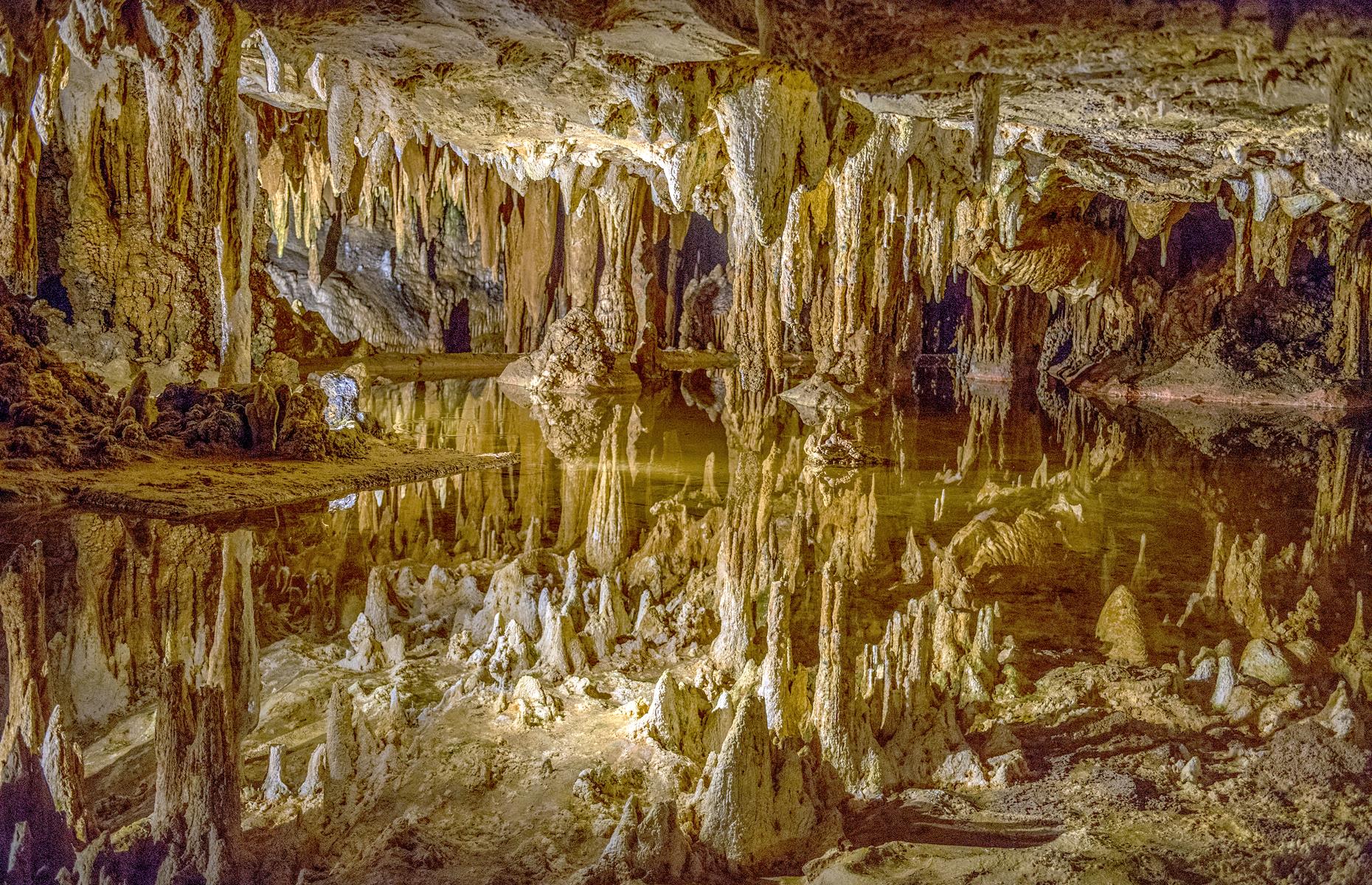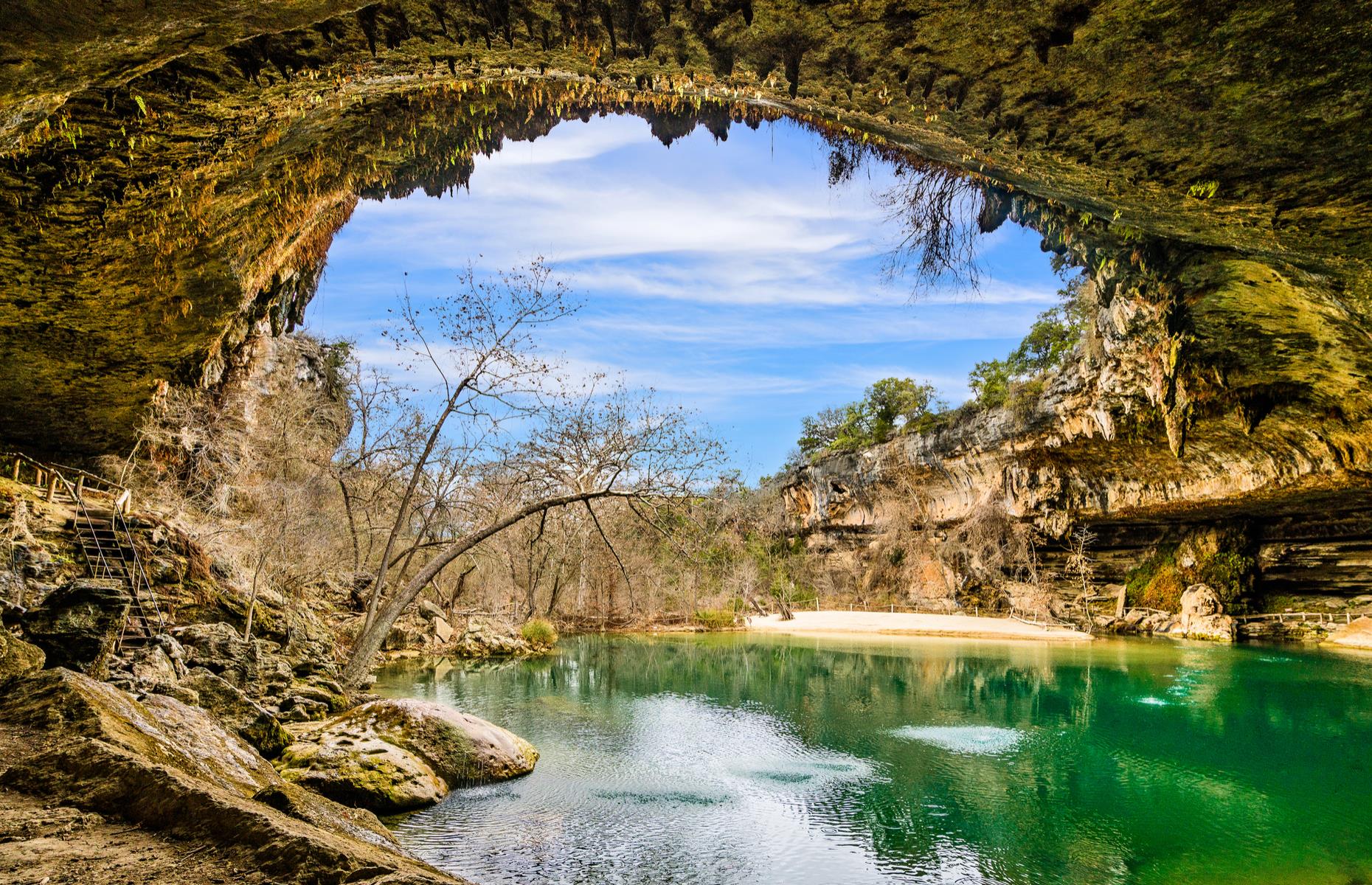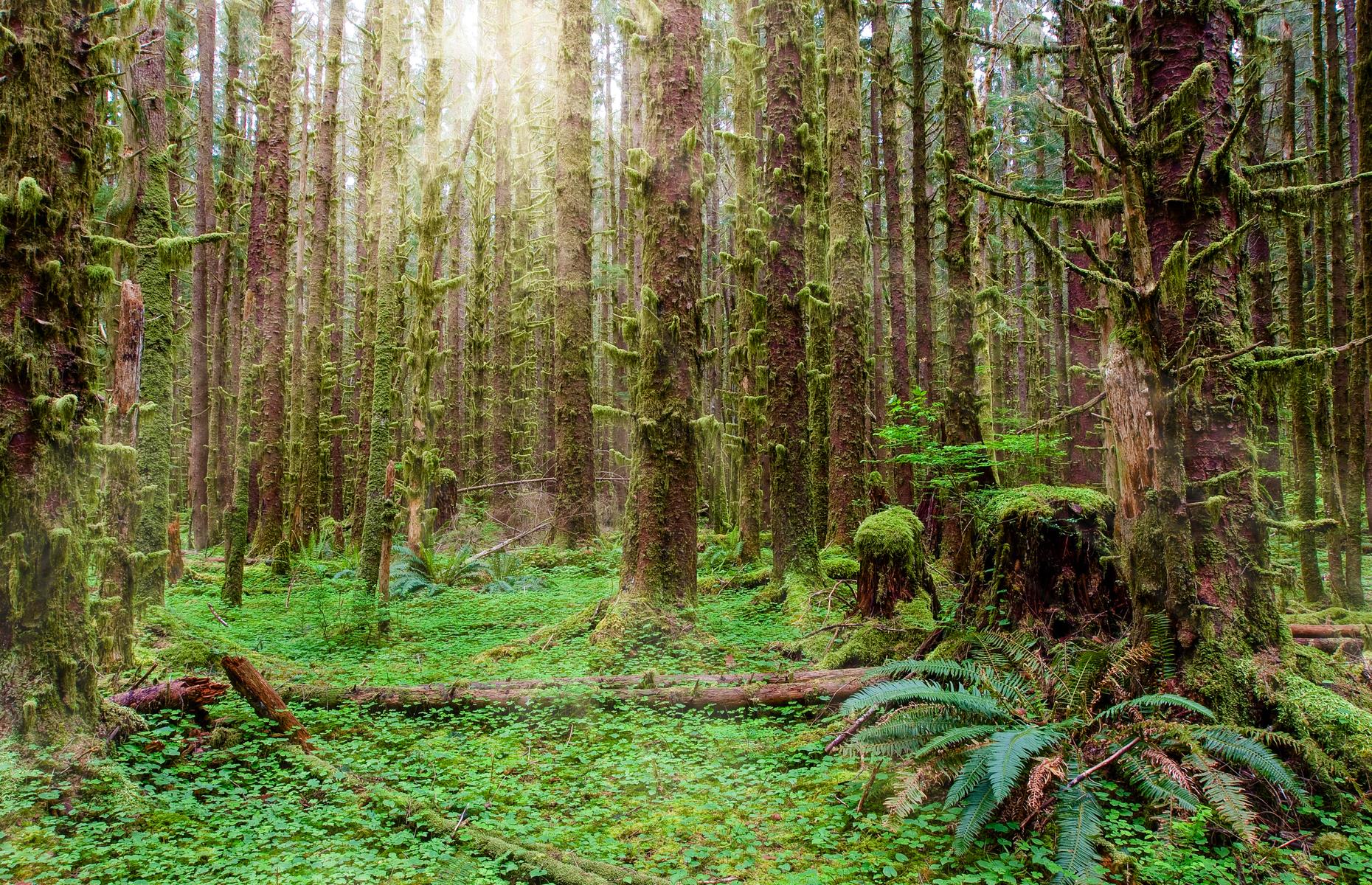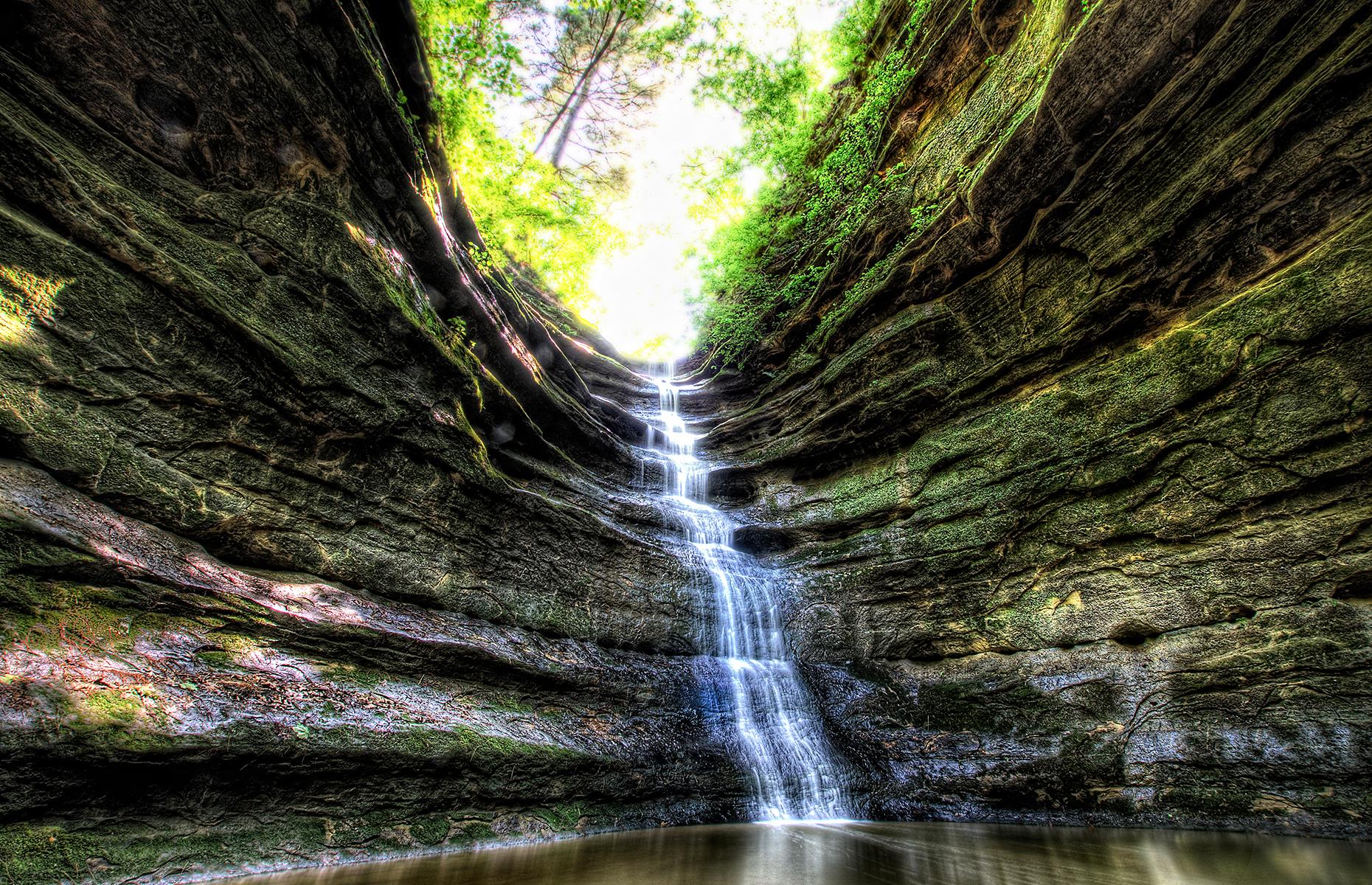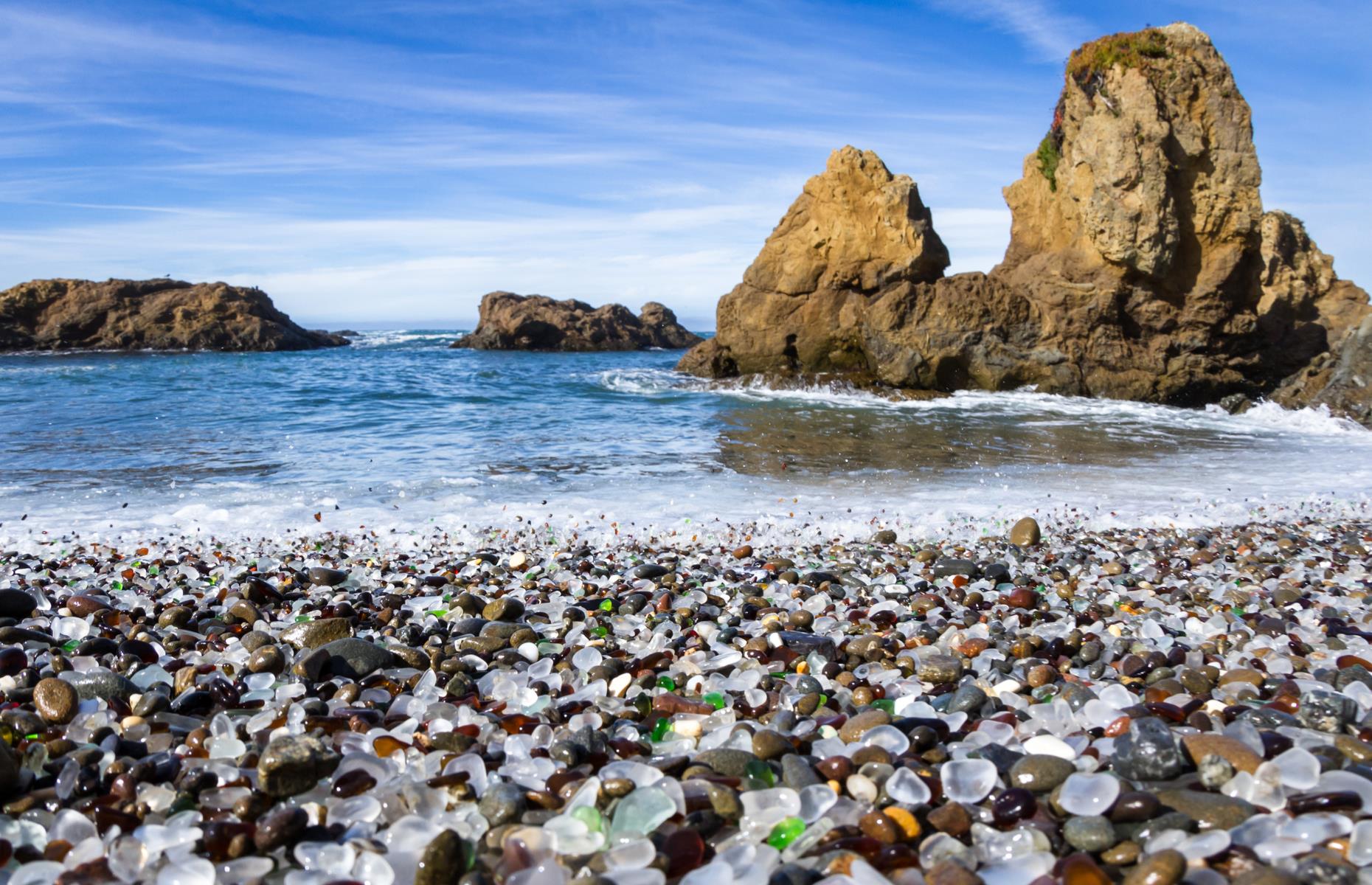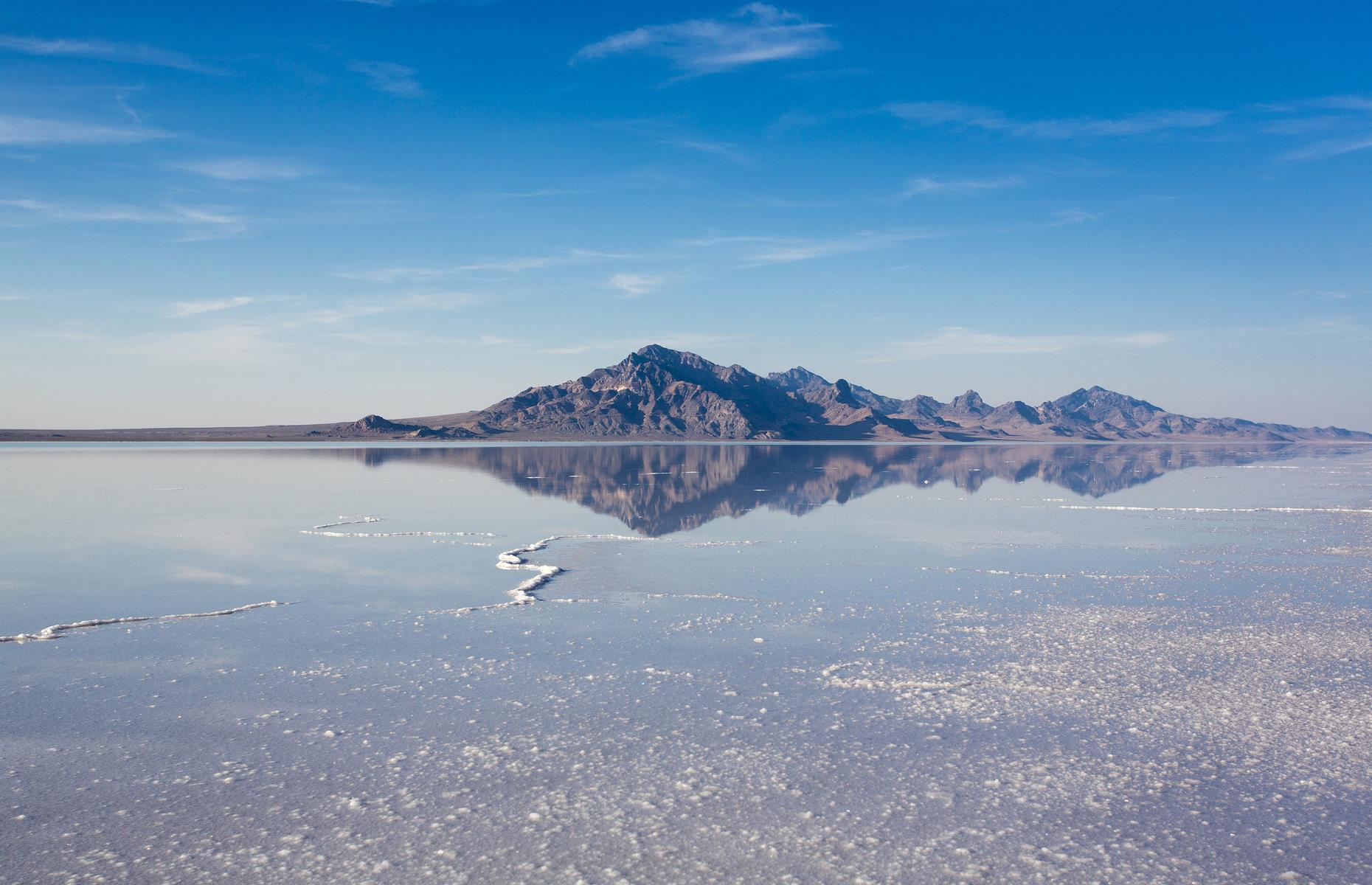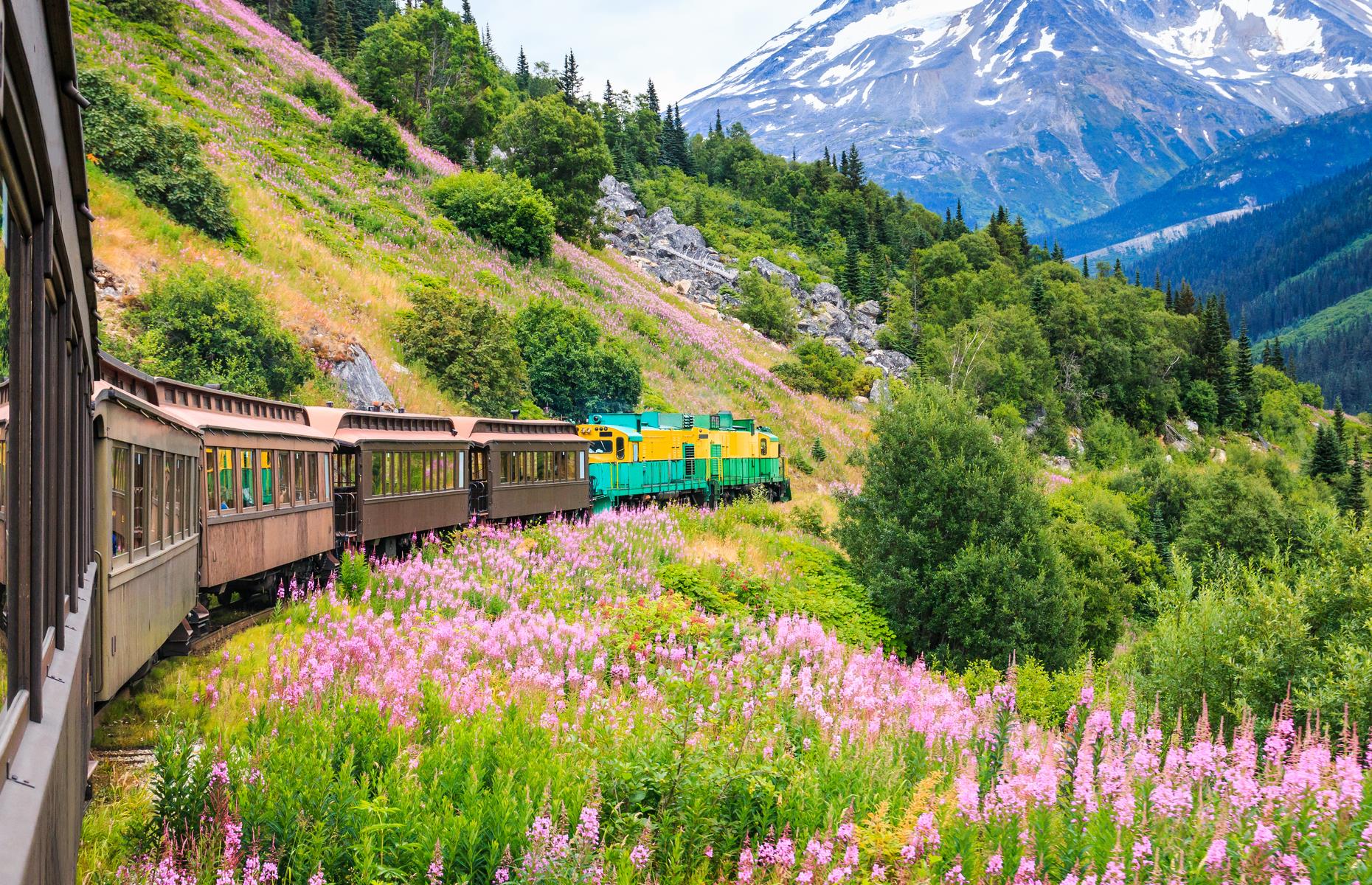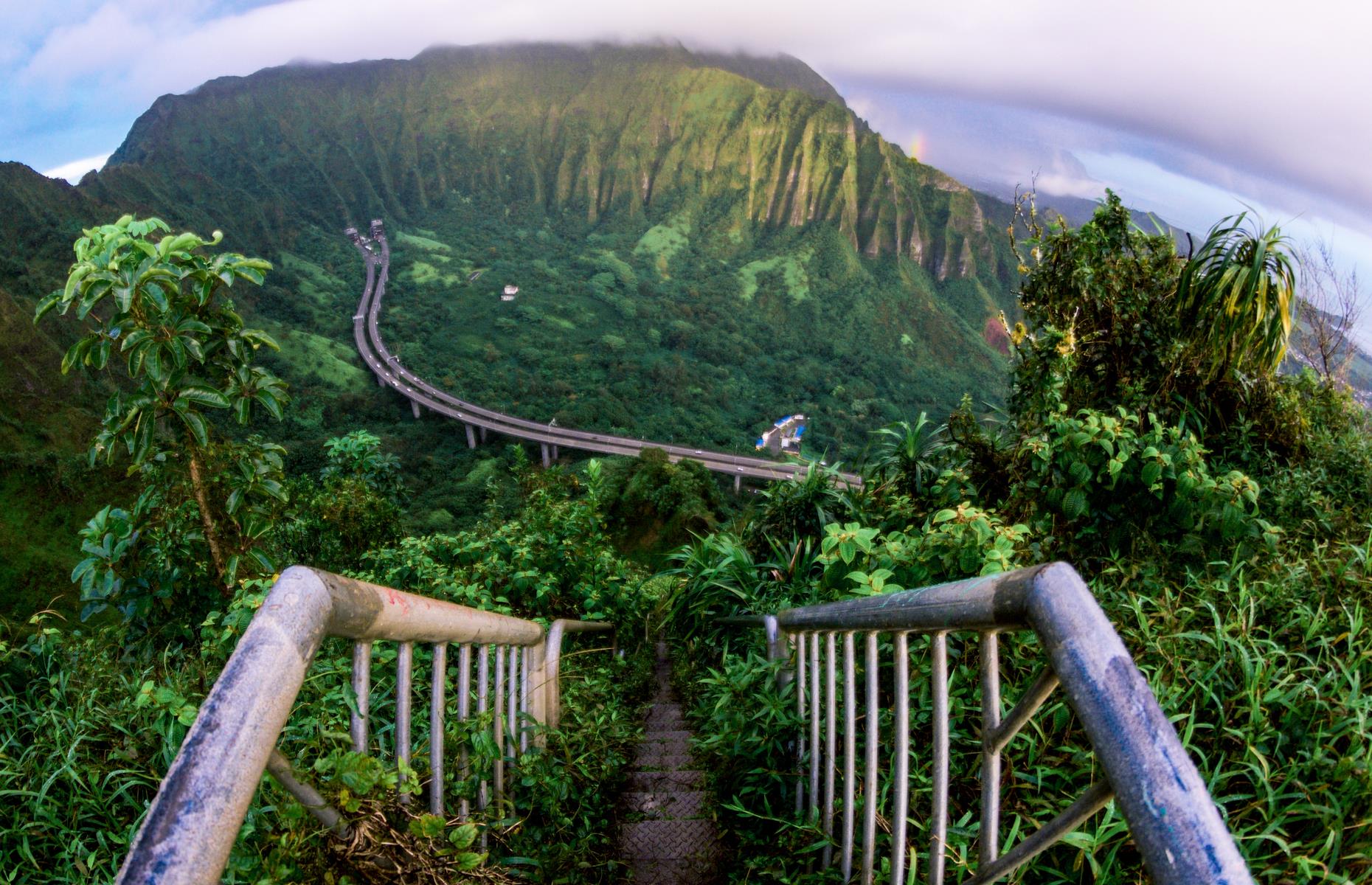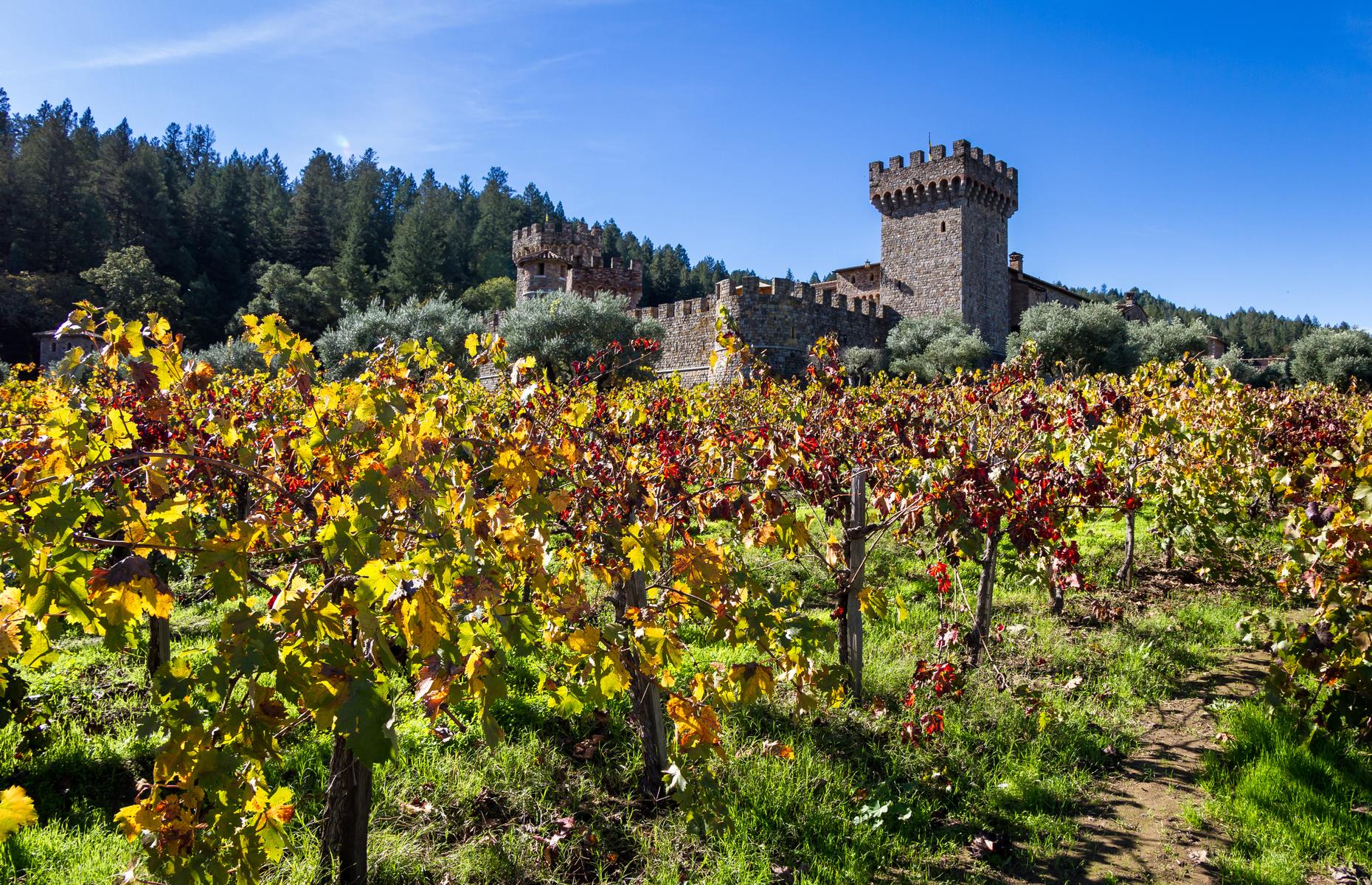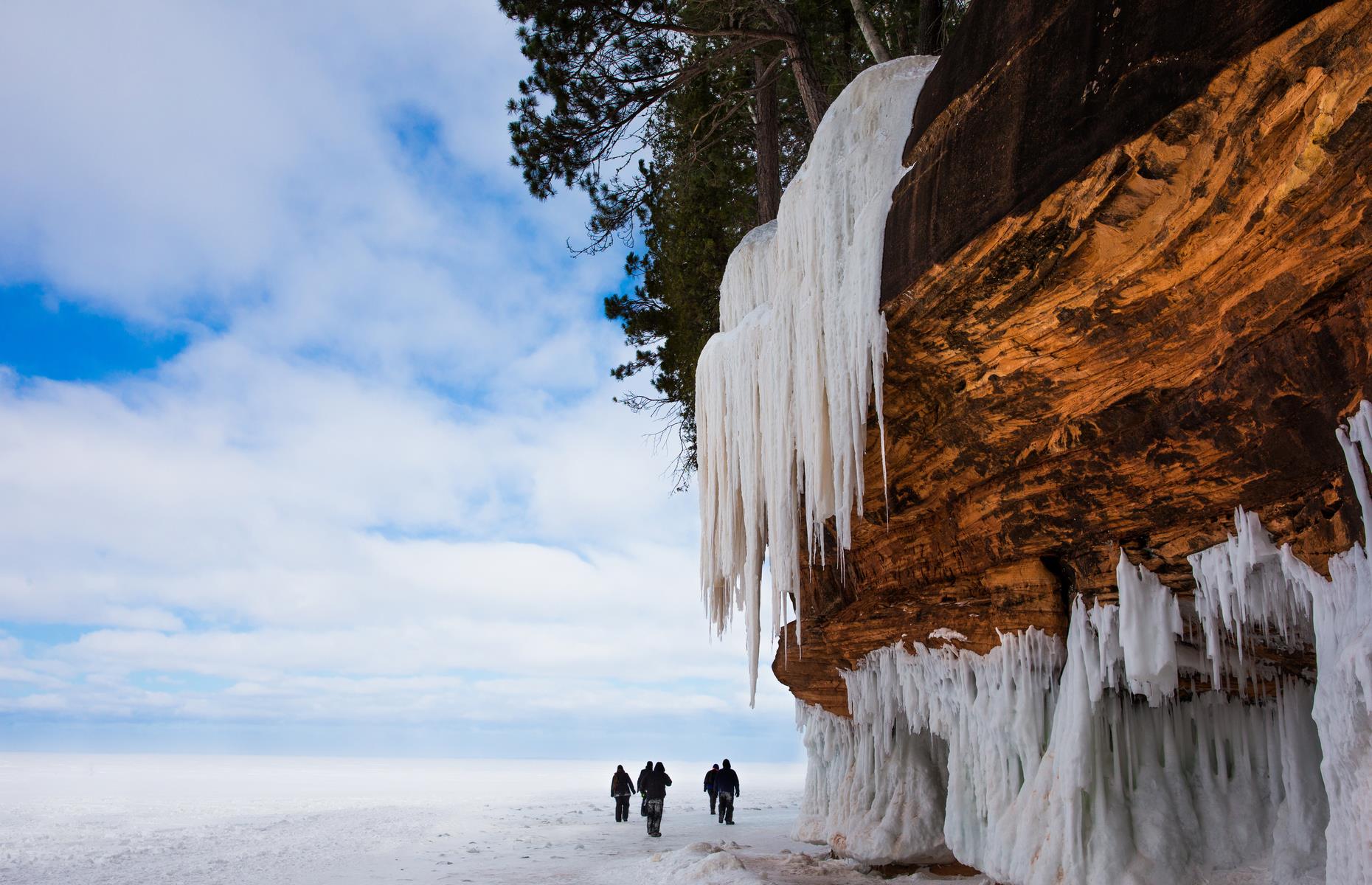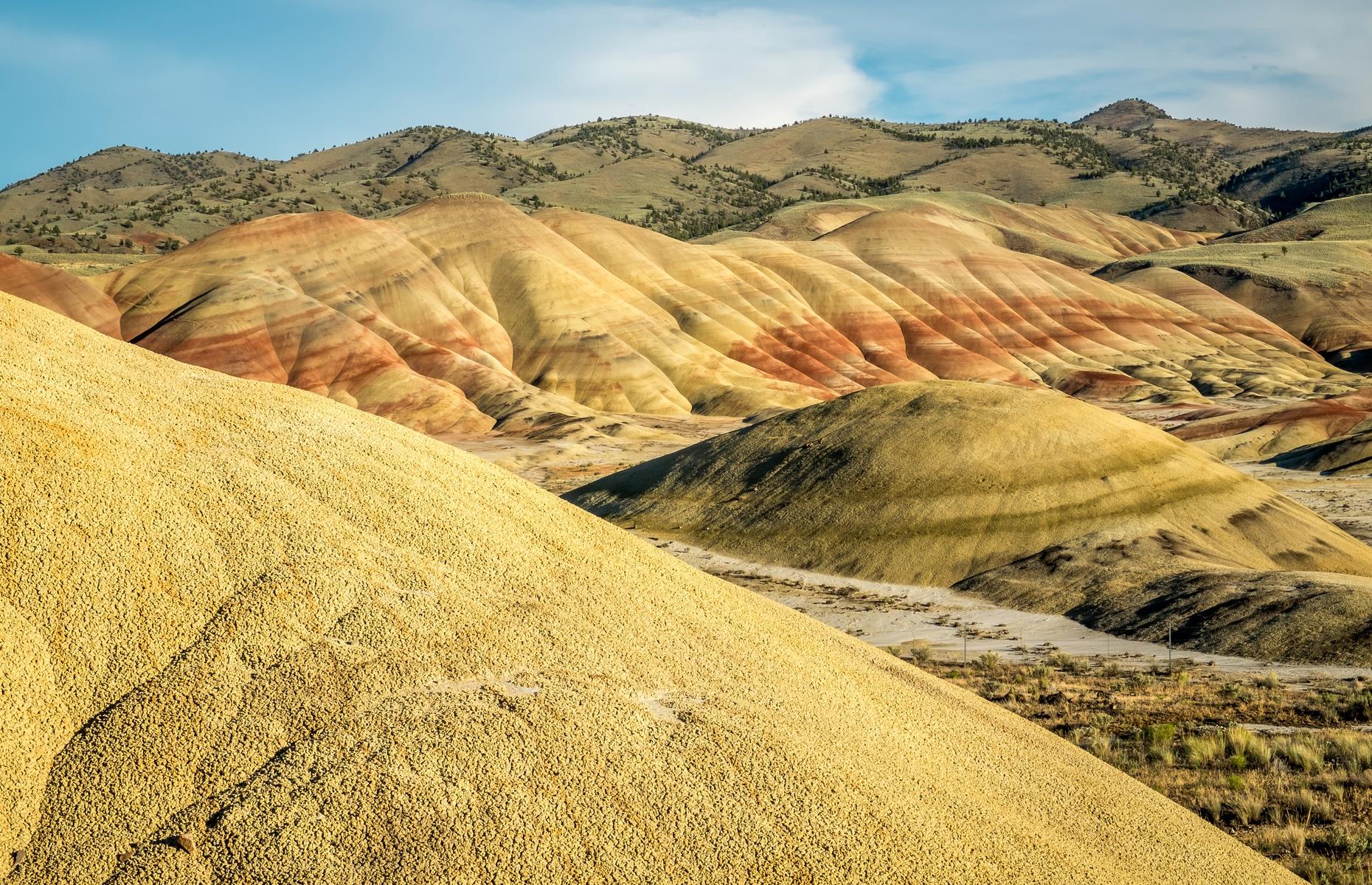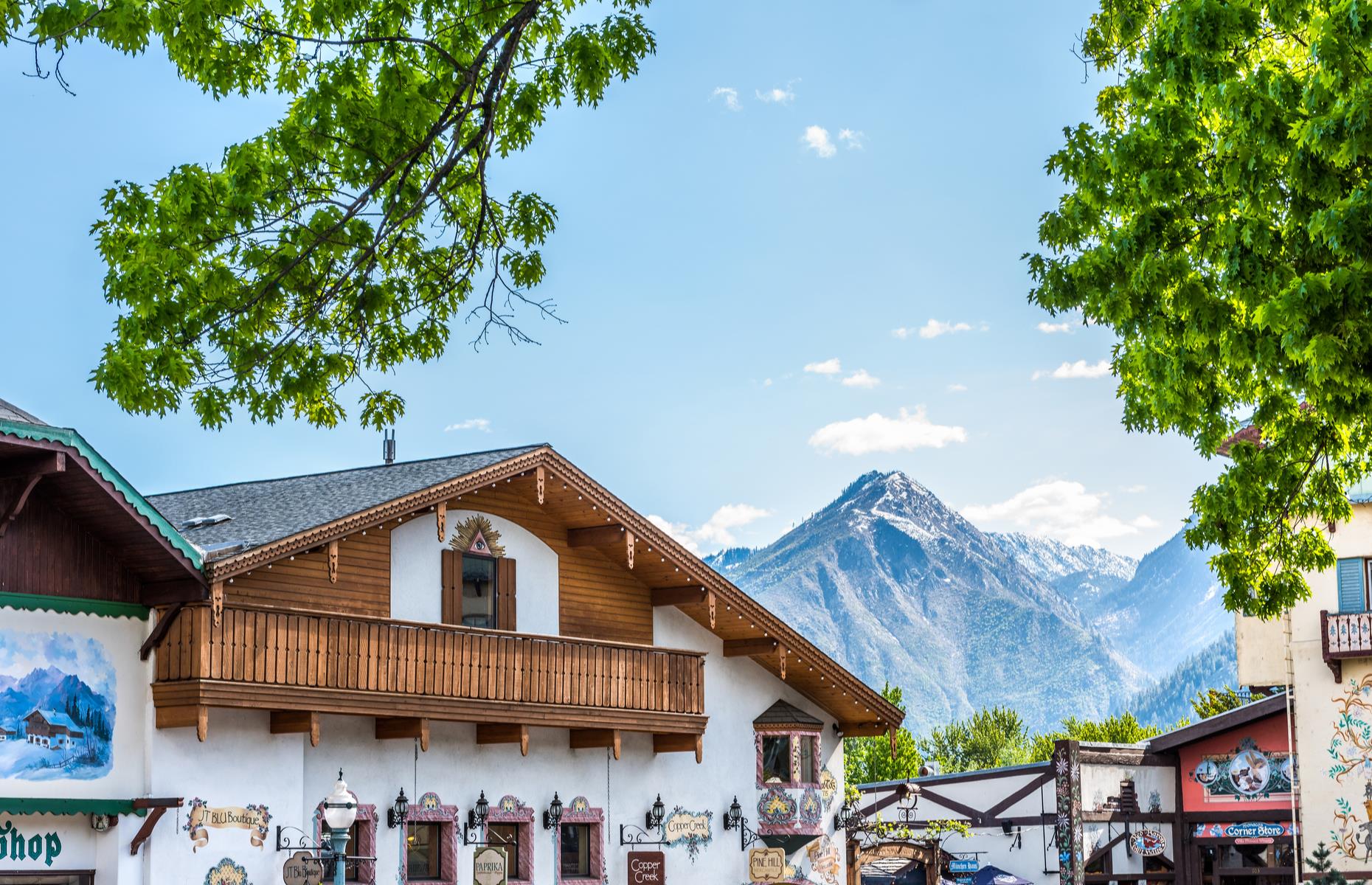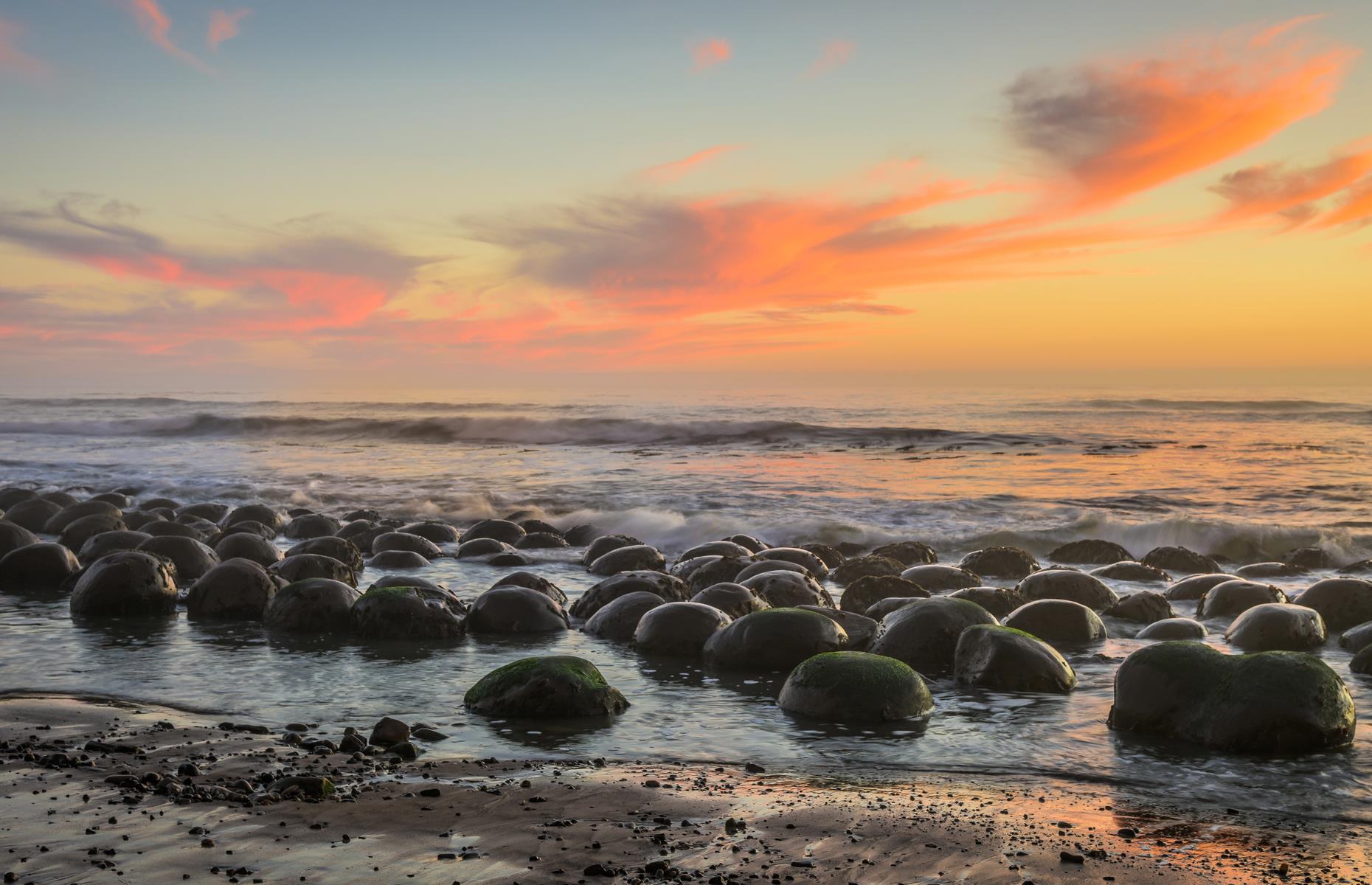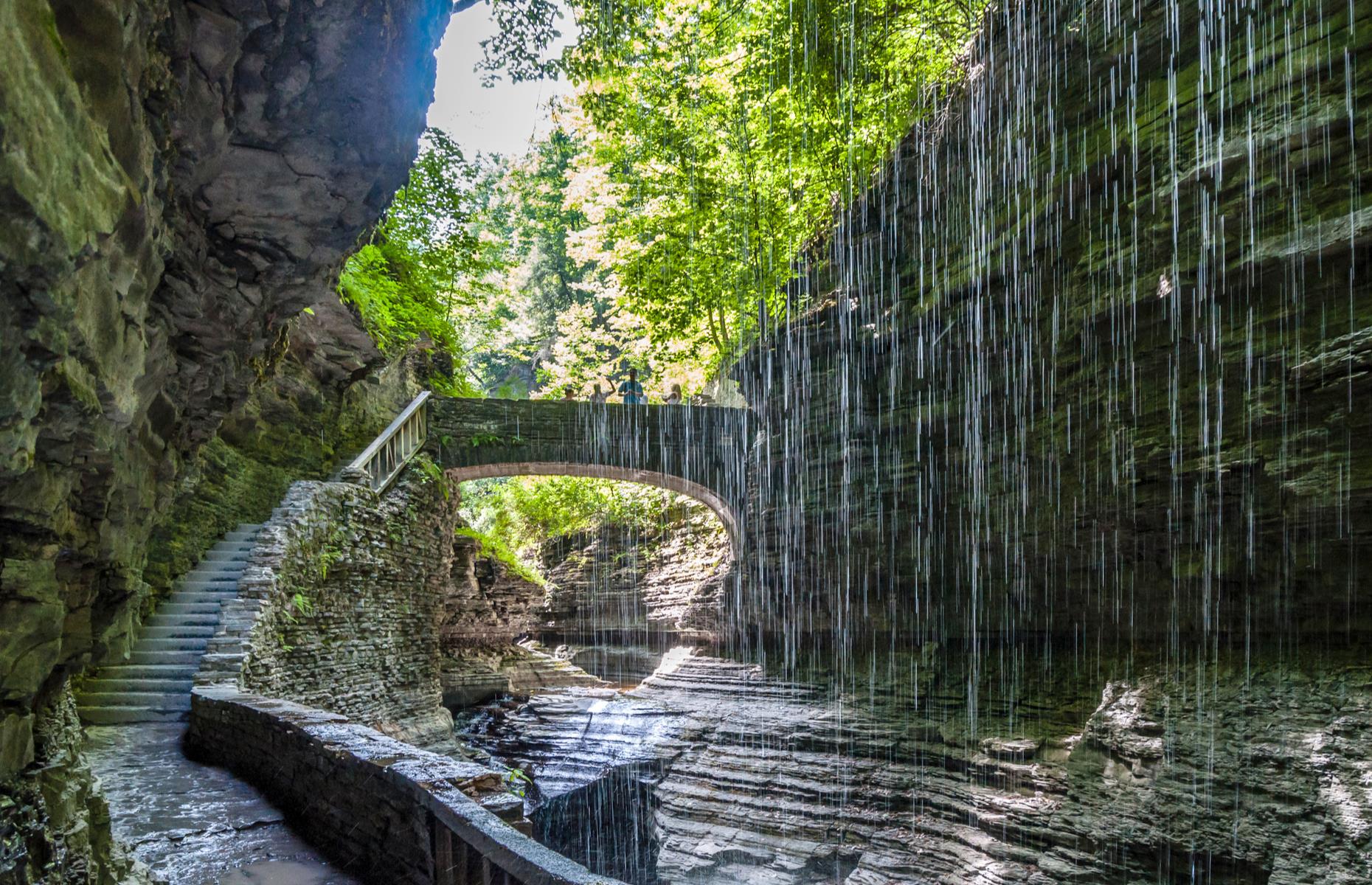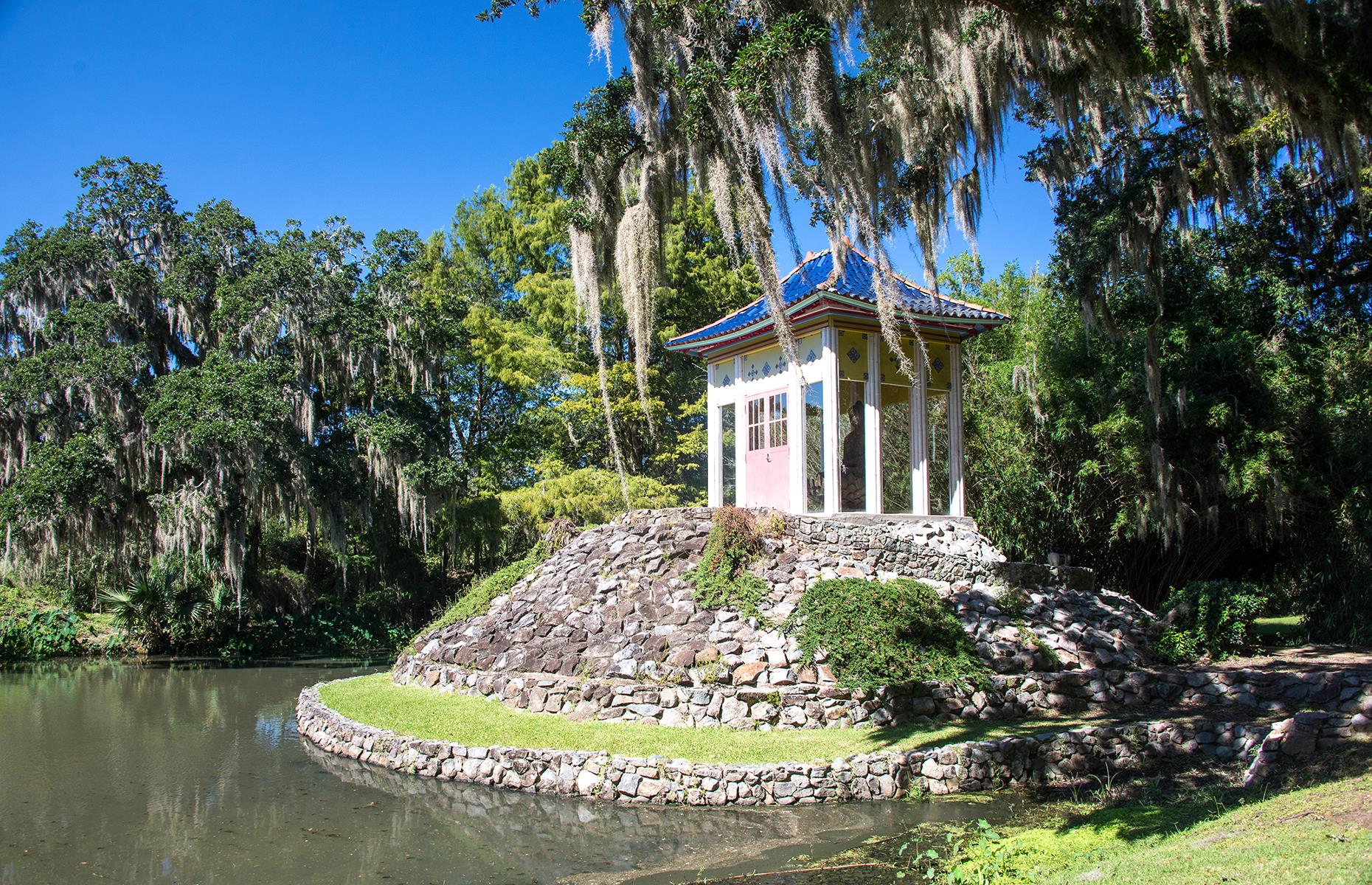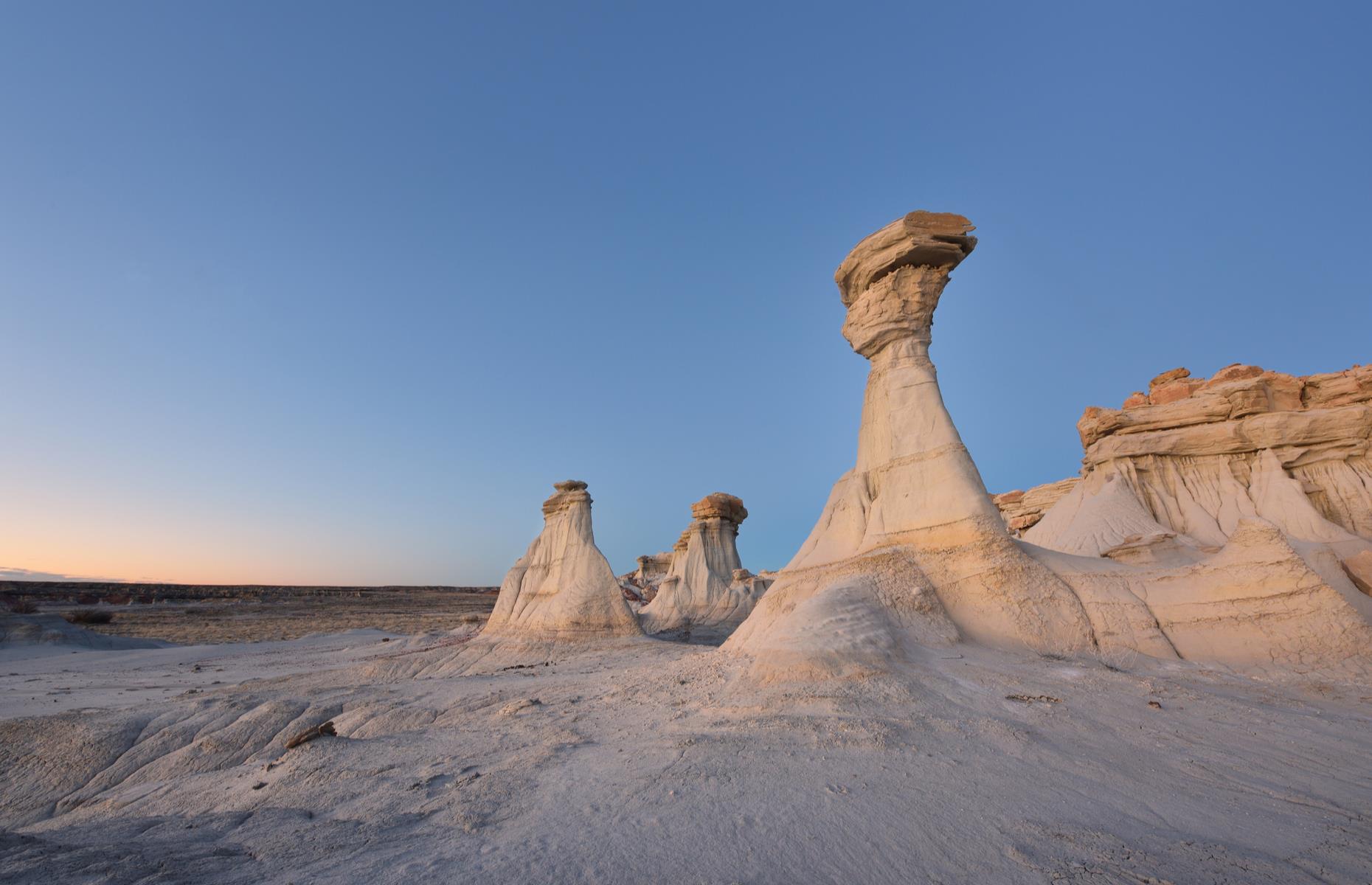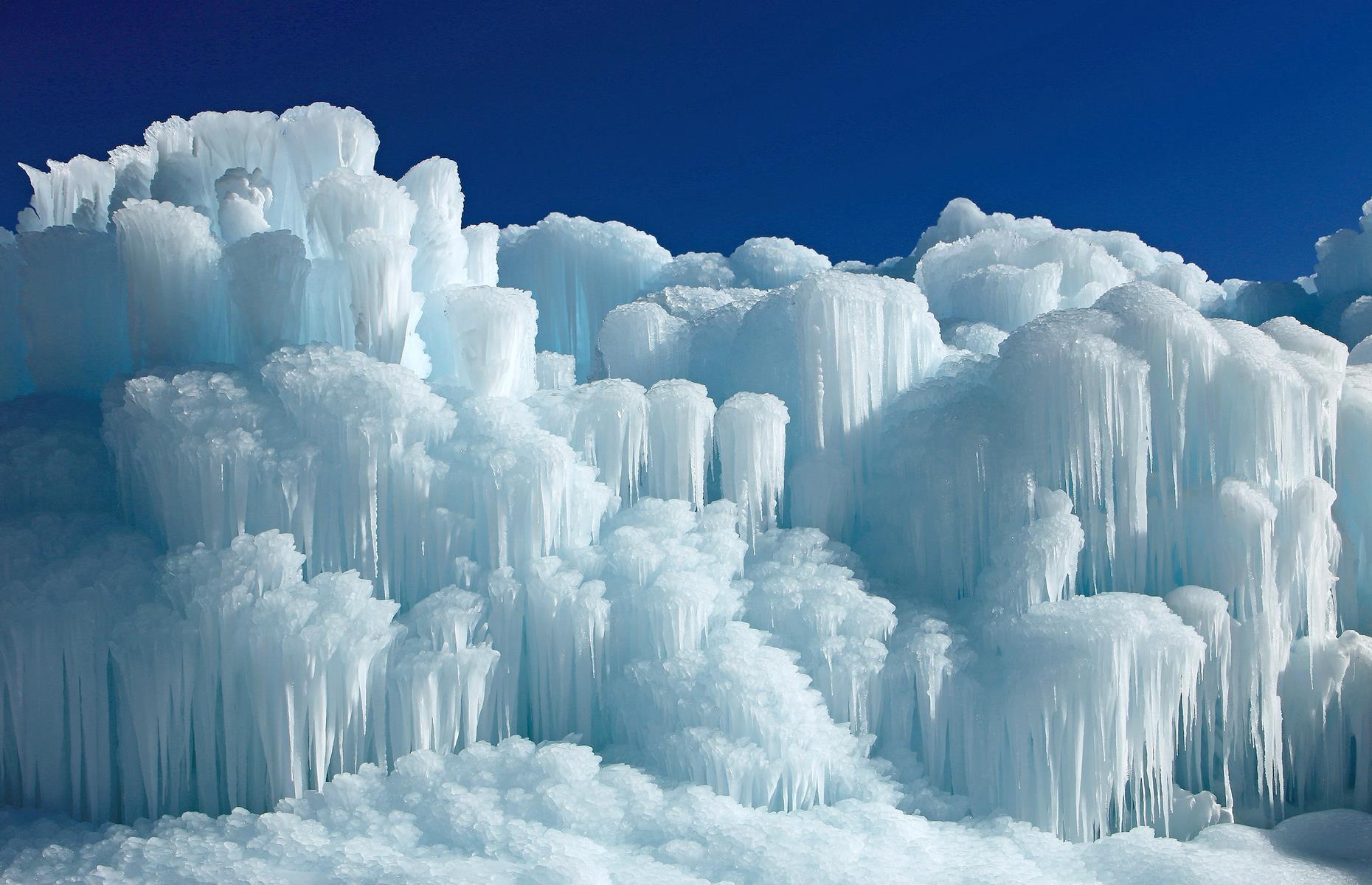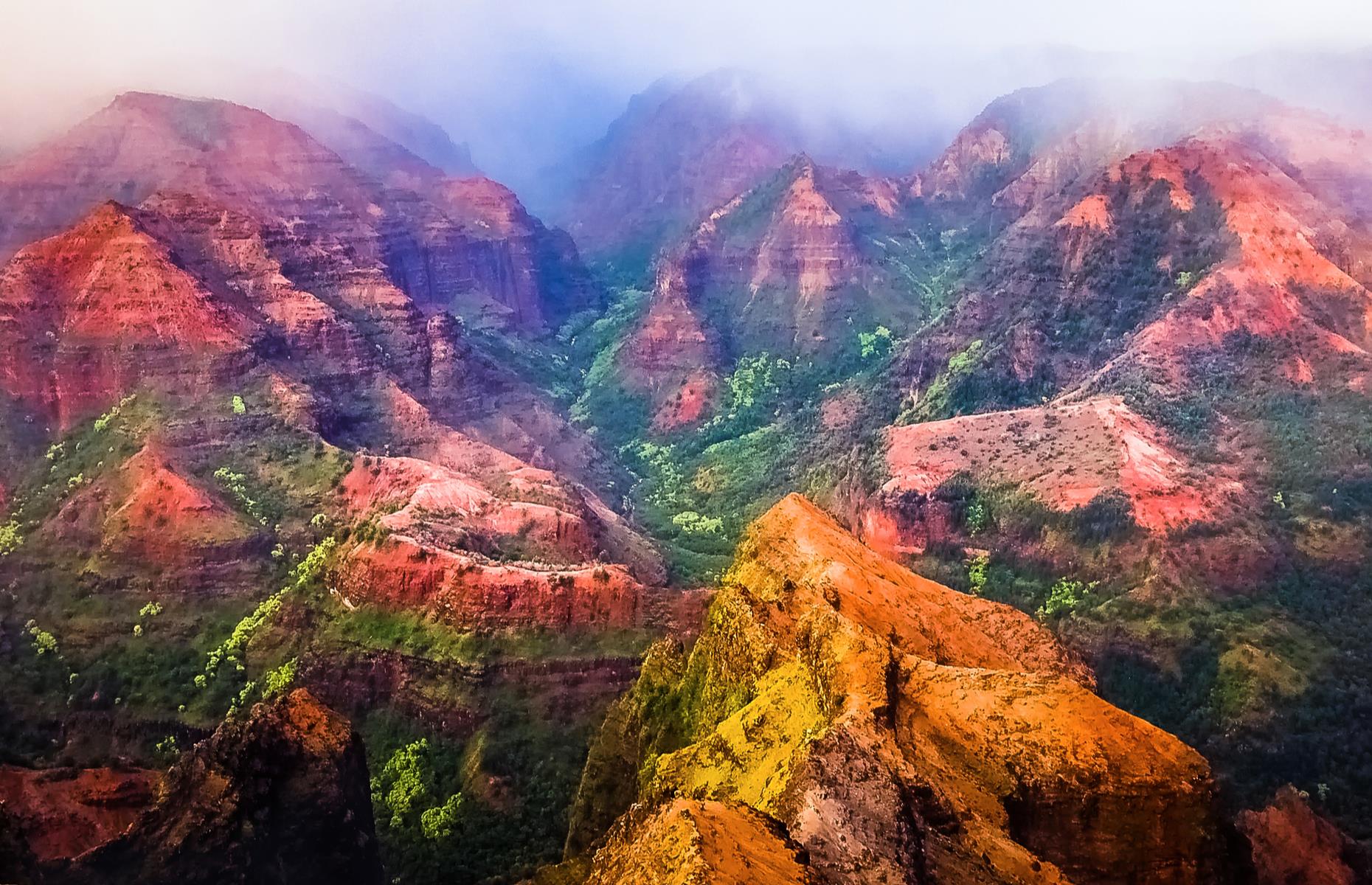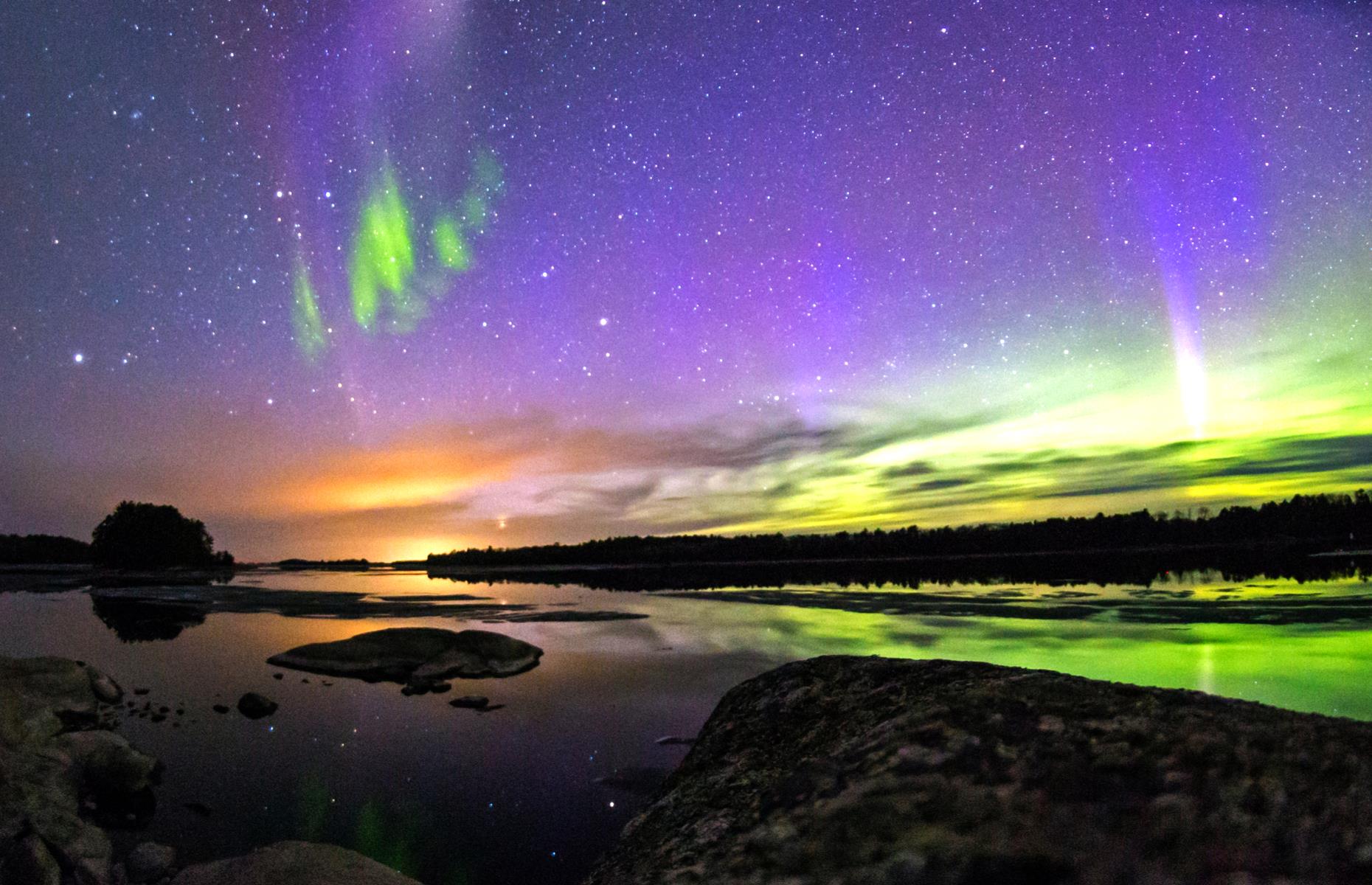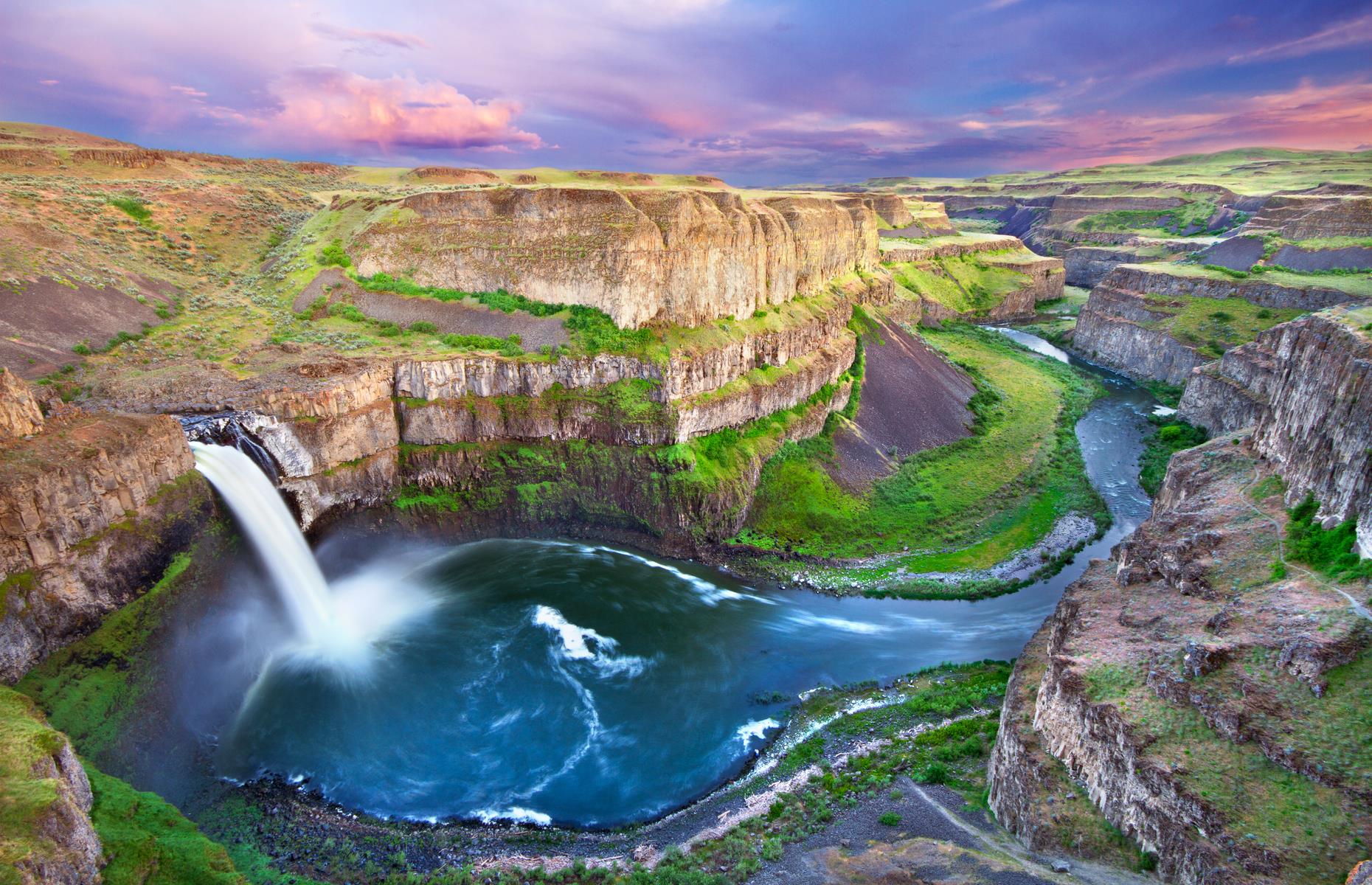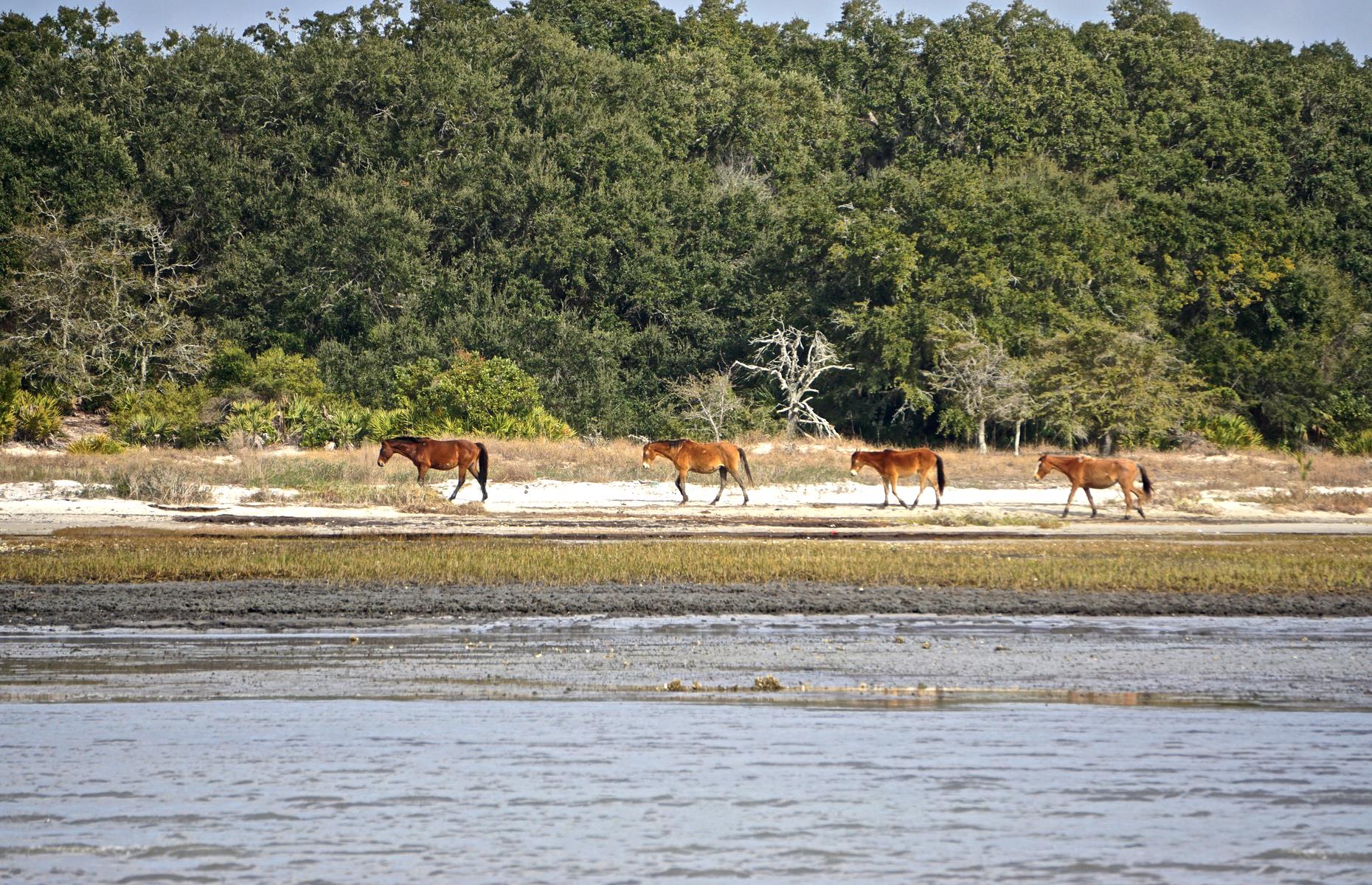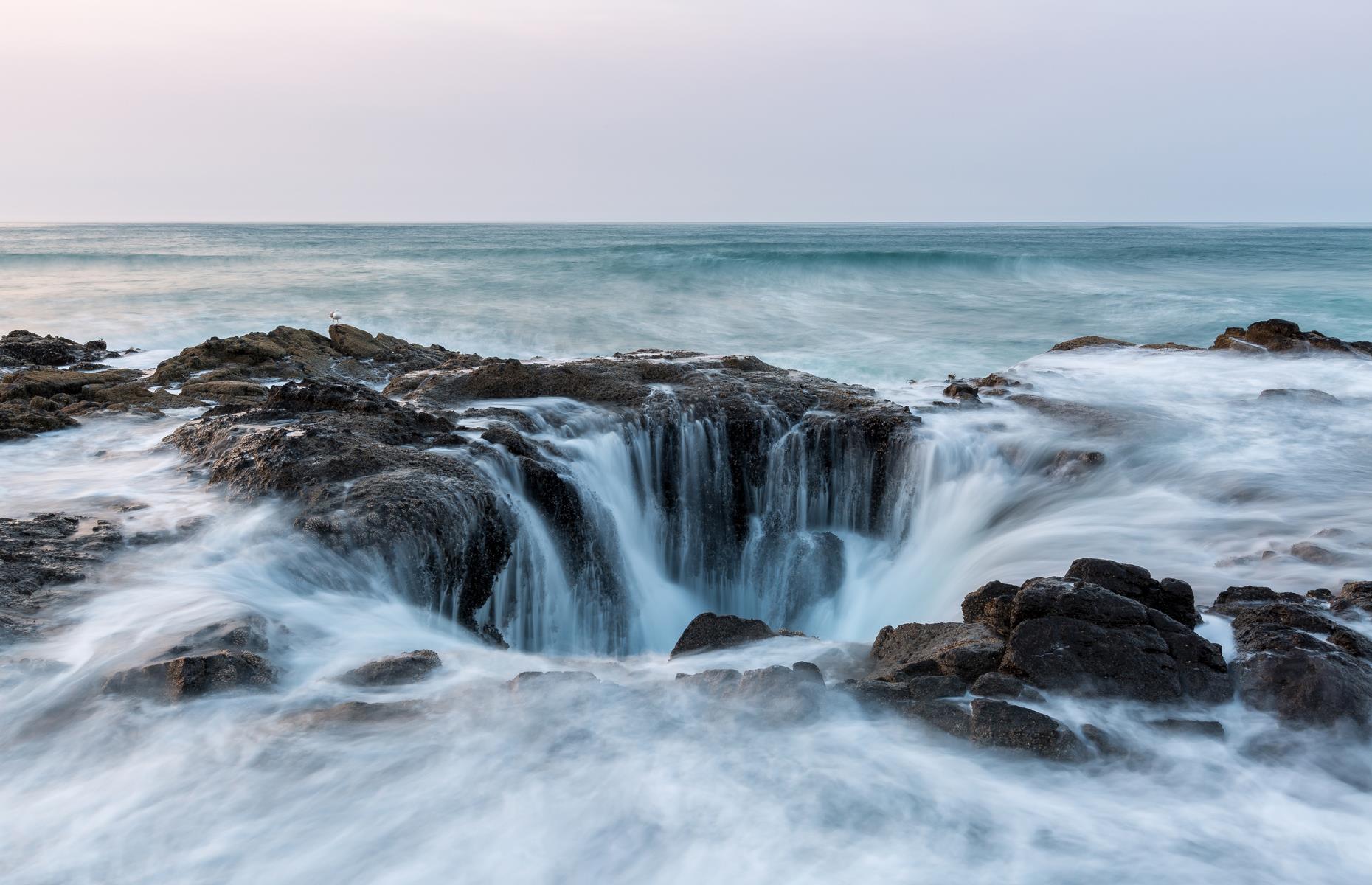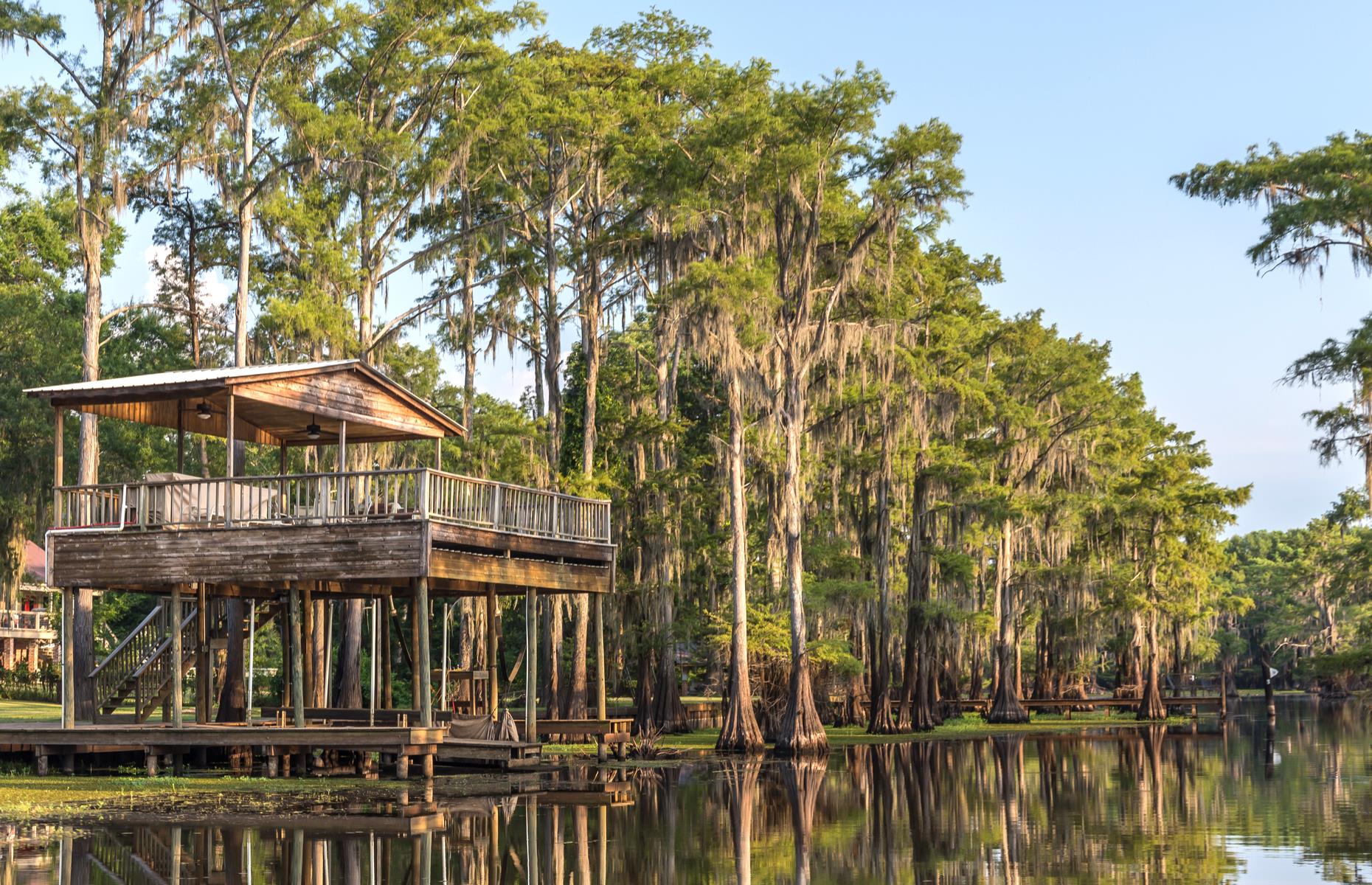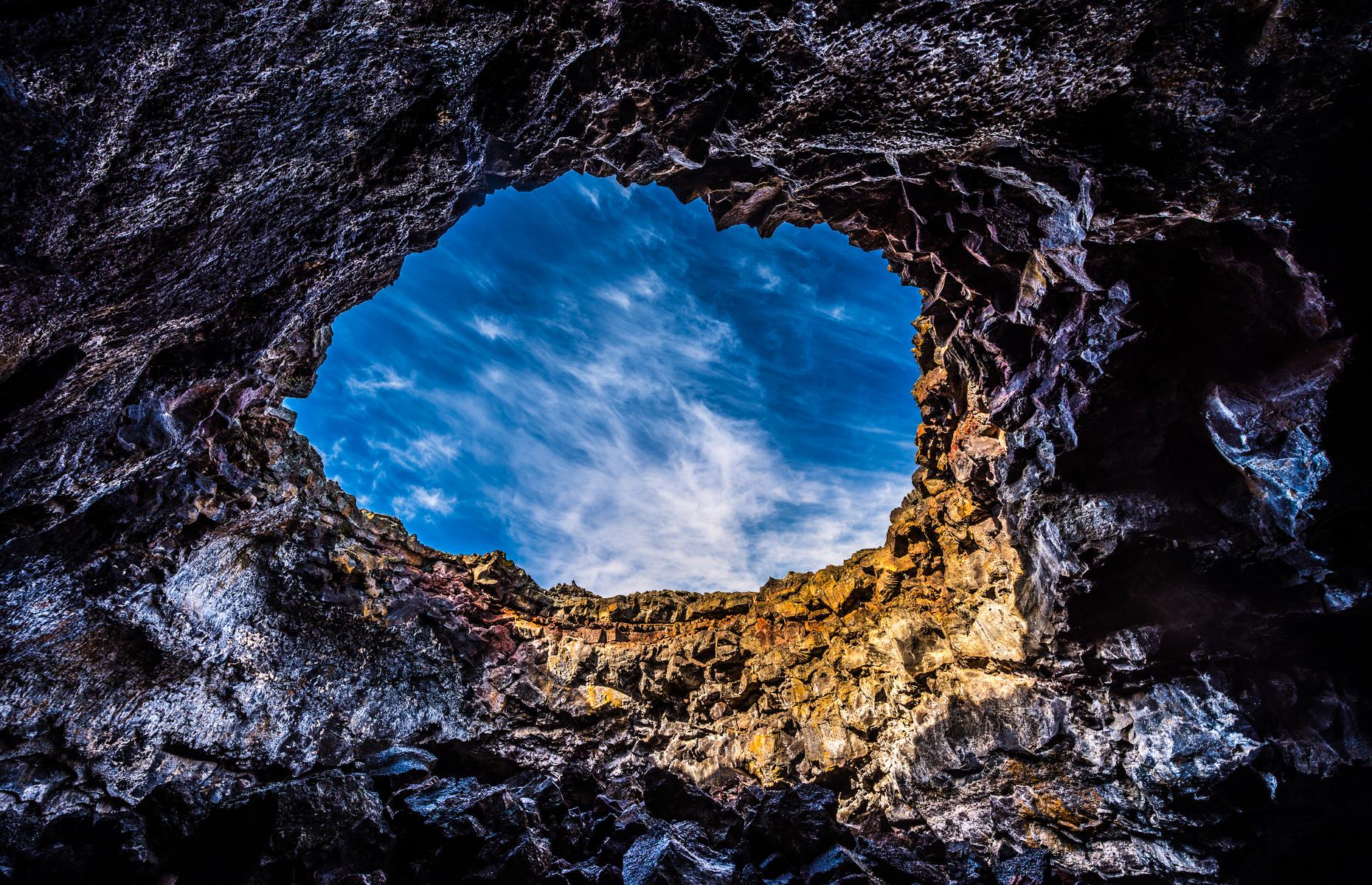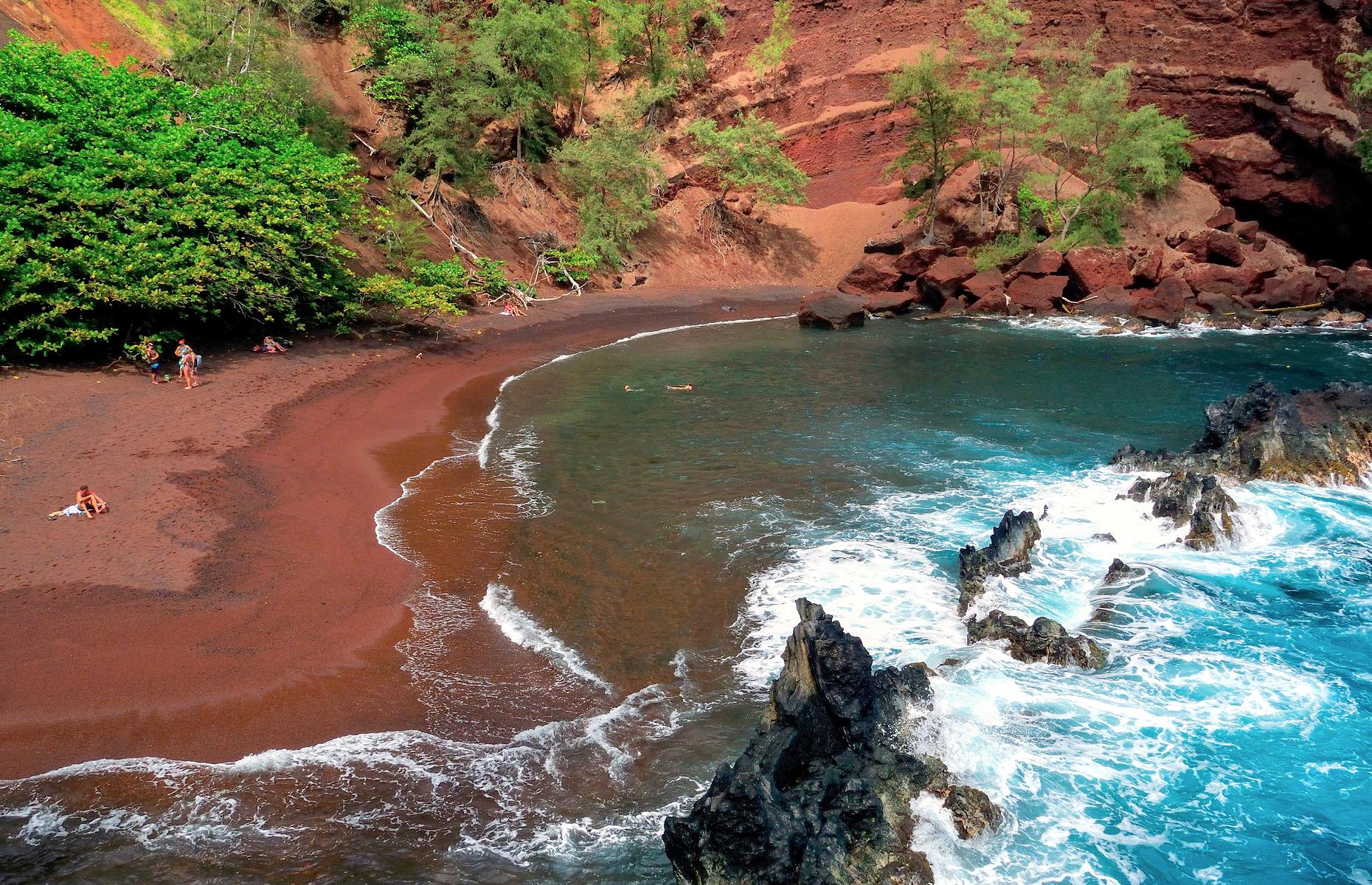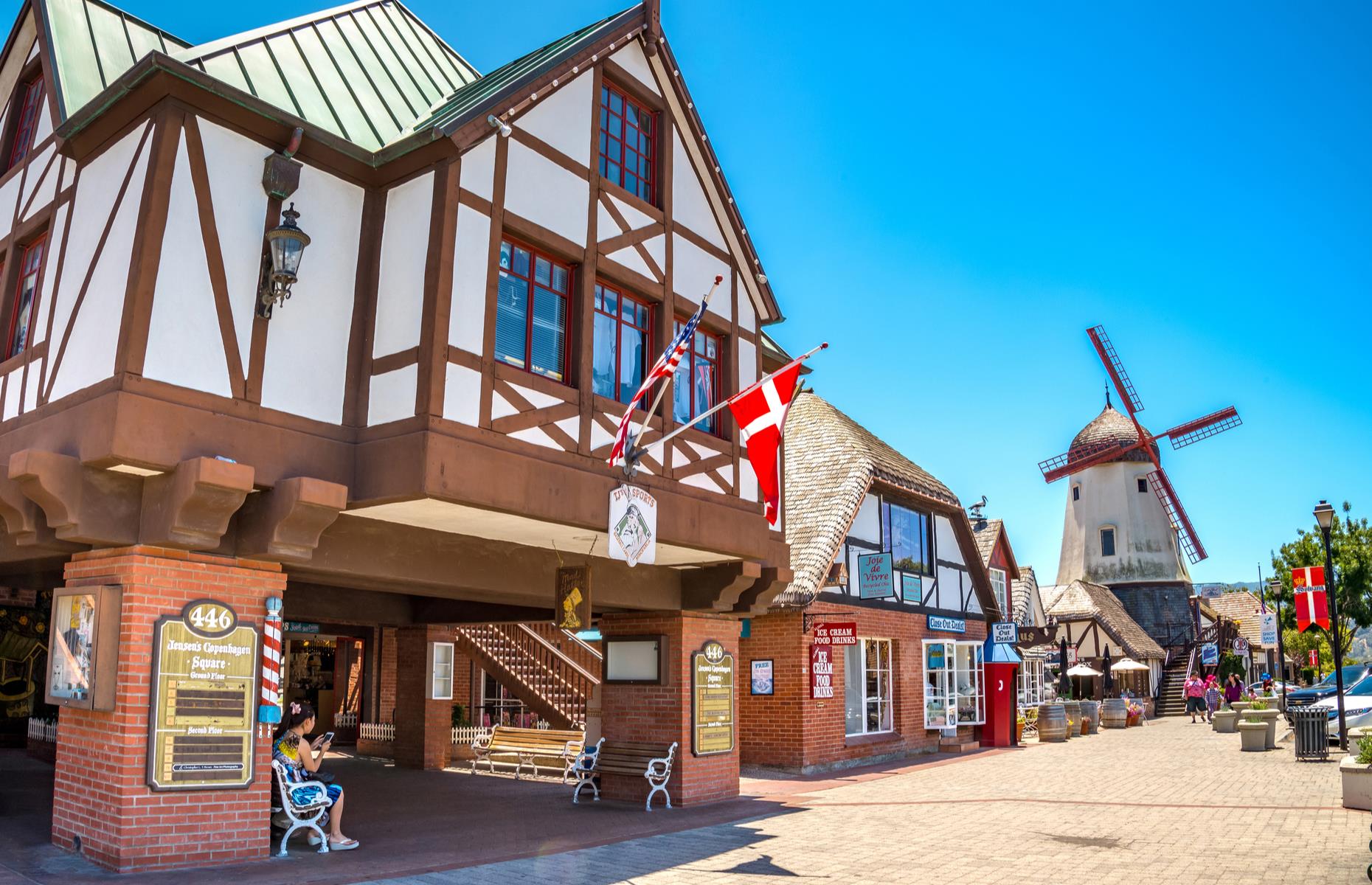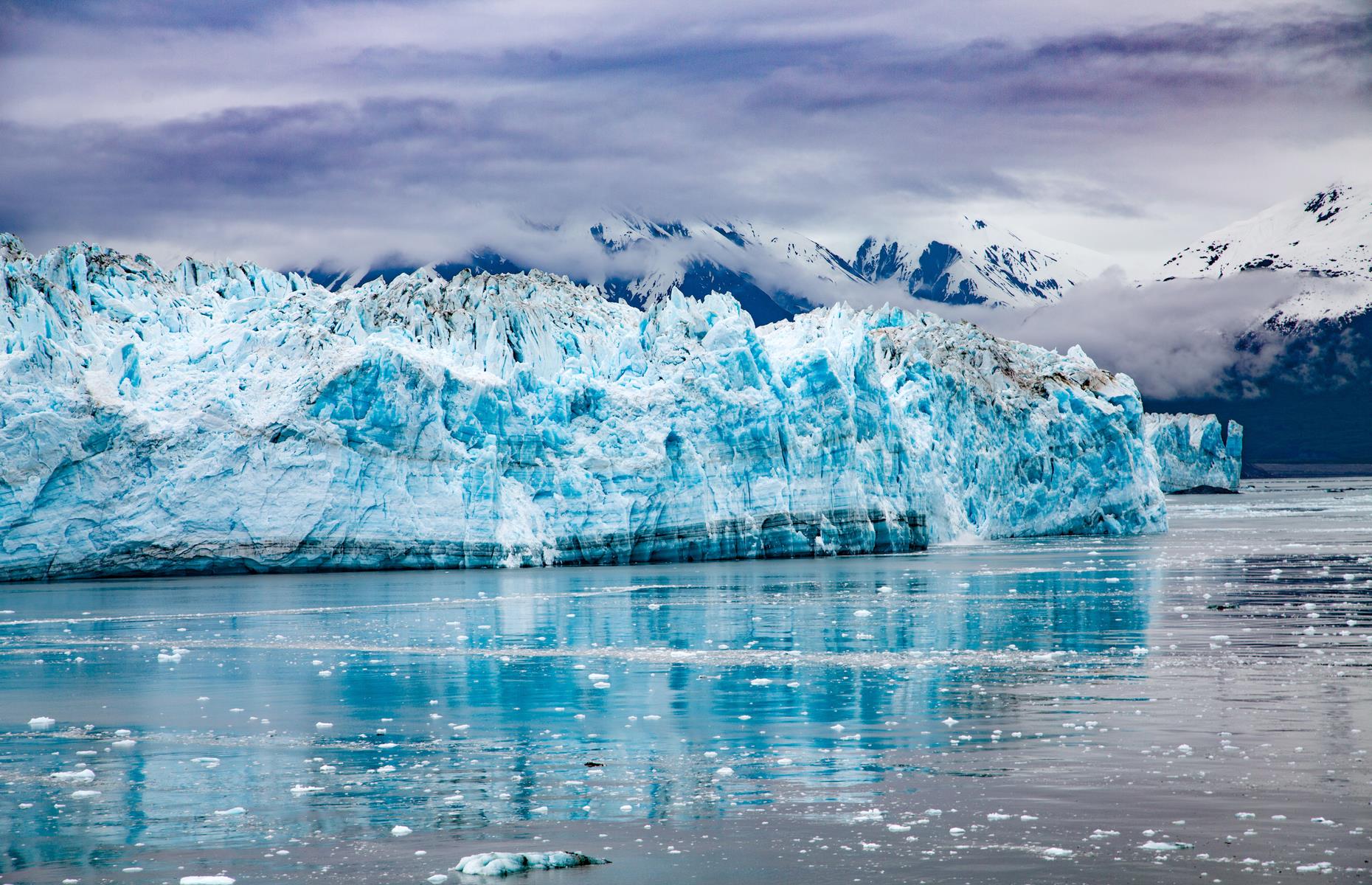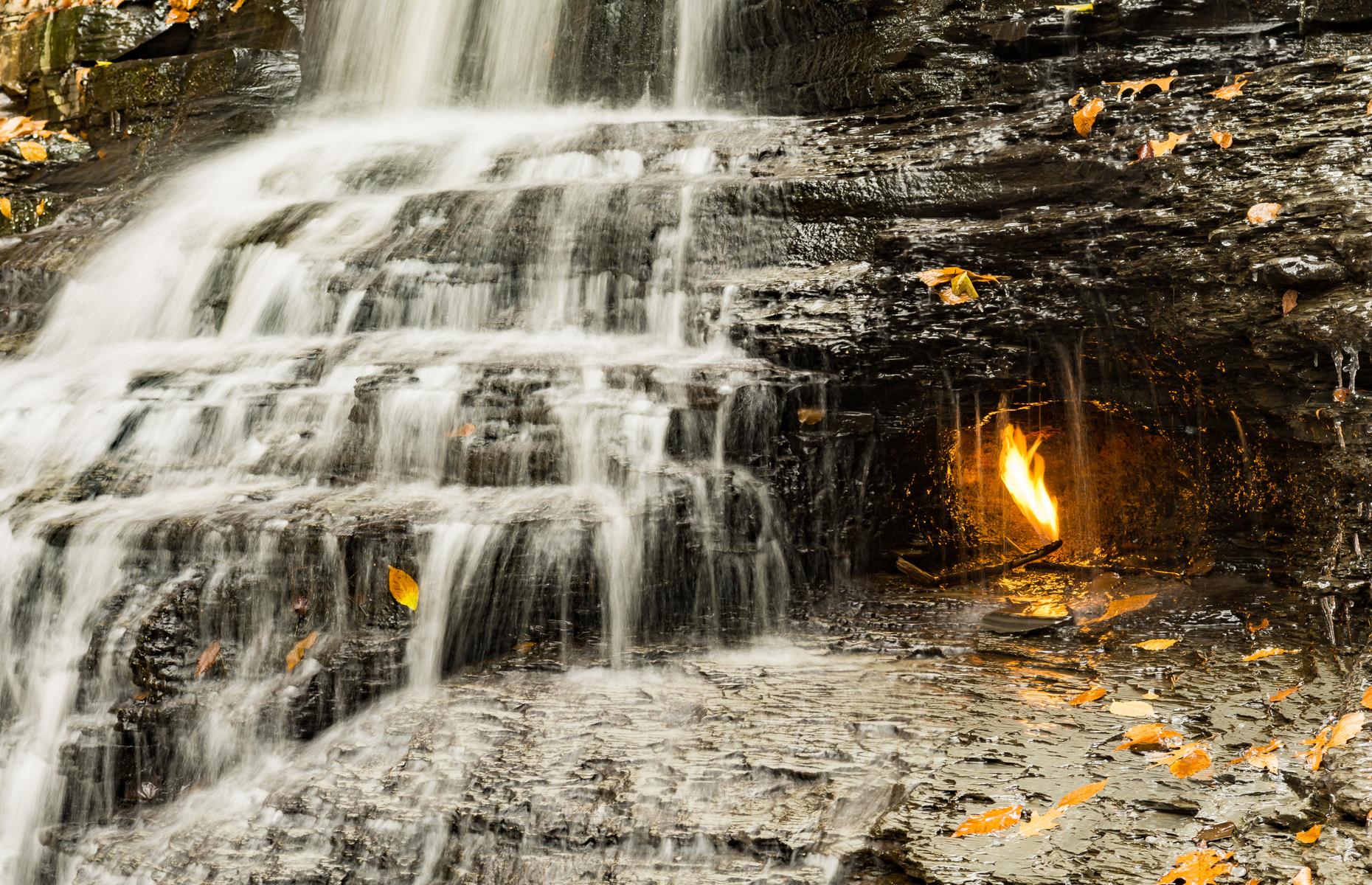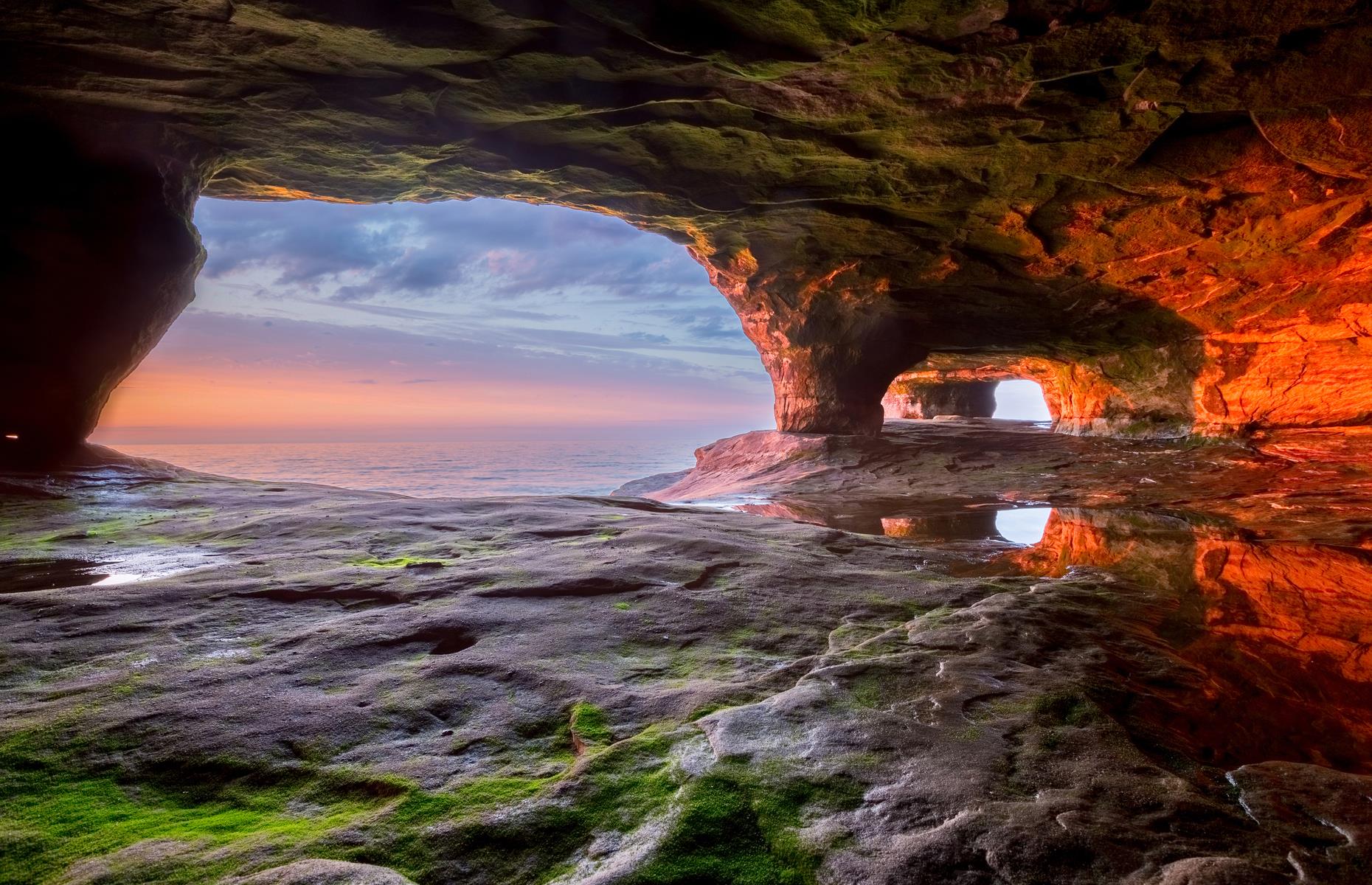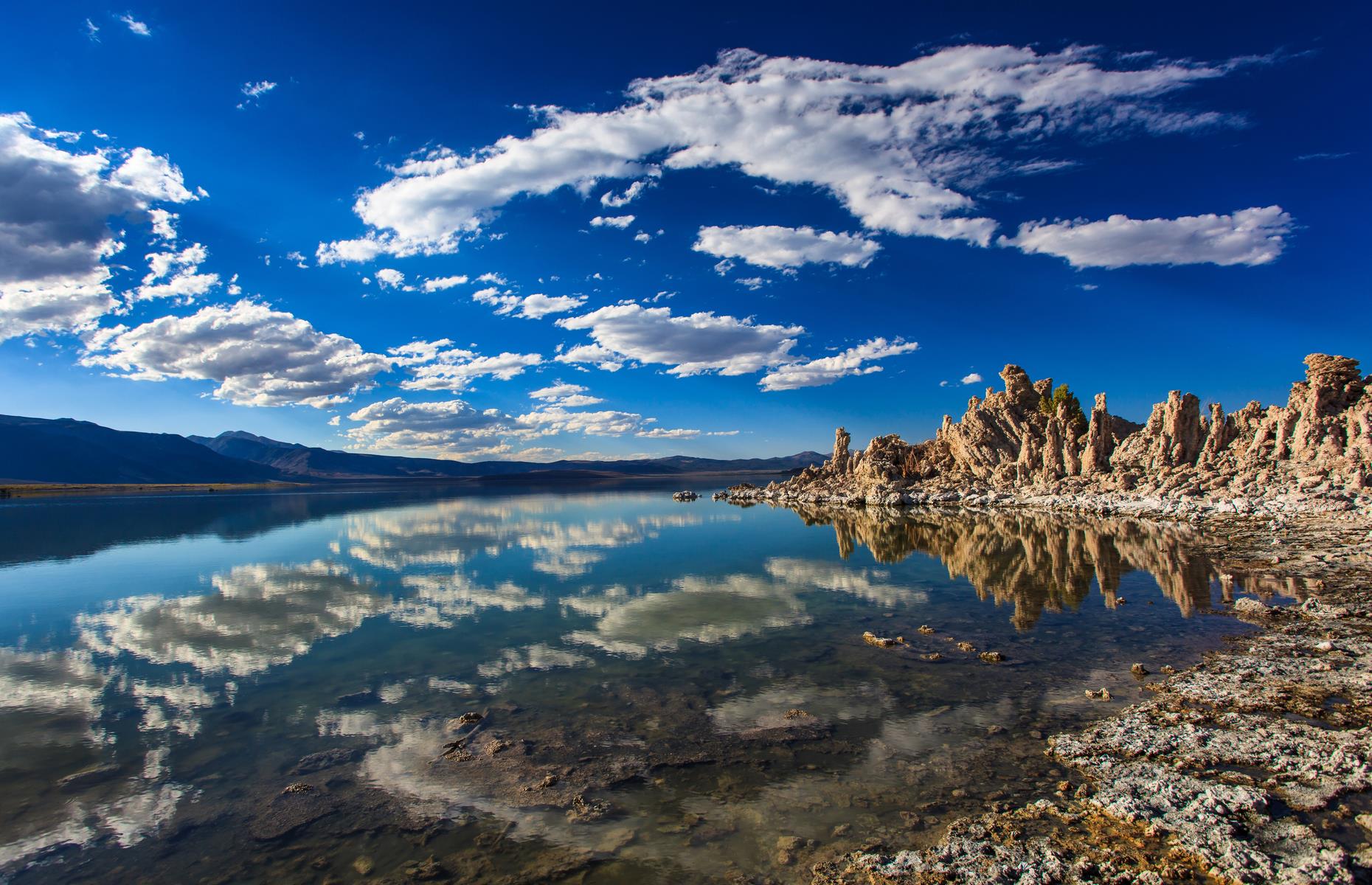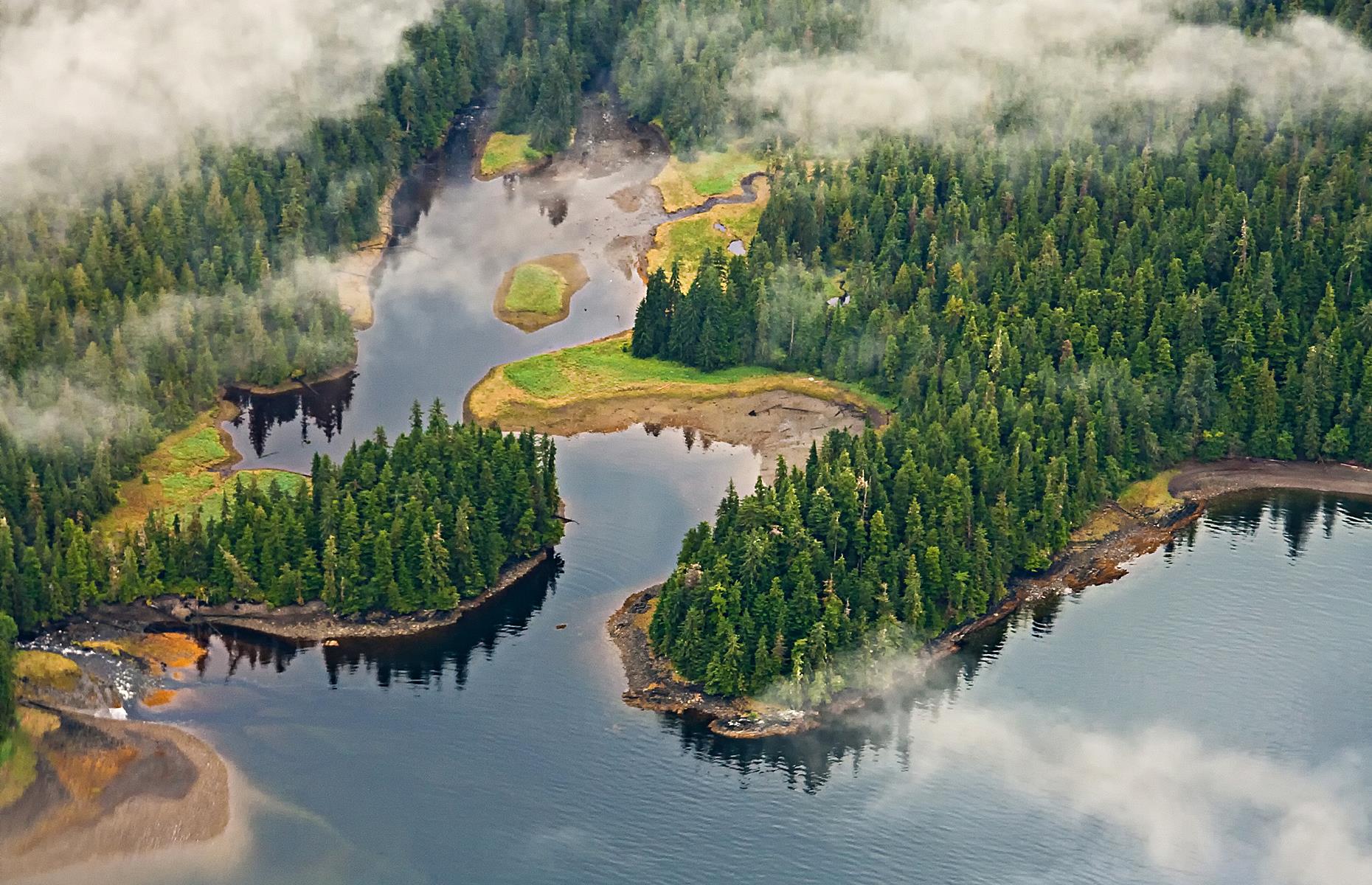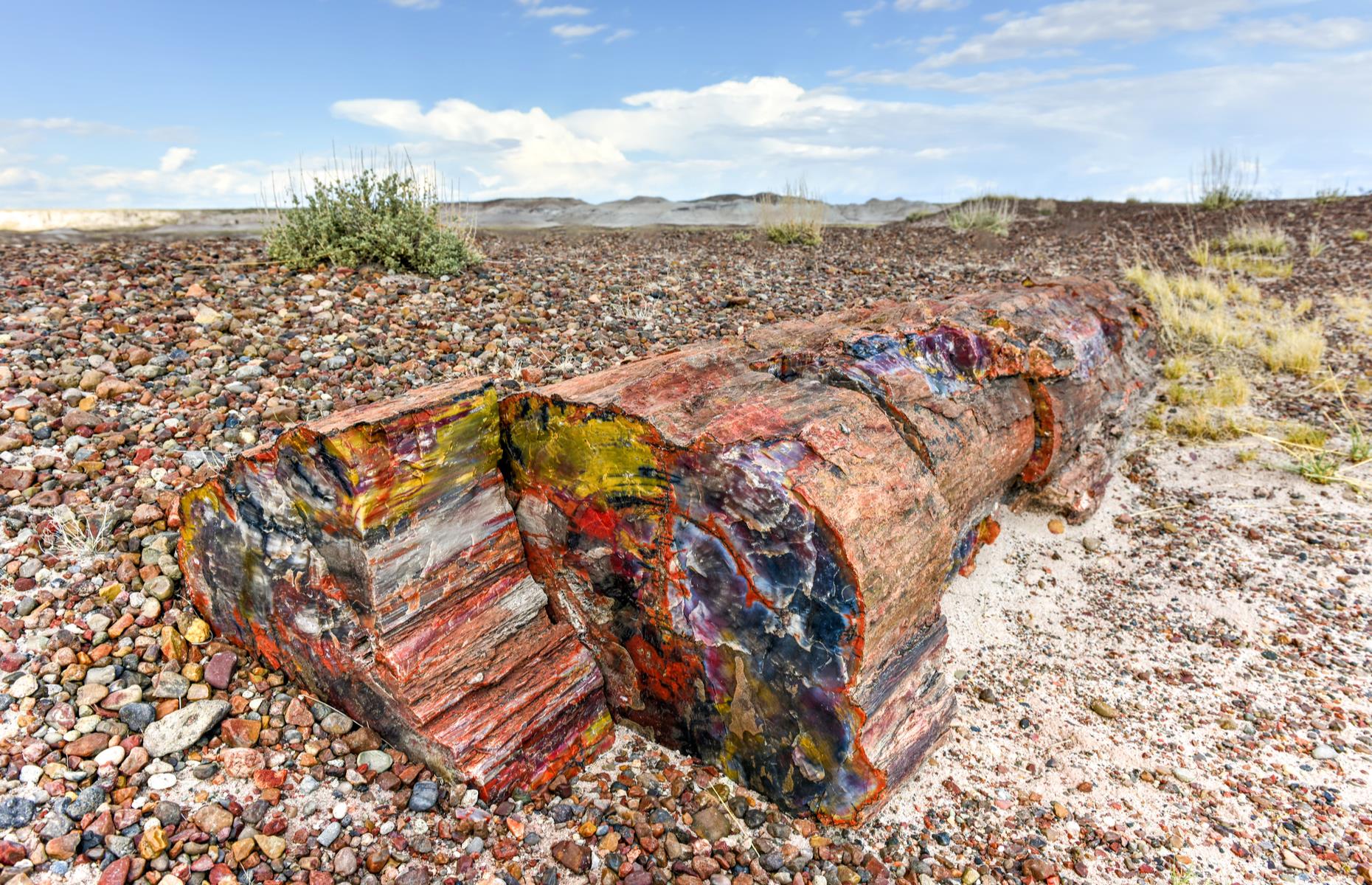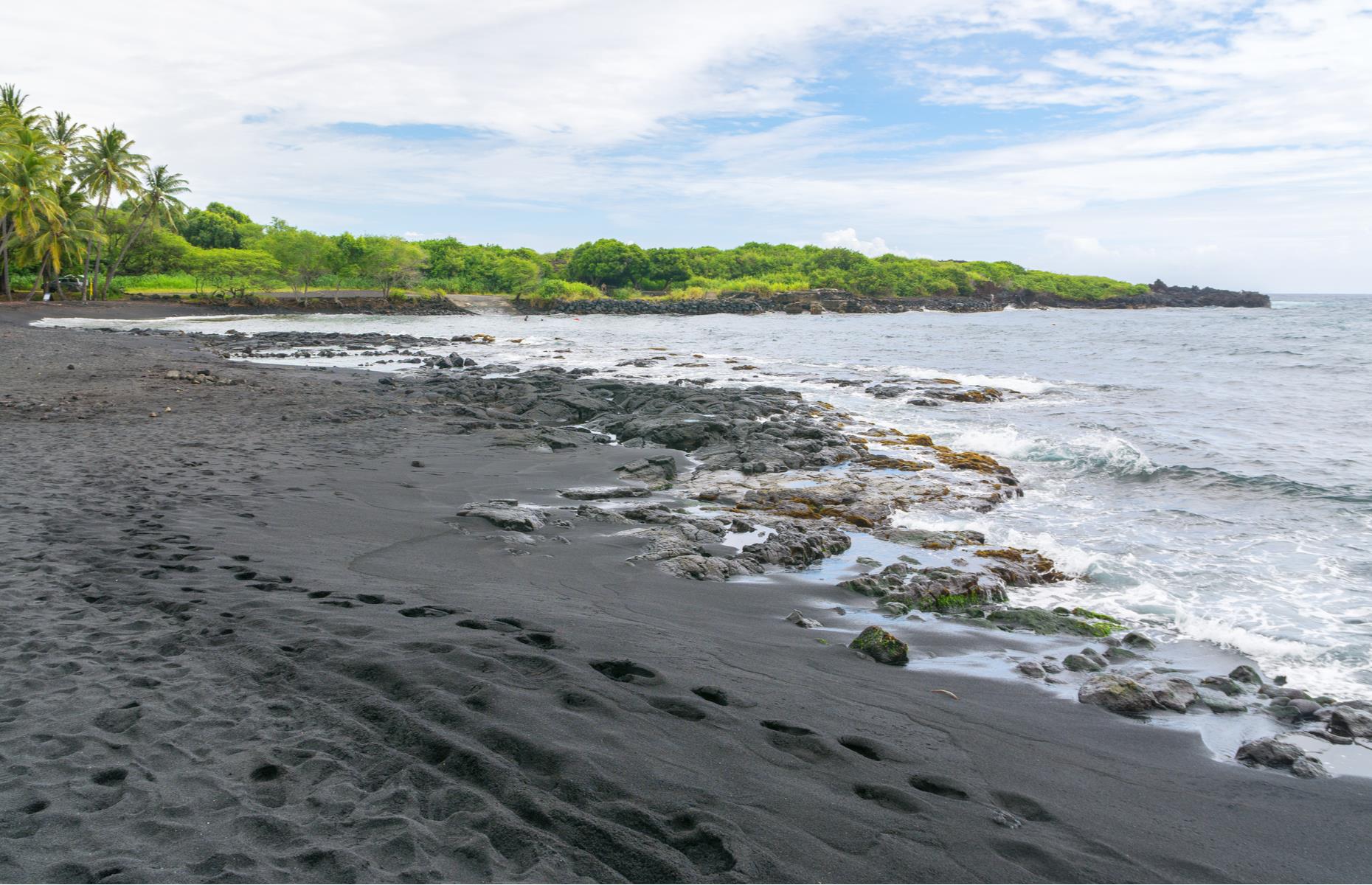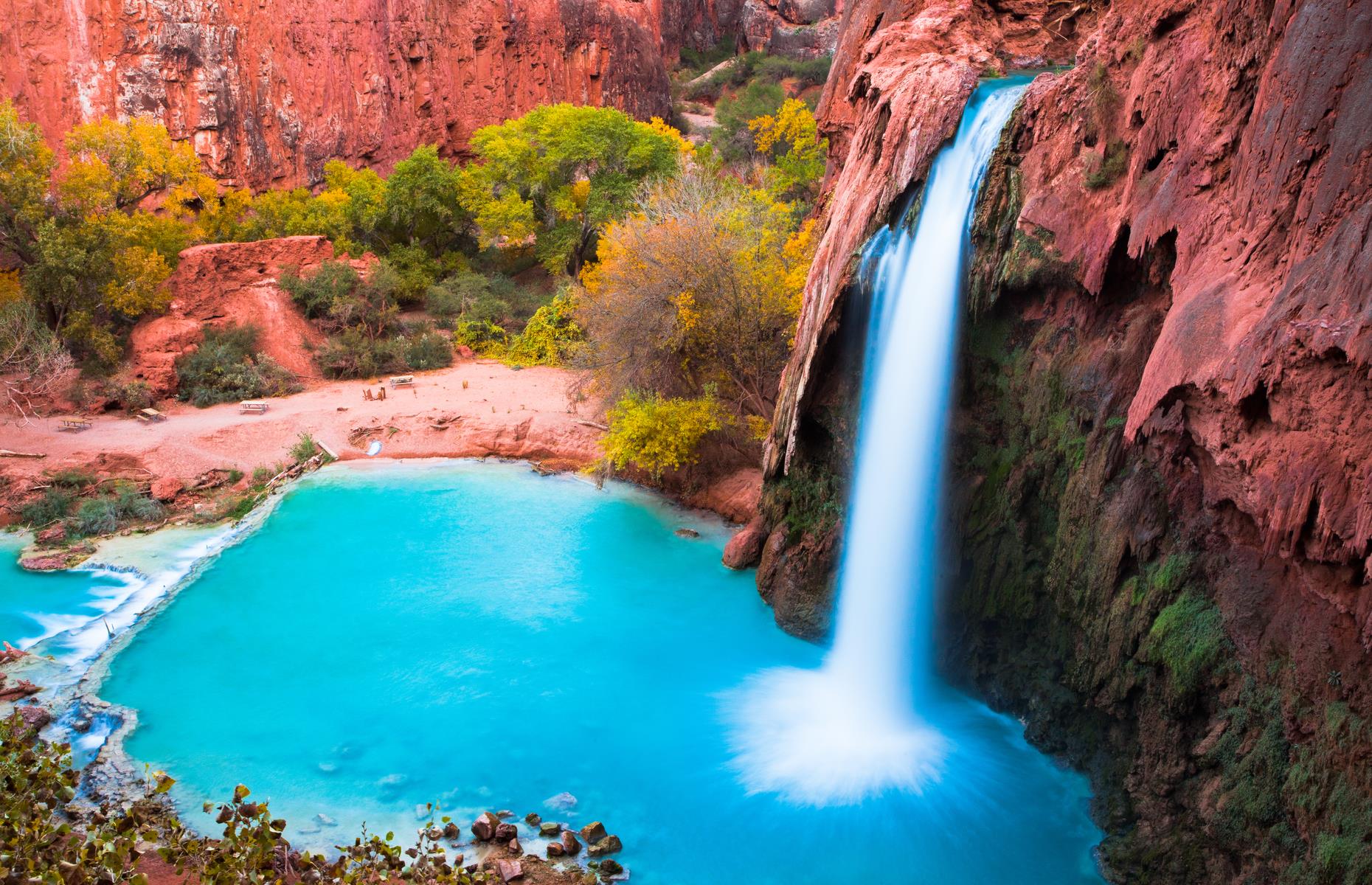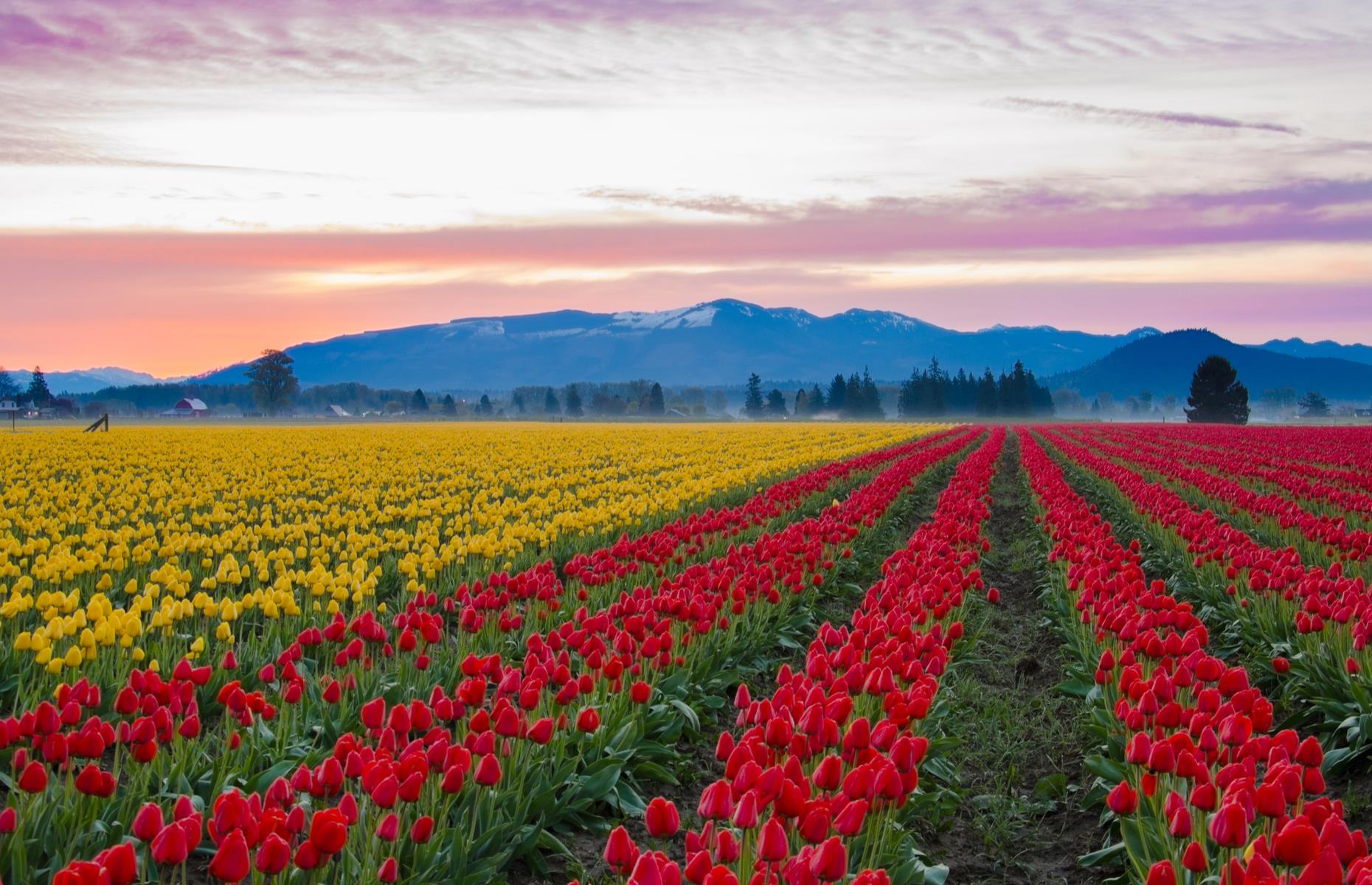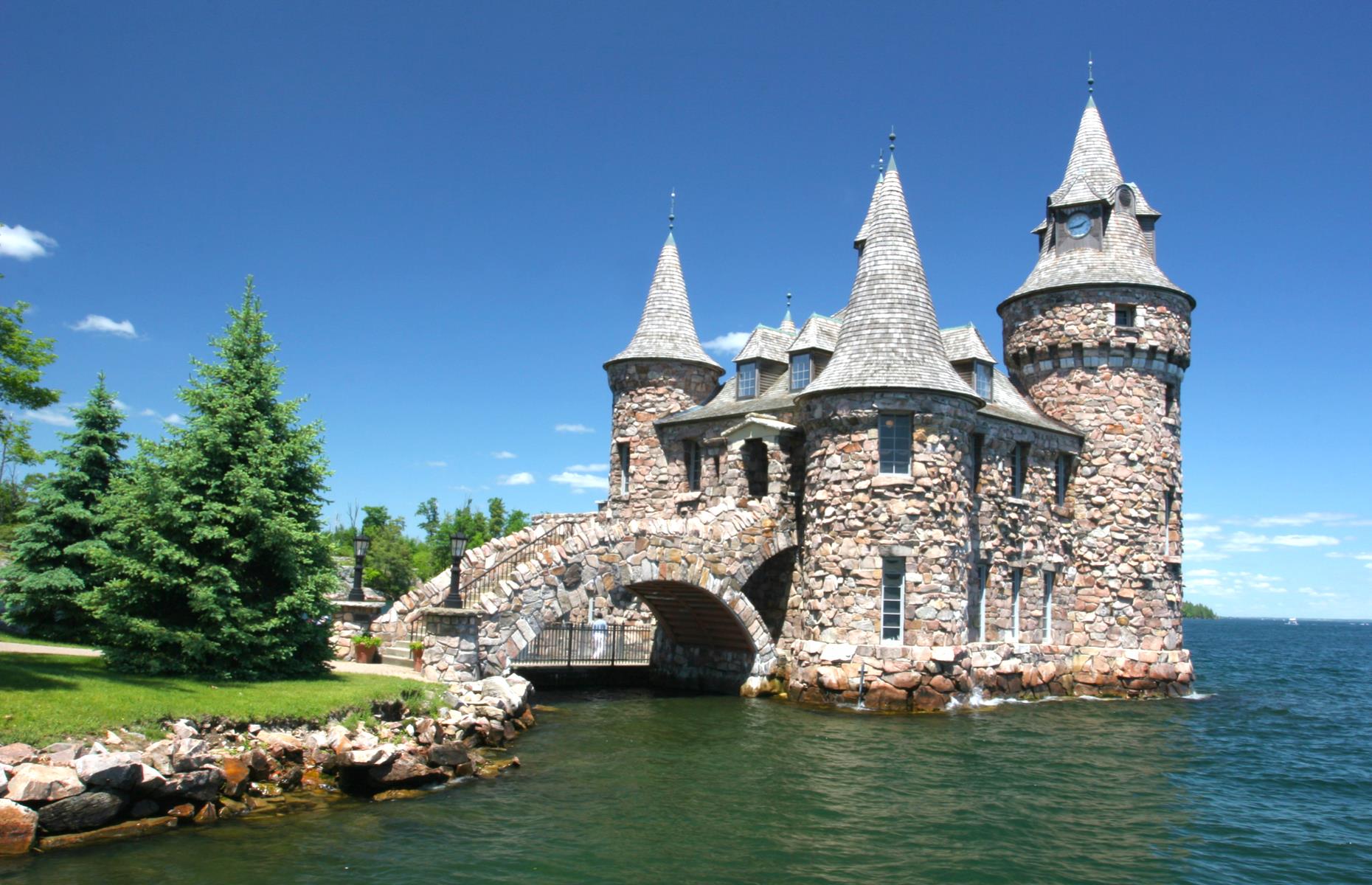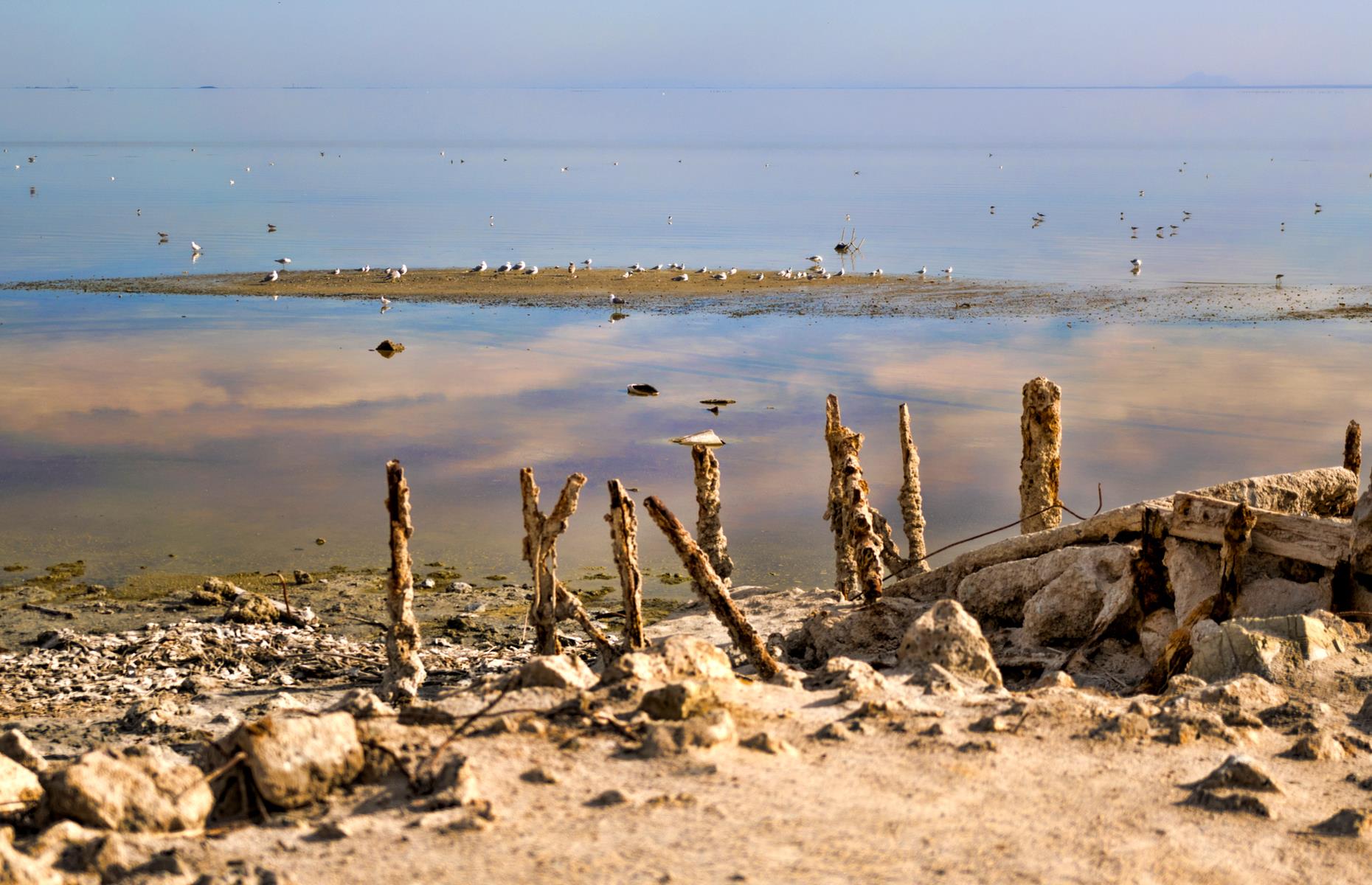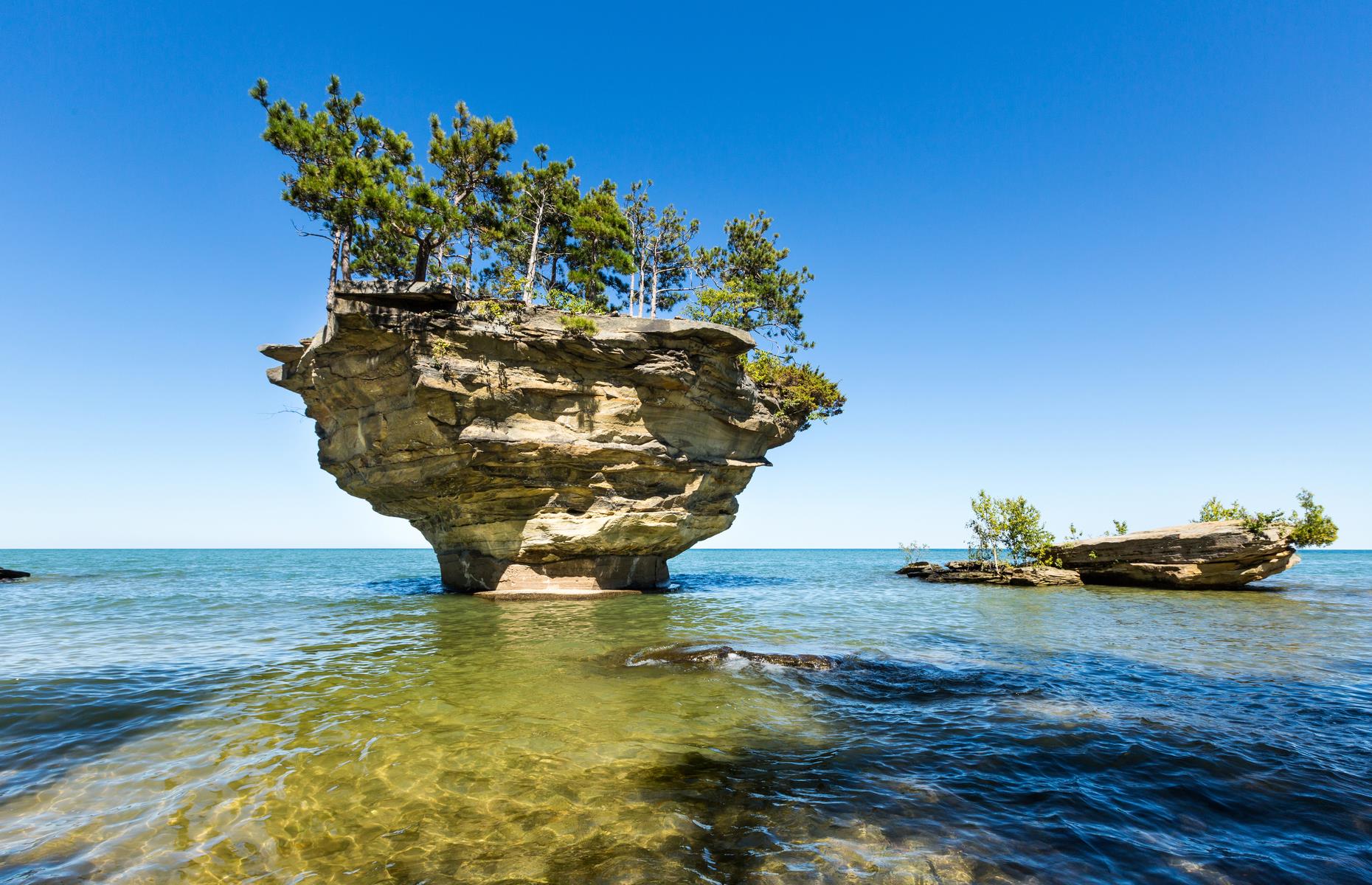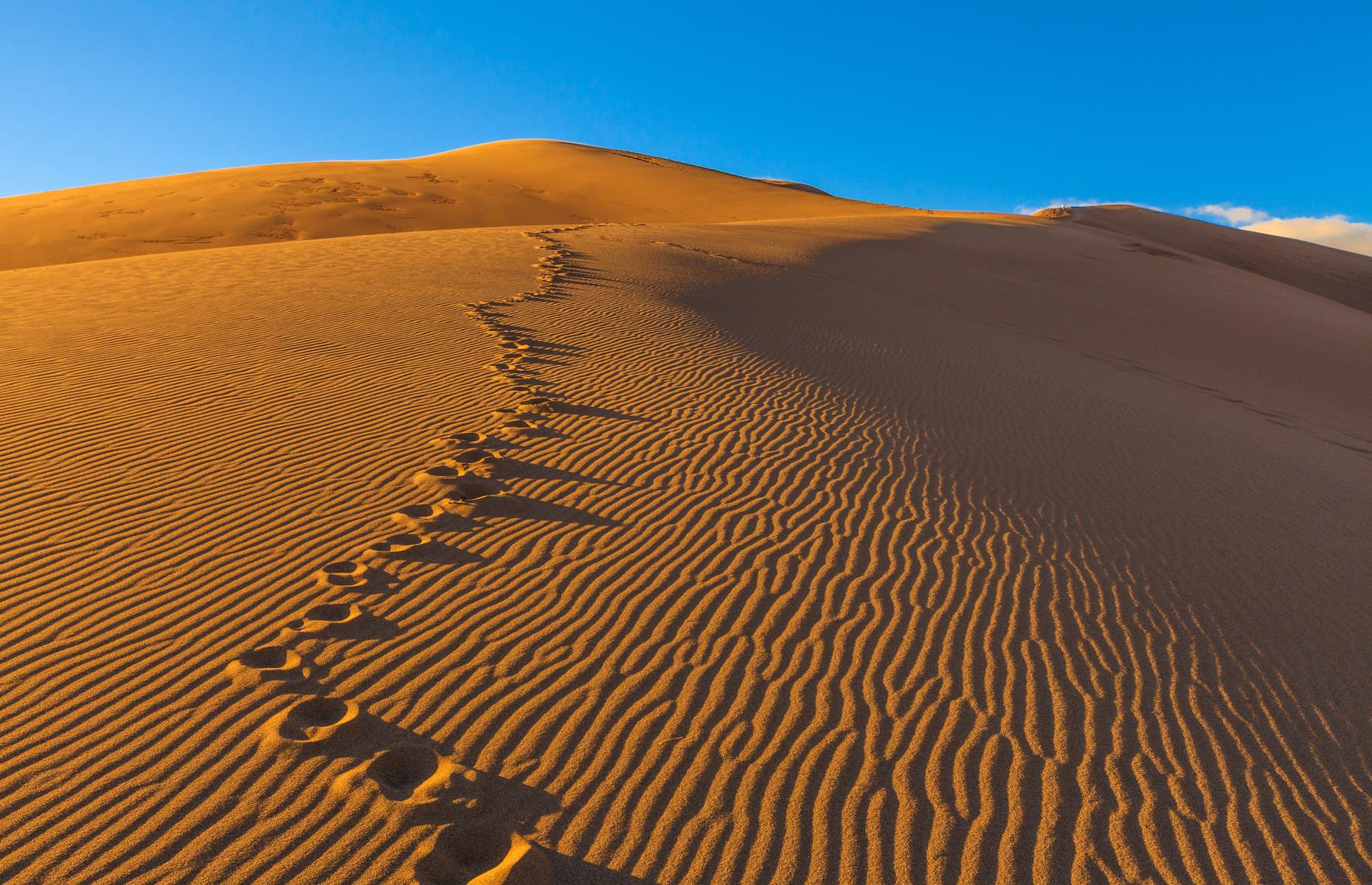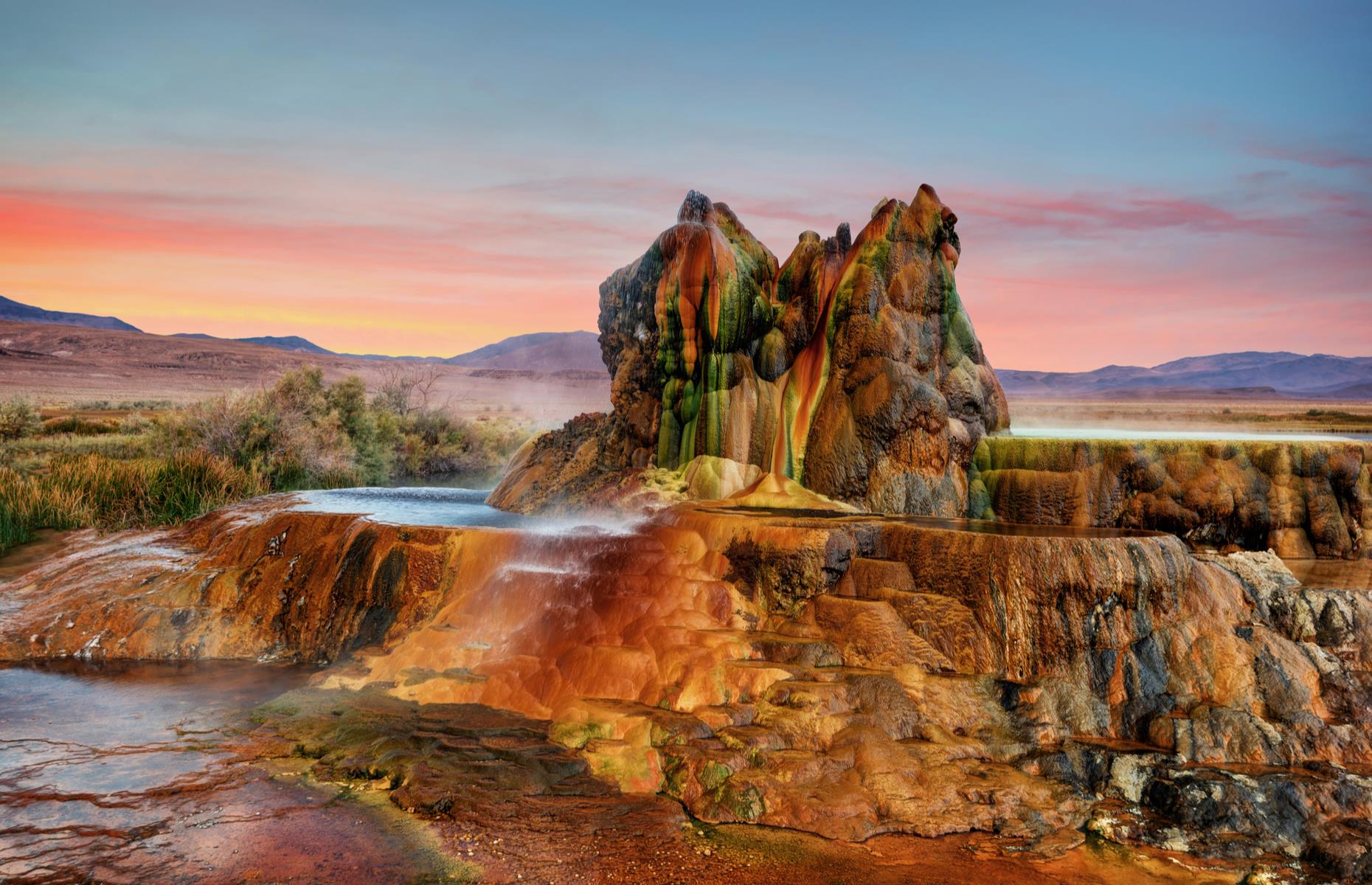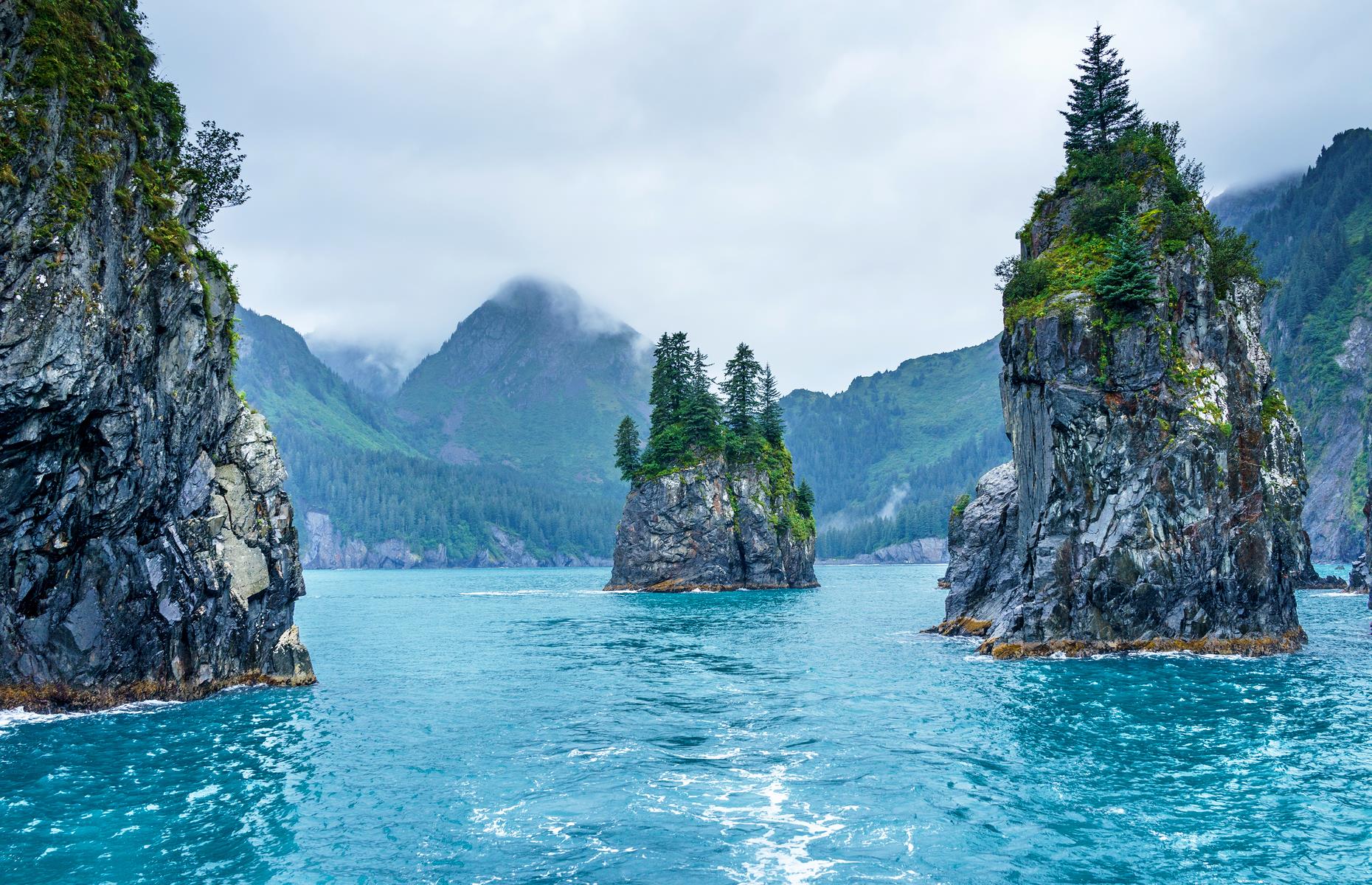 Surprising sights in the States
Alvord Desert, Oregon
Though it resembles Chile's Atacama Desert, this stark landscape can actually be found in the USA's notoriously green Pacific Northwest region. The cracked earth, fringed by mountains and punctured by natural springs, is situated in southeastern Oregon, spreading out for 10 miles (16km) one way and five miles (8km) the other. Get the best views by driving the Steens Loop Tour Route, which cuts through the surrounding Steens Mountains. 
Badlands National Park, South Dakota
It's hard to believe that these curious rock-scapes exist on this planet, let alone in the USA. Stretching over 244,000 acres, Badlands National Park is a world of peaks and prairie, where bighorn sheep and bison roam free, and hiking trails show off the best of the landscape. Popular routes include the Door Trail, a straightforward boardwalk loop that offers fantastic views of the badlands. Note that some locations are currently closed, check the park website for updates.
Helen, Georgia
This little town would look more at home in Germany's Bavaria than in northern Georgia, but you'll find it hidden away in the state's Blue Ridge Mountains. The town's half-timbered buildings, dinky shops and mountainous surrounds all add to the feel that you're on the Continent, while beer is very much the drink of choice. Helen's lively Oktoberfest has also been a key event for more than four decades and while the official 50th Oktoberfest celebration is postponed to 2021, check the website for details on other planned festivities this year. 
Sleeping Bear Dunes National Lakeshore, Michigan
Pillowy sand dunes drop down into the blue waters of Lake Michigan at this national preserve. The site protects a beautiful swathe of lakeshore in the north of Michigan's Lower Peninsula and, save for the lack of palm trees, it looks every inch the tropical paradise – not what you'd expect from the Midwest. Beyond the sandy bluffs, Sleeping Bear Dunes National Lakeshore also encompasses smaller inland lakes, shady wooded areas and a historic lighthouse. The preserve and beaches are open but some facilities are closed so please check before heading out. 
Rawah Wilderness, Colorado
The alpine Rawah Wilderness wouldn't look out of place in Switzerland or France, but its 78,000 acres are set within northern Colorado, creeping up to the Wyoming border. Around 76 miles (122km) of trails wind through the untrammeled landscape, passing granite peaks patched with snow, thick woodland and as many as 26 lakes. Wildlife-lovers should watch out for deer and elk too. Sadly the park is temporarily closed. Discover more of the world's most wonderful wildernesses here.
Firefall, Horsetail Fall, California
For much of the year, Horsetail Fall, which cascades over the eastern side of El Capitan in Yosemite National Park, looks like any other waterfall. But, come February, something magical happens. On clear nights, when the sun is setting and the light strikes right, the waterfall takes on a burning orange glow and spills over the mountain face like lava. Various hiking trails wind towards the falls, each one at least a mile (1.6km) in length. Yosemite National Park is currently open but reservations are required.
Cliff Palace, Mesa Verde National Park, Colorado
Tucked into the cliffs in the Mesa Verde National Park, you'll find Cliff Palace, the largest such dwelling in North America. Built by the Ancestral Puebloans between about 1190 and 1260 AD, this magnificent 150-room site is one of the most beautifully preserved ruins in the USA. Usually there are guided tours – although you'll need to be relatively fit as the hour-long walk involves a 100-foot (30m) vertical climb, stone stairs and ladders too. While tours are currently canceled due to COVID-19 there are stunning viewpoints from the Mesa Top and Cliff Palace Loop Roads.
Fall Creek Falls, Tennessee
This dramatic waterfall in the US could just as easily be in New Zealand – the cascade bears a striking resemblance to the country's famed Humboldt Falls. But these thundering waters have their home in eastern Tennessee in the eponymous Fall Creek Falls State Park. One of the greatest natural wonders in the country's east, the falls rush over tree-topped rock, crashing 256 feet (80m) into the lake below. There are more than 200 campsites here too, so you've no need to rush your adventures. Amazing images of the world's most stunning waterfalls.
Haleakalā National Park, Hawaii
These Mars-like landscapes exist in the remote Summit District of Hawaii's Haleakalā National Park. Here, the namesake Haleakalā, a gargantuan shield volcano, reaches 10,023 feet (3,055m), and brave hikers come to spot native flora and fauna and experience some of the best stargazing in the state. Elsewhere in the park, the Kīpahulu District complements the Summit with its waterfalls, greenery and rugged coastline. 
Sequim-Dungeness Valley, Washington
A quick glance and you might think this photograph was captured in France's Provence region – but, in fact, the Sequim-Dungeness Valley is in Washington state, north of Olympic National Park. The town of Sequim is aptly labeled the Lavender Capital of North America, and neat rows of purple characterize the surrounding valley's many lavender farms. Although the 2020 event was canceled, July usually brings with it the annual Sequim Lavender Weekend, so time your trip right for farm tours and street fairs.
The Palouse, Idaho/Washington
Bonsai Rock, Nevada
Cà d'Zan, Sarasota, Florida
This glittering residence was inspired by the palazzos of Venice and was built in the Venetian-Gothic style during the Roaring Twenties. It was the home of notorious circus master John Ringling and his family, and the eccentric character lived here right up until his death in 1936. Since then, the home has been donated to the state of Florida and has undergone extensive renovations. Today visitors can enjoy tours of the ornate space, peering into private bedrooms and sumptuous communal areas, and drinking in the tile-embellished terra cotta façade too. Please note there are some special arrangements for visitors during COVID-19.
Pfeiffer Beach, California
White Sands National Monument, New Mexico
This 275-square-mile (712sq km) desert in New Mexico's Tularosa Basin hardly looks as if it belongs on Earth, let alone in the USA. The dunes are made of gypsum sand, a rare mineral found in few places on the planet. Since gypsum sand (unlike regular sand) dissolves in water, it's a miracle to find it in such vast quantities – but this swathe of New Mexico has a climate dry enough to allow the grains to thrive. A ranger-led stroll at sunset is one of best ways to take in this most unique of landscapes but check the website for the latest availability. 
Mendenhall Ice Caves, Alaska
Glowing a cool blue, these stark ice caves could have been plucked straight from Scandinavia. Instead you'll find them some 12 miles (19km) from Alaska's capital, Juneau, carved into the 12-mile Mendenhall Glacier. To reach them is no easy feat as you'll need to hike across a vast ice field often scrambling over slippery rock faces on your approach. The ethereal caves are worth the effort though and as the glacier is sadly receding at a rapid pace, it is best to make the trip sooner rather than later. Discover more places under threat from climate change.
Multnomah Falls, Oregon
It's hard to believe this towering waterfall is just a 30-minute jaunt from Portland. Crashing over more than 600 feet (182m) of craggy bluffs, the two-tiered Multnomah Falls collect in a deep blue pool at the base. The best view over the falls is from Benson Bridge, built in 1914, and refurbished after a damaging fire – suspended 70 feet (21m) in the air, it's close enough to feel the spray. Please note that access is currently limited to the viewing area and historic lodge due to COVID-19 and face coverings must be worn. Check the website for updates. 
Holland, Michigan
It's not hard to see why this charming Michigan town is called Holland. Hundreds of Dutch immigrants settled here in the hope of making their fortune in the mid-1800s, and this heritage makes itself immediately known: expect windmills, striped tulip fields, Dutch-style architecture and a traditional clog factory where you can see shoemakers at work. With spring comes the Tulip Time Festival, when more than five million flowers carpet the town, and while the event this year was canceled the next is set for 1-8 May 2021. These American destinations feel like you're in another country.
Papakōlea Green Sand Beach, Hawaii
Luray Caverns, Virginia
These otherworldly caverns, the most extensive in the eastern United States, open out below the Shenandoah Valley's Blue Ridge Mountains. The sand-colored stalagmites and stalactites have sprouted over millions of years, and winding tunnels give way to echoing chambers. Most fascinating of all is Dream Lake: its 20 inches of water look much deeper due to the reflections on its glittering surface. There's also an organ that uses the rock formations to make sweet music. The caverns have reopened with new COVID-19 measures in place for visitors. 
Hamilton Pool Preserve, Texas
This natural swimming hole wouldn't look out of place in the Mediterranean – in fact it's just over 20 miles (32km) west of Austin. A 50-foot (15m) waterfall feeds the green pool, which was once entirely underground, before the sheltering limestone roof above it collapsed. The pool is usually a popular spot for a dip in the summer months, however, due to COVID-19 swimming is currently not allowed. You can access the site though by making a reservation.
Hoh Rainforest, Olympic National Park, Washington
The steamy rainforests of South and Central America are the world's most famous, but this lush swathe of trees in the Pacific Northwest gives them a run for their money. The forest sees up to 170 inches of rain each year, and the verdant canopy of Sitka spruces protects such species as Roosevelt elks and Pacific tree frogs. The rainforest is best visited in the dryer summer season. Check the website for updates before heading out.
Starved Rock State Park, Illinois
As the name might suggest, this park's winning feature is its dramatic rock formations. Starved Rock State Park is home to a total of 18 canyons, with waterfalls forming during springtime and after heavy rain. Its web of trails reaches across 13 miles (21km) and takes hikers past rocky gorges, wildflower-filled meadows and, in the winter, ice sculptures formed from frozen watery cascades. Now discover the most beautiful state park near you.
Glass Beach, California
Bonneville Salt Flats, Utah
White Pass and Yukon Route Railroad, Skagway, Alaska
This railway route touts itself as the most scenic in the world, and it's not hard to see why. The snow-dusted mountains, pink and yellow wildflowers and rambling hills appear almost Alpine. The railroad, whose construction began in 1898, instead rattles through Alaska towards Canada, leaving from the little city of Skagway. The White Pass Summit Excursion is the most traditional of routes, a 40-mile (64km) jaunt taking in the teetering peak of its namesake mountain pass. Trips look set to return during the 2021 season, with booking essential. 
Haiku Stairs, Hawaii
Nicknamed the Stairway to Heaven for good reason, this dizzying staircase lines Oahu's green Ko'olau mountains, and was built back in 1942 by the US Navy. Sadly, due to safety concerns, there are calls for the stairs to be demolished. The stairs, almost 4,000 of them, have been closed to the public for several years now and you'll face a hefty fine if you attempt to trespass on them. However, the (legal) Kulana'ahane trail, a challenging forested hike, offers decent views of the stairway while it remains. 
Castello di Amorosa, California
A castle such as this one could easily be found in Italy's wine regions but it has pride of place in California's Napa Valley instead. Influenced by the medieval fortresses of Tuscany, Castello di Amorosa makes Italian-style wine to match and has won plenty of awards for its offerings. Currently only outdoor experiences are available with booking essential. Don't miss our area-by-area guide to California's wine regions too.
Ice Caves at Apostle Islands National Lakeshore, Wisconsin
Apostle Islands National Lakeshore boasts all manner of natural wonders, from craggy rock formations and wind-battered cliffs to sandy strands – but none are more intriguing than the ice caves that form here each winter. The caves are accessible from a trail beginning at the Meyers Beach parking area and winding downwards (you'll walk up to six miles (9.6km) in total depending on how many of the caves you take in). Their opening times are entirely dependent on weather conditions and of course COVID-19 so check the NPS website if you're planning a visit. 
Painted Hills, Oregon
Leavenworth, Washington
You wouldn't expect to find this German-style village nestled at the foot of the Cascades Mountains, but downtown Leavenworth is a picture of Bavaria. Take in the Bavarian-style architecture, visit the colorful and quirky Nutcracker Museum (currently open with COVID-19 measures in place), before a hike in the mountains. Visit in October to experience Leavenworth's beer-soaked take on Oktoberfest – the next event is due to take place in 2021. Discover 40 of Germany's most beautiful towns and villages.
Bowling Ball Beach, California
Watkins Glen State Park, New York
The gorge in this state park is so picturesque it could have been carved by hand. Some 19 waterfalls exist in the Finger Lakes region, formed as a stream beats its way through the narrow, moss-covered glen. Trails hem each side of the gorge, following the water's path – the Gorge Trail (currently closed for maintenance) takes in the 50-foot (15.2m) Cavern Cascade, the most impressive of all the falls, on a 2.5-mile (4km) loop.
Jungle Gardens, Avery Island, Louisiana
While Louisiana may be known for its cypress trees and swamplands, this curious botanical garden is full of surprises. The semi-tropical preserve sprawls across 170 acres of the state's little-known Avery Island, and is filled with birdlife and familiar Louisiana critters such as alligators. However, the garden's hot pink camellias, bamboo forests and Japanese-style architecture will have you questioning where in the world you really are. The gardens are temporarily closed but check here for updates.  
Ah-Shi-Sle-Pah Wilderness, New Mexico
Midway Ice Castles, Utah
These undulating ice terraces look as though they belong in the Arctic. They're actually man-made, the vision of Utah-based architect Brent Christensen, who erects these icy towers in the city of Midway come winter. Each of the dazzling castles, with its hand-shaped turrets and tunnels, weigh around 25,000,000 lbs, and draw visitors from all over Utah and beyond.
Nāpali Coast State Wilderness Park, Hawaii
The rugged red and green rocks of Hawaii's Nāpali Coast State Wilderness Park look more suited to Mars than Earth. 'Na Pali' means "high cliffs", and the tallest mountains here soar to 4,000 feet (1,200m). The best way to take in the prismatic peaks is from the Kalalau Trail, a hardy, 11-mile (17km) route that rewards its hikers with a sandy beach at the end. The trail reopened in 2019 (due to damage caused by flooding) and online reservations are required in advance.
Voyageurs National Park, Minnesota
The aurora borealis are elusive wherever you go but, save from Alaska, the USA might not be the first place you think of catching them. Enter Voyageurs, one of the States' most underrated national parks, and prime Northern Lights spotting territory. If you're lucky enough to catch a display here, you'll feel as if you're beyond the Arctic Circle, but in fact you'll be in the northern reaches of Minnesota. By day, take advantage of the many hiking trails lacing the forested park. Check the latest opening times and camping information here. 
Palouse Falls State Park, Washington
Dominating this state park in southeastern Washington, Palouse Falls drop for about 200 feet (61m), puncturing the course of the Palouse River. The cascade itself, formed by floods during the Ice Age, steals the show, but visitors will also be in awe of the park's neatly circular pool and rugged canyon walls. A trio of scenic viewpoints offer fabulous vistas of the falls. Check the park website for updates.
Cumberland Island, Georgia
Wild horses roam Cumberland Island, the biggest of Georgia's barrier isles, at 18 miles (29km) long. It has windswept dunes and petrified trees, and a sprawling, unspoiled coast. Home to endangered loggerhead sea turtles – its tranquillity is such that you'll feel far further away than seven miles off Georgia's mainland. A ferry leaves the city of St Mary's from March through to November (booking is highly recommended) and the island offers hiking, biking and swimming opportunities, plus dark skies perfect for stargazing.
Thor's Well, Oregon
Caddo Lake, Texas
Texas' Caddo Lake could be straight from a fairy tale, its elegant cypress trees reflected in the water's ripple-less skin. The Span­ish moss draped across the branches make the waterways all the more ethereal. Take to the lake's 26,810-acre expanse, and paddle between the moss-cloaked trees, before jumping back on land to explore the depths of the forestland on foot (reservations are highly recommended). Overnight at one of the historic cabins perched on the lakeside. Now read more about America's most stunning lakes. 
Craters of the Moon National Monument and Preserve, Idaho
One of the lesser-known national preserves in the States, Craters of the Moon is a stark volcanic landscape of lava fields, caves, craters and cinder cones, formed over 1,500 years ago. Take a hike in this lava-warped park and you'll also see curious molds and mounds, the remnants of trees once overtaken by molten lava. The 0.1-mile Spatter Cone trail is one of the most popular spots in the park. Currently, all facilities, roads and trails are open, except for the caves and the North Crater Flow Trails but check the latest opening arrangements before you travel. 
Red Sand Beach, Hawaii
Solvang, California
A large windmill and Danish-style architecture characterizes this pocket-sized city in California, often called "Little Denmark". Time your visit for Danish Days, a lively festival celebrating the city's heritage (Solvang was founded by Danish settlers in 1911). The celebrations usually include traditional dance, music and food and have been an annual occurrence since 1936. Although this year's events had to be moved online due to COVID-19, the next are set for 17-19 September 2021. 
Hubbard Glacier, Alaska
The Hubbard Glacier is one of Alaska's most impressive. It's situated in the eastern part of the state, off the coast of Yakutat, and is a gargantuan six miles-plus wide and 400-feet (122m) tall at its highest point. The blue-hued beast is well-known for being "active", slowly advancing through the gulf, rather than retreating like many other of the world's glaciers.
Eternal Flame Falls, New York
Pictured Rocks National Lakeshore, Michigan
The Pictured Rocks National Lakeshore, with its coves and colorful cliff faces, is among the most beautiful spots in the Midwest. The secluded sea grottos wouldn't look out of place along the Mediterranean, but they've been hollowed out by Lake Superior. The vibrant Pictured Rocks rise some 200 feet (60m) above the lake, colored red, orange, blue and green by the minerals that have seeped into their surface. Check the website before planning a visit.
Mono Lake, California
A vast body of saltwater in California's Eastern Sierra, Mono Lake is around 70 square miles (181sq km) in total. Aside from the clouds reflected in its glossy expanse, the water is characterized by the so-called "tufa towers", craggy limestone stacks that rise from the lake's surface. Various expert-led tours of the area offer an insight into the local wildlife, and usually a guided canoe or kayak trip allows you to see the lake's rock formations up close, although these were canceled for the 2020 summer season. You can however still explore the region independently.
Misty Fjords National Monument, Tongass National Forest, Alaska
Wet and wild, Tongass National Forest is like nowhere else in the States. It's the largest area of national forestland in the USA, spreading across 500 miles in total, and is home to such wildlife as black and brown bears and killer whales. Of course, you'll only be able to explore a fraction so begin with the Misty Fjords National Monument, a vast wilderness area of lakes, mountains and forestland, best discovered by kayaking or flight-seeing.
Petrified Forest National Park, Arizona
This curious national park in northeastern Arizona is best known for its colorful petrified trees and its intricate rock formations. The park is a great spot for hiking: opt for the Giant Logs Loop, a half-mile wander that takes in the many fallen, fossilized trees, their rainbow cores glinting in the sunlight. The Rainbow Forest Museum in the south of the park is also a great place to learn about the site's history and geology. Check the park website before heading out.
Punalu'u Beach, Hawaii
Supai, Arizona
It's hard to believe that this secluded slice of America's backyard exists within the Grand Canyon (the second most-visited national park in the US). But it does. The Havasupai Tribe have lived in the village of Supai since AD 1300 and, in part down to the arduous eight-mile (12.8km) trek it takes to reach it, the area has stayed largely off the tourist radar. Those who commit to the hardy hike will be rewarded with waterfalls plunging towards eye-popping blue pools reminiscent of Turkey's Pamukkale. Visits are currently suspended due to COVID-19 with more information available here.
Skagit Valley tulip fields, Washington
The neat rows of tulips lining the fields of Skagit Valley are a near mirror image of those in the Netherlands. The area's annual flower festival usually begins each April, and sees this northwestern pocket of Washington bright with hundreds of bold tulips in sunset colors. Photo contests, bike tours and barbecues add to the fun that is due to resume in 2021.
Boldt Castle, New York
The USA is not known for its fortresses, but this European-inspired castle in New York's Alexandria Bay delivers. It was built in the early 1900s for millionaire George C. Boldt and his beloved wife, who passed during its construction, leading Boldt to abandon his extravagant project. With its Italian-style gardens and whimsical turrets, it rivals the many castles on the Continent for sheer fairy-tale factor. The castle can be reached by boat throughout the summer and fall, reopening in May for the 2021 season. Discover other fairy-tale castles you never knew existed in the USA.
Bombay Beach, California
Most visitors to America are au fait with ghost towns, but ghost beaches are another matter. Once a thriving resort area modeled on the French Riviera, Bombay Beach was all but destroyed by the ever-increasing salt levels of the Salton Sea, which killed off its marine life and frightened away tourists. Today some residents remain in the surrounding area, with the beach otherwise attracting photographers and film crews with its apocalyptic expanse. Discover the eeriest ghost towns in America.
Turnip Rock, Michigan
Twenty-foot-tall trees sprout from this unusual rock formation in Port Austin. Thought to resemble a turnip due to its squat shape and the generous greenery on its surface, the rock has been formed by the wear and tear of the waves over millennia. You can usually rent kayaks from the mainland and paddle out to see the structure (since much of its surrounding land is private, it's not possible to see it from the shore). The round trip is seven miles (11.2km), so best suits those with some kayaking experience.
Great Sand Dunes National Park and Preserve, Colorado
You'd be forgiven for thinking these vast, golden dunes were in the Sahara Desert but they're actually in Colorado, in the aptly named Great Sand Dunes National Park and Preserve. The loftiest dunes in North America, the sand mountains are framed by blue skies and flanked by snow-capped peaks – they're best explored on a sled or a sand board, or after dark when the inky sky above is flecked with stars.
Fly Geyser, Nevada
The kaleidoscopic Fly Geyser in Black Rock Desert is a unique sight indeed – but this rainbow wonder was actually formed by human error. In the 1960s, a geothermal energy company drilled on the site, in the hope of striking a usable power source. The water they hit was not warm enough for their purposes, but they failed to properly seal the opening they'd made. Today the geyser still spews searing water and steam, and the brilliant colors are formed by the algae it's covered in.
Kenai Fjords National Park, Alaska
At a quick glance, this bay, with its blue waters and sea stacks, could be in Southeast Asia – instead it's actually the chillier waters of Alaska's Kenai Fjords National Park. The product of millennia of erosion, these sea stacks can be found peppered across the park, from Aialik Bay to the craggy Chiswell Islands. They're home to seabirds such as cormorants and puffins, plus the park's resident bats. The best way to take them in is from a kayak on the water.
Jaw-dropping photos of America from above
Source: Read Full Article