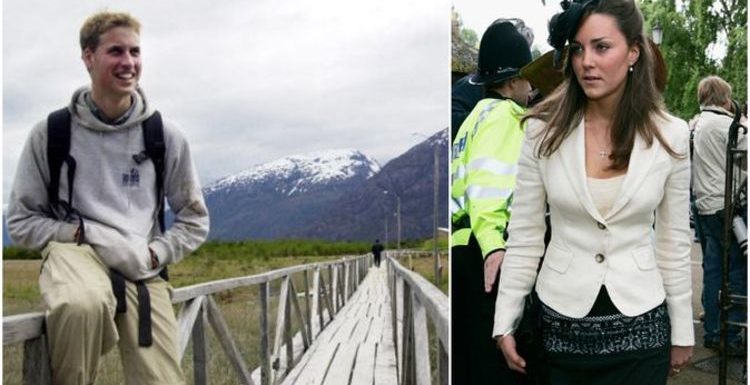 Prince William: Gap year friend on relationship with royal
We use your sign-up to provide content in ways you've consented to and to improve our understanding of you. This may include adverts from us and 3rd parties based on our understanding. You can unsubscribe at any time. More info
As teenagers across the country will be deciding whether to go to university straight away or take a gap year travelling, they may be inspired by the love story of the Duke and Duchess of Cambridge. The couple met at university having both taken a gap year at the same time to go travelling.
Both William and Kate participated in gap year programs abroad, as did Prince Harry.
After leaving Eton with two A-levels in 2003, Prince Harry embarked on his gap year.
He worked on a sheep farm in Australia and with Aids orphans in Lesotho, paving the way for the charity he later set up there.
The concept of a gap year started in the United Kingdom in the 1960s.
Young people often set off on gap year programs after finishing secondary school and before starting university.
However, over recent years there has been an increase in 21- to 23-year-olds taking a gap year after college.
To build on their degree and effectively continue their education, more students are participating in international education programs that combine volunteering with language study, homestays, and cultural immersion.
Although Prince William had travelled abroad with his parents, William took full advantage of his gap year opportunities and got involved in a number of international adventures.
He did lots of activities during the year, including preparing for survival exercises with the Welsh Guards in Belize, working as a volunteer with Raleigh International in Chile, working on a dairy farm in the UK, and visiting several countries in Africa.
In October of 2000, Prince William visited southern Chile for 10 weeks as a volunteer with Raleigh International.
He helped to construct walkways from log posts and taught English in local schools.
Prince William also raised enough money to support another young person on a Raleigh expedition who otherwise would not have been able to afford to go.
For two and half years in the mid-1980s, Kate Middleton lived in Amman, Jordan with her family when her father's work took them there.
Later, Kate took a gap year where she studied at the British Institute in Florence, participated in a Raleigh International programme in Chile, and crewed on Round the World Challenge boats in the Solent.
William's Raleigh International expedition was from October to December 2000, while Kate's was from January to March 2001.
The two met for the first time the following autumn at the University of St Andrews in Scotland, where they were both students.
William studied Geography while Kate did Art History.
Prince William later proposed to Kate while they were in Kenya, so their love of international adventures is clear.
Another royal known to have taken a gap year is Princess Beatrice. In 2008 she began an unpaid post at Selfridge's in London.
She also travelled around Australia, Brazil, Spain, Belgium, Switzerland, and the US before heading to Goldsmiths University in London.
Princess Eugenie, too, travelled around India, America, Thailand, and South Africa before attending Newcastle University.
Source: Read Full Article