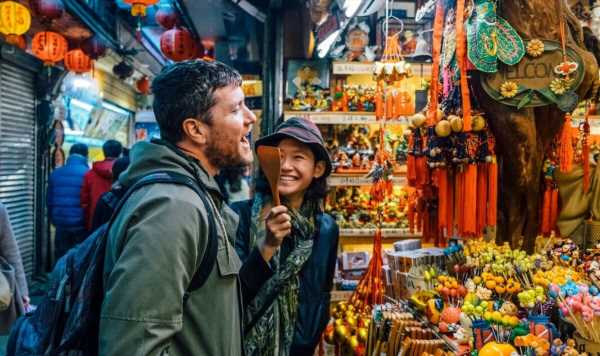 We use your sign-up to provide content in ways you've consented to and to improve our understanding of you. This may include adverts from us and 3rd parties based on our understanding. You can unsubscribe at any time. More info
Expat experts at William Russell found the world's safest city by looking at safety, resident happiness, LGBT+ inclusivity, top attractions and highest-rated hotels. A city in Asia topped the rankings this year.
World's safest city (William Russell)
Taipei, Taiwan
Tokyo, Japan
Prague, Czech Republic
Copenhagen, Denmark
Singapore, Singapore
Vienna, Austria
Lisbon, Portugal
Madrid, Spain
Sydney, Australia
Toronto, Canada
Taipei in Taiwan topped the rankings due to the low risk of mugging and a good record on LGBT+ rights.
Tripadvisor describes the city as a "bustling metropolis" with "shiny skyscrapers" and "ancient temples" side by side.
It said: "Spend your day taking in the view from up above at the Taipei 101 before shopping your way down the streets of Ximending (with a bubble tea in hand, of course).
"As night falls, eat your way across the numerous night markets. From the XXL fried chicken cutlets to the stinky tofu, the street food here is addictive and will leave you hankering for more."
The capital city of Taiwan has very low levels of crime according to Numbeo while very few people are worried about being attacked.
The majority of residents also feel safe walking alone at night while the risk of mugging or theft is also low.
British tourists will find plenty to explore in the 300-year-old city which blends Chinese, Japanese, Southeast Asian and American influences.
Tourists could start at the National Palace Museum to see one of the world's finest collections of Chinese art before visiting Dihua Street's lively markets.
The Longshan Temple, Huashan 1914 Creative Park and Taipei 101 are also top attractions for tourists.
Tokyo took second place and it's the perfect time to visit as Japan has recently reopened for tourists.
The Japanese capital was named the safest city in the world by the Economist Intelligence Unit and the risk of violent crime is low.
Tourists can find endless attractions in Tokyo including the Meiji Jingu shrine, the Imperial Palace and the Tokyo National Museum.
Prague was the safest city in Europe and is a fantastic budget holiday destination for British tourists.
It has very low crime rates and is equally beautiful in summer and winter. Many tourists travel to wander along the Charles Bridge and admire the Castle.
Prague was once known as the 'City of a Hundred Spires' because of its beautiful cathedrals and pointed spires.
Copenhagen was the only Scandinavian city to make the list and topped the rankings on happiness.
Source: Read Full Article