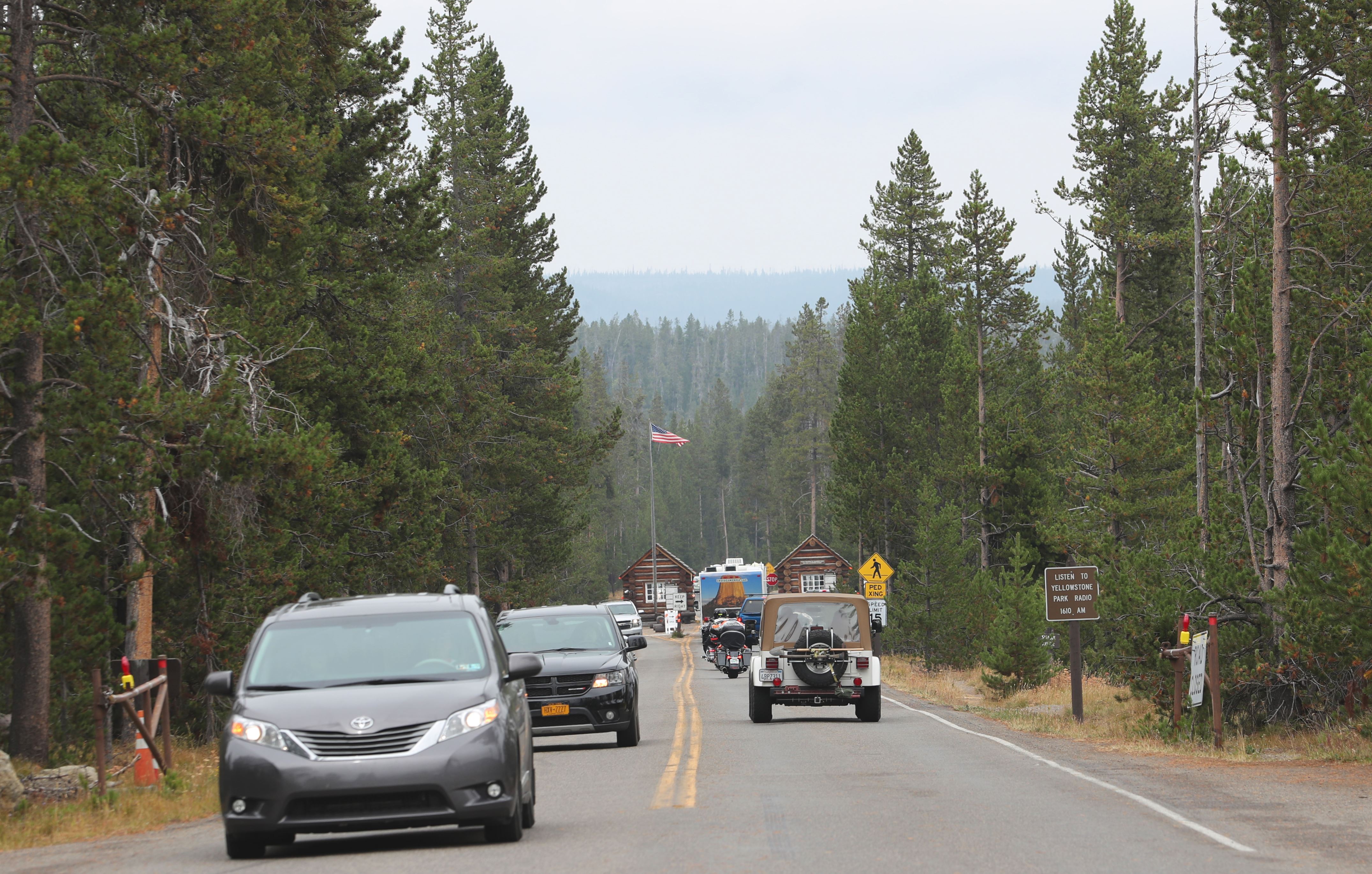 Each year in early December, Miami transforms into the place to be thanks to Art Basel Miami Beach and a handful of other international art fairs that have popped up over the years. But even if you can't make it to Miami this December, there's still plenty to do this winter in the city thanks to an exciting assortment of new food halls and hotels opening everywhere from Little Havana to South Beach.
Immerse yourself in Miami's world-class art scene
More than a dozen art fairs descend upon Miami in the first week of December each year. The main event—Art Basel Miami Beach—takes place at the Miami Beach Convention Center between December 6 and 9, 2018, with work from more than 200 modern and contemporary art galleries from around the world. But there's so much more to check out while you're in town. Art Miami and CONTEXT Art Miami are both happening December 4 to 9, 2018, at their new location in Downtown Miami with work from artists such as David Hockney, Yayoi Kusama, and Damien Hirst on display. Their more intimate sister fair, Aqua Art Miami, begins December 5 at the Aqua Hotel in South Beach, while the brand-new Faena Festival kicks off on December 3 in Miami Beach. 1901 Convention Center Drive, Miami Beach, $50, artbasel.com
See the largest Banksy exhibit ever assembled
Even if you miss Miami Art Week, there's still another exciting exhibit to check out this winter. After leaving Toronto, The Art of Banksy is making its U.S. premiere in Miami's Little Haiti neighborhood on December 1, 2018, and will showcase 80 works curated from private art collections through the end of February 2019. While there are tickets available at the door, book a timed entry ticket to save yourself the hassle of waiting in line or missing it if it sells out. If you feel iffy about spending more than $30 to see the work of an anti-capitalist artist, keep in mind that the exhibit has also pledged to give away 50,000 free tickets to at-risk-youth and charities in the Miami area to make sure it is accessible by all. 6301 NE Fourth Avenue, Miami, $36, banksyexhibit.com
Check in to Life House hotel group's very first properties
This December, a brand-new hotel brand founded by vets of Starwood and Sydell Group is opening its first two properties in Miami. The first-ever Life House hotel will open in Little Havana in early December with a rooftop bar, and the company's second property will come to South Beach by the end of the year with a laid-back beach cottage vibe. Each property will have its own unique designs, but both will feature accessible price points (think $149 or less) and include rooms with king or queen beds or bunk beds for groups traveling together.
After opening the two Miami properties, Life House—the first hotel chain to be backed by Silicon Valley firms instead of real estate investors—has rapid expansion plans with hotels in Brooklyn and Denver to follow soon after and 20 hotels under development by the end of 2019. lifehousehotels.com
Visit a magical garden at night
The Fairchild Tropical Botanic Garden in Coral Gables is best known for its collection of rare palms, ferns, and orchids. But from November 23, 2018, to January 6, 2019, you can visit the gardens after dark for a special exhibit that both kids and adults alike with find delightful. The NightGarden transforms the Fairchild into an illuminated wonderland with 10-foot-tall dandelions, a talking tree, and more. 10901 Old Cutler Road, Coral Gables, $28, thenightgarden.com
Eat at one of Miami's many new food halls
Miami is in the midst of a food hall explosion. Earlier in 2018, the Italian-inspired La Centrale opened in the Brickell neighborhood with more than five separate restaurants and bars, while a version of the St. Roch Market in New Orleans came to the Miami Design District with space for 12 vendors, including a cocktail bar, a coffee stand, and a banh mi shop. Up next? The Time Out Market Miami is slated to open in early 2019, while The Citadel in the Little River District and the Lincoln Eatery in Miami Beach are also in the works.
>> Next: Plan Your Trip with AFAR's Guide to Miami
Source: Read Full Article