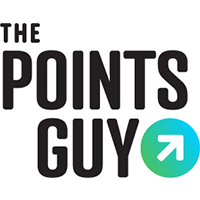 Editor's note: This is a recurring post, regularly updated with new information and offers.
One of my favorite things about working for TPG is hearing about everyone's extremely varied travel styles. Individual likes and dislikes lead us to our own sweet spots when making trip plans. Looking back on my family's hotel preferences, I realize that we almost never booked an entry-level hotel room. That got me to thinking about the reasons why. Though some things in our lives have shifted, this particular preference has stayed steady over time.
For more TPG news delivered each morning to your inbox, sign up for our free daily newsletter.
Back in the day, we yearned for space
My husband and I got married right out of college, and we moved to New York City. Money was pretty tight, and so were our living quarters. We lived in a tiny studio apartment in Chelsea and then we moved out of the city to the New Jersey suburbs. Even there, we had a small 1,100-square-foot starter home. (We lived in that "starter" home for 20 years!)
Between the two of us and two 50-pound fuzzy dogs, there wasn't a lot of room to spare. So, whenever we decided to visit friends or go on vacation, we'd do our best to book as large a hotel room as possible.
That's when we became fans of Hampton Inn & Suites. We still prefer that chain for low-key travel to see family and friends or when we're visiting a smaller town or city with few hotel choices. In fact, last year we met friends at the Hampton Inn & Suites Portsmouth Downtown in New Hampshire and had a fantastic visit.
The Hampton Inn product is consistent pretty much everywhere you go, and it almost always offers studio suites that have more square footage than an entry-level room, along with a sofa, chair and coffee table. Extras like a minifridge and microwave are nice too, but we are mainly after the extra space.
When we're not staying at a Hampton Inn, we opt for some of Hilton's higher-end properties. We've had good luck with upgrades as Diamond elites, and you can get that status just by holding the Hilton Honors American Express Aspire Card. (Here's what Hilton Honors elite status was worth in 2020.)
Staybridge Suites was another favorite of ours back in the day and it's still a great value. You can often book an affordable two-bedroom suite with a full kitchen, comfortable workspace and two full bathrooms. That's heaven when you only have 1.5 baths at home. This chain is also pet-friendly, so our dogs have stayed at a fair number of Staybridge Suites, too.
Because Staybridge Suites is an IHG brand, I became a fan of IHG Rewards Club points early on and still think the IHG Rewards Club Premier Credit Card deserves a spot in our wallets. After all, cardholders get the fourth reward night on every award stay. (This is TPG's take on what IHG elite status is worth.)
We often meet up with friends on the road
These days, we often travel to catch up with friends, whether it's former college roommates or colleagues or families like ours who are members of the Bearded Collie Club of America. In normal years, we appreciate having a larger room so we can host impromptu meet-and-greets or serve wine and aperitifs before heading out to dinner.
One of our favorite hotel brands for these gatherings is The Ritz-Carlton. Its hotels offer true suites with a separate bedroom (with a door) in addition to a spacious living area and most often a balcony or terrace.
Gallery: Inside the luxurious Swiss Alps resort where Asia's richest family reportedly stayed during the pandemic, a wellness retreat where suites cost up to $46,000 a night (INSIDER)
We carry the Marriott Bonvoy Brilliant™ American Express® Card because we appreciate the perks, such as the annual free-night certificate (for rooms costing up to 50,000 points) that arrives around the card anniversary. We also value the annual Marriott statement credits of up to $300 and the credit up to $100 for incidentals at The Ritz-Carlton and St. Regis properties.
Related: Which Marriott credit card is right for you?
We've outgrown small, cramped rooms
Today, our home life has changed. We've left New York City in favor of milder temperatures and a higher standard of living. We've gone from a 1,100-square-foot home to one that's four times that size. Now we're swimming in space, so when we go away, we really notice tight spaces. For that reason, we're still booking rooms beyond the entry-level options. We just appreciate having that extra space.
Points that are best for upgraded rooms
Because we enjoy booking upgraded rooms, we appreciate hotel loyalty programs that don't lock us into using points for entry-level accommodations. World of Hyatt excels in this arena. You can use points to redeem for standard rooms as well as Regency/Grand Club accommodations, standard suites and premium suites. You can also pay with points and cash or upgrade paid nights with points. Two summers ago, we did that at the Hotel du Louvre in Paris. We paid for a standard room and then paid 9,000 points per night for an upgrade to the Palais Royal Suite.
Related: How to redeem Hyatt points for upgraded rooms
If using Hyatt points for upgraded rooms appeals to you, you can focus on building your points balance with The World of Hyatt Credit Card. Or focus on earning Chase Ultimate Rewards points that transfer instantly to Hyatt with cards like the Chase Sapphire Reserve, Chase Sapphire Preferred Card or Chase Ink Business Preferred Credit Card.
Marriott Bonvoy also lets you book upgraded rooms with points, but it's more of a hunt-and-peck approach since you have to check availability at the hotel you're interested in. Sometimes you can find a great deal; other times the upgrade might not be worth the points. Only you can decide.
There are plenty of cobranded credit cards that will earn you Marriott points, including:
Marriott Bonvoy Brilliant™ American Express® Card
Marriott Bonvoy Business™ American Express® Card
Marriott Bonvoy Bold Credit Card
Marriott Bonvoy Boundless Credit Card
Chase Ultimate Rewards points can also be transferred to your Marriott account.
Hilton Honors offers both Standard and Premium room rewards. The Premium awards, however, are often quite pricey. For example, at the Arizona Biltmore, A Waldorf Astoria Resort, a standard room reward for an entry-level room is 80,000 points per night. Several premium options are also available, including a Cottage Room with a patio and firepit for 199,000 points per night.
Related: How to redeem Hilton points for upgraded rooms
Bottom line
Forgoing entry-level hotel rooms works for us, and it's been our M.O. for years. But that doesn't mean it's the right travel pattern for anyone else. I have friends who never spend a dime more than they have to on hotel accommodations and don't see the need for more square footage on the road. That's cool too, and it works for them.
Looking for more points hotel advice? Check out these resources:
Best top-tier hotel elite programs for family travelers
Best hotel credit cards of 2020
The 10 best hotel chains for families
How to get free hotel breakfast
Featured image courtesy of Kings Camp
SPONSORED: With states reopening, enjoying a meal from a restaurant no longer just means curbside pickup.
And when you do spend on dining, you should use a credit card that will maximize your rewards and potentially even score special discounts. Thanks to temporary card bonuses and changes due to coronavirus, you may even be able to score a meal at your favorite restaurant for free. 
These are the best credit cards for dining out, taking out, and ordering in to maximize every meal purchase.
—
Editorial Disclaimer: Opinions expressed here are the author's alone, not those of any bank, credit card issuer, airlines or hotel chain, and have not been reviewed, approved or otherwise endorsed by any of these entities.
Source: Read Full Article