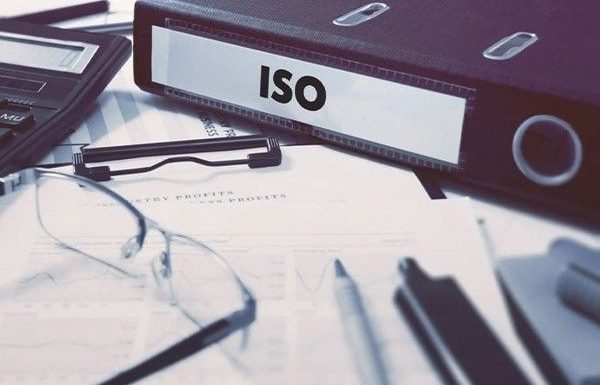 International Organization for Standardization (ISO) publishes specifications for procedures, systems, services, and products through which they can measure up to international levels of excellence. The goal of standardisation is to streamline product/service creation in different industries to ensure consistency in quality and safety. Organisations benefit from ISO standards as they help to reduce costs by improving their existing systems and procedures.
Is ISO certification mandatory in Australia?
ISO certification for industries in Australia is beneficial as it assures the efficiency and effectiveness of their products or services. Moreover, ISO standards provide a strong foundation for companies to develop their regulations per national and international standards, helping them save time and reduce obstacles to international trade. Almost all organisations benefit from ISO certification regardless of size or industry. Examples of some industries that require ISO certification in Australia include construction companies, engineering businesses, manufacturing facilities, technology services, hotels and hospitality, health care providers and community services. However, since there is a variety of ISO certifications, industries can choose the type of ISO certification they want per their organisation's objectives.
Privileges of ISO certification for industries in Australia
ISO certification provides a plethora of benefits. From a generalised point of view, ISO certification helps to take companies to another level as they enhance the efficiency of the processes. It also helps to minimise work-related risk and environmental threats. Cost-saving is a byproduct of applying the ISO recommended guidelines as it creates a balanced use of energy and resources. Additionally, by applying the ISO recommendations, organisations can meet and fulfil their customers' requirements. Broadly speaking, ISO recommendations helps to maintain the environmental, health and safety parameters. However, certain ISO specifications focus on specific domains of the management system. By acquiring the ISO certification within that domain, the industry can achieve particular outcomes that may align with the organisation's objectives. For example, any organisation actively trying to reduce its carbon footprint or environmental impact would benefit from acquiring the ISO14001 certification. The recommendations outlined in ISO 14001 help organisations enhance their environmental performance by effectively using resources and utilising a lean approach to waste management.
Who need ISO certification? From ISO 9001 and ISO 45001 to ISO 27001
Similarly, any organisation that wishes to create high-quality goods or services would benefit from acquiring ISO 9001 certification. The ISO 9001 certification helps organisations meet the needs of the stakeholders and customers by providing a framework that ensures consistent quality in their goods or services. Furthermore, if an organisation wishes to reduce insurance premiums, it would benefit from acquiring ISO 45001 certification. The ISO 45001 recommends standards for occupational health and safety protection where risks can be identified and eliminated or minimised before they can become hazards. Additionally, ISO 27001 certification is helpful for any industry that wishes to secure its data. The information management system outlined in the ISO 27001 certification prevents data misuse. If you are interested in ISO 27001 and want to know more about its necessities; we suggest you to read ISO 27001 requirements article.
What industries require ISO certification based on their own domains?
Some ISO certifications are industry-specific. For example, ISO 13485 provides a framework that helps implement a quality management system for organisations that deal with medical devices. The recommendations outlined in this standard help in quality maintenance in the manufacturing, transportation, storage and retail phases.
Many industries acquire ISO certification in different domains as it allows them to gain credentials for the business, mitigate liability and compliance risk, and run a leaner and more responsive operation.
ISO certification for construction companies
ISO standards allow the construction industry to become more effective and efficient by establishing internationally agreed-upon manufacturing and design specifications. That is one the most important reasons why ISO 9001 process is very important among successful managers. ISO recommendations cover every component of the construction project from the base to its roof. ISO standards allow the construction industry to test different technologies and innovations which allow the industry to respond to local and global challenges related to climate, demographic evolution, natural disasters and resource availability. ISO standards have recommendations for structures, building materials and products, energy performance and sustainability, fire and fire fighting, lifts and escalators, heating, cooling, timber, cement, lighting and information management in construction.
Why does a company need ISO certification?
Hence, depending upon the organisation's objective, companies can select ISO certification, which helps them acquire desired quality outcomes. For example, when discussing sustainability, ISO 21930 focuses on sustainability in civil engineering works by establishing core rules for environmental protection declaration of services and products. It also highlights good practices for environmental communications and claims within the construction sector. Similarly, when talking about fire detection and alarm systems, ISO 7240 defines the testing specifications, performance and functions of alarm systems and types of fire detection equipment.
Therefore, in conclusion, the benefit of ISO certification for construction companies is that it provides a proactive framework for preventing and responding to incidents. It also helps in establishing quality through manufacturing specifications. This is why many companies consider ISO certification an investment as it helps to enhance the business's reputation both in the eyes of the consumers and the other stakeholders. ISO standards give potential clients confidence in the construction company by providing reassurance that the building and related structures have been built according to internationally agreed safety and quality standards. It also helps to ensure the other stakeholders that the project built by the construction company, works as functionally intended, helping the construction company gain a competitive advantage, especially when competing for tenders.
ISO certification for tender contracts; 3 helpful ways for companies
Tender bidding is a cutthroat market. Even the slightest variation can make or break a bid. Therefore, many applicants try different strategies to give them a competitive edge. Here, having an ISO certificate helps companies in three ways. Firstly, it ensures the contractors that the applicant's products and services follow the internationally agreed-upon quality and safety standards. Secondly, it helps clear the first barrier to entry as many contractors ask for ISO certification as an inclusion criterion. Lastly, the ISO recommendations can be utilised as a framework to answer the questions in the Pre-Qualification Questionnaire (PQQ).