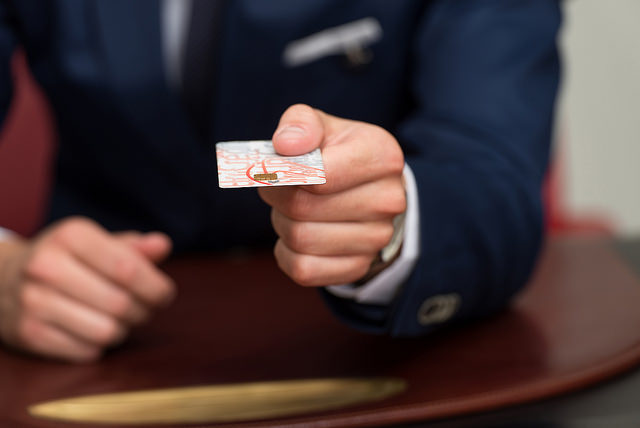 Welcome to Oymyakon, the world's coldest village
There's cold, and then there's Oymyakon cold. Temperatures in the world's coldest permanently inhabited place have dropped below -71 Celsius, with average January temperatures sitting at around -50 C. Photographer Amos Chapple travelled to this frigid village on the Siberian tundra to document what life is like for the 500 hardy souls who live there, and after defrosting his camera was able to capture some incredible images.
The "Road of Bones"
The mercury hovers at -50 C along the P-504 (R504), the Kolyma Highway, which connects Oymyakon to Yakutsk. The route is known as the "Road of Bones" because its foundations contain the remains of forced labourers who died building it during Joseph Stalin's rule. "The landscape had none of the bleakness you expect of Siberia," Chapple says. "Clean white hills rippling away in all directions."
A frigid fill-up
A filling station along the 928 kilometres of icy road between Yakutsk and Oymyakon. For local truck drivers, "a flamethrower for thawing drive-shafts is just another tool in the toolbox," Chapple recalls.
Better make it quick!
A toilet on the tundra at a filling station en route to Oymyakon. "Fact of the trip: Reindeer love frozen pee," Chapple says. "They root it out of the snow and slurp on it like a big salty Popsicle."
Oymyakon at dawn
A plume of smoke rises from the heating plant that makes the village liveable in winter. Chapple says he was only wearing thin trousers when he first stepped out into -47 C temperatures.
Fuel to burn
A digger delivers fresh coal to the heating plant in Oymyakon. Located at about the same latitude as Yellowknife, NWT, the village gets just four and a half hours of daylight in the dead of winter.
"The Pole of Cold"
A Communist-era monument marks the record-breaking temperature of -71.2 C recorded in the village in 1924. It reads: "Oymyakon, the Pole of Cold."
The only place in town
The sole shop in Oymyakon, where the average winter temperature is -45 C. Better hope the shop sells hot chocolate!
Running to the restroom
Alexander Platonov, a retired teacher, prepares to dash to the outdoor toilet at his home in Oymyakon. "Once you notice someone interesting, and they notice you, you've got two seconds to ask for a picture," Chapple advises. "If you hesitate it gets awkward, and the chances they'll say 'no' go way up."
Get a mooo-ve on
Farmer Nikolai Petrovich waters his cows at a patch of thermal water at the edge of Oymyakon. The village's name is said to mean "non-freezing water."
Puppy love
A resident of Oymyakon shows off an East Siberian Laika puppy. This part of Russia "is full of animals that live their whole lives outside in the extreme cold," Chapple recalls.
Cold paws
A young East Siberian Laika in Oymyakon
Keeping the engine running
A man leaves his van and walks into Oymyakon's only shop as paper waste is burnt in a 40 gallon drum
Hurry up inside!
Cows walk back to their sheds after watering in the thermal spring
Source: Read Full Article