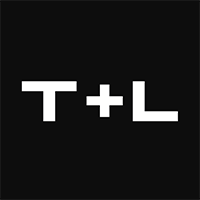 One of Mexico's most popular tourist regions plans to begin charging foreign visitors a new $10 tax starting in April 2021. 
The tax is meant to help offset a decline in overall tourism spending in the state, the Riviera Maya Times reported. Quintana Roo is located on Mexico's eastern Yucatan Peninsula and is home to popular destinations including Cancun, Cozumel, Isla Mujeres, and the ancient Maya ruins in Tulum. 
Tourism accounts for a significant chunk of the state's revenue. Some tourism operators say they fear the new tax could push tourists to consider other vacation destinations, but Mexican government tourism officials don't expect the $10 fee to deter travelers. 
Gallery: Inside the luxurious Swiss Alps resort where Asia's richest family reportedly stayed during the pandemic, a wellness retreat where suites cost up to $46,000 a night (INSIDER)
The region has seen a recent uptick in tourism from the United States and is one of few foreign locations open to American travelers. Tourism to Quintana Roo from the U.S. is up 23% from 2019 with more than 100 flights a day from the U.S. landing in Quintana Roo, The Washington Post has reported. 
It's a region that's known for its partying, and one U.S. traveler described her recent visit for an art festival as "Burning Man on the beach" to the Post. "There was just an amazing energy," Alexandra Karpova told the paper. "People were just so thirsty to be together. It was like, 'We're free again.' "
Quintana Roo has reported more than 15,000 cases of COVID-19 and more than 2,000 deaths. Mexico as a whole has reported more than 1.3 million cases of COVID-19 and nearly 120,000 deaths.
Meena Thiruvengadam is a Travel + Leisure contributor who has visited 50 countries on six continents and 47 U.S. states. She loves historic plaques, wandering new streets and walking on beaches. Find her on Twitter and Instagram.
Source: Read Full Article