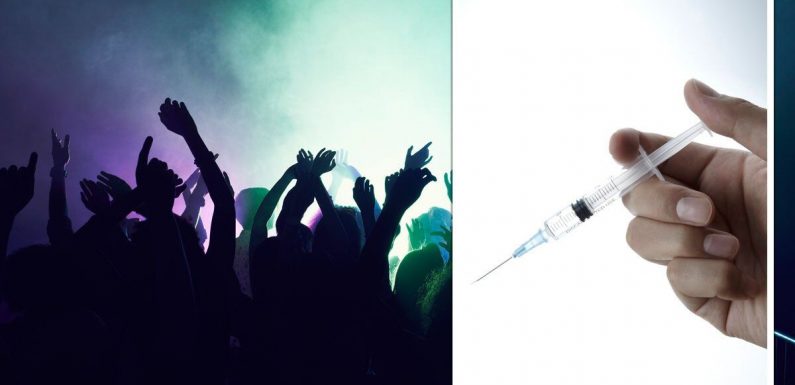 Woman in hospital after drink 'spiked' at nightclub
We use your sign-up to provide content in ways you've consented to and to improve our understanding of you. This may include adverts from us and 3rd parties based on our understanding. You can unsubscribe at any time. More info
Spain is a popular, fun summer destination, known for sun, sea and sand galore. However, there have been recent reports of some extremely unsavoury activity in nightclubs.
Being vigilant on holiday is absolutely crucial, particularly when out and about at night.
But sadly women are having to be extra aware of their surroundings as reports surface of women being injected with drugs on nights out.
Popular holiday hotspot Ibiza has been named as an area this is taking place, as well as other parts of the mainland.
Cases have been reported in Navarra, San Fermín and Catalonia, with 17 complaints being made within just a few days.
Yet this problem is not exclusive to women in Spain, with identical instances occurring in countries including Switzerland, France and the UK.
A Spanish women reported one case to the Civil Guard, which is one of two national police forces, according to local reports.
Victims so far have typically been women under 30, however at least one male has been injected with drugs.
Liquid ecstasy – or GHB (gamma hydroxybutyric acid) – is usually used in these attacks because they disappear without a trace.
The drug can be administered orally, and there have been instances where predators have diluted these into victims' drinks.
However, injecting said drugs has gained popularity more recently.
The arms and legs are likely to be targeted.
Those injected can expect to feel the effects 15 minutes after they are pricked by a syringe, one source explained.
Some women who have endured the scary attack have taken to social media to share their symptoms to raise awareness and understanding of this danger.
Some symptoms can include dizziness, vision and memory loss, inability to speak, numbness in the arms or legs, drowsiness, loss of consciousness and a rapid heartbeat.
In Andalusia, police have confirmed they are investigating six complaints of the unwanted injections, including a 22-year-old French woman who said she was sexually abused after a night out in Malaga.
She said that she left the club with a man and went back with him to his apartment.
She believed she was drugged and attacked "when defenceless", waking up in the morning with two puncture wounds in her arm.
In Cordoba, police are investigating four possible attempts of injecting unwanted substances at a fairground.
In Catalonia, there have reportedly been up to 20 complaints in nightclubs in Barcelona and Lloret de Mar.
The National Police of Cantabria are also investigating the punctures of five people who attended a beach festival in Santander.
Montserrat Escudé, a spokesperson for Los Mossos police, said they were investigating the new "phenomenon" intensely, as it creates "social alarm" and "anguish" surrounding nightlife.
One young woman who saw a man with a syringe in his hand before a friend was pricked shared her experience on social media.
She spoke about her evening, which she said changed dramatically from "a night out with friends" to a "nightmare".
She expressed the importance of making it "visible" because "there is little else we can do".
The woman explained that it could have been anyone, and that the instance has made her afraid and unable to forget.
Additonal reporting by Rita Sobot.
Source: Read Full Article