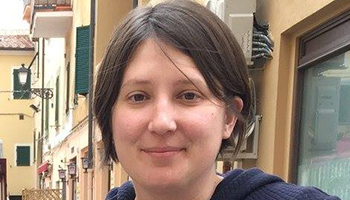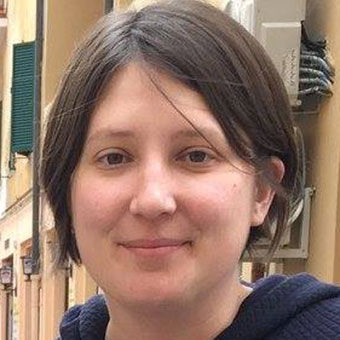 I've never experienced a vacation product quite like Star Wars: Galactic Starcruiser, Disney's new Star Wars-themed hotel. Well, it's kind of a hotel. It's also part theme park visit, part cruise and part interactive theater.
But perhaps most importantly, it can represent a lucrative commission check for travel advisors — and some happy clients, if you send the right ones.
Disney hosted me in February for a stay on the Halcyon, a hotel themed to be a luxury space cruise ship. Guests are immersed while "aboard" the Halcyon, with no real touch points to the outside world. Here are my most salient takeaways for agents.
Read Jamie Biesiada's review of the hotel: Disney sends Star Wars hotel guests to another dimension
Do your homework
You have to talk the Star Wars talk with clients on this one. 
If you're not familiar with the franchise, I'd recommend watching the nine core movies that make up its main storyline (Episodes I-IX; to watch them in the order they were released: 4, 5, and 6; then 1, 2 and 3; and, finally, 7, 8 and 9).
Bonus points if you check out the newer Star Wars content on Disney+, "The Mandalorian" and "The Book of Boba Fett." Cultural phenomenon Grogu, or Baby Yoda, as he's known colloquially, is bound to come up in conversations.
You already do your homework and get trained to sell specific cruise lines. This "cruise line" is no different, and Star Wars fans will appreciate it.
The ideal passenger
This isn't a product for everyone. It will be most appreciated by Star Wars super fans, but casual fans will also find enjoyment, especially if they have a family member who is an ardent fan.
I also wouldn't recommend Galactic Starcruiser for the most timid of clients. Interacting with characters, crew members and fellow passengers is, I found, absolutely key to a good experience. The more you interact, the more you get out of the experience — hence, my "interactive theater" descriptor. The more comfortable clients are getting into a role and acting a bit, the better time they will have.
This is a great product for families. The storyline will be the easiest to understand by kids age 8 and up and is particularly ideal for tween and teen Star Wars fans.
While standard cabins sleep five, more than three would feel cramped. For clients whose budget permits, look into a suite, but much like the cruise ships we're all familiar with on Earth, you don't end up spending a lot of time in your cabin. 
It's not the whole vacation, hopefully
A journey on the Halcyon only lasts two nights. It has a hefty price tag — around $5,000 for a family — so it's a nice commission check on its own, but there's even greater opportunity to tie this with more Disney. Or, even, more Star Wars.
I've talked to advisors who are treating this as a pre- or post-Disney World stay, with clients enjoying a more traditional theme park vacation before or after the Halcyon. I've also talked to advisors who are tying sailings on the Halcyon with sailings on Disney Cruise Line, especially those that feature a Star Wars Day at Sea.
There's a real opportunity here to offer Star Wars: Galactic Starcruiser as part of a larger package. Get to know the franchise, then go for it.
And don't forget that Disney has created a clever pipeline for new Star Wars fans for years to come with its Disney+ content. Time will tell how successful the Halcyon will be, but I suspect we'll see more of this type of vacation experience, from Disney and others, in due course. 
Source: Read Full Article