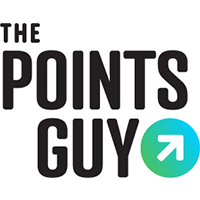 © The Points Guy
Cruise Week banner for the 2020 TPG Awards


There has been no shortage of gee-whiz attractions popping up on cruise ships in recent years.
For starters, there are the massive go-kart tracks that have begun appearing on Norwegian Cruise Line ships. Yes, go-karts tracks. Really.
There also are the bumper car pavilions and skydiving simulators that now can be found on several Royal Caribbean ships, and the bizarre-looking, pedal-powered SkyRides on some Carnival Cruise Line vessels.
For more cruise news, reviews and tips, sign up for TPG's new cruise newsletter
But when it comes to the most innovative new attraction on a cruise ship, not just for this year but easily for the decade, it's hard to argue that it is anything other than the roller coaster that Carnival is building atop its next new ship: the 5,200-passenger Mardi Gras.
That's right. For those of you haven't heard, a cruise line actually is planning to stick a roller coaster on top of one of its vessels — something that would have been unthinkable just a few years ago.
The attraction is so out there for a cruise ship — readers often tell us they can't imagine it being possible — that we've decided to give it a special Editors' Choice Award this year as part of Cruise Week at our annual TPG Awards. We're calling the award The Most Innovative New Cruise-Ship Attraction.
Related: The best credit cards for booking cruises
Scheduled to debut in April when Mardi Gras sails with passengers for the first time, the BOLT: Ultimate Sea Coaster (as it'll be called) won't be the longest or fastest roller coaster in the world. Its track is just 800 feet long, and it'll reach speeds of just 40 miles per hour — give or take.
Video: Nativity scene floats in Venice lagoon (Reuters)

Pajama Suit makes you look good on Zoom calls

Reuters


The Vatican's Nativity is out of this world

Reuters


Santa says 'be nice and follow social distancing rules'

Reuters


Egyptian man collects 3 million stamps

Reuters


Over 92,000 turtles hatch on Brazilian beach

Reuters


Santa cats spread Christmas cheer in Seoul

Reuters


"Abu Dhabi doughnut" is a hit in Israel

Reuters


These Christmas trees are up for rent in England

Reuters


TikToks top viral videos of 2020

Reuters


Scuba Santa feeds sharks in Rio de Janeiro

Reuters


Estonians brave icy waters to break relay world record

Reuters


Hockey star Gretzky card sells for $1.29 mln

Reuters


Changing the perception of magic in Nigeria

Reuters


This ultra-cool warehouse turns water into snow

Reuters


Artist uses face masks as tiny canvases

Reuters


Vietnamese clock collector says 'time is valuable'

Reuters


Pajama Suit makes you look good on Zoom calls
A Japanese apparel company has created a "Pajama Suit" that's meant to resemble office attire but feel as snug as sleepwear.


Reuters



The Vatican's Nativity is out of this world
St. Peter's Square in the Vatican has hosted a few unorthodox nativity scenes over the years, but this season's entry looks like it came from outer space. Emer McCarthy reports.


Reuters



Santa says 'be nice and follow social distancing rules'
Despite the difficulties of 2020, Santa Claus conveyed a Christmas message trying to reassure worried children and their families that Christmas preparations were going well and called on people to be "good and nice" and follow public health recommendations and social distancing rules.


Reuters

But, hey, it's a roller coaster. On a cruise ship. How can any cruise line ever beat that?
As you can see from the above rendering of the ride, the BOLT coaster will be something of a technical marvel. It will weave its way around the giant winged funnel of Mardi Gras, offering several twists, turns and drops. Its location will place it 187 feet — or nearly 19 stories — above the water. In short, it'll be THE big attraction on the ship's top deck.
Related: The 9 craziest attractions you'll find on cruise ships
Because it's on a cruise ship, it'll be an all-electric roller coaster, with two-person ride vehicles that will resemble motorcycles. They'll be launched forward at the start of the ride, allowing for race car-like levels of acceleration, while the end of the ride will bring a hairpin turn around Mardi Gras' funnel.
In a twist, riders will be able to modulate their speed. To a point.
Carnival has said its design team has worked closely with the ride's manufacturer — a German company (Mauer Rides) that is no stranger to designing roller coasters for tricky settings — to ensure BOLT will be safe and reliable on a moving cruise ship.
They've also revealed that BOLT won't be the only roller coaster on a Carnival ship. The line recently said a second, similar attraction will be atop another new vessel — the 5,200-passenger Celebration — that's under construction for delivery in 2022.
There's also now plans for a roller coaster on a third cruise vessel to be built for Asia-based Dream Cruises.
But for now, there's only one of these innovative attractions set to launch next year — and that's why Carnival's BOLT roller coaster is the winner of the Most Innovative New Cruise-Ship Attraction at the 2020 TPG Awards.
Planning a cruise? Start with these stories:
The 5 most desirable cabin locations on any cruise ship
The 8 worst cabin locations on any cruise ship
A quick guide to the most popular cruise lines
21 tips and tricks that will make your cruise go smoothly
15 ways cruisers waste money
12 best cruises for people who never want to grow up
What to pack for your first cruise
Featured image of courtesy of Carnival Cruise Line
SPONSORED: With states reopening, enjoying a meal from a restaurant no longer just means curbside pickup.
And when you do spend on dining, you should use a credit card that will maximize your rewards and potentially even score special discounts. Thanks to temporary card bonuses and changes due to coronavirus, you may even be able to score a meal at your favorite restaurant for free. 
These are the best credit cards for dining out, taking out, and ordering in to maximize every meal purchase.
—
Editorial Disclaimer: Opinions expressed here are the author's alone, not those of any bank, credit card issuer, airlines or hotel chain, and have not been reviewed, approved or otherwise endorsed by any of these entities.
Source: Read Full Article