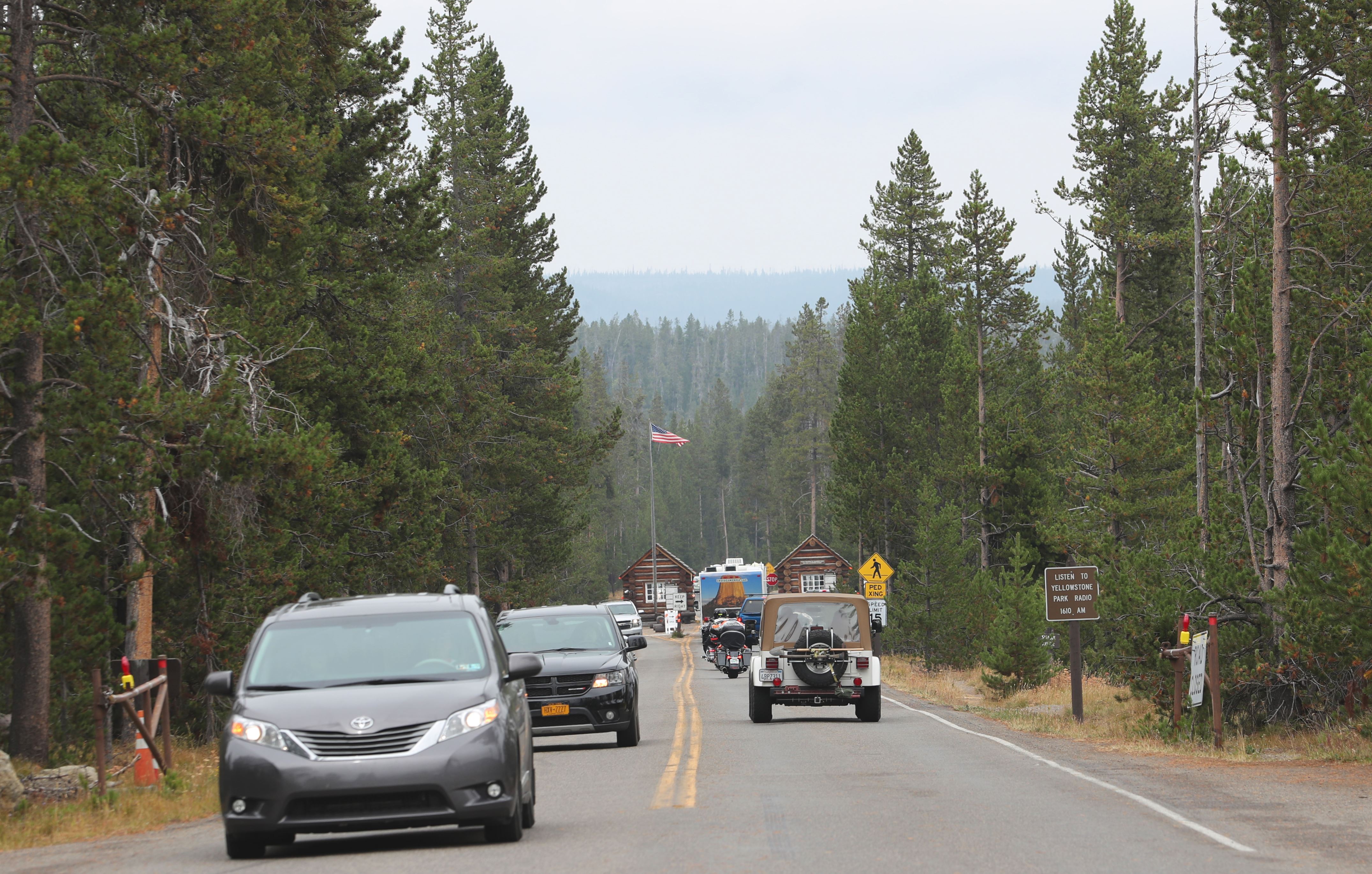 Give Thanks From a Distance
Thanksgiving is a time to revel in the start of the holiday season and share your appreciation for all the things you have with friends and family but it can also be one of the most stressful times of the year. If you're looking to avoid the drama this holiday and live in a world without questions like "who did you vote for?" or "when are you going to pop the question?", consider one of these destinations.
Windham, New York
Windham is one of many beautiful and tranquil destinations in New York's Catskill Mountains. Whether skiing, mountain biking or simply strolling the scenic Windham Path, the family controversy will be the furthest thing from your mind.
Jerome, Arizona
This quiet, historic copper mining town has a population of less than 500 so you won't have to worry about bumping into any family members while you explore the fascinating art galleries and wineries downtown.
Winterset, Iowa
Located in Madison County, Iowa and renowned for its iconic covered bridges, Winterset is the birthplace of actor John Wayne and it's at its best during the dawn of the holiday season.
New Castle, New Hampshire
The only town in New Hampshire composed entirely of islands, New Castle is a scenic New England destination that will have you giving thanks to your travel agent, especially if they book your stay at the four-star Wentworth by the Sea, A Marriott Hotel & Spa.
Estes Park, Colorado
Located 90 minutes northwest of Denver, Estes Park is a popular place for outdoor and wildlife enthusiasts alike, boasting breathtaking views as well as convenient proximity to Rocky Mountain National Park.
Las Vegas, Nevada
There are plenty of distractions in Las Vegas, whether taking in a Golden Knights home game, exploring the Strip or stepping inside one of the city's many casinos. Book a room or suite at one of MGM Resorts International's many properties to ensure your visit never gets dull.
New Orleans, Louisiana
With Halloween in the rearview and Mardi Gras still months away, Thanksgiving is a great time to escape to the Big Easy and experience what many believe to be the birthplace of the turducken.
Honolulu, Hawaii
Book a Thanksgiving stay at the 4.5-star 'Alohilani Resort Waikiki Beach and have your holiday shopping done for you while you lounge beachside in paradise. The family will thank you later.
New York, New York
Because it's the most populous city in the country by a significant margin New York City is an easy place to blend in. What's more, it's one of the best places to celebrate Thanksgiving given its world-class festivities such as the Macy's Thanksgiving Day Parade.
Plymouth, Massachusetts
If you're having trouble getting in the Thanksgiving spirit, travel to America's Hometown to see where the Mayflower Pilgrims first established New England back in 1620. The Plimoth Plantation attempts to replicate what that settlement looked like four centuries ago and is open through Thanksgiving weekend.
Williamsburg, Virginia
Plymouth's rival, Williamsburg is another exceptional Thanksgiving destination. Here, visitors can experience a reenactment of the first Thanksgiving at Berkeley Plantation before enjoying their own 17th century Thanksgiving dinner.
Amelia Island, Florida
You don't have to be into beautiful sunrises, world-class golf or history to feel right at home in Amelia Island but those with a passion for the aforementioned hobbies can't afford to miss out.
Turkey, Texas
With a name like Turkey and a population of under 400, this tiny town in Texas roughly four to five hours west of Dallas and Oklahoma City is the ideal place to escape your family-related stress this holiday season.
Thurmont, Maryland
Go where the Presidents of the United States go when they need to get away this Thanksgiving. Thurmont is a charming small town in close proximity to not only Camp David but mesmerizing nature parks.
Gatlinburg, Tennessee
Late fall visitors to Gatlinburg certainly won't run out of things to do as this mountain town plays host to several intriguing shows and festivals during the holiday season. Those events only complement the destination's many family-friendly attractions.
Scottsdale, Arizona
Scottsdale is one of the country's premier destinations for wellness-minded travelers, making it the ideal place to detox, de-stress and forget about family problems this Thanksgiving. Treat yourself to a relaxing massage at one of the area's many stellar spas and continue unwinding with a hike up Camelback Mountain.
Key West, Florida
With Fantasy Fest in the books and hurricane season winding down, fall visitors to Key West can find tremendous deals while benefiting from fewer crowds. It all adds up to more fun and fewer headaches.
Chicago, Illinois
Similar to New York, Chicago offers plenty of welcome distractions around the holidays, including the Magnificent Mile Light Festival and the annual Thanksgiving Day Parade in the second half of November.
Nantucket, Massachusetts
If you can stand the cold, Nantucket is a fantastic Thanksgiving travel destination. The crowds have dispersed by now, shops and other places are still open and the Festival of Wreaths celebrates its 20th anniversary in 2018.
Santa Fe, New Mexico
The fall is arguably Santa Fe's best season so it makes sense that Thanksgiving travelers would eye the Southwest. Although most of the city's top autumn festivals have ended, visitors can still enjoy beautiful weather and fewer tourists while taking in one of America's most underrated capitals.
Source: Read Full Article