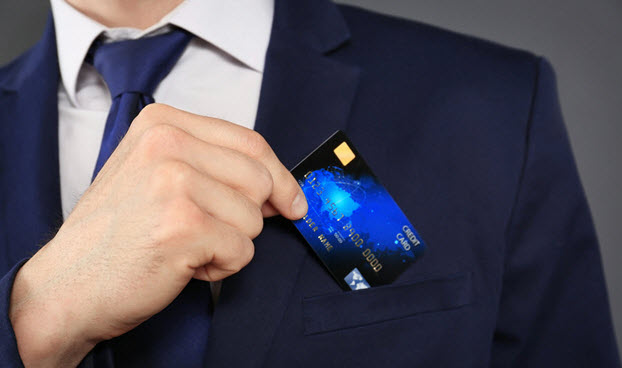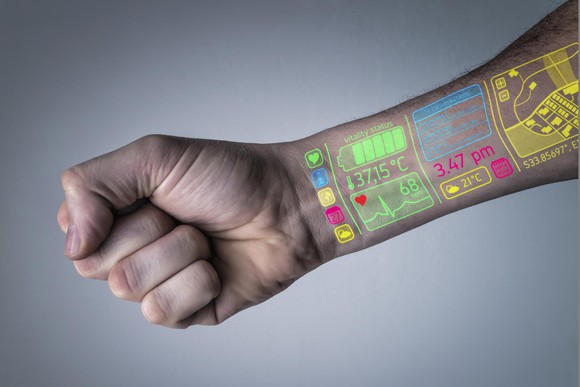 There's no better way to get into the Halloween spirit than by purposely scaring the crap out of yourself — after all, that's why haunted houses were created. Here, the scariest ones in every state.
Alabama: Atrox Factory
In addition to the 50,000-square-foot haunted attraction, you'll also have a chance to meet actors from popular horror flicks at the Atrox Factory in Leeds.
BOOK NOW
Alaska: Fright Nite Manor
Known for its 3D rooms (glasses included with admission!) and endless clowns, Fright Nite Manor in Anchorage is sure to be a frighteningly good time. It's also the longest running haunted house in Alaska, and has been in the scaring business since 1985.
BOOK NOW
Arizona: 13th Floor Haunted House
The 13th Floor Haunted House in Phoenix is guaranteed to fright and delight those who dare take the elevator up to the 13th floor and meet the monsters that lurk there. They change their attractions every year making sure you'll never be scared the same way twice.
BOOK NOW
Arkansas: The Reaper Haunted House
Do you have the stomach to make it through "over 15,000 square feet of horror with 30 scenes of blood, gore and mayhem?" The Reaper Haunted House, located in North Little Rock, is known as the scariest attraction in all of Arkansas.
BOOK NOW
California: Reign of Terror Haunted House
Reign of Terror Haunted House is a 100-room haunt in Thousand Oaks featuring nine terrifying attractions; the newest one debuts this year. They're all connected, so when you're done with one room, you immediately move onto the next.
BOOK NOW
Colorado: Hellscream Haunted House
In Colorado Springs lives the terrifyingly great Hellscream Haunted House. Known for its movie quality special effects and costume designs, this place has been voted Colorado's scariest over and over again. In audition to the freaky haunted house, Hellscream also features haunted mines and a scary escape room for endless frightful fun.
BOOK NOW
Connecticut: Trail of Terror
Founded in 1995, the Trail of Terror in Wallingford is a hugely popular haunted attraction. Beyond good fun and frights, Trail of Terror is also a non-profit organization that donates proceeds straight back into the community.
BOOK NOW
Delaware: Frightland
Frightland is a self-titled "scream park" in Middletown that has been named one of the Top Ten Scariest Haunted Attractions in America by the Travel Channel. There are eight highlights, including a hayride, a haunted barn, and woods filled with ghoulish delights.
BOOK NOW
Florida: Scream-A-Geddon
Located near Tampa Bay, Scream-A-Geddon is a guaranteed horrifying experience with six fun attractions, a creepy midway, and a beer garden (nice).
BOOK NOW
Georgia: Netherworld Haunted House
Atlanta's Netherworld Haunted House has been around since 1997, and is super popular. It's known for hosting an "intense, cutting edge, multi story, multi attraction event." Sounds ideal this spooky season. Its professional-quality special effects, costumes, and sets are sure to scare you silly.
BOOK NOW
Hawaii: Haunted Plantation
Located on an actual haunted village, Waipahu's Haunted Plantation is a guaranteed fright claiming that "you will be chased and taunted by spirits of old Hawaii." Beyond just the legend, the attraction itself features high-quality makeup, actors, and special effects to give you a good scare aloha-style.
BOOK NOW
Idaho: Haunted World
With 35 acres of scares, including a 55-ft slide into darkness, an additional haunted house, and a spooky corn maze, Caldwell's Haunted World has plenty of things to be afraid of. They also have 20 years under their belt of scaring Idaho, making this a hugely popular place every Halloween.
BOOK NOW
Illinois: Statesville Haunted Prison
Statesville Haunted Prison in Lockport is sure to terrify all that venture to it! First, you pass through 23 maximum security cells with over 100 creepy prisoners and then you enter the horrifying City of the Dead.
BOOK NOW
Indiana: Fear Factory
Once home to the Batesville Coffin Company, the Fear Factory in Batesville is 30,000 feet of horror-filled exhibits and mazes. Plus, all proceeds go toward educating kids about the dangers of drugs and alcohol, so that kinda rules.
BOOK NOW
Iowa: The Slaughterhouse Haunted Attraction
The Slaughterhouse in Des Moines is a terrifying place with professional-quality special effects, makeup, and scary sets. The rest of the year this place is actually a real meat processing factory.
BOOK NOW
Kansas: Zombie Toxin
This attraction in Junction City will def make your heart pound. The haunted house focuses on the details, creating a scary, immersive experience filled with strobe lights, jump scare, and gory scenes.
BOOK NOW
Kentucky: Asylum Haunted Scream Park
Located in Louisville, this haunted scream park is a guaranteed hit for Halloween. It features five scary attractions including an interactive zombie play that you get to star in. Can you escape? Visit Asylum Haunted Scream Park to find out.
BOOK NOW
Louisiana: 13th Gate Haunted House
Baton Rouge's 13th Gate Haunted House comes with a warning that not everyone can handle the terror. That may include being lost in a dark tunnel and standing on a bridge over hundreds of live snakes.
BOOK HERE
Maine: Destination Haunt
Destination Haunt in Lebanon takes you on a haunted trail where you encounter cemeteries, evil clowns, and more.
BOOK NOW
Maryland: Legends of the Fog
The nightmare-inducing attractions at Legends of the Fog in Aberdeen include zombies, a haunted hayride, a creepy circus, and a corn maze.
BOOK NOW
Massachusetts: Fear Town
You'll pop in and out of run-down buildings at the Fear Town Haunted House in Seekonk, where you'll encounter monsters and ghosts in hiding.
BOOK NOW
Michigan: Erebus Haunted House
The Erebus haunted house in Pontiac is based on the legend that Dr. J. Colbert built the world's first working time machine in the area, but that it malfunctioned and instead attacked those who tried to use it. Get ready for things to bite, grab, and even fly at you.
BOOK NOW
Minnesota: Scream Town
Are you afraid of the dark? Try walking through the woods with nothing but a lantern or interacting with clowns and the Circus Asylum at Scream Town in Chaska.
BOOK NOW
Mississippi: Tupelo Haunted Castle
Tupelo Haunted Castle has four different haunted paths, from The Haunted Castle itself to Lost in the Darkness. There's even an obstacle that can only be completed by a single person at a time and requires participants to sign a waiver first.
BOOK NOW
Missouri: Edge of Hell
This five-story haunted house in Kansas City has been running for 45 years and even features the world's longest living snake. Focusing on all types of phobias, and always promising something fresh and fearful, The Edge of Hell is a Halloween must.
BOOK NOW
Montana: Field of Screams
You'll encounter zombie-filled graveyards and "clown-infested playgrounds" through the three-acre cornfield at Field of Screams in Victor.
BOOK NOW
Nebraska: Camp Fear
You can actually spend the night at Camp Fear in Elkhorn, but if you're not up for a spooky sleepover, the attraction also has options like the interactive Toxic Haunt, where you try to kill zombies.
BOOK NOW
Nevada: Asylum & Hotel Fear
The Asylum & Hotel Fear has true Las Vegas flair. You move between two haunted houses following a murderous plot that takes place in a hotel with traps and hidden doors.
BOOK NOW
New Hampshire: Haunted Overload
You'll not only want to look behind you at the Haunted Overload in Lee, but up as well. A number of the spooky spectacles, such as a 34-foot monster, actually loom above you.
BOOK NOW
New Jersey: Brighton Asylum
The legendary Brighton Asylum in Passaic, might just be the scariest place on earth. It was shut down in 1952 due to staff members and patients mysteriously disappearing… creepy.
BOOK NOW
New Mexico: McCall's Haunted Farm
McCall's Haunted Farm in Moriarty has a dark (fictional) history. It was rumored Farmer McCall killed his wife and children here and that visitors have gone missing over the years. Do you dare walk through the haunted cornfield or enter the barn-turned-butcher shop?
BOOK NOW
New York: Blood Manor
You'll walk from one themed room to the next, like The Crypt and Hannibal's Hell, at Blood Manor in Manhattan, which is 5,000 square feet of sheer terror.
BOOK NOW
North Carolina: Kersey Valley Spookywoods
Kersey Valley Spookywoods in Archdale really wants you to feel part of the action. Expect special effects such as lights, sounds, smells, air pressure change, and claustrophobic spaces.
BOOK NOW
North Dakota: Haunted Fort
The Haunted Fort in Mandan was once the Custer House, and it is said to still be haunted by its one-time inhabitants. But the creators decided to embrace classic Hollywood horror instead and fill the attraction with classics like Freddy Kruger, Jigsaw, and more.
BOOK NOW
Ohio: 7 Floors of Hell
With names like the Slaughter House, Shadows, Circus of Death, and House of Nightmare, you'll be lucky if you make it out of 7 Floors of Hell in Middleburg Heights.
BOOK NOW
Oklahoma: Trail of Fear
The Trail of Fear Haunted Scream Park in Lawton makes you navigate through a series of scary scenes, including a haunted hayride and a 3D maze.
BOOK NOW
Oregon: The House of Shadows
Expect to be terrified by some of the world's scariest oddities at the House of Shadows in Gresham. There, you'll encounter a voodoo-themed area, monsters, and more.
BOOK NOW
Pennsylvania: Eastern State Penitentiary
Eastern State Penitentiary in Philadelphia gets even spookier around Halloween, when the former prison becomes a massive haunted house that takes a little less than an hour to walk through. Bonus: Grab a drink at The Speakeasy in Al Capone's cell.
BOOK NOW
Rhode Island: Scary Acres
Scary Acres in Hope starts with a wagon ride into the zombie-filled woods before you navigate a corn maze with nothing but a flashlight. Finally, you'll find the Fun House of Fears, where an evil clown or two may be lurking. Gulp.
BOOK NOW
South Carolina: The Dark Knight's Terror Trail
The Dark Knight's Terror Trail in Elgin has a Zombie Zone, where it's up to you combat the living dead to make it out alive.
BOOK NOW
South Dakota: Fear Asylum Haunted House
This haunted house in Brookings features fog, scary actors, animatronics, and an escape room at the end…enter if you dare.
BOOK NOW
Tennesee: Nashville Nightmare Haunted Houses
Tennessee's finest offers six haunted houses in one location, as well as creepy carnival games and a few escape room activities. The makeup and special effects are professional-quality and seriously spooky.
BOOK NOW
Texas: House of Torment
The House of Torment in Austin offers three haunting attractions plus escape games and a spooky bar. Highly rated and seriously terrifying, this place is a must-see for Halloween activities.
BOOK NOW
Utah: Fear Factory
Salt Lake City's Fear Factory is so scary that you have to sign a waiver before going. Seriously. It features six buildings of terror with over 100 freaky actors and optional add-ons like a zip-line (wut).
BOOK NOW
Vermont: Nightmare Vermont
This all-volunteer show in Essex Junction is filled with all kinds of creative and fun frights—you can even be a part of the show (so beware). On the last night they're open, prepare to get very dirty and covered in (fake) blood as they bring the horror up close and personal.
BOOK NOW
Virginia: Shocktober
This haunted house in Leesburg is *actually* haunted, and brave guests can explore three levels of the creepy manor as well as visit the spooky carnival in the basement.
BOOK NOW
Washington: Georgetown Morgue
The Georgetown Morgue in Seattle is a super creepy haunted house filled set in an actual morgue that was built in 1928. Think ghosts. Lots of ghosts.
BOOK NOW
West Virginia: Trans-Allegheny Lunatic Asylum
This asylum was built in the mid-1800s, and during October they offer creepy flashlight tours of the building. There have been lots of "apparition sightings, unexplainable voices and sounds, and other paranormal activity." So… that's cool.
BOOK NOW
Wisconsin: Burial Chamber
The Burial Chamber in Neenah feature five full attractions with over 100 scary actors and plenty frightful scenes. One of the main attractions shows you what it's like to actually be buried alive.
BOOK NOW
Wyoming: Nightmare on 17th Street
This self-proclaimed "old school" haunted house has been running for 30 years and is guaranteed to delight and fright all who dare to enter. Plus, you are given only a glow-stick to light your way through, so good luck!
BOOK NOW
Source: Read Full Article