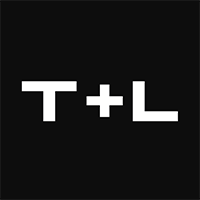 Giving guests more peace of mind while lounging in the sun, Wyndham's Viva Resorts are offering free travel insurance to its customers for the next year.
The resort's "Hotel Assist Insurance program," the insurance will be offered to travelers who visit any of the Viva Wyndham Resorts in Mexico, the Dominican Republic, and the Bahamas. 
The insurance will cover both medical and travel issues that may pop up from check-in to check-out, including medical assistance, COVID-19 testing, repatriation, an extension of stay, medicine, and lost luggage compensation. 
The program is automatically included for free in bookings made online or through the Viva Reservation center for visitors from a residence more than 60 miles away. The offer will remain effective through Dec. 31, 2021. 
"At Viva Wyndham Resorts, we want our guests to fully enjoy their vacation experience, especially in these times, so we are doing everything possible to continue expanding our commitment to the highest safety and health standards across our operations," Amanda Santana, Viva Wyndham Resorts executive vice president of sales and marketing, said in a press release statement. "Our new Hotel Assist Insurance program extends our flexible travel policy and is free to guests who directly book with us so they can rest assured knowing that they are covered during their escape to recharge with us."
For more information about the insurance, travelers can visit the Viva website.
The resort chain is just the latest company to offer travel insurance during the pandemic. In August, the Canary Islands began offering free travel insurance for coronavirus-related costs incurred while traveling. Airlines like Etihad and Virgin Atlantic also began offering insurance to passengers to lure back reluctant travelers. 
Cailey Rizzo is a contributing writer for Travel + Leisure, currently based in Brooklyn. You can find her on Twitter, Instagram, or at caileyrizzo.com.
Source: Read Full Article