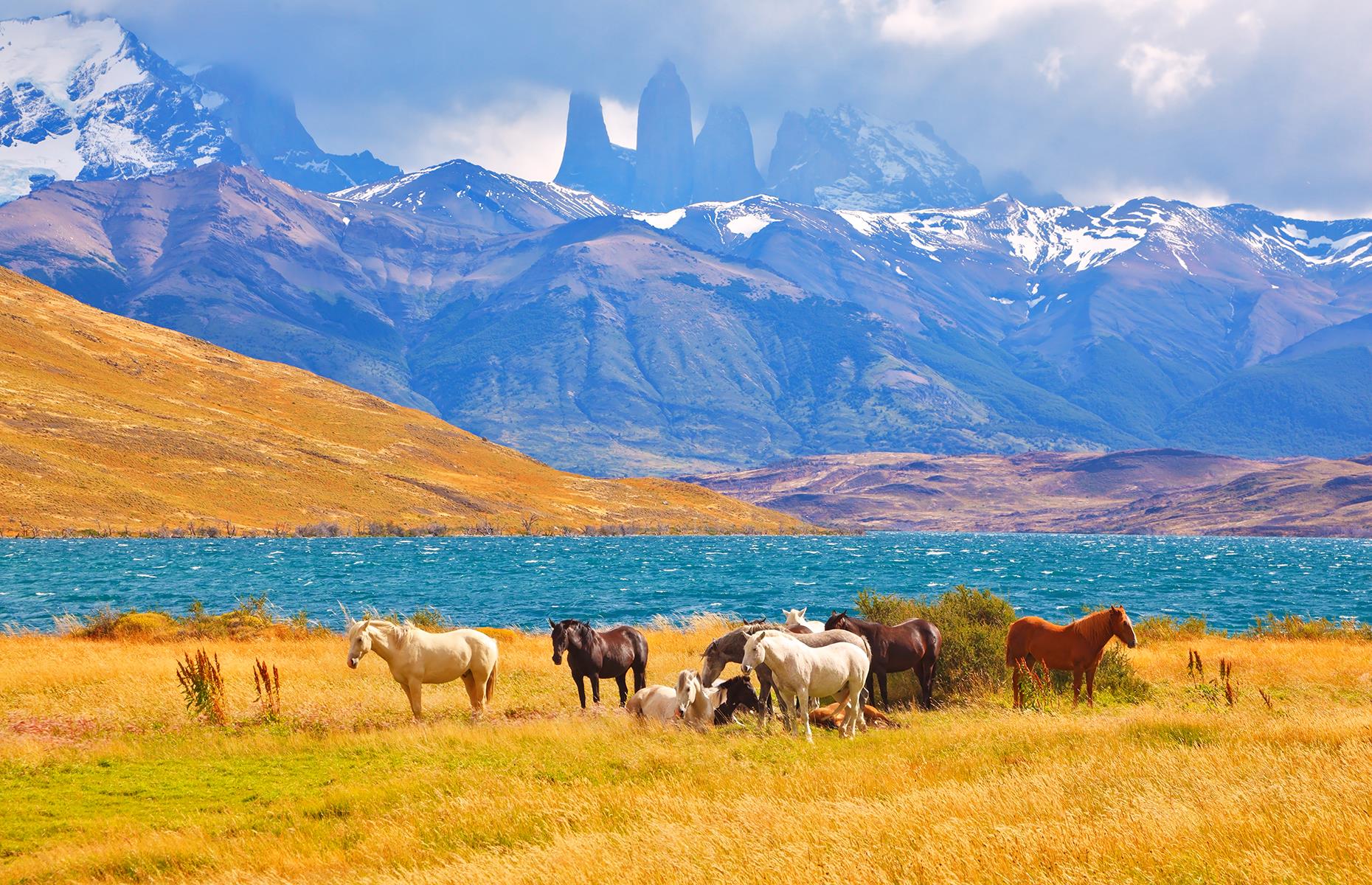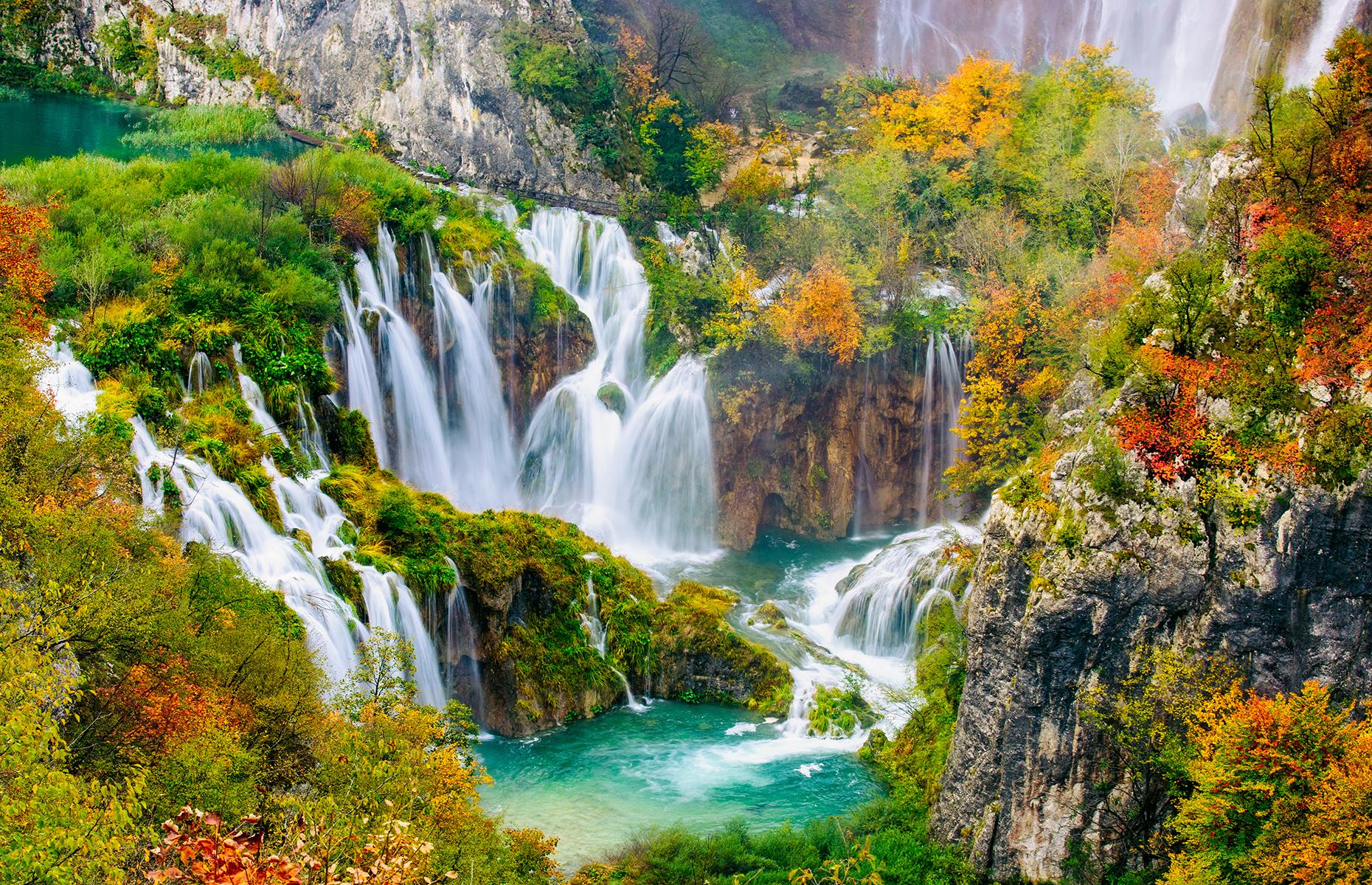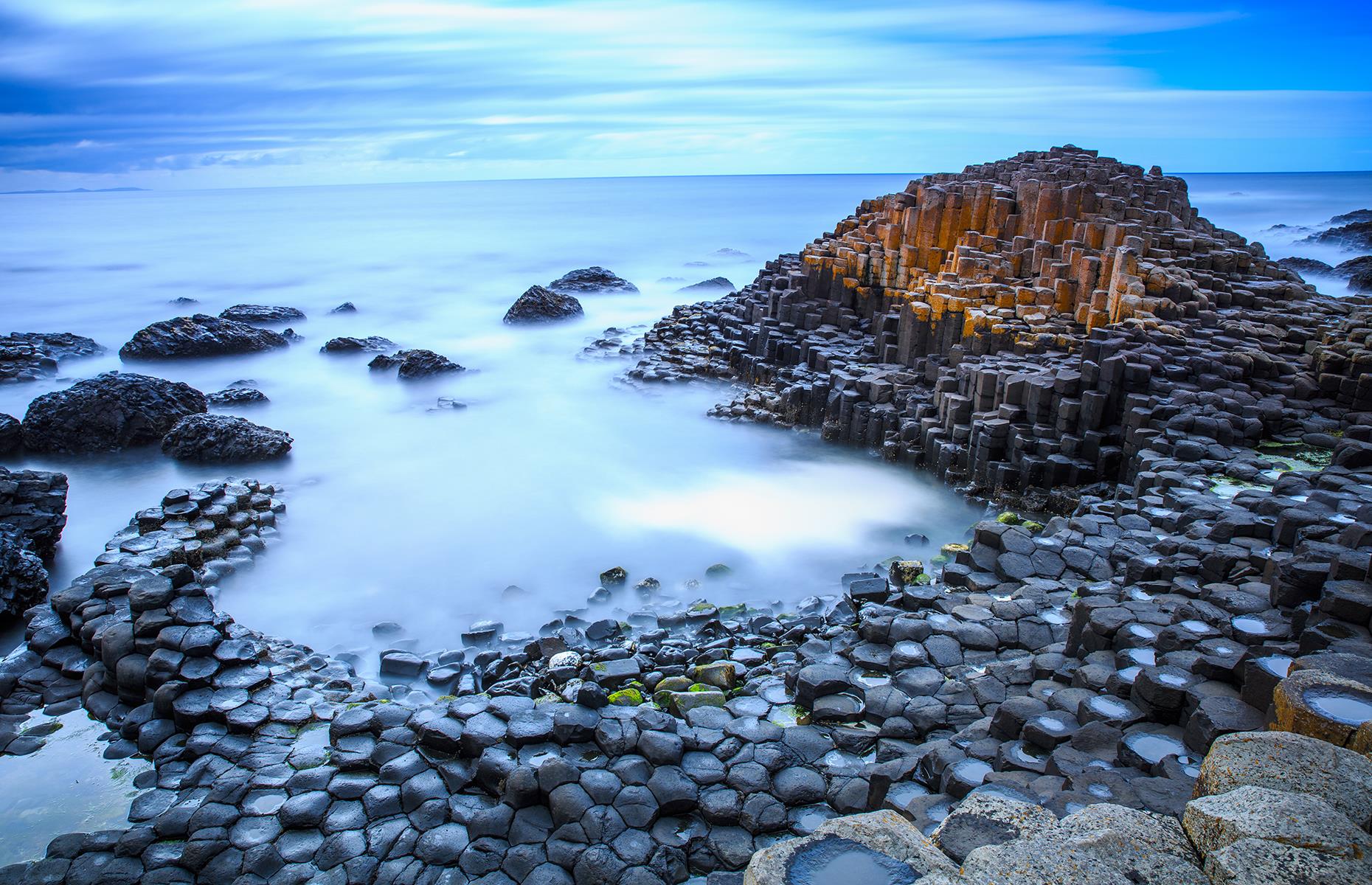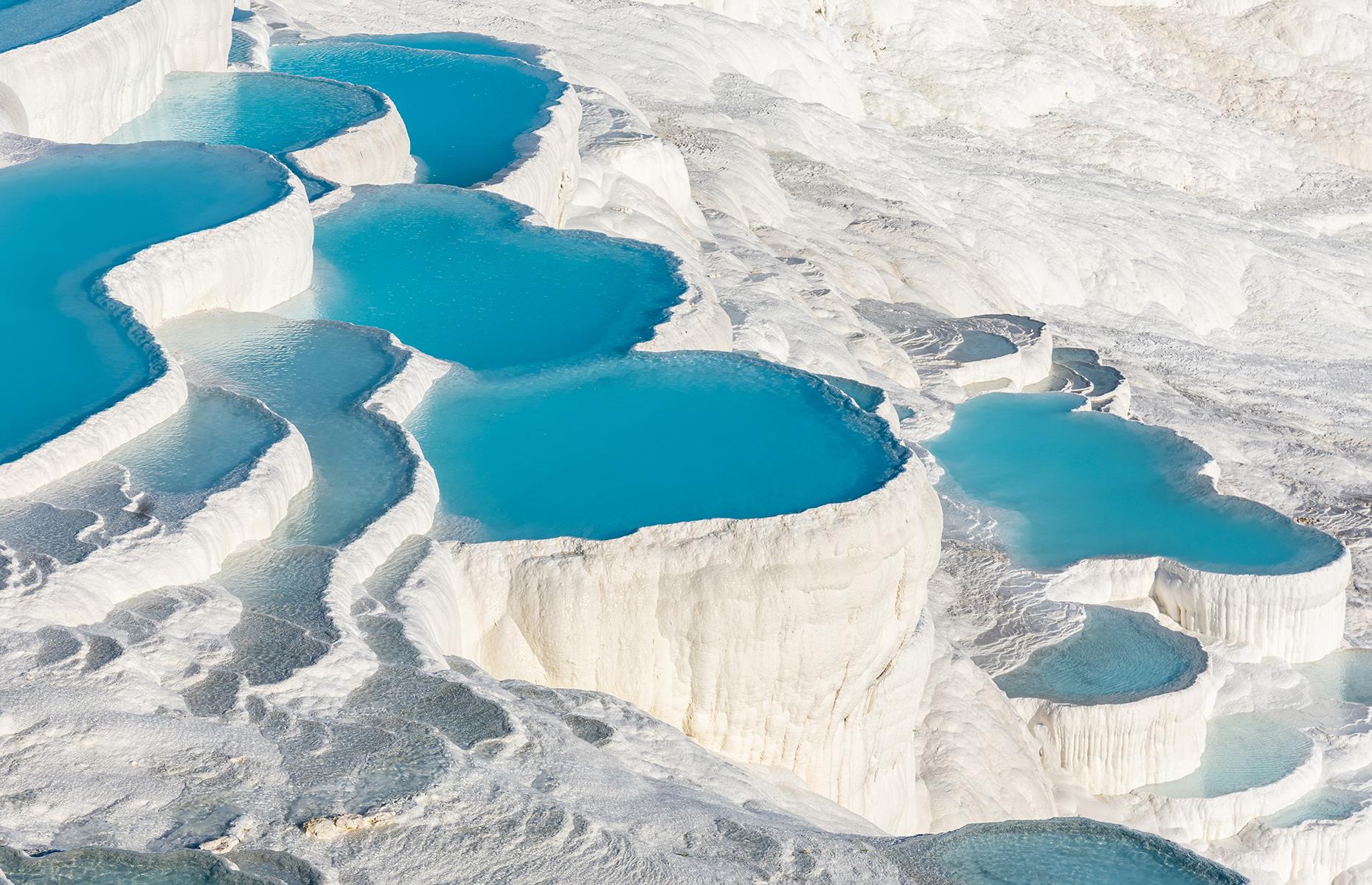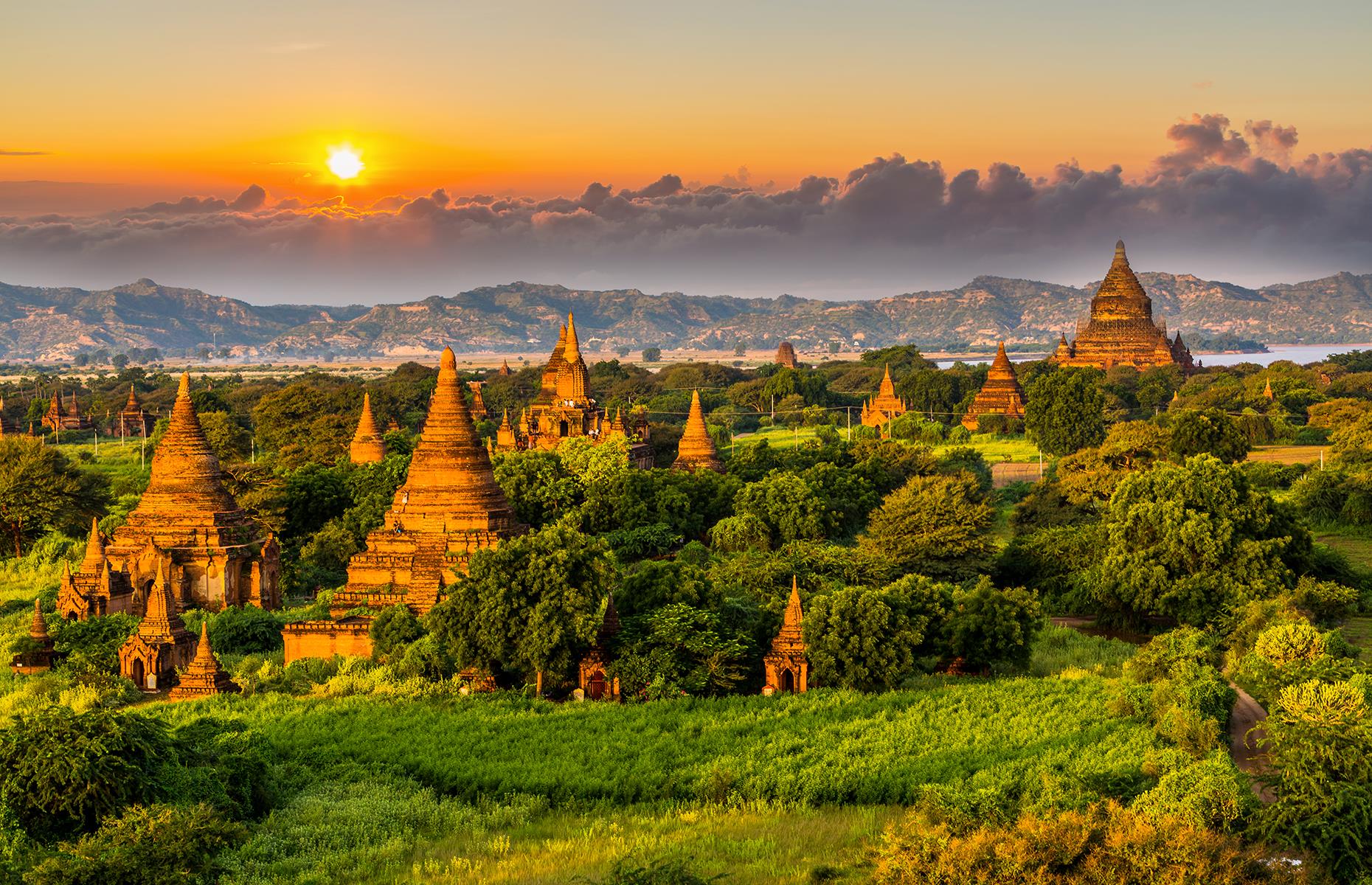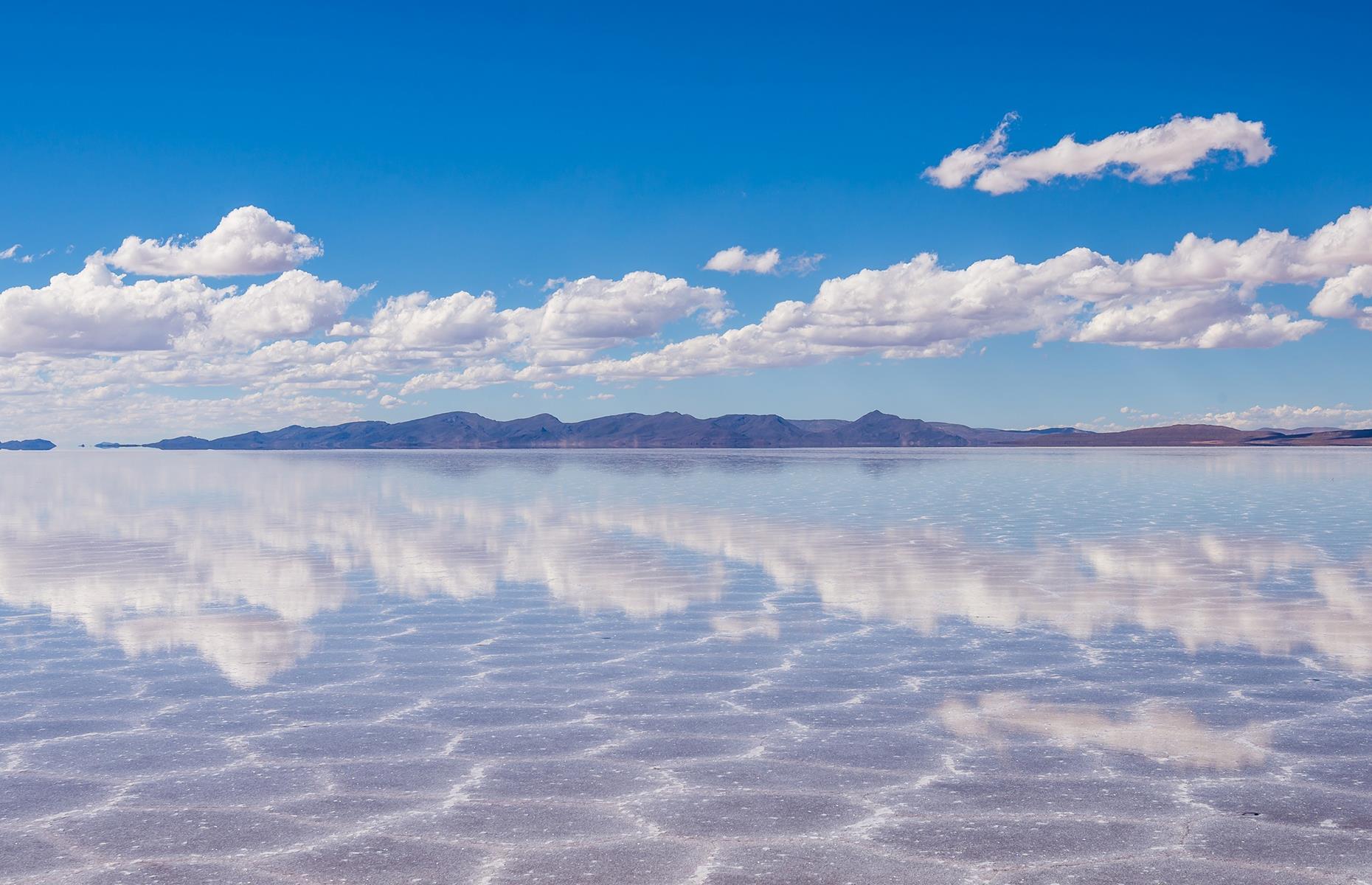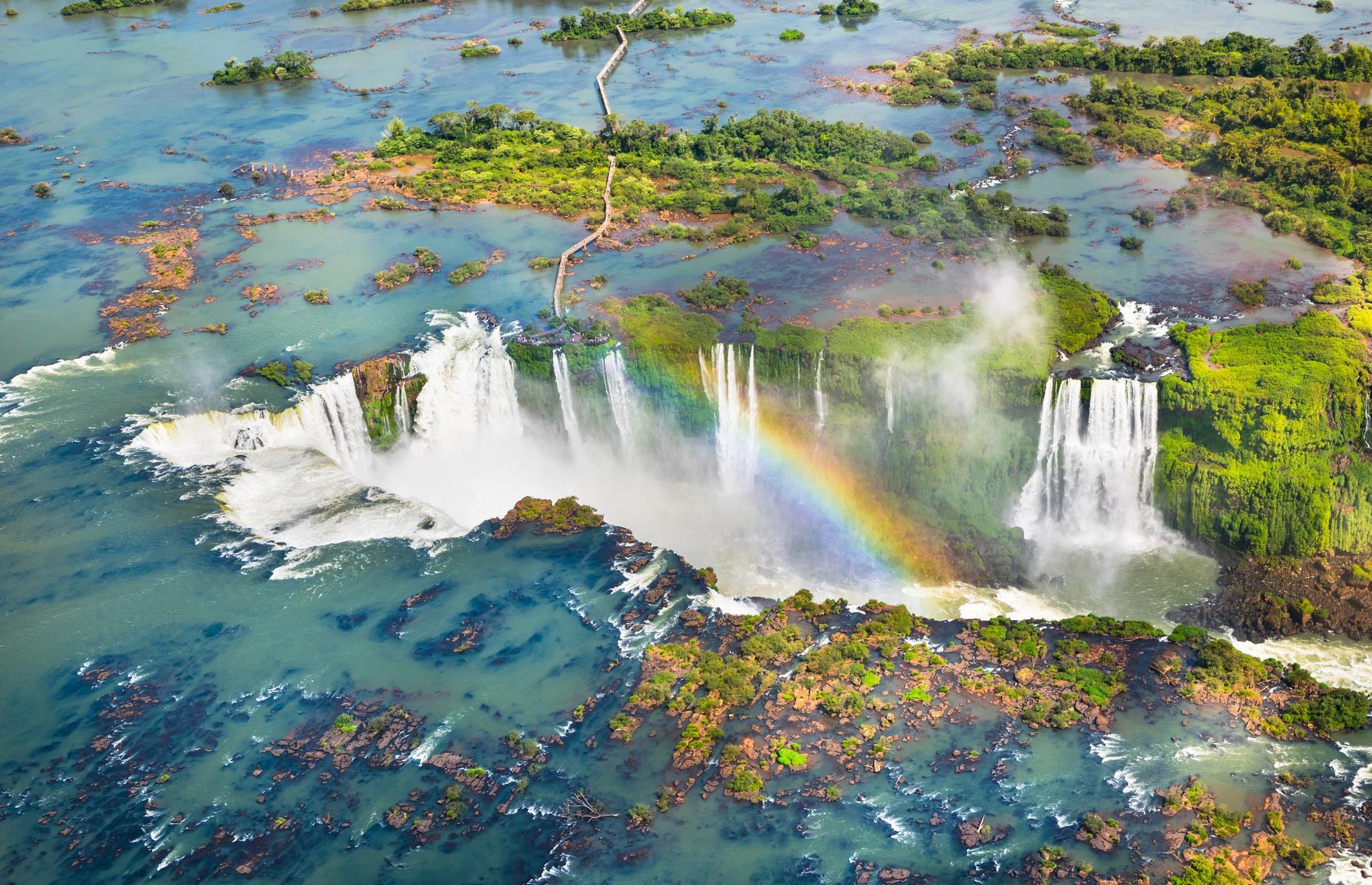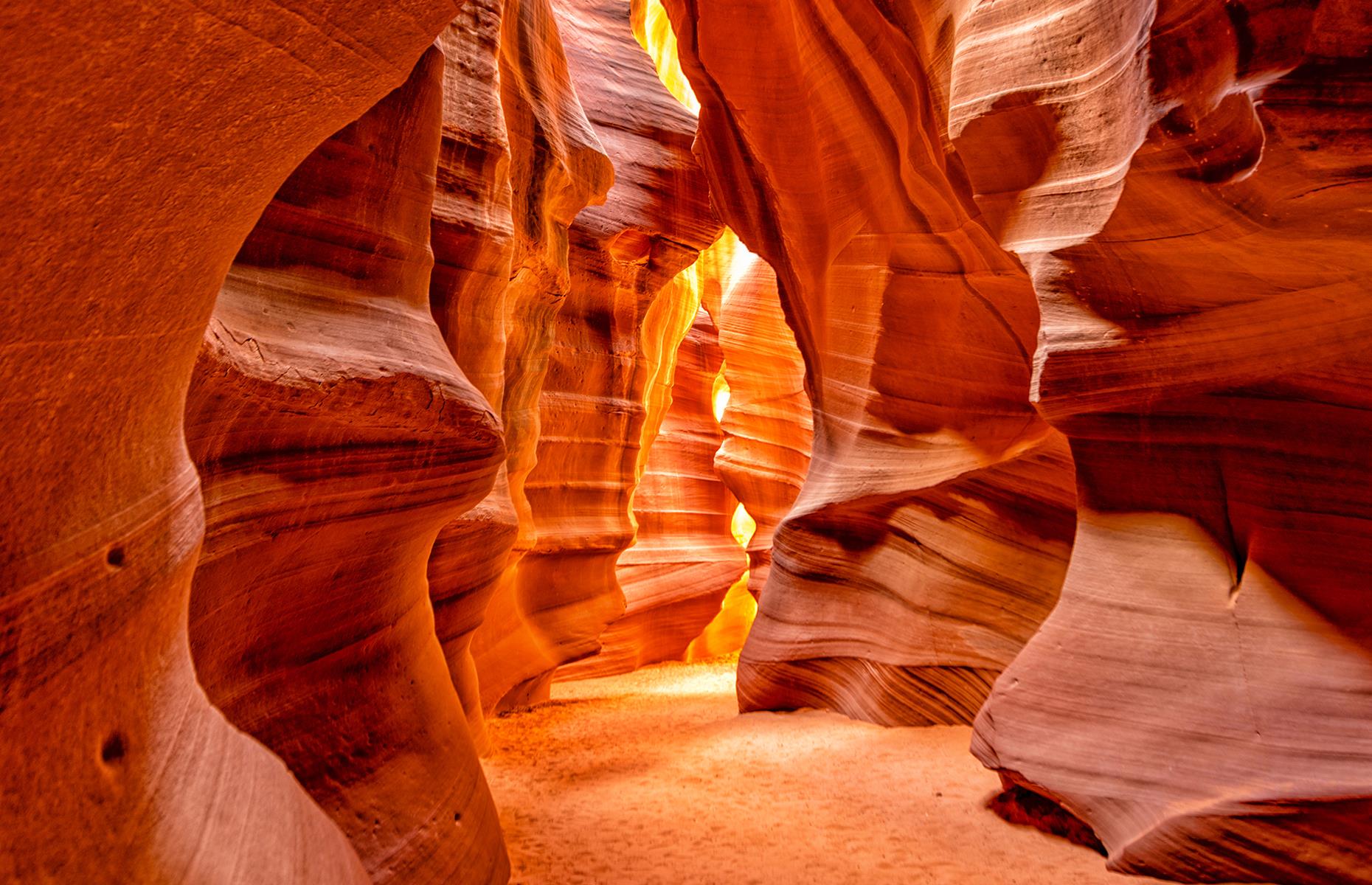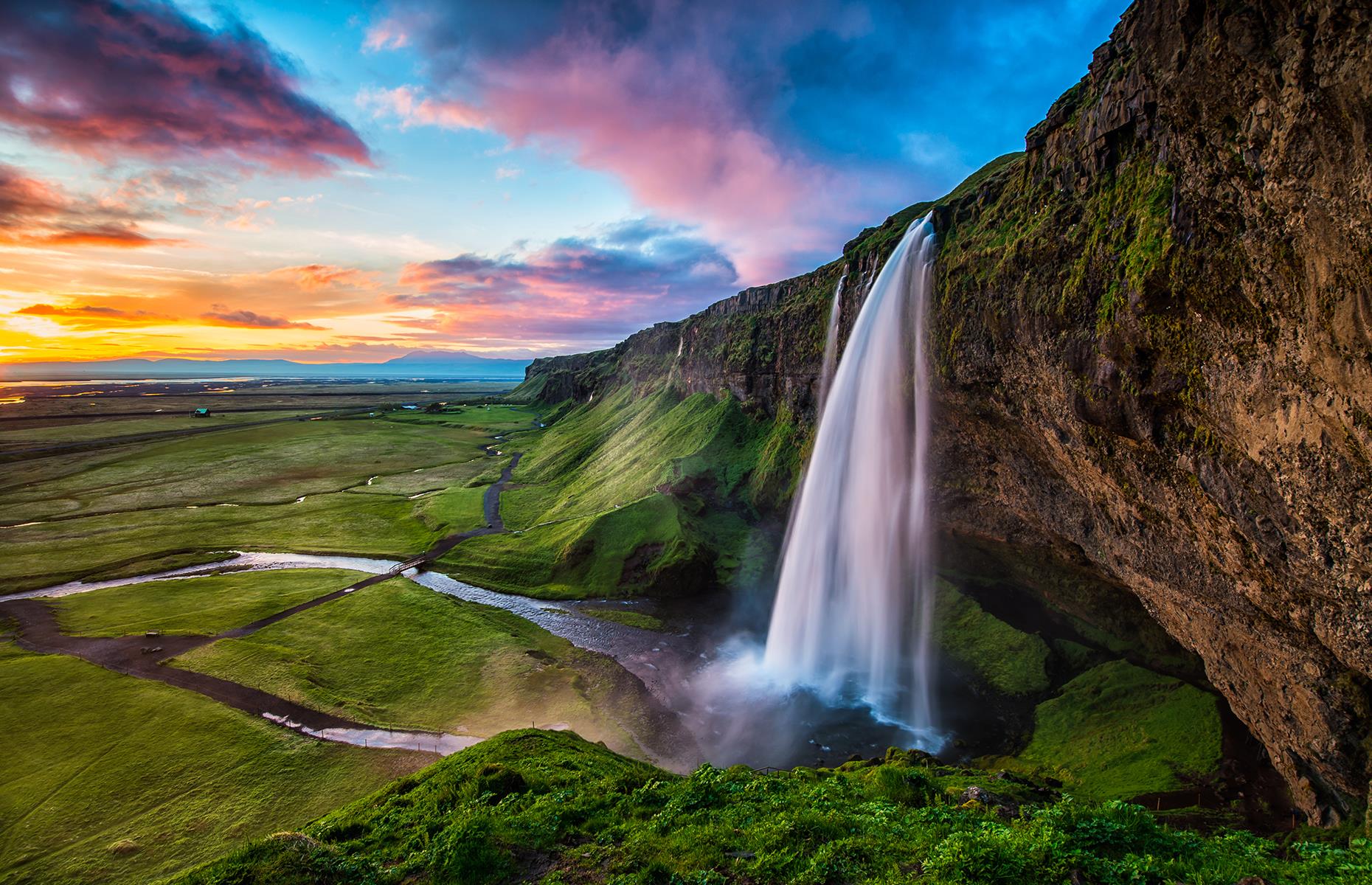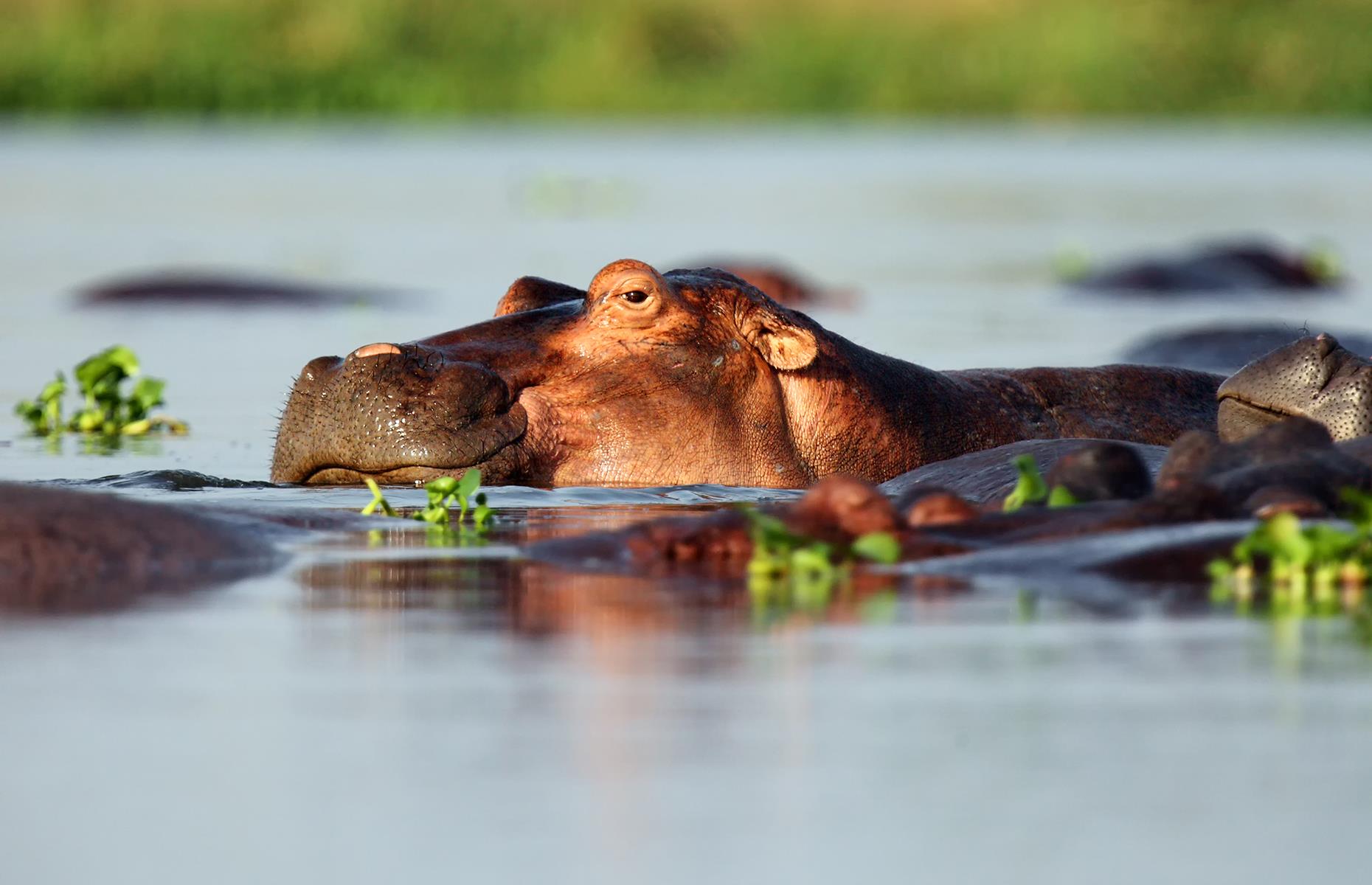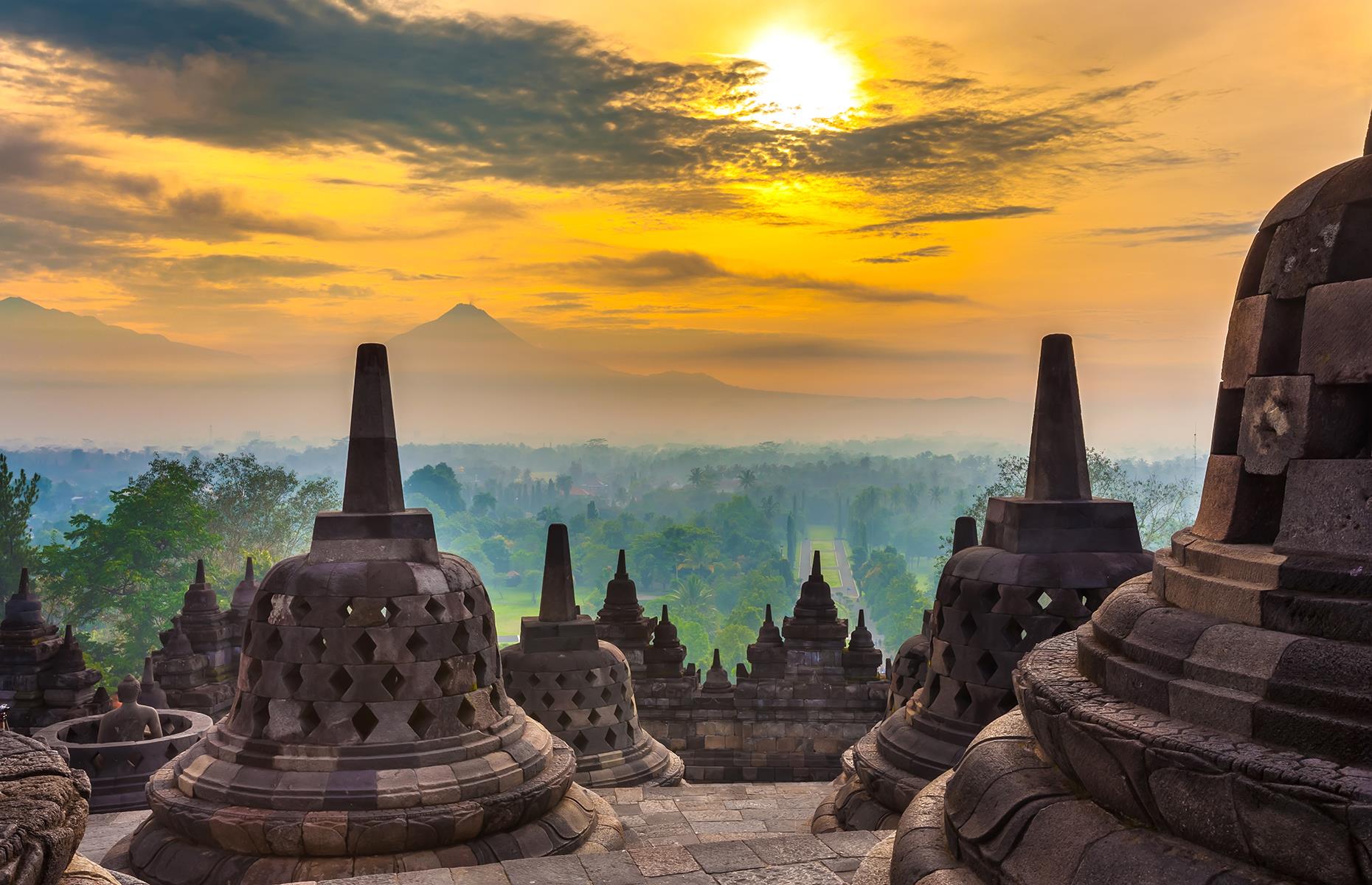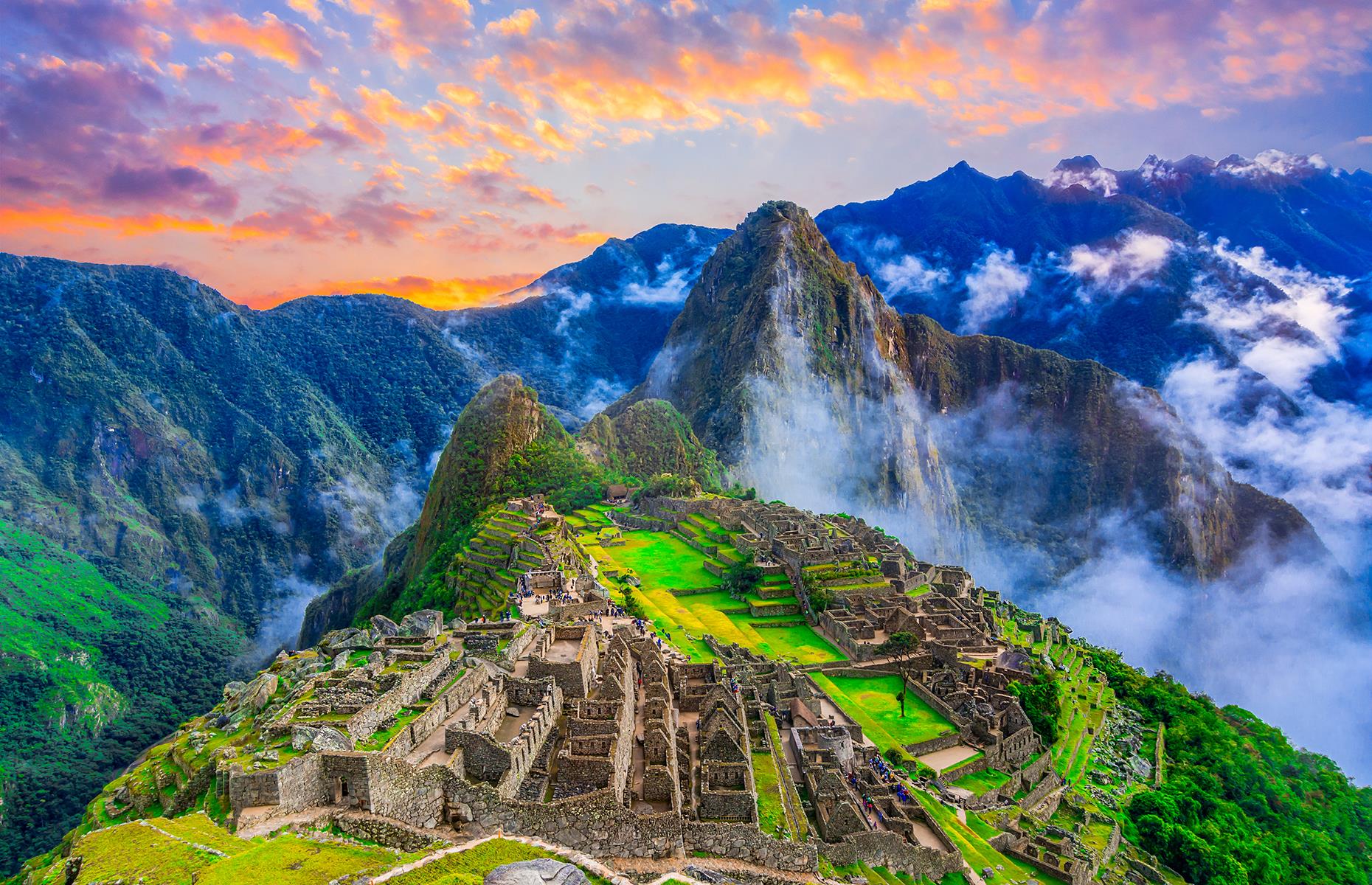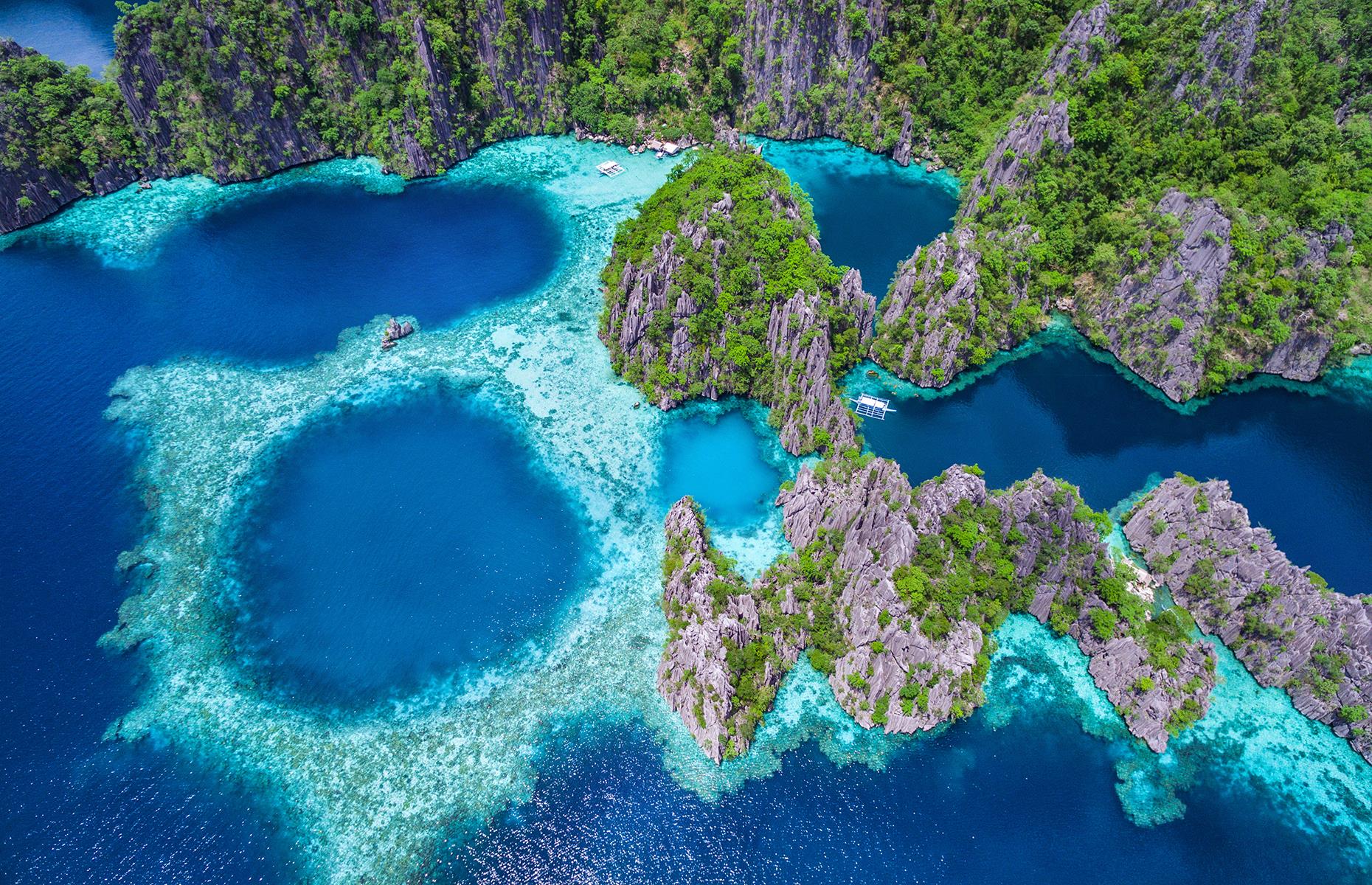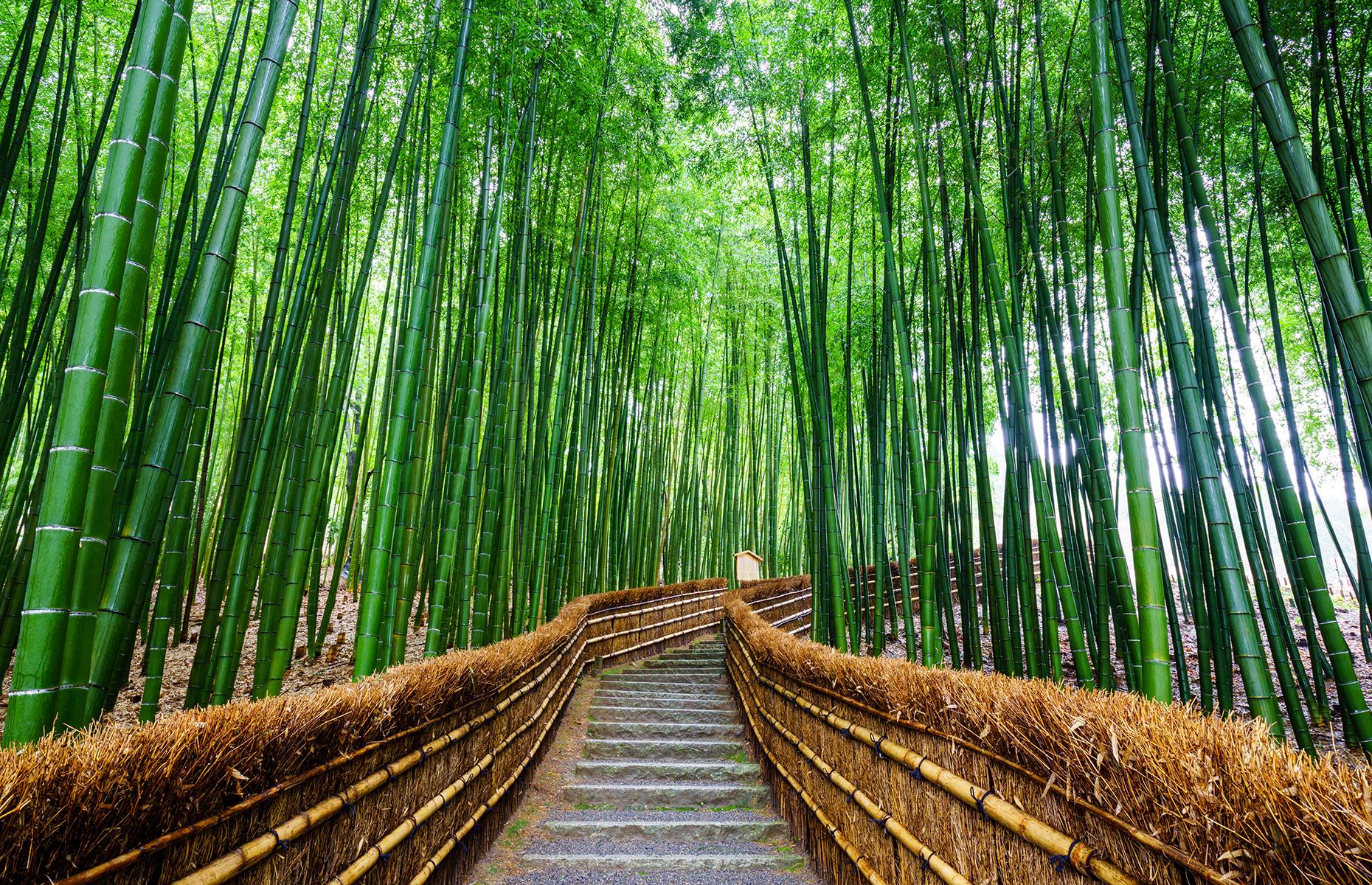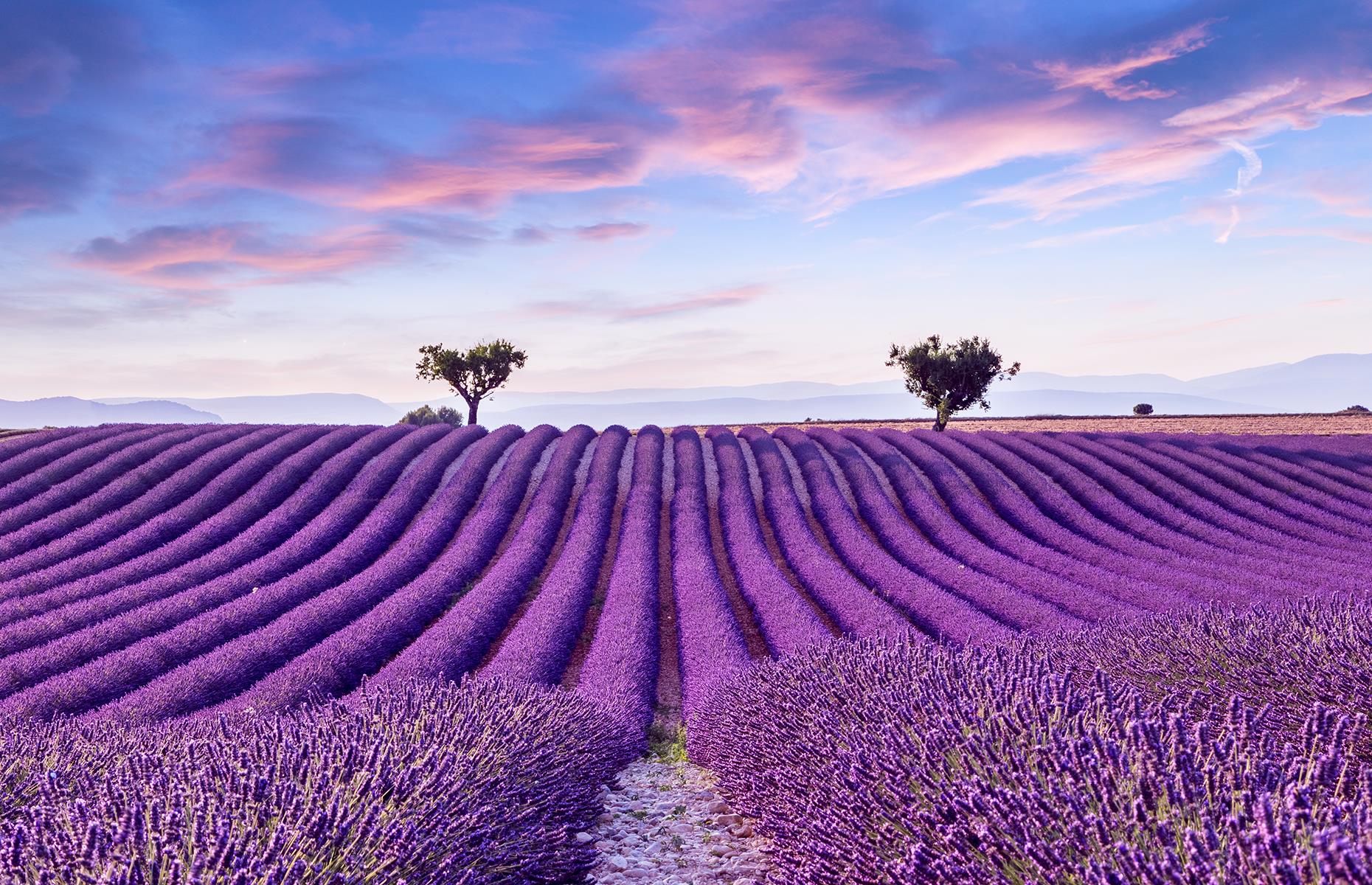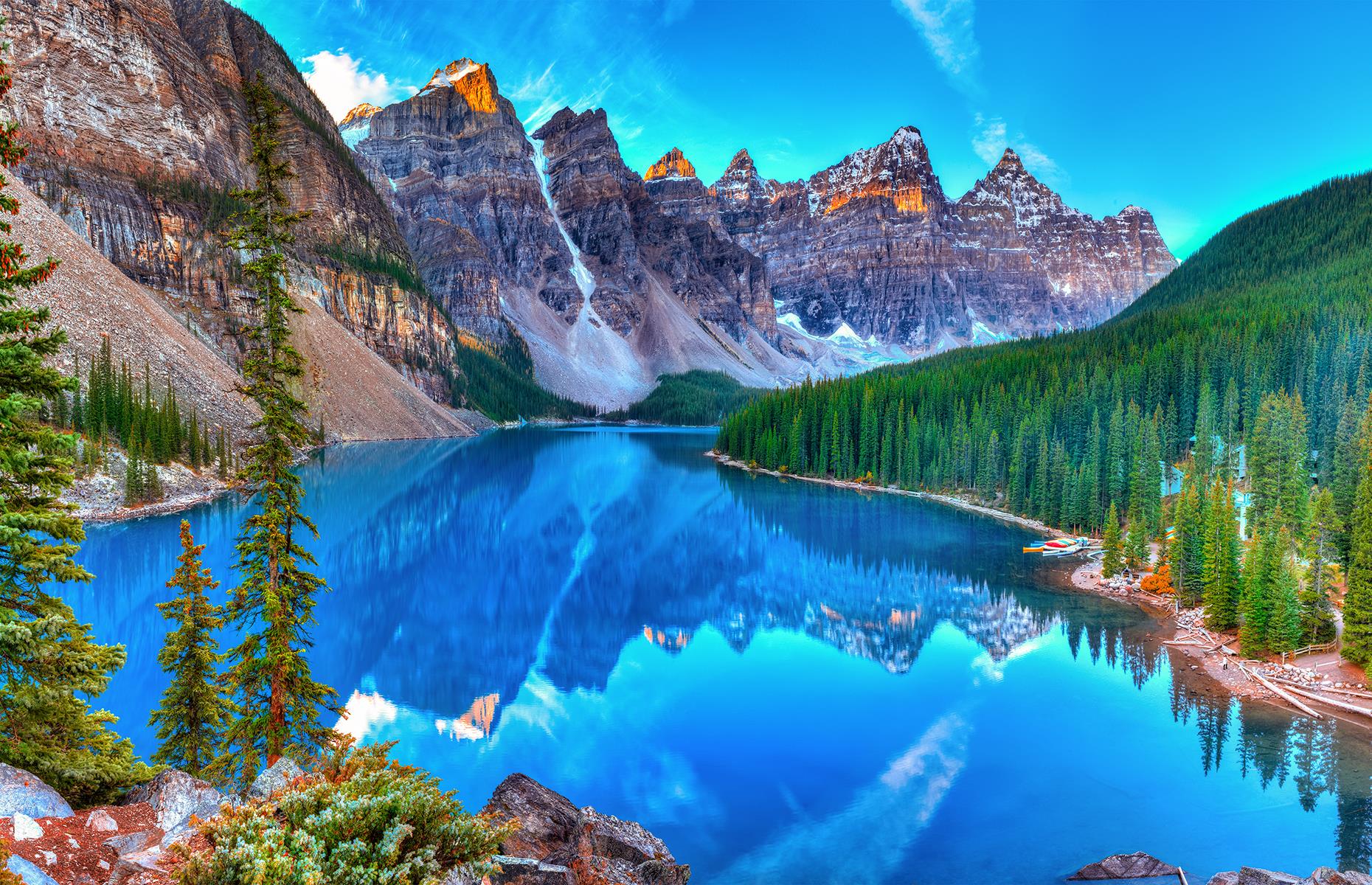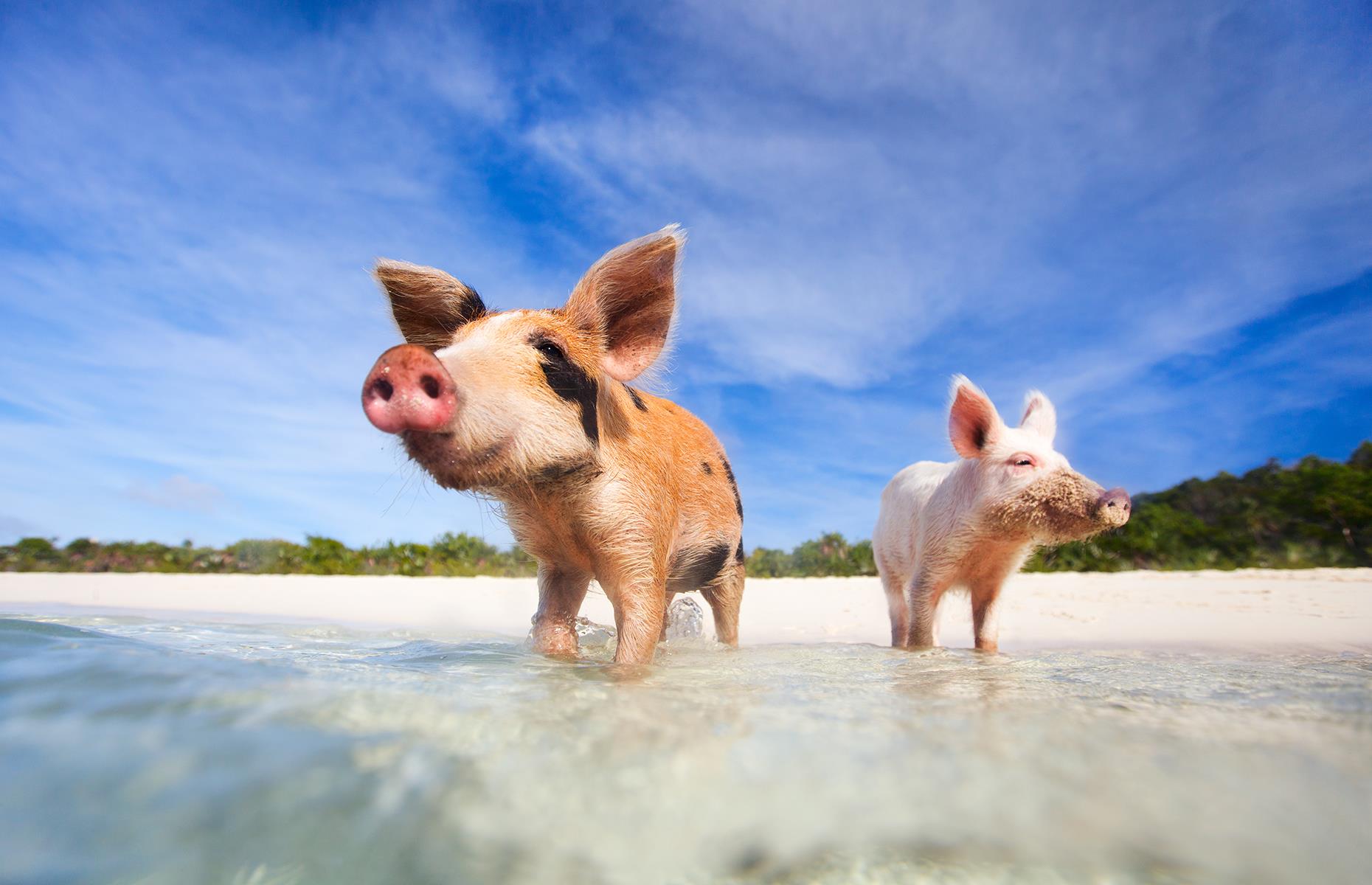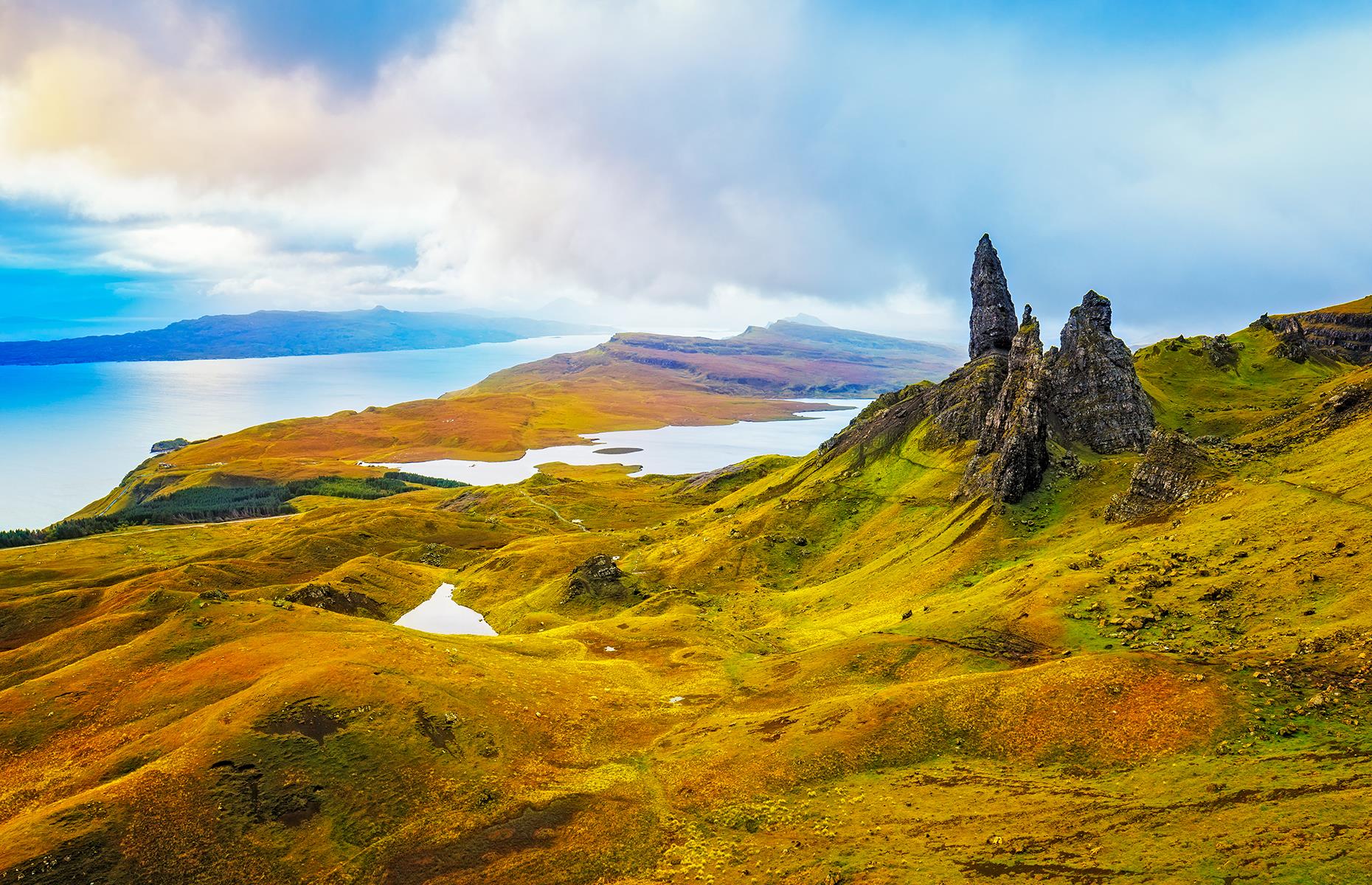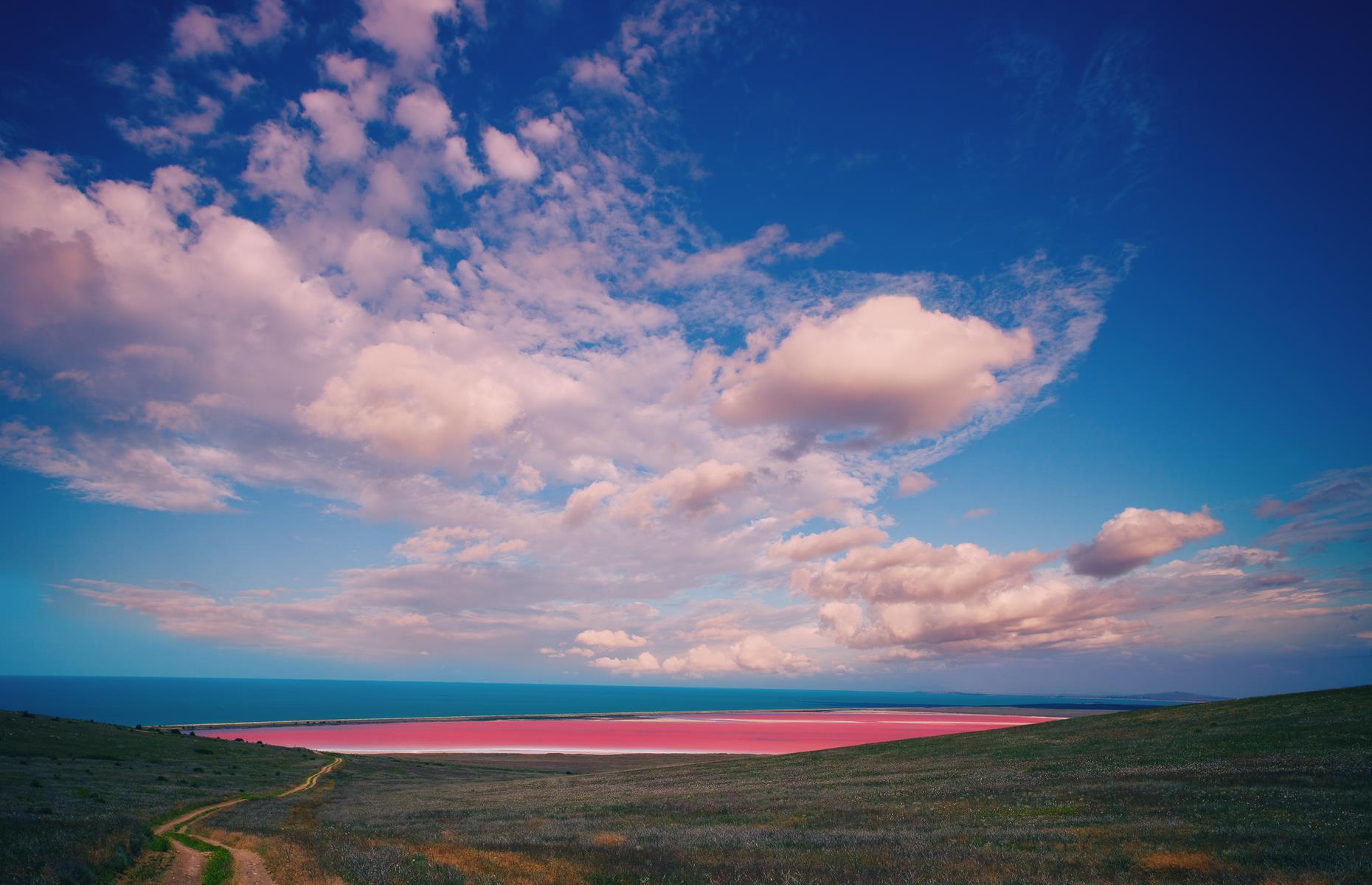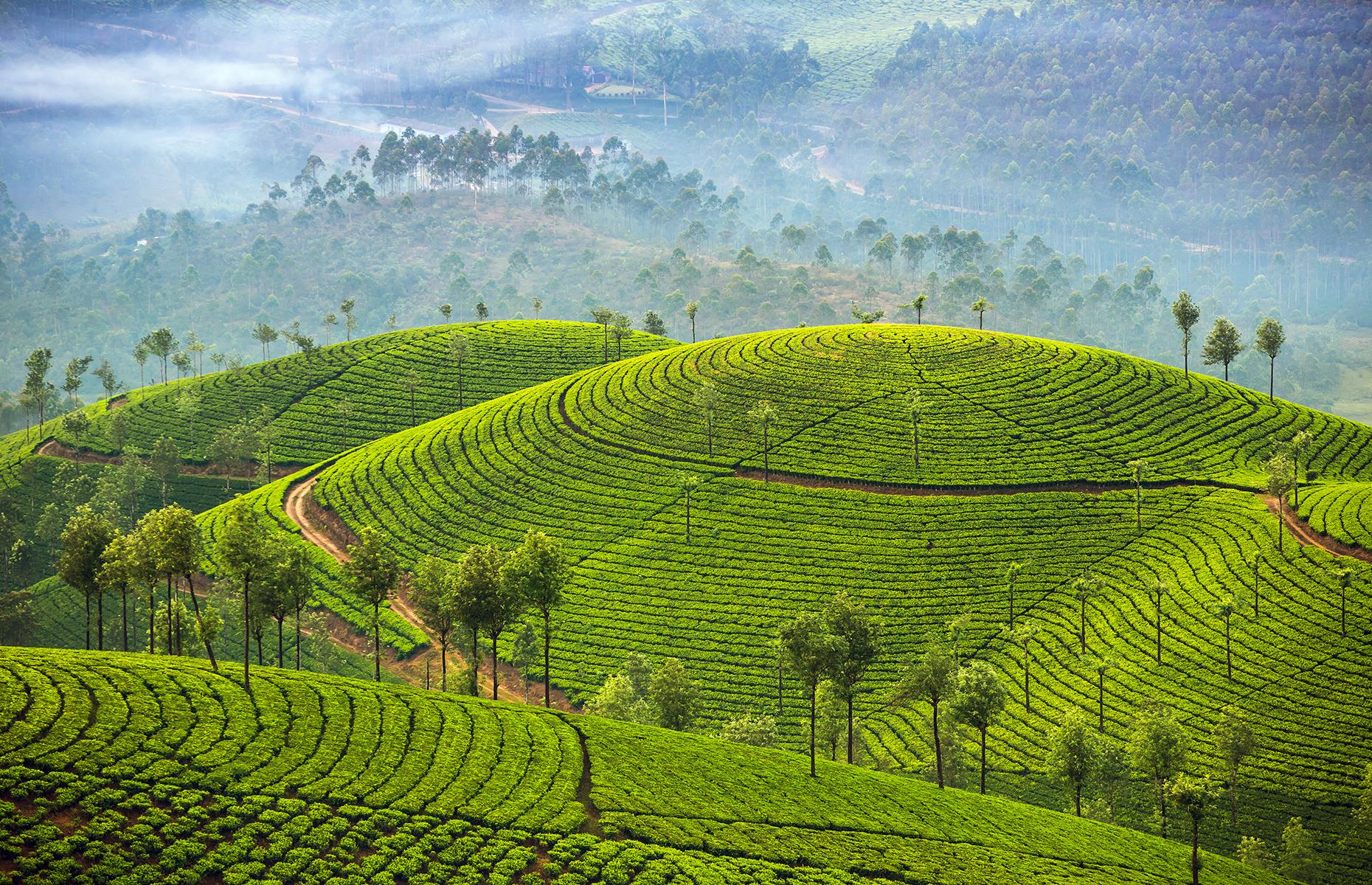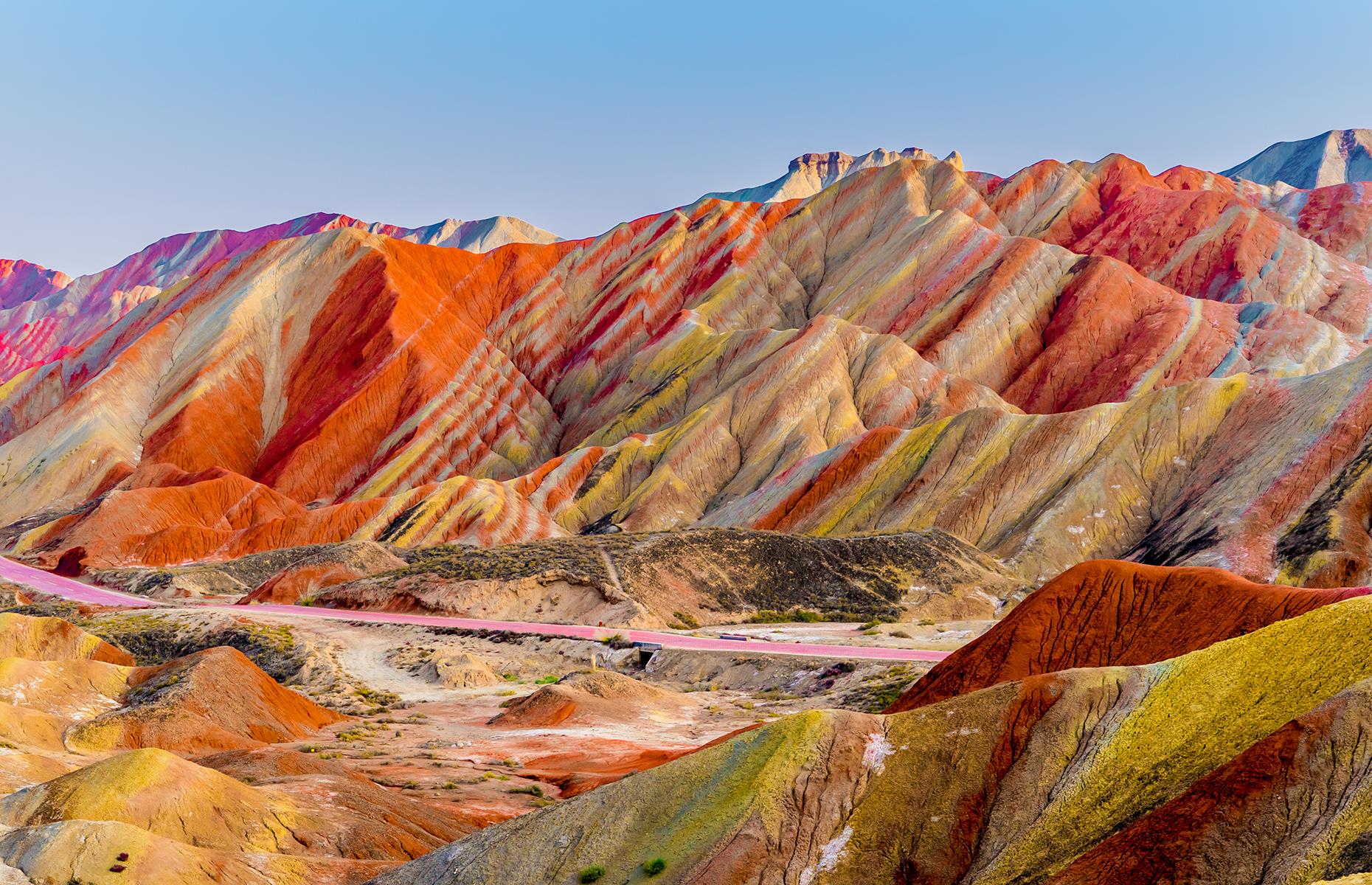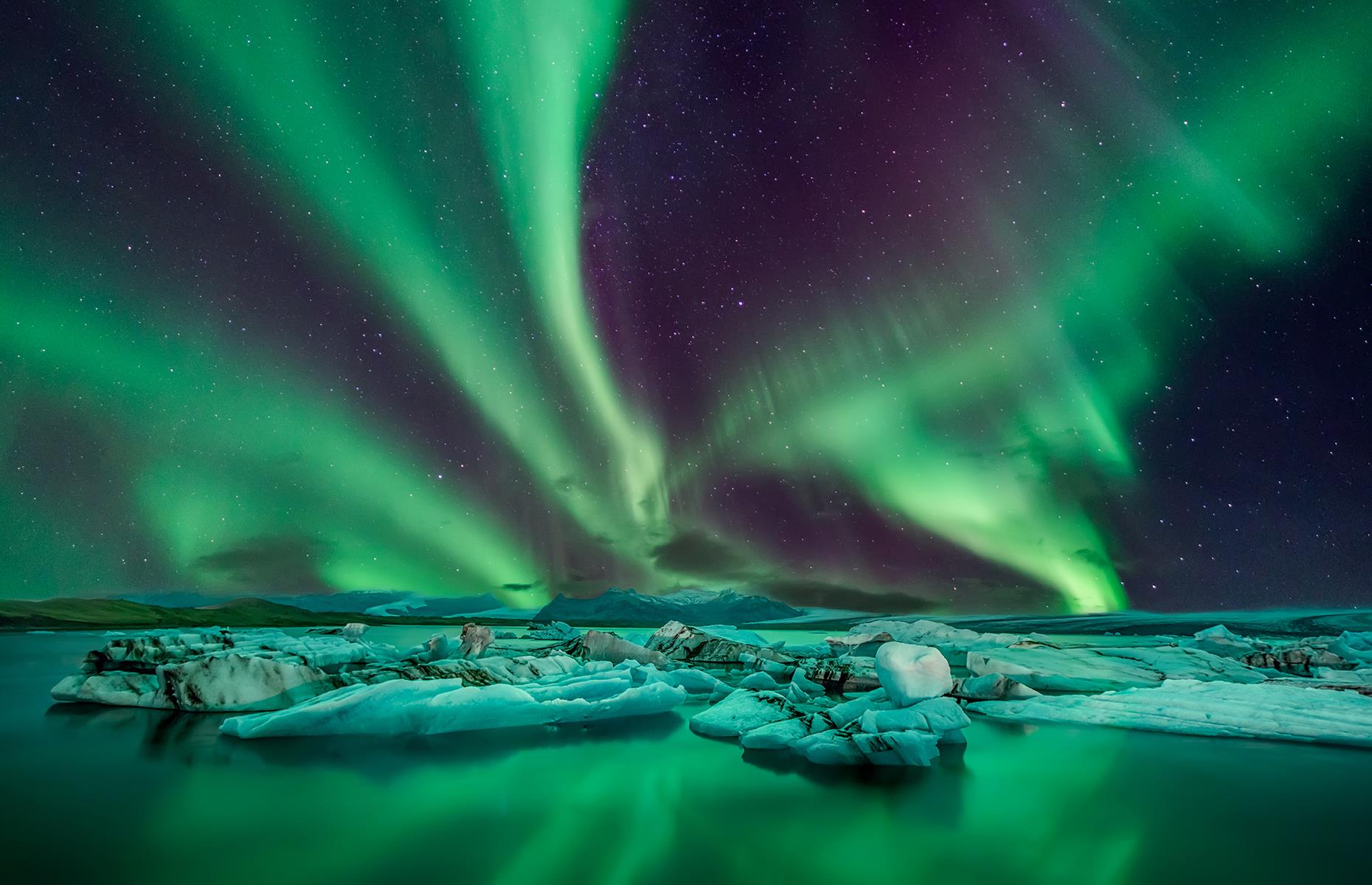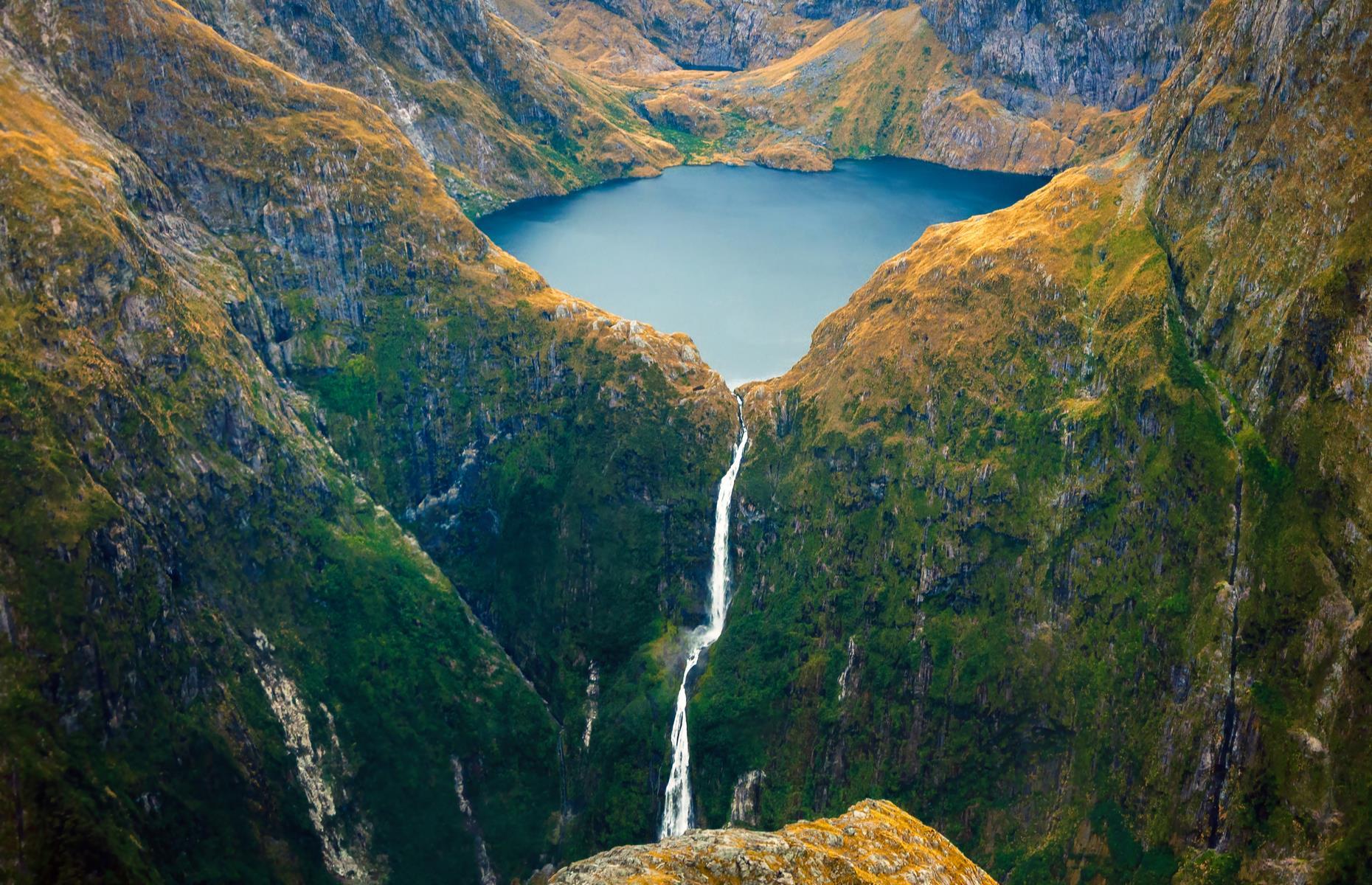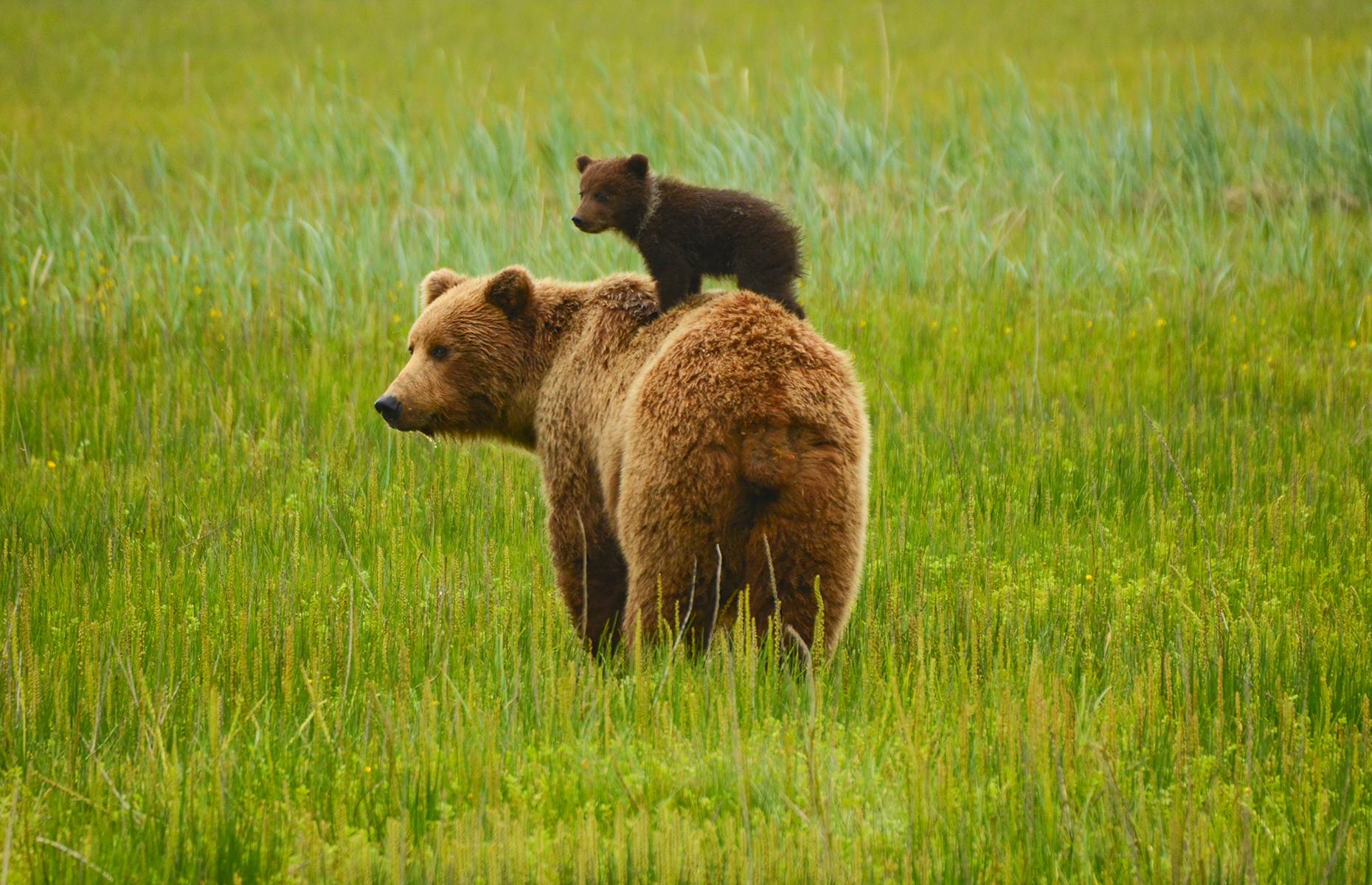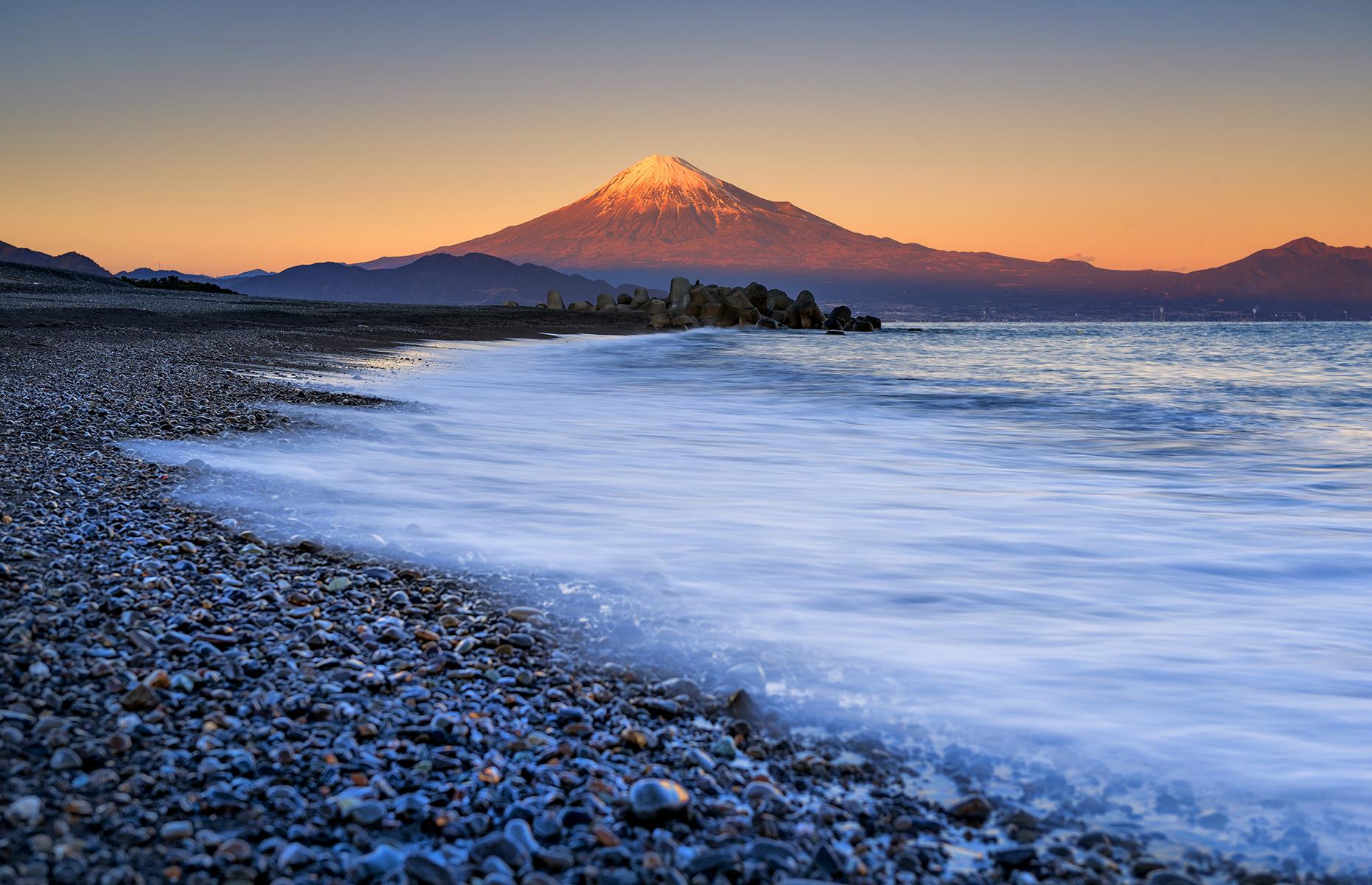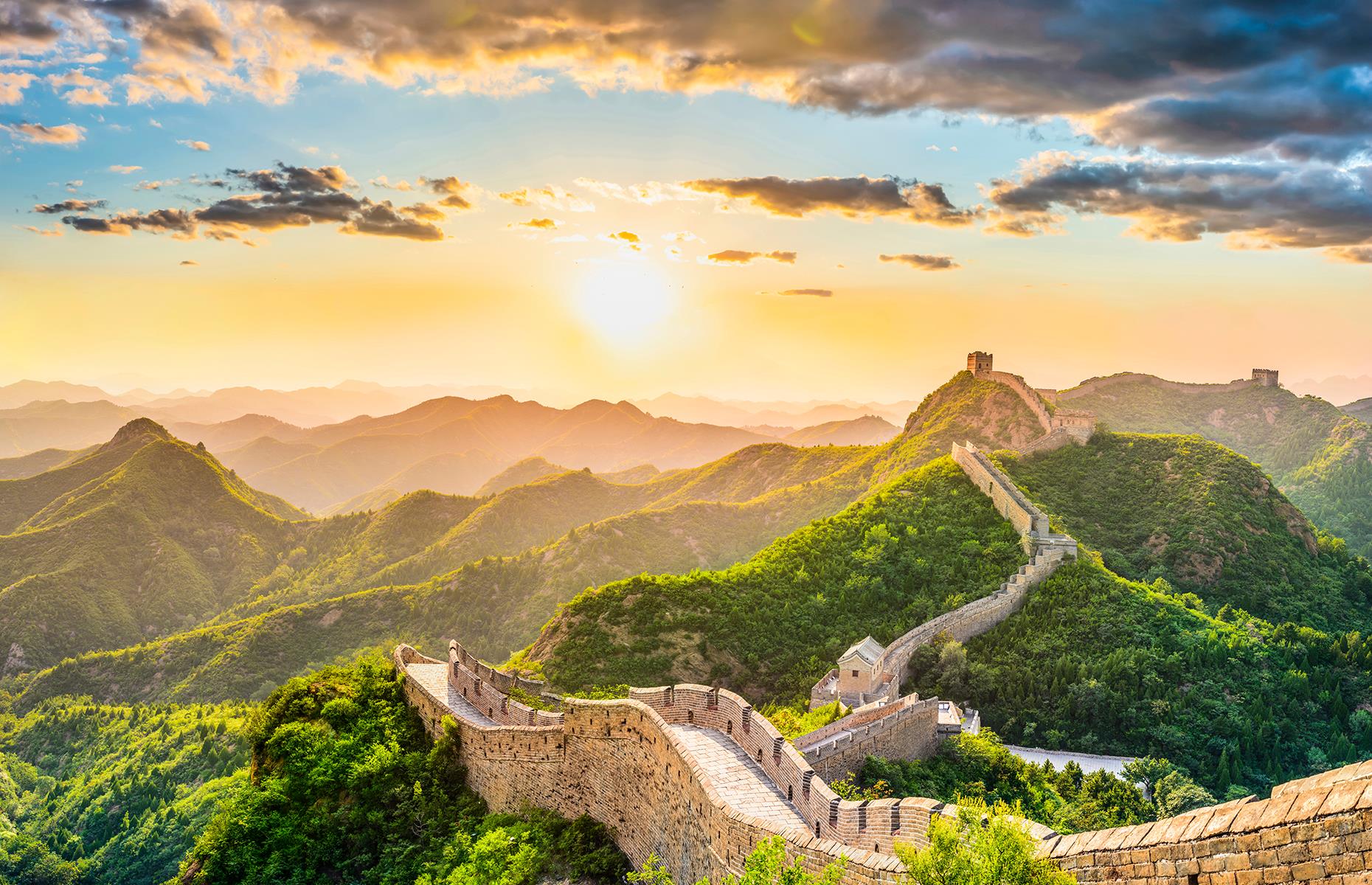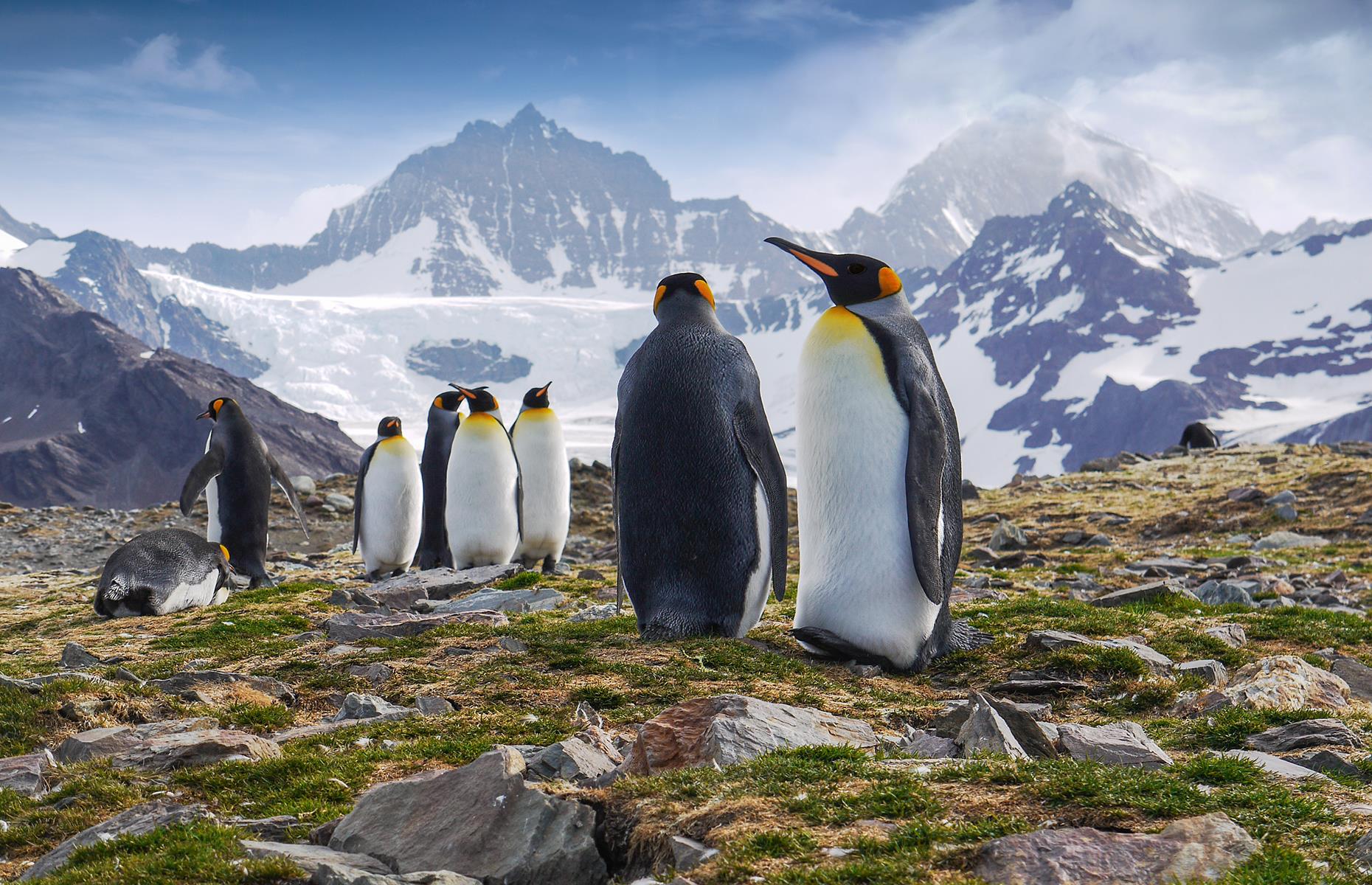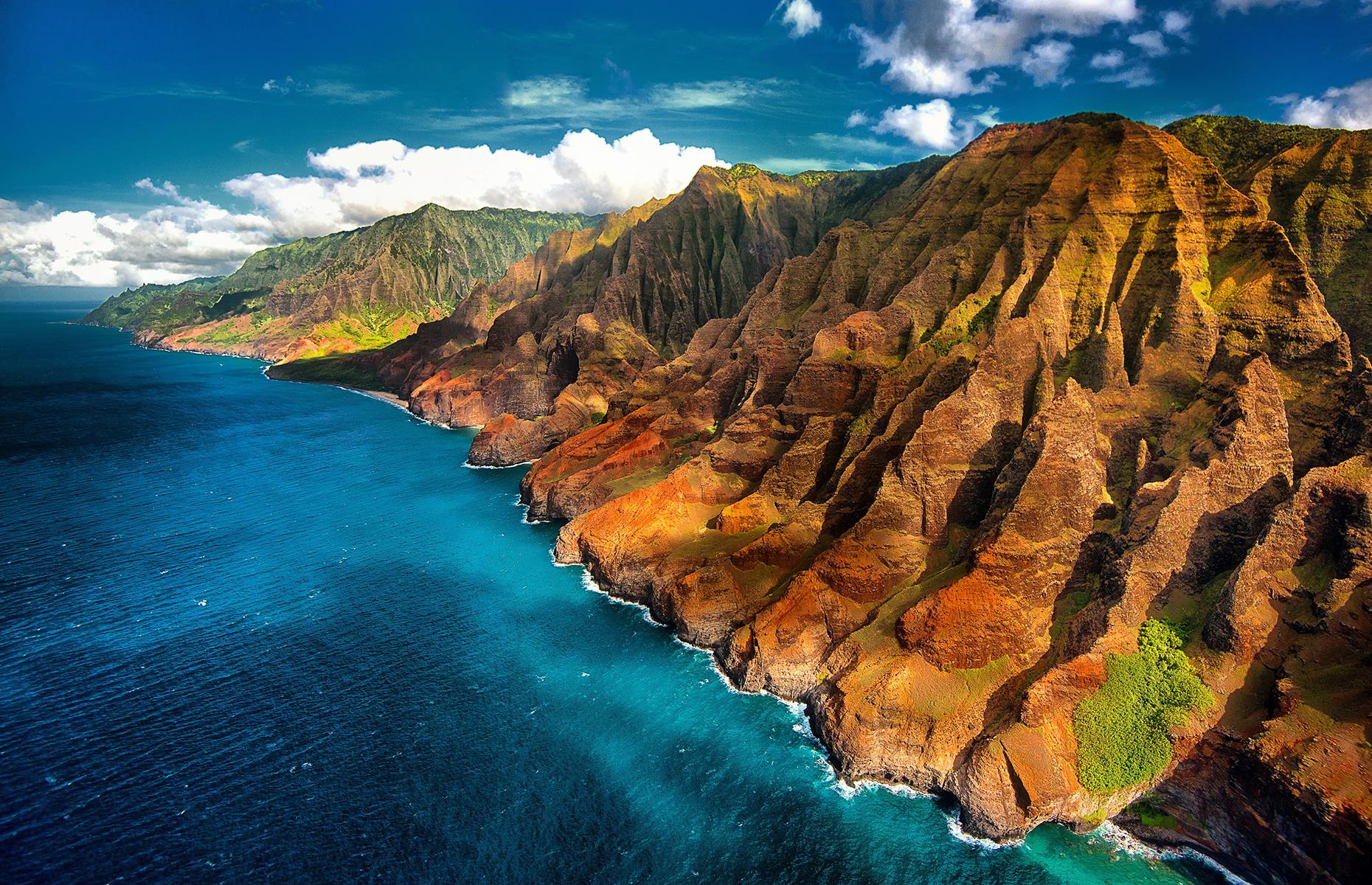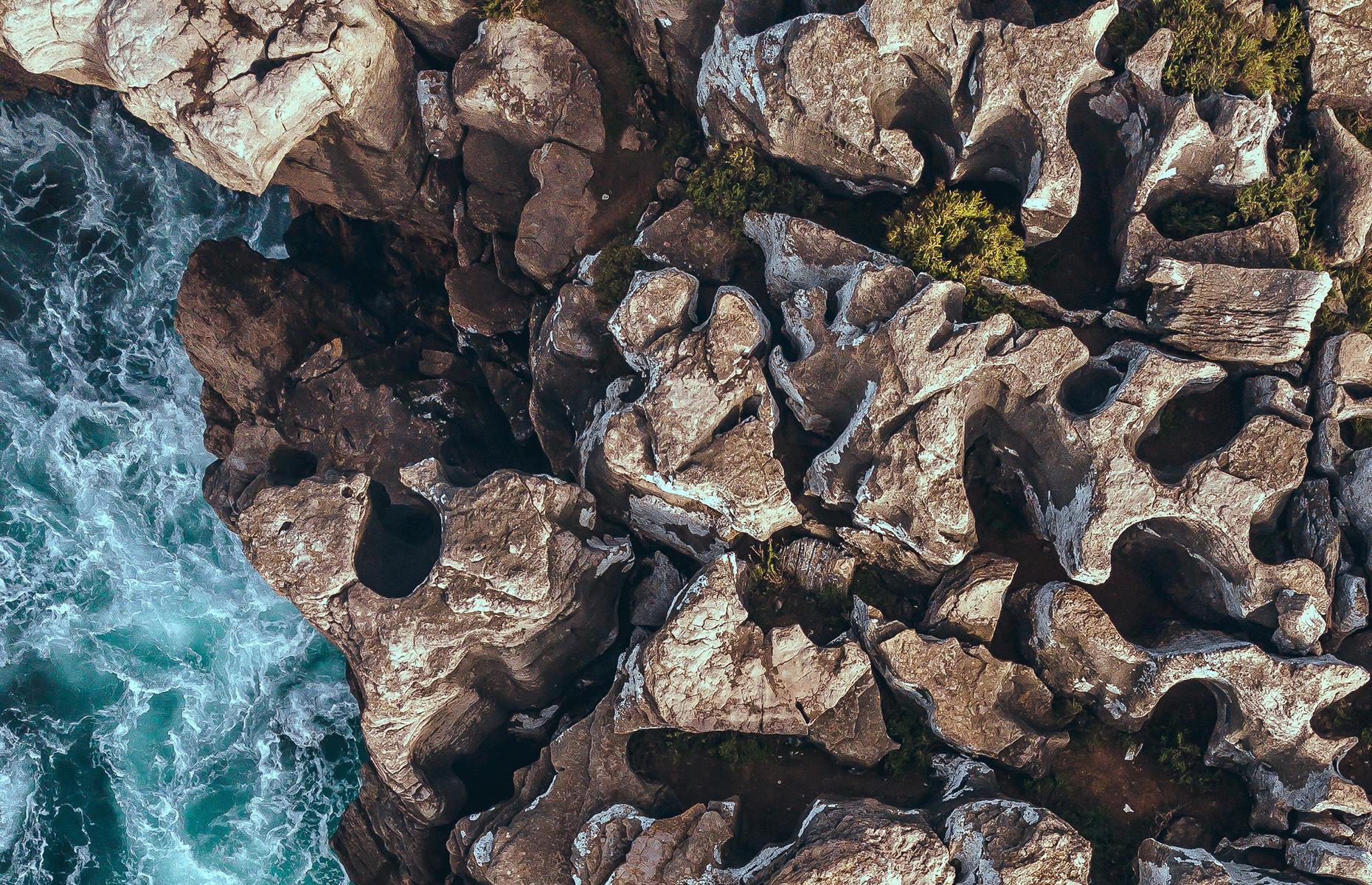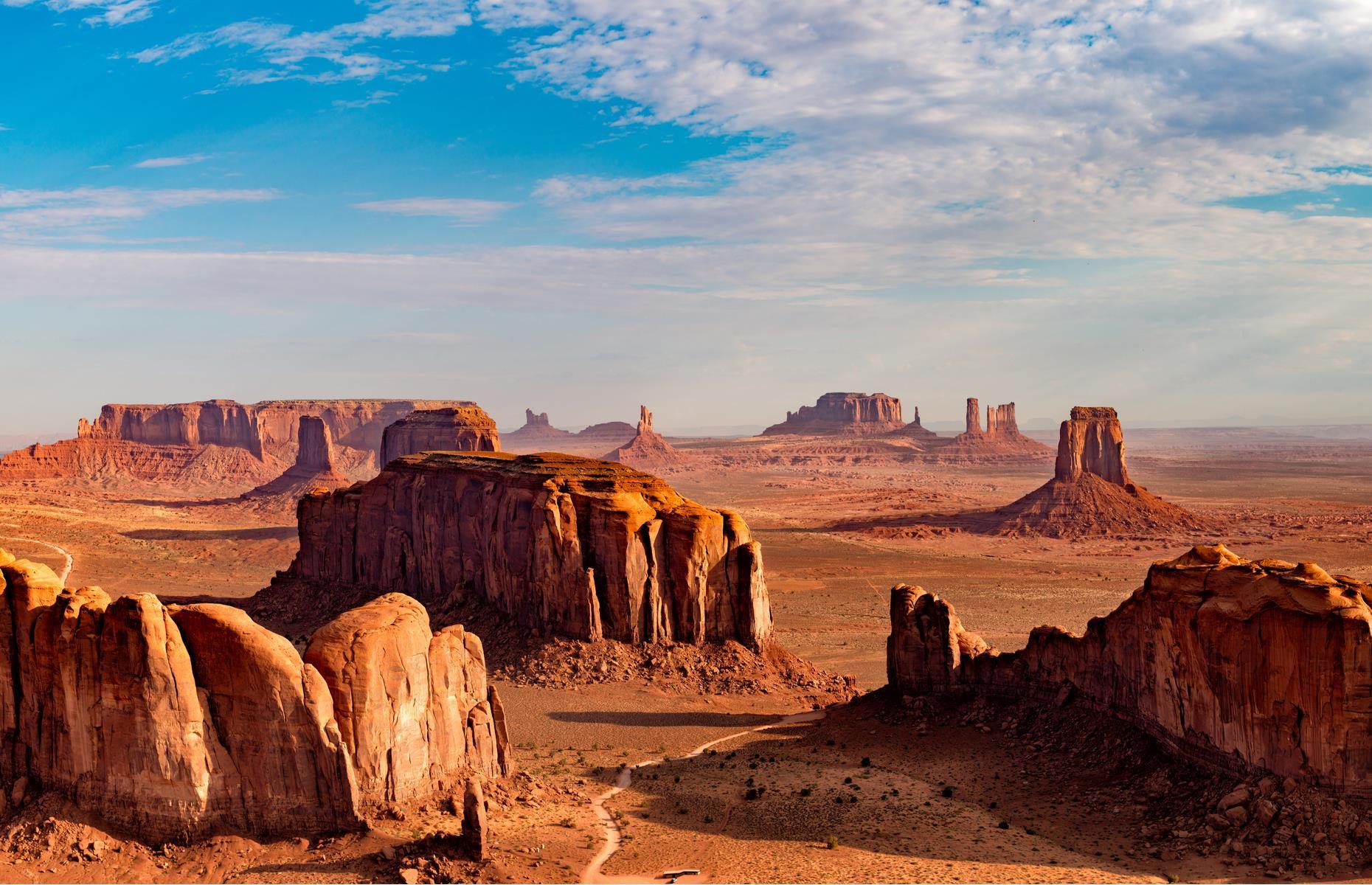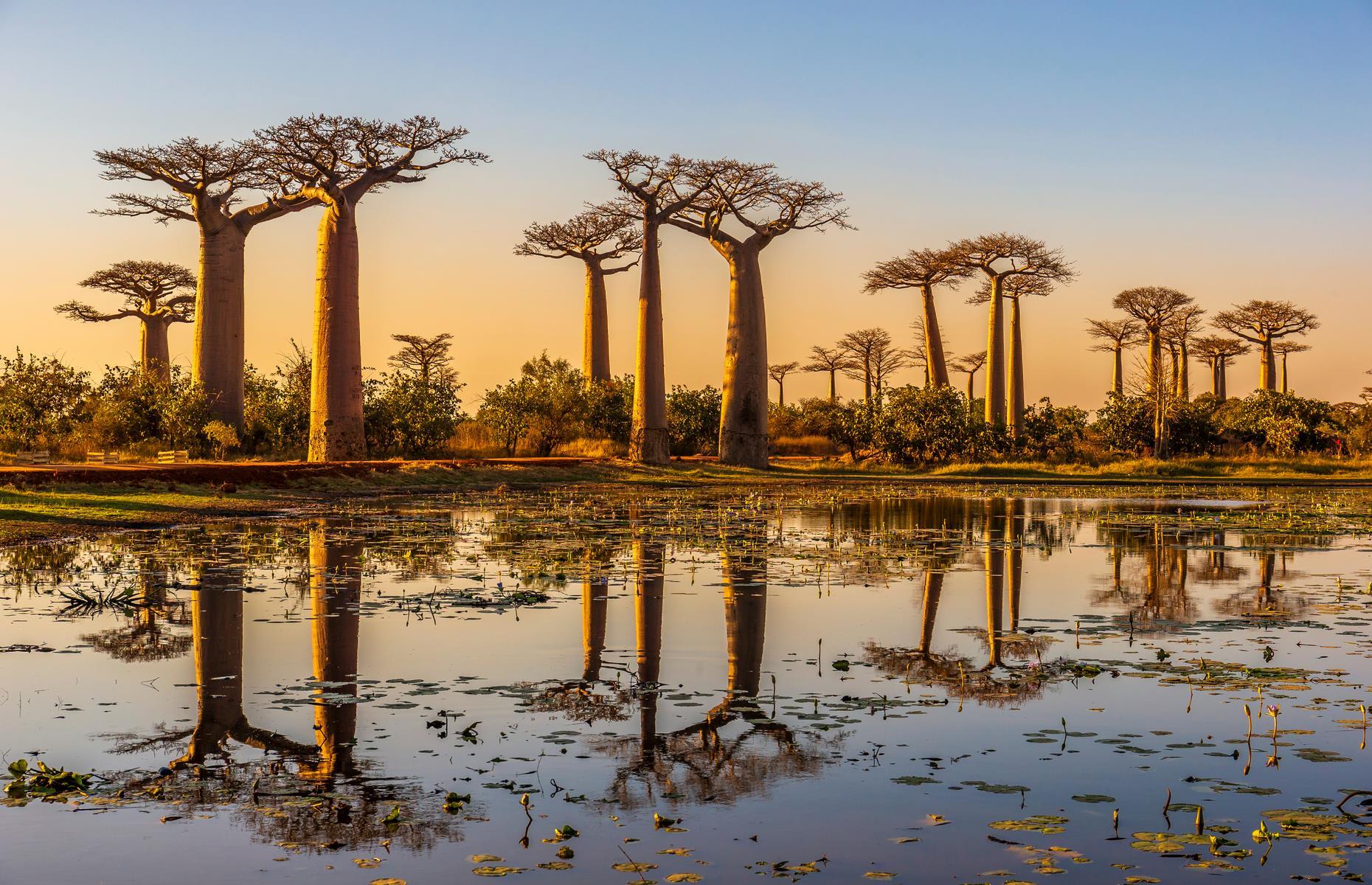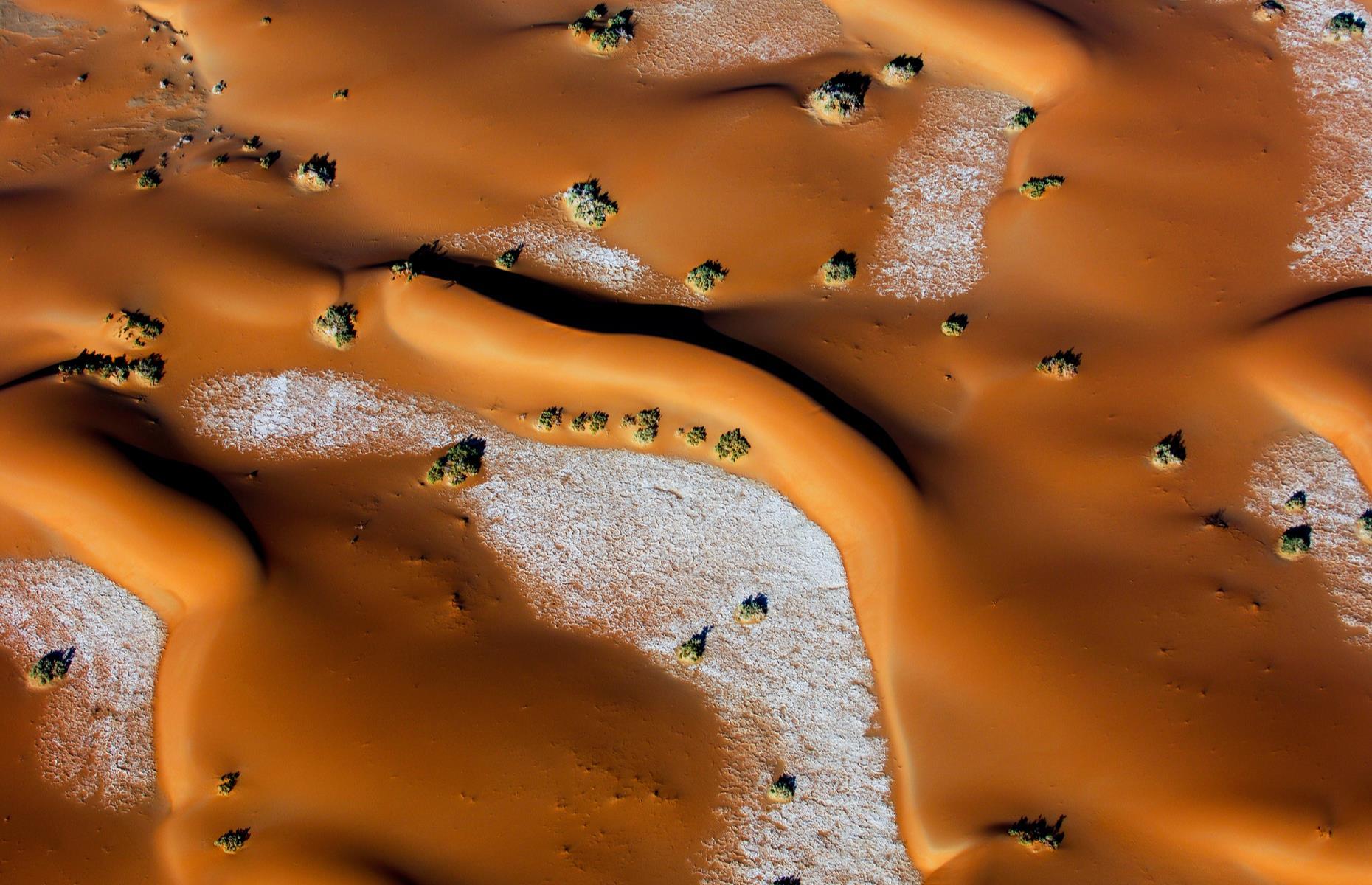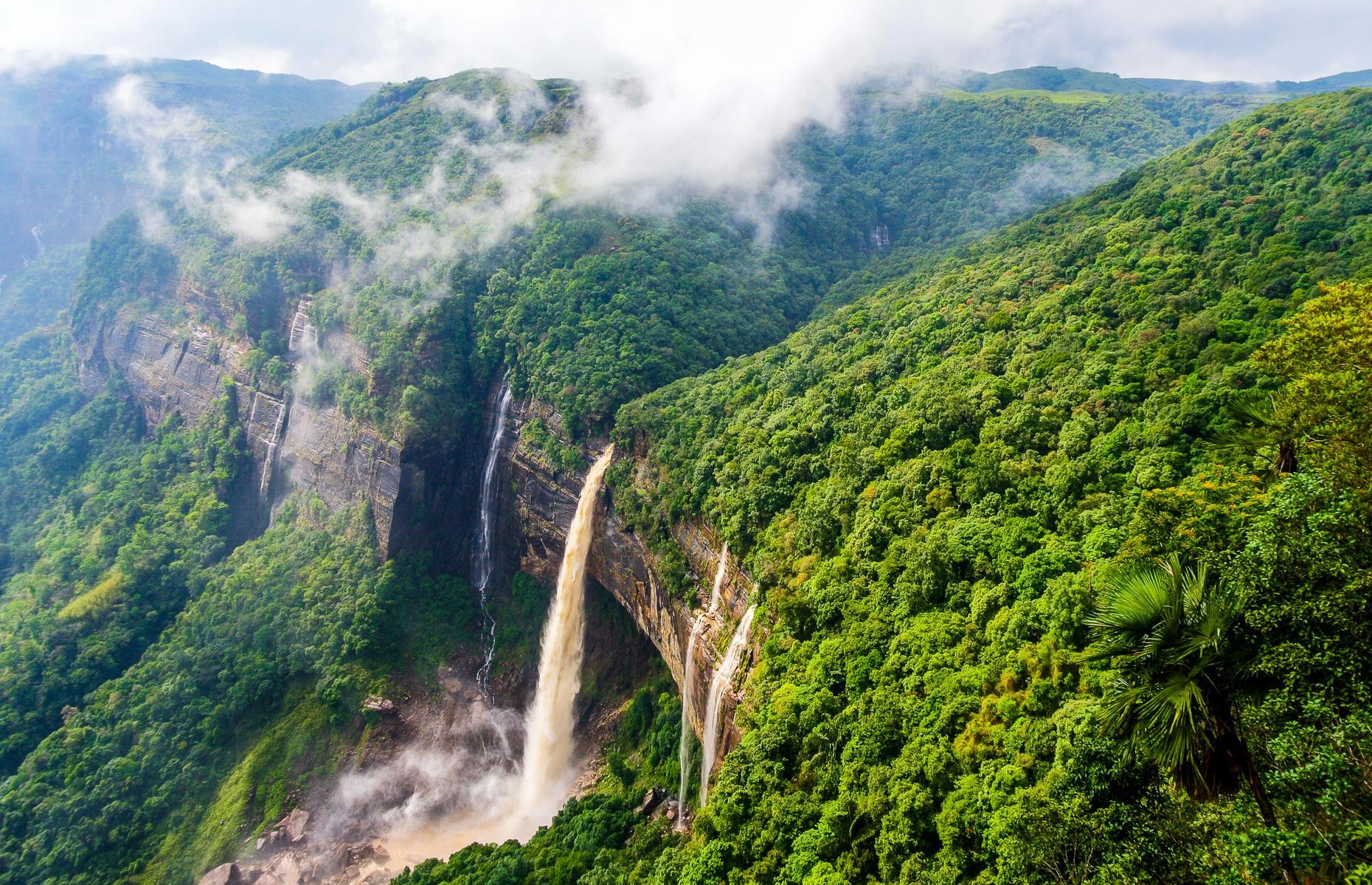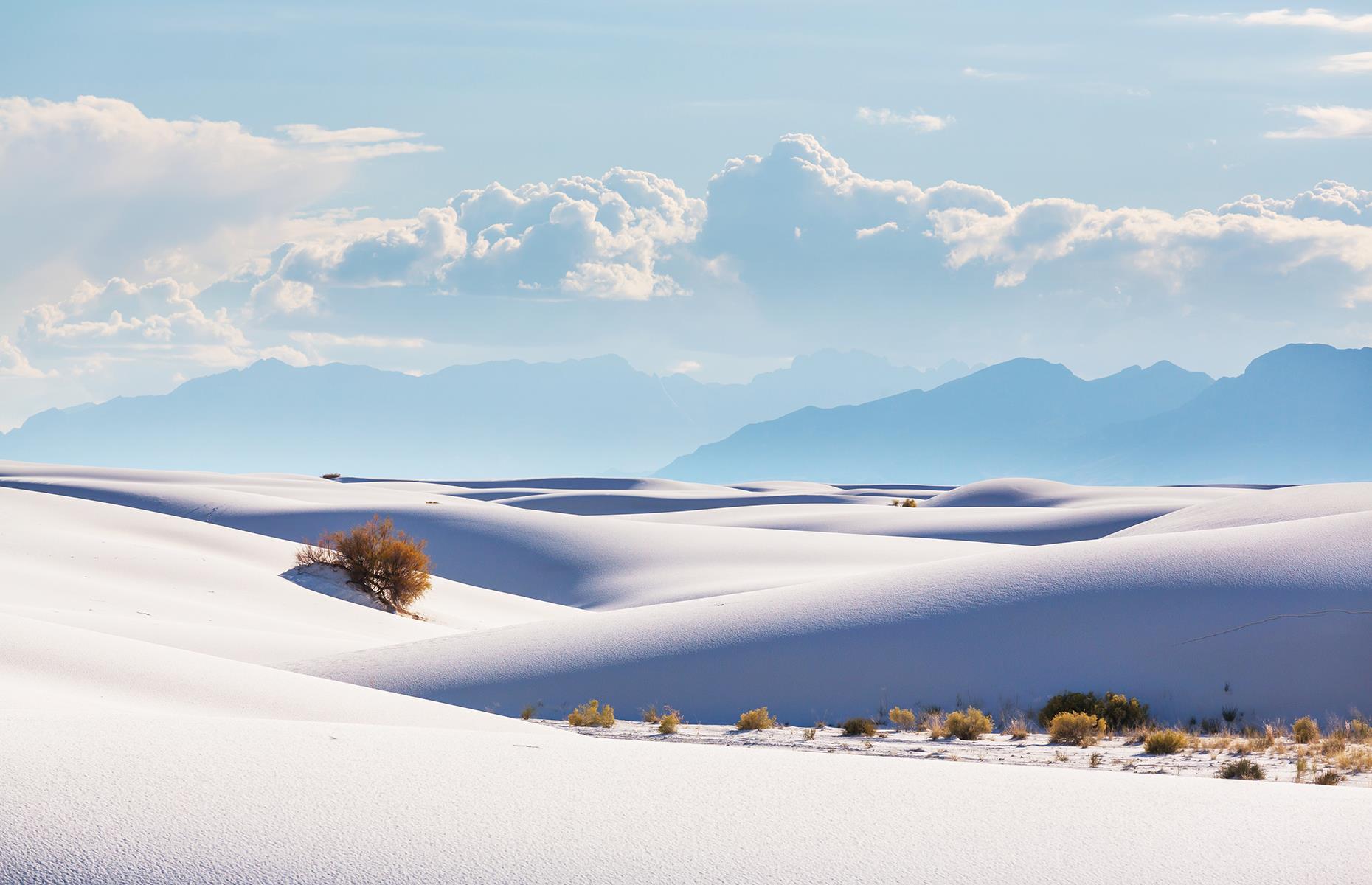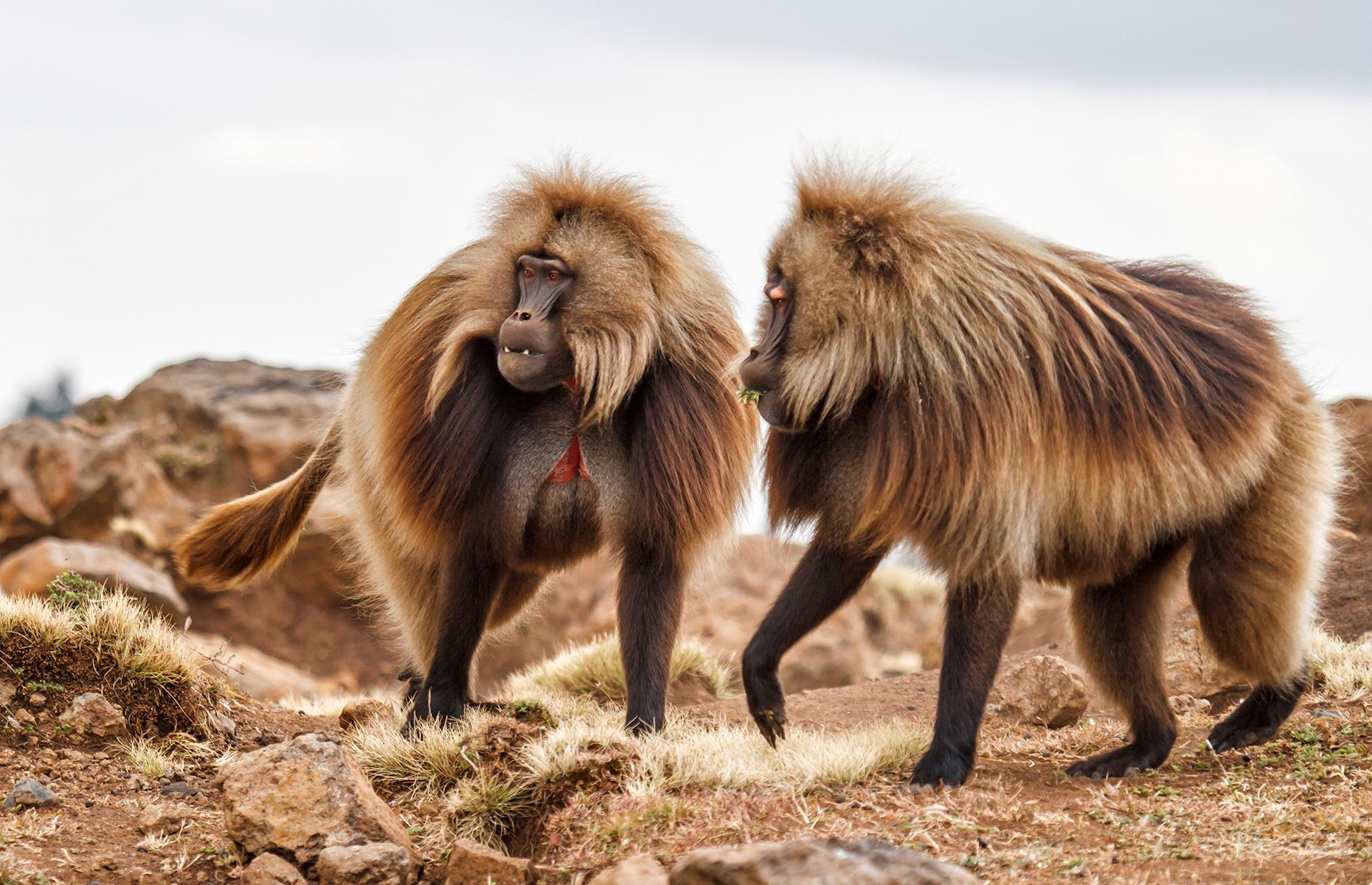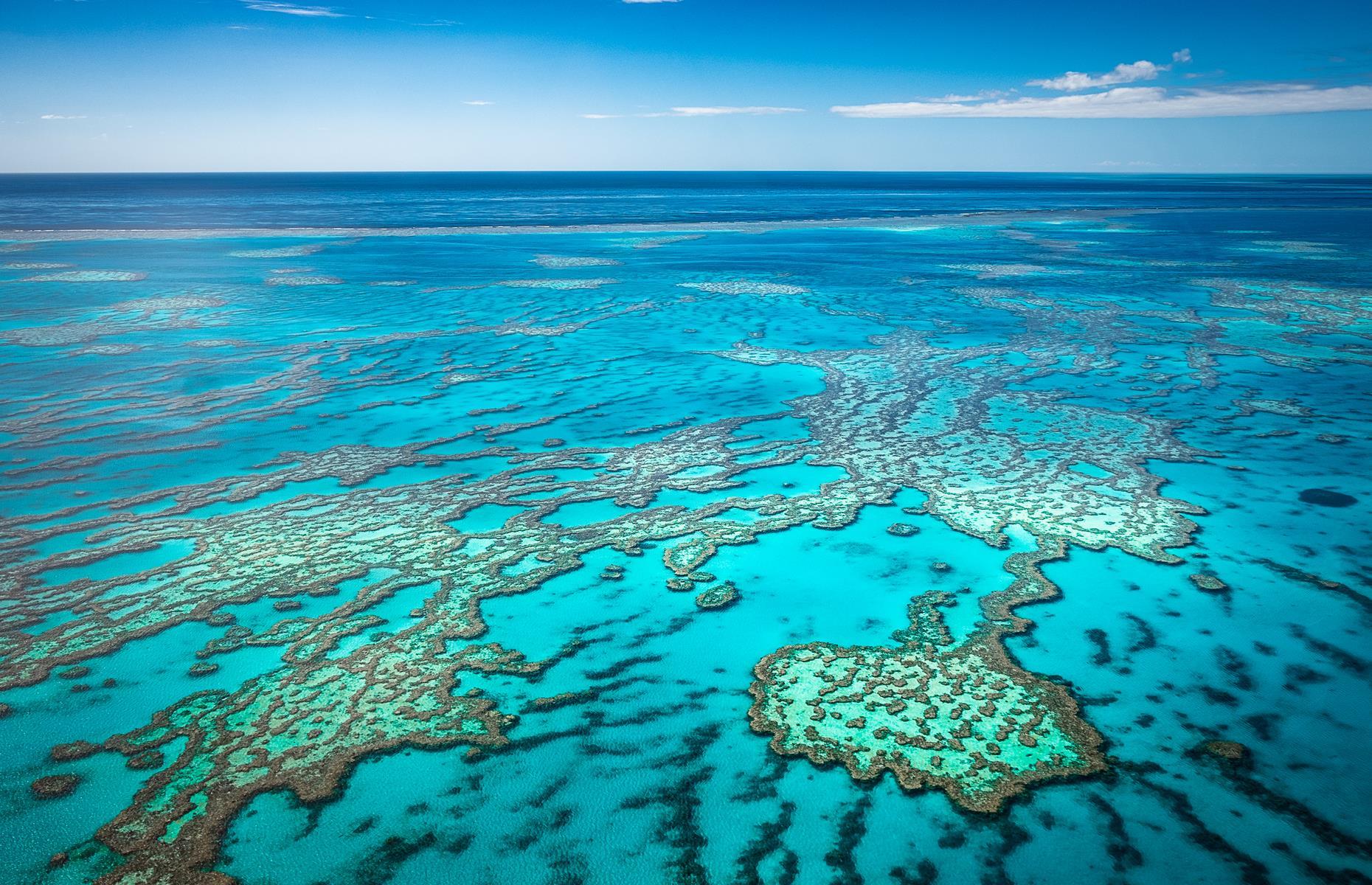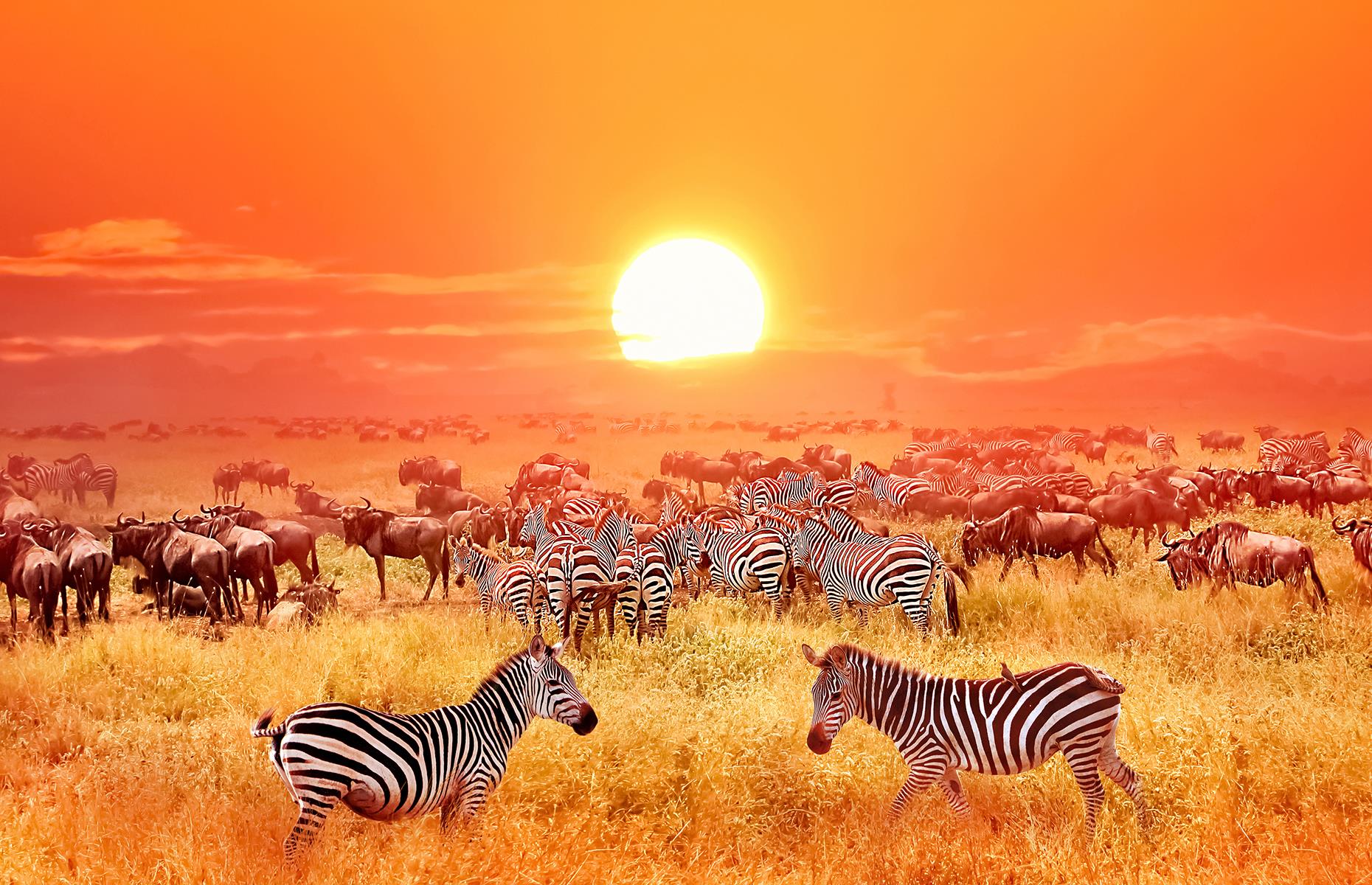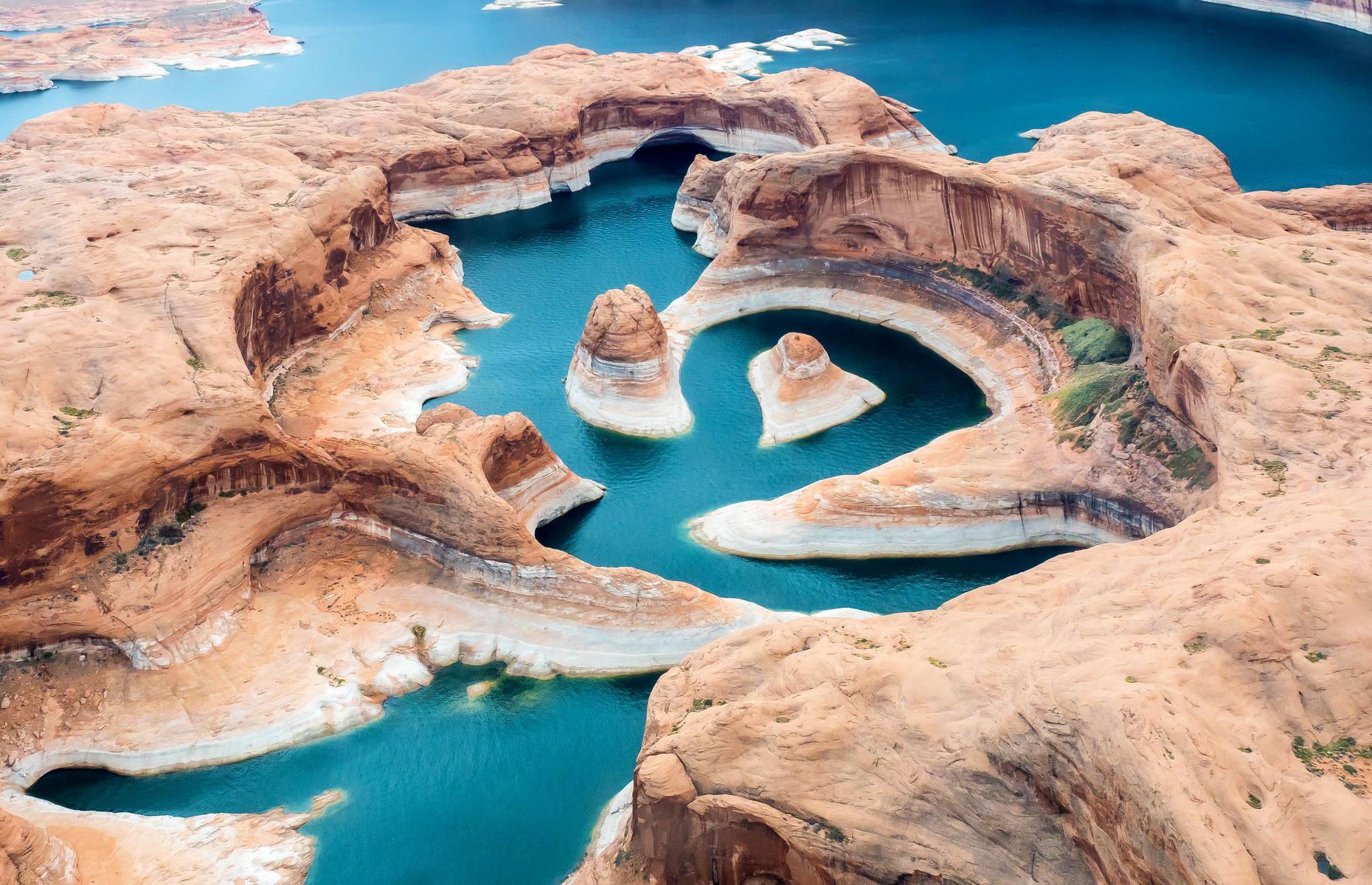 Our beautiful world
Torres del Paine National Park, Chile
Grand Prismatic Spring, Wyoming, USA
Yellowstone's most famous hot spring, the Grand Prismatic's vivid blue center is surrounded by bands of rusty orange, yellow and green, making it look otherworldly. The largest hot spring in the United States and the third largest in the world, Grand Prismatic is around 160 feet (50m) deep and the hot water reaches a temperature of around 160°F (70°C). Multi-layered sheets of microorganisms called microbial mats give the bands their distinctive colors, that tend to change slightly with the seasons. Take a look at vintage images of America's most historic attractions.
Plitvice Lakes National Park, Croatia
Covering almost 115 square miles, Plitvice Lakes National Park is found near the Bosnia and Herzegovina border, two hours south by car from Zagreb in Croatia. The park, founded in 1949, is famous for its collection of 16 crystal clear, color-changing lakes – they morph between shades of green and blue due to their high mineral content – plus over 90 waterfalls. It's a truly magical landscape. Here are stunning pictures of Europe's best national parks.
Giant's Causeway, Northern Ireland, UK
Pamukkale, Turkey
One of Turkey's most beautiful sights, the surreal travertine terraces of Pamukkale (meaning 'cotton castle') are a geological phenomenon. The striking pools are a result of the mineral-rich hot springs that bubble away beneath the ground. Here are more of the world's most beautiful natural wonders.
Bagan, Myanmar
An ancient city now abandoned, Bagan is one of Myanmar's greatest treasures and one of the most spellbinding sights in the world due to its otherworldly beauty and history. Local rulers began building here in 1057, until earthquakes and Kublai Khan's Mongols destroyed the Pagan Kingdom in 1287. Today, some 2,230 temples, palaces, pagodas and monasteries survive, standing cheek-by-jowl along the Irrawaddy River. In fact, Bagan has the most concentrated area of Buddhist religious structures in the world. Here are the world's stunning sunrises that will brighten up your day.
Salar de Uyuni, Bolivia
Iguazú Falls, Brazil and Argentina
Antelope Canyon, Arizona, USA
The valleys of Antelope Canyon in Arizona were created over thousands of years by flash flooding, which eroded the sandstone pathways and shaped the distinctive curves you see today. What many don't know is that it's actually two separate slot canyons – Upper Antelope Canyon or The Crack and Lower Antelope Canyon or The Corkscrew. Take a look at stunning images of the world's most incredible canyons.
Seljalandsfoss, Iceland
Iceland seems to overflow with waterfalls, each with its own fascinating features. Seljalandsfoss, in the south, isn't the tallest (with a drop of 200 feet/61m) but it's one of the few waterfalls in the world that can be admired from all angles. It's beautifully contrasted by a landscape of seemingly endless green meadows, dotted with yellow and violet flowers watered by the fine spray, creating a fairy-tale like image. Here are the world's most beautiful waterfalls.
Okavango Delta, Botswana
Borobudur, Indonesia
Few sights rival that of sunrise over Borobudur, the world's largest Buddhist temple, with Mount Merapi in the distance. Yet there is a dark paradox behind the serene image: Merapi is volcanic, and many scientists now believe that eruptions and earthquakes between 928 and 1006 led monks to abandon Borobudur. The Mataram Kingdom erected Borobudur in around AD 824. That means it enjoyed barely 200 years of use before the forest reclaimed it. It was re-discovered by British and Dutch explorers in 1814.
Machu Picchu, Peru
Most often seen enveloped in mist, the world's most famous Inca site has a spectacular setting amid forest-clad Andean peaks. Built in the 15th century, the citadel is thought to have been both a residential and religious center, although plenty of theories and legends surround its mystical setting. The most significant archaeological site in South America, it's thought the emperor Pachacutec built the soaring citadel in the clouds, but new discoveries continue to uncover the history of this fascinating site even today.
Palawan, Philippines
Arashiyama Bamboo Grove, Japan
Arashiyama Bamboo Grove is one of Kyoto's most enchanting sights and it's easy to see why. The lush green stalks of bamboo rise tall, filtering the light from above and creating a magical atmosphere down below. Part of the Arashiyama district in the western outskirts of Kyoto, it's a nationally designated Historic Site and Place of Scenic Beauty alongside the Moon Crossing Bridge, Tenryu-ji temple and the hamlet of Kiyotaki. Take a look at stunning photos of the world's most beautiful trees. 
Provence, France
Banff National Park, Alberta, Canada
Alberta's Banff National Park is chock-full of gorgeous lakes, from the park's most famous, Lake Louise, to the incredible turquoise expanses of Peyto Lake and Moraine Lake (pictured). Most lakes here get their distinctive blue color from the reflective glacial silt that makes its way into the water. Situated in the Valley of the Ten Peaks, the lake sits at an elevation of about 6,181 feet (1,884m) and has a surface area of 120 acres. Take a look at stunning images of Canada's jaw-dropping natural wonders.
Pig Beach, Bahamas
Huay Mae Khamin Waterfall, Thailand
Old Man of Storr, Scotland, UK
Lake Hillier, Western Australia, Australia
Australia's natural wonders come in a kaleidoscope of colors, including bright pink. The pretty-hued Lake Hillier can be found on Middle Island in Western Australia's Recherche Archipelago, around 70 miles (130km) from Esperance. Framed by green forest and blue water, it's an extraordinary sight. Unlike other colored lakes, Hillier doesn't change its color and is permanently bright pink – this is thought to be caused by the presence of a micro-algae commonly found in sea salt fields. Take a look at 40 of Australia's most stunning natural wonders.
Munnar, Kerala, India
Zhangye National Geopark, China
Northern Lights
The Northern Lights, or aurora borealis, is a natural light display occurring between late September and late March and is visible in multiple locations across the world, including Alaska, Norway, Sweden, Iceland, Finland and even Scotland. Although these majestic purple and green bands of light cover a wide geographical area, some of the most spectacular shows happen above Iceland, as seen in this image taken in Glacier Lagoon. See 24 stunning images of the Northern Lights here.
Sutherland Falls, New Zealand
Located in the remote part of Fjordland in the South Island, Sutherland Falls is made up of three streams that thunder from a height of 1,904 feet (580m) – putting it among the world's tallest. There's often not a soul around to hear their roar as the falls are tucked within remote bushland, with water flowing from Lake Quill. Here are 50 more reasons to love New Zealand.
Alaska, USA
Home to several national parks – Denali, Katmai and Kenai Fjords among others – Alaska's wildlife is famous across the globe. Sprawling over six million wild, ruggedly gorgeous acres, Denali National Park surrounds North America's tallest peak and has a varied landscape, from alpine forest to snowy slopes. The park is home to wolves, grizzlies and black bears while brown bears have found home in the vast Katmai National Park. Over 2,200 bears live in Katmai – here a brown bear cub has found a better vantage point on its mother's back.
Miho no Matsubara, Japan
A serene four-mile-long (7km) pine-lined shoreline with Mount Fuji rising tall in the distance, Miho no Matsubara is regarded as one of Japan's most beautiful sights and was designated a National Place of Scenic Beauty of Japan in 1922. It is also the location of a legend that says a celestial being was overwhelmed by the beauty of the bay, so she took off her robe to bathe in the water. A local fisherman saw her and refused to give back her robe until she performed a dance for him. A statue of the fisherman watching the dance now stands at the entrance of the park.
Great Wall of China, China
One of the most recognizable walls in history, The Great Wall of China stretches across the country's northern border, from Shanhaiguan in the east to the Gobi Desert in the west, running for 12,400 miles (19,995km). Designed to protect both Chinese land and culture, its sections were linked together from the 3rd century BC to the 1600s – although some foundations and parts are believed to date as early as the 7th century BC. Over time it's been repaired and rebuilt, most famously by the Ming dynasty (1368–1644) who added garrisons and watchtowers. Discover secrets of the world's most famous walls.
South Georgia Island, British Overseas Territory
Nā Pali Coast, Hawaii, USA
The gorgeous forest-covered cliffs of the Nā Pali Coast State Wilderness Park on Kauai Island are an exquisite sight to see. Like something straight out of the Jurassic Park, some of the rugged red and green rocks of Hawaii's Nā Pali Coast State Wilderness Park look more suited to Mars than Earth. Nā Pali means high cliffs in Hawaiian – a very fitting name when the tallest mountains here soar to 4,000 feet (1,200m). 
Estrada Marginal Norte, Peniche, Portugal
This wave-beaten outcrop is the most westerly point in Europe, situated in Portugal's Peniche area. From up high, the drama of the natural rock formations come into the fore. Beaten into shape over many years by wind and water, the crags look like mismatched jigsaw puzzles, with determined greenery forcing its way through the cracks. 
Monument Valley, Utah/Arizona, USA
Avenue of the Baobabs, Madagascar
Rub' Al Khali, Saudi Arabia, Oman, Yemen & the UAE
Rub' Al Khali, part of the Arabian Desert, means empty quarter in Arabic and this sprawling area covers swathes of Saudi Arabia, Oman, Yemen and the UAE. It lays claim to being the largest continuous area of sand on the planet. From above, the shrub-flecked landscape appears surreal with sandy orange crests and shadowy ridges. It's not hard to see why it was used as a location for Star Wars: The Force Awakens.
Nohkalikai Falls, India
White Sands National Monument, New Mexico, USA
The rolling sand dunes of this vast national park in Tularosa Basin, New Mexico are so snow-white it looks freezing cold. Dunes curve and dip seemingly endlessly, although actually the desert covers 275 square miles (443sqkm) between the San Andres and Sacramento mountain ranges.
Simien Mountains, Ethiopia
Great Barrier Reef, Australia
The Great Barrier Reef is famously so vast it can be viewed from space. It looks good both underwater and from dry land. It's the world's largest reef system, made up of nearly 3,000 reefs and encompassing more than 135,000 square miles (350,000sqkm). It's also home to whales, dolphins, sea turtles and thousands of species of fish. Even without all that, the dazzling, dappled expanse of blue is pretty lovely to look at.
Serengeti, Tanzania and Kenya
Reflection Canyon, Utah, USA
The state of Utah has a bounty of scenic vistas, from the jagged rocks of Bryce Canyon to the green peaks of Wasatch Mountain State Park up north. But one of the most impressive bird's-eye views is of Reflection Canyon, a dramatic rock formation in the Glen Canyon National Recreation Area. Here, the remote canyon can be seen in all its glory from above. Here are 60 more places you won't believe are in America.
Source: Read Full Article